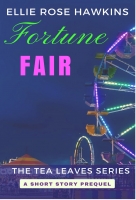 Fortune Fair is the short story prequel to The Tea Leaves Series It is 1997 and two friends, Nancy and Mickie have just finished their first year of college. They set off to the funfair to celebrate and encounter an eccentric fortune teller, The Mysterious Madame Marigold. Madame Marigold predicts N ...
Recipe Included! Maddie, Trixie (her Persian cat who might be her familiar) and Suzanne (Maddie's best friend) operate Brewed from the Bean, a specialty coffee truck in Estherville, a small town in Washington State. The local coffee festival has people buzzing – but for all the wrong reasons. When a ...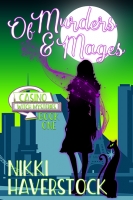 Three ways that Ella's life is totally messed up: __ her new coworker is as cranky as he is attractive __ a mischievous cat has decided she needs a familiar __ she just found out she's a witch who can read the emotional hologram of a magical death (and isn't that a mouthful) And oh yeah, there's fiv ...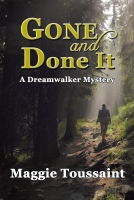 When landscaper Baxley Powell's shovel strikes a human skull, she bargains with the sheriff. If she solves the cold case, she becomes his new crime consultant. She sees the victim's face while dreamwalking, but linking her vision to tangible proof isn't easy. Meanwhile, Native Americans protest that ...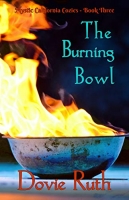 When Gianna Petrillo came home from college with a teaching credential in hand, there were plenty of ghosts to greet her in that Central California oil town -- both old and new. Her old flame, who was the son of an oil baron, had married ... but he certainly hadn't settled down. In fact, something h ...
OF SHERLOCK HOLMES (AND ALL MYSTERY LOVERS) REJOICE -- FATHER OF LIES is the first in an exciting new series taken directly from newly discovered files of John H. Watson, M.D., friend, biographer and colleague of England's legendary detective, Sherlock Holmes. When his brother Mycroft disappears, Sh ...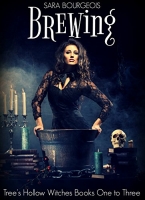 Enjoy the first three books in the Tree's Hollow Witches Series. Brewing Love When Lenora "Lenny" Brewer finds herself fed up with her life in the city, she flees to her Aunt's bed and breakfast in the small town of Tree's Hollow. A local handyman turns up dead, and Lenny gets herself mixed up in a ...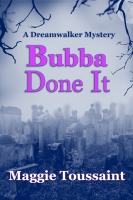 Amateur sleuth and dreamwalker Baxley Powell is called in on a stabbing case. She arrives in time to hear the dying man whisper, "Bubba done it." Four men named Bubba in Sinclair County, Ga., have close ties to the victim, including her goofball brother-in-law, Bubba Powell. She dreamwalks for ...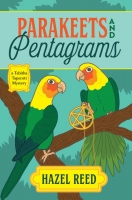 Wildlife-rehabbing witch Tabitha Tapscott's life among the mortals of Dove's Creek, Virginia is just the way she likes it—until she finds a body on her property. Though the mortals write the killing off as a wild animal attack, Tabitha's convinced there's foul play at work because the body reeks of ...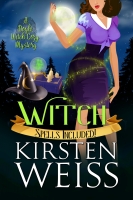 The faerie curse that plagued the town of Doyle is over. Or is it? Witch Jayce Bonheim has finally got her life back on track. Her coffeeshop's been rebuilt. She's got the perfect boyfriend. And the murderous magic that imperiled Jayce and her witchy sisters has been defeated. But when a customer di ...
This witch will do anything for a normal life with the man she loves. But when you're on fairy patrol, normal is relative. Witch Jayce Bonheim has packed away her candles, crystals and cauldrons. With her boyfriend recovering from a hex, she's determined to build a sane and magic-free life for them ...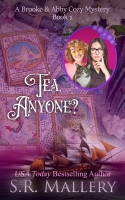 2020 READERS' FAVORITE Bronze Medal Winner in Sleuths! How do two modern, quirky, twenty-something gals solve murders in a small, cozy USA town? Easy. With a little time travel, some humor, and a lot of hard work. When the skeptical Brooke first meets the psychic Abby, she's not impressed. But with ...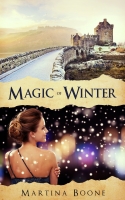 Perfect for the new year and beyond! Award-winning author Martina Boone takes us to a magical setting in the Scottish Highlands to spin a heartwarming standalone novel of love and loss, family and friendship, hope and renewal, small towns and big ambitions.

Cait Fletcher was always ...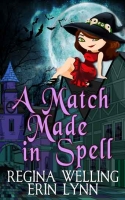 If Lexi Balefire's matchmaking skills seem like magic, it's for a good reason—witchiness has always run in the family. Without access to her full powers, Lexi can't help wondering if she'll ever control the Balefire legacy—or end up a wicked witch like her mother and grandmother before her. When a f ...
ReGina Welling and Erin Lynn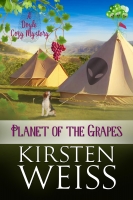 Aliens, fairies and murder, oh, my! In small-town Doyle, California, UFO abductions are a budding tourist attraction. So when Susan Witsend brings a UFO festival to town, she's ready for some well-deserved time in the sun. What she gets instead is the corpse of a UFO conspiracy theorist, brained wit ...