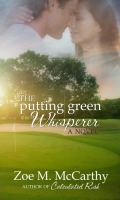 Suddenly unemployed, Allie Masterson returns home to Cary, North Carolina where she caddies for her father on the PGA Seniors Tour. There, she encounters a man who possesses an alluring gift of reading the contours of the green. Fascinated with his uncanny ability, Allie is excited to meet the Green ...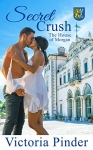 For some, joining the FBI is a long-term goal. For billionaire John Morgan, joining the Bureau is a stepping stone to proving his father is culpable for his sister's death. After his estranged father dies, John is forced to return home and face the ghosts of his past. That proves to be more di ...
This Novella is the first of seven in the Billionaire Royal Series. Home for the summer, Jo Finley struggles to save her family's marina, comfort her ailing father, and find a way to break up with a controlling boyfriend. She quickly becomes distracted by a newcomer to their small town. Immediate at ...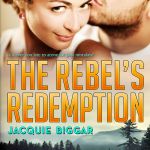 Annie Campbell has made a good life for her young son in the mountain town of Tidal Falls. She's dating the sheriff, owns a successful business, and has the support of the community.  So why isn't it quite enough?  Jared Martin left Tidal Falls a hotheaded youth. Eight years in the military has ...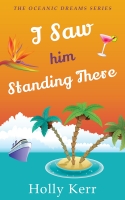 This stowaway sets sail for love! Small-time con artist Siggy needs to get out of town fast. When she's offered tickets on the legendary Oceanic Aphrodite cruise, Siggy jumps at the chance. A week on a luxury cruise ship, with a suitcase full of clothes and all expenses paid? Yes, please! The only c ...
Bound by need. Entwined in secrets. Krystina Cole was a girl on a mission. She had big dreams and aspirations, none of which included a man by her side. She knew better than that – at least until she met Alexander Stone, the New York billionaire real estate tycoon. She saw the way he looked at he ...
A Venture of the Heart is the award-winning first novel in a steamy new series by Amelia Judd. (Please note, this book has one fully described love making scene.) --- Paxton Bennett walked away from a privileged upbringing to devote his life to La Vida de Ensueno, the socially responsible luxury res ...
The invitations are sent.
Champagne glasses are full.
Paparazzi wait, breathless for the perfect shot.

For the event of the century.
The eyes of the world are fixed on the opulent fairytale unfolding in tropical paradise.

If they ...
Games are her specialty.
Secrets are her life.
For undercover agent Genie Marsters, they are the building blo ...