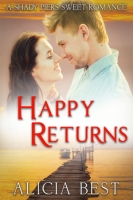 When Meredith Thomas returns home to Shady Piers for the huge birthday party her parents put on for her each year, she is frustrated with a writing career going nowhere. For her estranged and lifelong friend Logan Nole, his life has taken a very different turn. Now the single parent of a bubbly 4-ye ...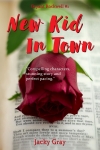 Liv, Jude and Kat are greater than the sum of their parts. Separately they are Brainy, Sporty and Arty. Together they are invincible. Until Drop-Dead-Gorgeous Ray wheels up.
The intravenous chocolate, hatred of sports and loss of her partner-in-crime have taken their toll on Liv, leaving he ...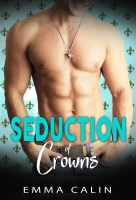 A boy-band heart throb. A violent kidnap. A female cop's daring rescue. A spark to fire the passion of love.

When Sergeant Sophia Castellana stumbles into an international terrorist attack, things are not as they seem. Global forces beyond her grasp sweep her up into an a ...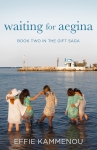 Book Two in The Gift Saga: The continuation of Evanthia's Gift…



In 1961, five little girls moved into a suburban neighborhood and became inseparable, lifel ...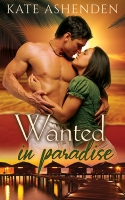 He's the hot Italian superstar, adored by millions. She's the one that got away... When Romeo Moretti, the most charismatic man Jasmine Hartwell has ever met, offers her a dream job in a paradise location, she hopes it will be a release from her nightmares. She can't run from the survivor's ...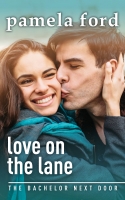 What if changing your name is all it takes to change your life? Return to her ten-year reunion as a lowly traffic manager? No way. Izzy Gordon is determined to become a filmmaker by creating a documentary about the gangster history of an old lodge. But her parents own the property and want to ...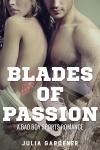 "She thinks she's got skills? Wait until she sees mine!"
<
...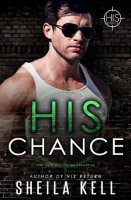 One steamy night in Vegas will change everything. Computer specialist Devon Hamilton hasn't taken off his headset since joining HIS. But there's a first time for everything. The woman he can't forget is in trouble, so the radio waves fall silent and he steps into the field. Devon soon discovers FBI ...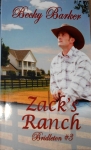 Zack Bartell is a strong, determined Texan who knows what he wants and is willing to fight for it. What he wants most in life is Meredith Courtland and to develop his share of the family's ranching dynasty at Bridleton.

Meri has experienced the deep heartache of a lost love. She&rsq ...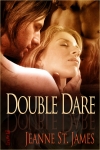 Genre: BDSM Interracial Menage Series: The Dare Menage Series Book: 1 What could be better than waking up next to a hot guy? Waking up sandwiched between two of them. Quinn Preston, a financial analyst, is not happy when her friends dare her to pick up a handsome stranger at a wedding reception. Wha ...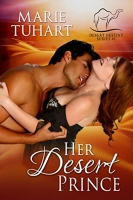 Catherine Taylor, no stranger to life's school of hard knocks, at 18 leaves her dysfunctional family behind, striking out on her own to embrace her passion for art. Years of hard work has given her a degree of acclaim. When offered the opportunity to work in the middle eastern country of Bashir to c ...
"An amazing story of love, strength, and surviving abuse." - Leanna Wallace

On the field and off the field, bartender Jeanine Jewell plays, collecting one-night stands like baseball cards. She doesn't need a man, except to curl her toes and make her scream. She's learned the h ...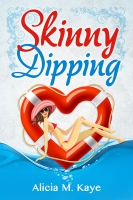 Everyone has a fear. Fear of spiders? Arachnophobia. Fear of small spaces? Claustrophobia. And of course, the fear of being tickled by feathers: pteronophobia. Sophie Smart fears drowning. No, her fear isn't some made up malarkey like exposedflabophobia (acute paranoia when wearing a swimsuit and ba ...

Welcome to Adams Grove…where the barbecue isn't the only thing that sizzles. Savannah Dey politely agreed to attend her ex-husband's wedding, but she'd be grateful for any reason to get out of it…which is why the speeding ticket from the handsome sheriff of Adams Grov ...

When storms appear in our lives we finally open our eyes to see what has been in front of us. Gracelyn Gregg is a 23 years old college graduate awaiting her first teaching job. She has everything she could want, a long time best friend, a college boyfriend and plans for her life. Until her boyfriend ...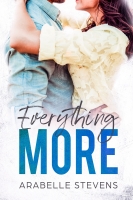 Marie couldn't get pregnant, so her husband left her. When she thought she couldn't feel any more worthless, Lucas, a man 20 years younger than her, came into her life. Is it possible that he can give her everything she ever wanted in life? And more? Find out in this masterfully written, sweet roman ...
One busy woman. One crazy day. One wayward umbrella. One handsome stranger... and a whole lot of trouble! Harriet's happy. Isn't she? She has a husband–who barely registers she exists these days. She has a daughter– who is growing up fast and wants to date the local bad boy. She has a home–which is ...
What is a classy woman who looks like she's been mud-wrestling hiding from in a carnival? Chick Lovett offers a desperate-looking Eden Payne shelter and a job working in his game booth. Having witnessed a body hauled onto a boat and a prominent politician who was involved, Eden can't go ...
What happens when the glass slippers pinch Cinderella's toes? When Jaine Andersen proposes a new marketing role to the local amusement park, general manager Dylan Callahan charms her into filling Cinderella's glass slippers for the summer. Her reign transforms Jaine's ordinary life into ...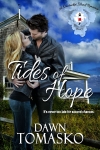 For Sara Shepard, it's time to break out of the neat, tidy—and confining—box her life has become. With her long marriage at a disastrous end, Sara seeks solace and a new direction on historic Nantucket. Dear friends offer the perfect solution: a low rent beach cottage in exchange f ...