Author Jamie Beck returns with an engrossing series about family, friendship, and starting over. In this first Cabot novel, a legacy of secrets tests old friends seeking a second chance at life and love. On the second anniversary of her husband's suicide, Colby Cabot-Baxter is ready to let go of her ...
On their anniversary weekend away, will a spanking paddle help re-kindle Grace and Henry's waning libido, or will this married couple's first kinky time also be their last? MARRIAGE GAMES was previously published under the title FIRST TIME in the Not Vanilla - Spanking anthology.

Is he still the boy I fell in love with, or are the rumors true? After all, everyone knows rock stars don't date nice girls. Rock stars *use* nice girls.
Sometimes Love Can Be Arranged. Arav Shetty had it all. The handsome, self-made billionaire topped the list of New York's most eligible bachelors and sat at the helm of the city's biggest tech empire. He also had a plan - buy out the brilliant upstart nipping at his heels, and dominate as the bigges ...
New Book Release Update -

"Are you telling me we have a dead Santa on our hands?" It's a Cowabunga Christmas in Corsario Cove for newlyweds, Kim and Brien. Surf's up at the exclusive resort they've chosen as their honeymoon destination. The Sanctuary Resort and Spa at Corsario Cove has everything: a spectacular location wi ...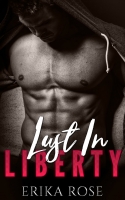 Dakota Taylor is a freelance photographer in Los Angeles who has just found out that her estranged father has bequeathed his house to her. After breaking up with her longtime boyfriend, she decides to head to Alabama to see the house and decide what she wants to do with it. Arriving in Liberty, she ...

A feel-good romance with no sex, no swearing--just an honest love that develops between two people. If you believe in fate, redemption, and finding hope in the darkest of times, you will adore this newest book in the Cupid's Bow series! Luke Ward was New York City's best and brightest young ph ...
"Is there anything I could say or do to earn your forgiveness?"

Website designer Chelsea Parks grew up believing she would marry her best friend's brother. In college, she gave him her virginity and he broke her heart. She knows she'll have to face him, now that sh ...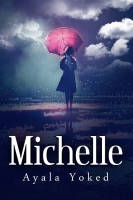 Michelle is in trouble --- but she's fighting for her ideals! In this psychological romance a group of university students and soldiers go underground to try to implement ideas about which they are passionate. The French police are after them. Michelle has just been released from jail in France afte ...
"Does first love, true love, ever really die?" Andi Martin asks herself that question as she sits on the porch of the Sloane Cottage, her mind flooded with memories of the summer of '65 and a boy, once loved, but never forgotten. Jake Chambers is also on a collision course with the past as he return ...
CAUGHT! ..... Matt was the one man Georgia could not forget even though she made sure she would never see him again after their scandalous night together eight years ago. ..... So, when he walks into the Niagara-on-the-Lake bistro one snowy holiday evening, she is horrified and looks for the first p ...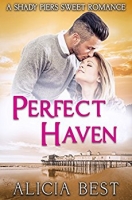 After a disastrous 26th birthday party, Olivia Donaldson flees her wealthy but overbearing parents and her controlling soon-to-be ex-husband and makes for Shady Piers, the former hometown of her now-deceased grandfather, in Maine.

Desperate for even the most b ...
Caroline Carlisle loved Simon from the moment she first laid eyes on him when she was nine years old. Unfortunately, he married her older sister, and thus set a southern family on a collision course with its past. After the death of her sister that makes Simon a widow, the two finally marry and atte ...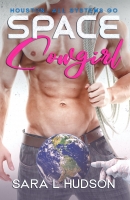 NASA astronaut Julie Starr knows nothing is earned without blood, sweat, and frizzy hair. Recently returned from orbit, Jules is on her way to becoming the youngest Flight Commander ever. So she isn't about to let a creepy stalker derail her goals. Or a chivalrous, wealthy rancher either, for that m ...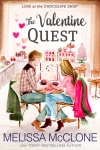 Keep your competition close…and your heart even closer.

...
A search for passion. A rich, handsome heir. A chance to dream. Emma White is a young woman with a dream... to find love and escape the boredom of her life. The car journey to Craighart Hotel always releases her fantasies of romantic liaisons and secret passions although little does Emma know what a ...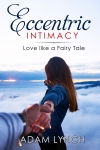 He's no normal person—but that's what intrigues her the most. And he likes the fact that he can't deduce everything about her at first glance. She does things that aren't recognizable—simply because these things are original. There's something about these two that makes the other curious—and that cu ...
I've wanted to marry Jessie Schultz since we were fourteen years old. It doesn't matter that I'm just a dumb schmuck from Bensonhurst, Brooklyn, and Jessie's the most beautiful girl I ever met. It doesn't matter that her father would rather rearrange my face than let his only daughter end up with th ...
Lieutenant Colin Beckett, US Air Force special ops, lost his wife in childbirth while off on a mission. Two years later, he's still trying to come to grips with the guilt that tortures him. And to complicate matters, he finds himself undeniably attracted to his wife's sister, Emily. Struggling with ...
L.J. Garland & Debbie Gould
"An emotional rollercoaster!" ~ Read, Review, Repeat Blog

I said I could do casual and swore I'd never fall in love. I lied.
I know all about her type.
Dirt poor. Check.
Gold digger. Check. Check.

Marcella's hot as hell and just as intriguing. I live in a ...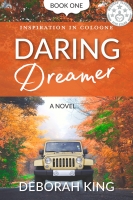 Two best friends. Two fresh starts. Will old regrets sabotage their second chance? Janna's heart is heavy with grief and broken by betrayal. But as she leaves the big city for a quaint midwestern town, the future feels less frightening with her best friend, Shelby, by her side. After landing a jo ...
I moved to the mountains to get away. Just a small cabin tucked into the hills, it was perfect. I needed some solitude after a rough stint in the military. It changed me, and I needed some time to reflect. Now my demons and the big city are just tiny dots in the rearview mirror. Small town life was ...
Molly Brown always faces life with a smile, even when a frightening thug is intent upon killing her. At first, Detective Sean Cushing finds Molly's cheery disposition unnatural, especially when he discovers the seriousness of her injuries. When she asks for police protection, he instead offers her a ...
Working on a classified project, aerospace engineer Sabine Reynolds discovers a major miscalculation right before she's forced to spend an evening out on the town with her bosses. Assured they'll address it in the morning, Sabine enters a bar and is unprepared for the burning attraction between her ...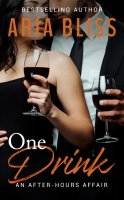 One drunken night took Jake one step closer to winning the love of his life. He has one shot to show her just how deep his love for her runs. It's now or never. When Stephanie asked Jake to help her save a failing magazine, he said yes. Jake would do anything for the woman he's loved for over 10 yea ...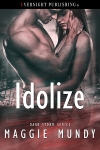 Idolize. Book One in the Dark Storm Series.
Cassi moved to LA to escape a violent past and wants anonymity for herself and her son. She's starting to get her life back on track when she meets Declan Reed. He's the latest hit on the Hollywood scene, playing the lead in the TV series Dark S ...
Sick and alone with her three-year-old daughter at Christmastime, Belle needs help. When her neighbor's brother gets involved, she welcomes the soft-spoken, good-looker into her world. Rescuing her kidnapped daughter isn't part of the deal but any man willing to babysit his sister' ...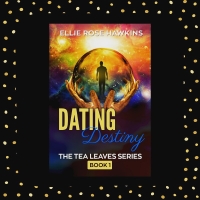 Discover destiny's path to true love. When Nancy is betrayed in love, she gives up on romance, convinced she is not destined to find her soulmate. Then Nancy stumbles across Diana, a mysterious clairvoyant with an important message. But can Diana really see the future? Zack, on the other hand, is ca ...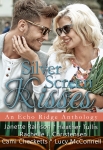 Silver Screen Kisses is a collection of stories inspired by movies from everyone's favorite list. Written by award-winning and bestselling authors, these contemporary romances take the reader back to Echo Ridge in t ...
Rachelle J. Christensen, Janette Rallison, Heather Tullis, Cami Checketts, Lucy McConnell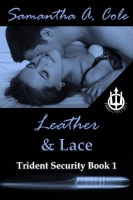 Kristen Anders is starting her life over again after divorcing her cheating husband. An author of several 'vanilla' romance novels, she spiced up her latest one involving BDSM and it became a best-seller. Now she's researching the subject for her follow-up book and manages to get a tour of the elite ...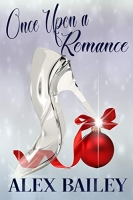 When Sophie's eight-year-old niece, Ariel, asks Santa Claus for a single wish to honor her mom's memory, Sophie knows she must grant it. Unfortunately for Sophie, Ariel's wish is to ride her mom's favorite ride on Christmas day, and it's at the last place on earth Sophie wants to visit—Walt Disney W ...