Love needs only one chance to shine . . . He followed in his family's footsteps and just graduated Marine boot camp. Now Mason Cutler's personal mission is to get plenty of sun, surf, and no-strings romance in his favorite laid-back Florida beach town before shipping out. But a chance en ...
Flynn Gifford is enjoying a simple existence in a rural Derbyshire village when Caroline Rogers crashes into his life, barefoot and panicked. Their lives could hardly be more different—she owns a successful luxury hotel chain, and he's a penniless nomad who's off the grid—yet ...
Bound by need. Entwined in secrets. Krystina Cole was a girl on a mission. She had big dreams and aspirations, none of which included a man by her side. She knew better than that – at least until she met Alexander Stone, the New York billionaire real estate tycoon. She saw the way he looked at he ...

Kari Riley has more problems than she can shake a stick at: Her ex-boyfriend Anthony is a crazed mobster. He REALLY wants to murder her for snitching to the police. She's been put into Witness Protection - on a farm in the middle of nowhere. And Flynn, the cowboy who runs said farm? He is annoying, ...
Gabriella Gill-Mar ...
"An amazing story of love, strength, and surviving abuse." - Leanna Wallace

On the field and off the field, bartender Jeanine Jewell plays, collecting one-night stands like baseball cards. She doesn't need a man, except to curl her toes and make her scream. She's learned the h ...
Anyone who grew up reading fairy tales and watching Disney films knows the handsome prince always sweeps in and saves the damsel in distress. Dennis F. Hightower created his own version of those tales, starring himself as the prince. But he forgot one thing — the prince is supposed to follow through ...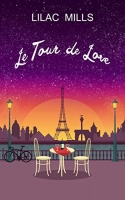 "…the opportunity of a lifetime." When physiotherapist Molly Matthews is offered a dream job by a guy who shaves his legs and has an obsession with his bicycle, she has serious doubts about accepting. But, as she keeps telling herself, it's the opportunity of a lifetime and she'll never get another ...
Betrayed and jilted, Jennifer Dewitt finds solace in a new job and new city. Men and marriage are not on her radar. Adrien Merrill's divorce leaves him bitter and jaded. In Cajun custom, pride rules. Yet Adrien aches for a w ...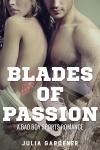 "She thinks she's got skills? Wait until she sees mine!"
<
...
If you loved One Last Try, you'll enjoy the follow up: The First Sunset, a heartwarming story of friendship and true love. Betsy Anstead, a newly divorced single mother, is instantly smitten when she meets Gage Mendoza, a handsome widower and Minor League baseball coach. When her ex-husband sues for ...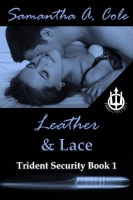 Kristen Anders is starting her life over again after divorcing her cheating husband. An author of several 'vanilla' romance novels, she spiced up her latest one involving BDSM and it became a best-seller. Now she's researching the subject for her follow-up book and manages to get a tour of the elite ...
After a year away from the stress-inducing, workaholic lifestyle of being an Executive Assistant at Hart Hospitality, Emily Potter is ready to get back to work. But is returning to the same place that caused all her problems really the best choice? It's not just her worry that she'll slip back into ...
Introducing Cait London's Fresh Start Series: Kenna, Olivia and Crystal, very different women with separate life-survival needs travel in RVs from New York to Fresh Start, Washington State. JUST YOU: Hugh Donovan wants to know why: Kenna suddenly cut him off and divorced him after a 3-year marriage. ...
Having worked in a Las Vegas Wedding Chapel for many years, Bella Johnson thought she'd seen it all when it came to spur of the moment weddings. Until the morning when she woke up in bed with a handsome and charming Brit she'd met only the day before who claimed they were now married. Ne ...
"At death we are but the memories of our battles, our kindnesses, and our conversations with God . . ." Sheehan Xavier Donovan is a famous Irish pianist, and the world is his playground. That is, until a night of drinking and driving kills his only brother and another man–the son of a prominent judg ...
In Sheila Kell's passionate novels of heat, desire, and suspense, prepare to meet the hot-bodied men of Hamilton Investigation & Security (HIS) as they do whatever it takes to protect the women who have stolen their hearts. HIS CHANCE – Devon Hamilton What happens when one hot night in Vegas irr ...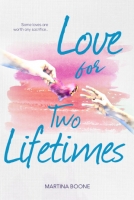 "Heartwarming, lyrical, soulful, and with just the right amount of humor: this book sparkles with authentic, layered characters and beautiful, thoughtful prose." — Jodi Meadows, NYT bestselling co-author of My Lady Jane and My Plain Jane

Two generations, two grea ...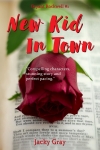 Liv, Jude and Kat are greater than the sum of their parts. Separately they are Brainy, Sporty and Arty. Together they are invincible. Until Drop-Dead-Gorgeous Ray wheels up.
The intravenous chocolate, hatred of sports and loss of her partner-in-crime have taken their toll on Liv, leaving he ...

Beneath his playboy façade, young NASCAR driver Luke Brandt yearns for a family. Rachel Tate, an inventive, purity-ring-wearing mechanical engineer, is determined to prove herself in a male-dominated industry. When Luke outbids Rachel on the only two muscle cars she could use to test her new ...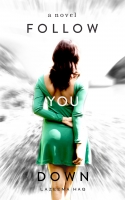 Vesper Malik, full-time cynic, part-time waitress, is having a terrible day at work. As if it isn't bad enough she has a drink thrown at her by the Kardashian clone, she almost gets fired thanks to an argument with Tristan Winthrop. Rich, smug, arrogant and insolent, he's a jackass who swaggers in d ...
What do you do when you discover your new boss is the sexy dominant you ran away from in a kinky sex club? Get down on your knees and beg forgiveness? I'm not that girl. In fact, until I saw Valentine, I was convinced I was asexual. A billionaire and a virgin? It sounds like the beginning of some tr ...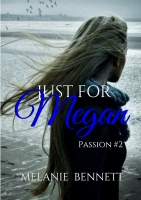 "When Fate, Love, Death, Hope and Free Will all play a part in a romance, you know you're in for a ride! This story has all the feels! What more could you ask for?" - StellaM- Goodreads Ric Pallindino and Megan O'Dwyer. Their seemingly chance meeting, inevitable. Megan O'Dwyer is a beer and burger g ...
"There is a way from heart to heart." Afghan proverb.
When Kate Hemingway's husband dies in Afghanistan, it's the final devastating blow for her in a life filled with loss. Kate builds a barrier around herself and her young son George, determined to protect him. Sl ...