Escape to California's beautiful Santa Ynez Valley and follow the heartwarming love story between Livi, widowed with a young daughter, and Matt, the handsome vet, who befriended her, then set out to win her broken heart. This is the second book in the Walnut Grove Series. The first book,'We Can Laug ...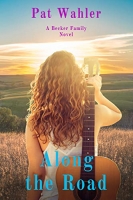 Kat Becker is a starry-eyed optimist with a dream. She's convinced a move to Nashville will turn her into a singing sensation, and nobody's going to stand in her way. Not even the cute but grumpy ER doctor she meets after a fender-bender. Dr. Dan McDonald is a hard-headed realist with a past. He kno ...
After a year away from the stress-inducing, workaholic lifestyle of being an Executive Assistant at Hart Hospitality, Emily Potter is ready to get back to work. But is returning to the same place that caused all her problems really the best choice? It's not just her worry that she'll slip back into ...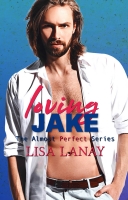 Kimberly Urbane is used to living a predictable life. She'd love to have a husband and a houseful of kids someday, but her thriving photography career leaves her too busy to date. At least that's what she tells herself. Besides, she's been in love with Jake Taylor since junior high. Too bad Jake has ...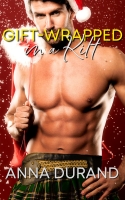 Cold days. Steamy nights. It must be the holidays in the Highlands.

When an American ex-Marine falls for a Scottish lass, the sparks are explosive. But Gavin Douglas botches his proposal, leaving Jamie MacTaggart hurt and angry. So she makes a different offer: sizzling sex with no string ...
Heat up your holiday with nine Unforgettable Christmas stories of love and giving, hope and desire. Created by the same bestselling, award-winning authors who brought you the popular Unforgettable Romances and Unforgettable Heroes, this festive, bargain, boxed set will brighten your joy for the seas ...
To escape notoriety from her role in the school shooting she barely survived, Elizabeth Lambert moves from Houston to Hoffman Grove, Illinois. Plagued by panic attacks and nightmares, she's determined to embrace her second chance at life, knowing that death could take her in an instant. A one- ...
Nicki Cartwright is one snowflake away from losing her dazzling TV camera smile. Between her mother interfering in her non-existent love life, a spotlight-stealing co-worker, and the threat of the snow storm of the decade, Nicki wants nothing more than to run away to a tropical beach. Instead, she l ...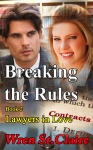 Melissa Haddon can't afford the luxury of satisfying her desires... Andrew Cooper is determined to fulfill her every need between the sheets...
Sassy, sexy and successful Melissa Haddon is driving Andrew Cooper nuts, he wants her almost as much as he wants the corner office on the fifth floor o ...

Festival by the Sea is about Al Cooper, the chameleon ex-cop from Ambrosia by the Sea, and Darcy Smith, Dax's little sister. This is a friends-to-lovers romance that had me laughing as I typed.
Working on a classified project, aerospace engineer Sabine Reynolds discovers a major miscalculation right before she's forced to spend an evening out on the town with her bosses. Assured they'll address it in the morning, Sabine enters a bar and is unprepared for the burning attraction between her ...
The men Sara Landers loved had survived and dominated the harsh Oregon land. Lee Coulter was her fiance--a virile, powerful rancher, and Mike Flynn had muscles that rippled like a stallion. Both had tried to tame her in the raw, open wilderness and now they fought for the same land and one woman.

Gerard Collins is running in the election for Massachusetts U.S. Senator. He put his name on the ballot to help his FBI agent brother crack a crime family. But the masquerade gets more complicated when his Campaign Manager insists that he's going to need a political wife. Movie star Nicole Burns ...
Louise Ingstrom is back in Fortune Bay for Christmas, with a new guy in tow. But her old friend Blue knows it probably won't last long. He's been her shoulder to cry on since the horrible accident years ago that, following close on the heels of her mother's death, left her convinced she ...
Top Gun Naval Aviator and a son of one of the wealthiest ranchers in Montana, Tory Nolan never got over losing Gwen Ivey or the fact that she cheated on him and got pregnant with another guy's baby. When he returns home on leave and has to confront her about repaying a loan due to his old man, he re ...
To move forward, you need to let go of the past…. Jackie Sullivan decides it's time for a fresh start, after her marriage falls apart and she loses her job. Meeting a sexy tour guide inspires her to build a new life for herself among the red rocks of Sedona, Arizona. But Jackie is looking for more t ...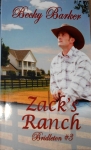 Zack Bartell is a strong, determined Texan who knows what he wants and is willing to fight for it. What he wants most in life is Meredith Courtland and to develop his share of the family's ranching dynasty at Bridleton.

Meri has experienced the deep heartache of a lost love. She&rsq ...
Wildlife biologist, Isabelle Acker, meets sexy park ranger, Wyatt Powell. His Wolf sits up and takes notice of her, but when he learns why she came to the park, he becomes wary of her intentions. After all, as far as the general population knows, there are no wolves in the Black Hills. Ordered by hi ...
After enduring a disastrous unconsummated marriage, Katherine Alesander-Casey lights up her wedding dress in an abandoned bucket and puts all of her enraged energy into proving to her ex-husband and her employer that she is not someone to be academically trifled with. Determined not to be a victim, ...
Sophie…has stupid awesome sex with a stranger. This New York City summer is hot and sticky as I move into my new apartment, which only makes what I'm feeling for my asshole neighbor even messier. Usually, I quietly reserve my opinions for my news articles, but when Tony argues with me, he tempts me ...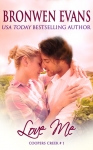 The first book in USA Today bestselling author, Bronwe ...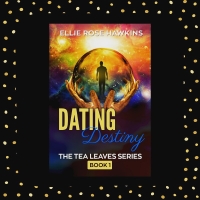 Discover destiny's path to true love. When Nancy is betrayed in love, she gives up on romance, convinced she is not destined to find her soulmate. Then Nancy stumbles across Diana, a mysterious clairvoyant with an important message. But can Diana really see the future? Zack, on the other hand, is ca ...

When storms appear in our lives we finally open our eyes to see what has been in front of us. Gracelyn Gregg is a 23 years old college graduate awaiting her first teaching job. She has everything she could want, a long time best friend, a college boyfriend and plans for her life. Until her boyfriend ...
"At death we are but the memories of our battles, our kindnesses, and our conversations with God . . ." Sheehan Xavier Donovan is a famous Irish pianist, and the world is his playground. That is, until a night of drinking and driving kills his only brother and another man–the son of a prominent judg ...
Can true love prevail against prejudice and deceit?
After a bitter betrayal, Dawson Blackhorse won't allow anyone to run roughshod over his heart again…especially not the woman he was once foolish enough to trust.
The rodeo circuit gave Dawson an escape after ...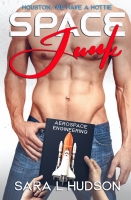 NASA engineer Dr. Jackie Darling Lee is a genius about many things... the male species is not one of them (despite the many cowboy romances she reads). Then a little friendly blackmail from a co-worker has Jackie walking into a Texas saloon ready to initiate Operation Social Life. After making f ...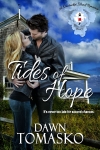 For Sara Shepard, it's time to break out of the neat, tidy—and confining—box her life has become. With her long marriage at a disastrous end, Sara seeks solace and a new direction on historic Nantucket. Dear friends offer the perfect solution: a low rent beach cottage in exchange f ...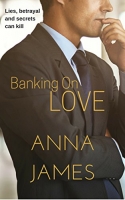 When Ethan Montgomery is forced to return home to run the New York City branch of Montgomery International, the last thing he expects is to find is that the Board of Directors have hired forensic accountant, Rachel Sullivan, to review the bank's records. Ethan fell for Rachel thirteen years ago, but ...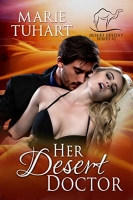 Sara Fairchild arrives in the small middle eastern country of Bashir to visit her best friend. She's left her job as a nurse and is looking forward to some down time. But when she's met at the airport by a handsome, sexy man she wonders if maybe this trip will bring more than relaxation. When she le ...
A TATTOO ARTIST ON A HARLEY. A DO-GOODER BEAUTY. A FORBIDDEN PASSION.