Meet the Earl of Redmere in the 1st book in the Rogues of Redmere series, a brand new Regency romance series by #1 bestselling author Samantha Holt. Red never shies away from a challenge. Never. But when Miss Hannah St. John strides into his life demanding—yes, demanding—he help her, he& ...
A USA Today Best Selling author and two-time Readers' Favorite Gold Medal winner, S. R. Mallery--as her fans say--"brings history to life." It's 1941 in New York City, a time before Pearl Harbor, when Nazi spies are everywhere in the U.S. and no one knows who's working for whom. In comes beautiful L ...
It's 1841. Identical twins, Lauren and Sage McCain are born into the upper echelons of Southern society but, through the evil act of a lonely midwife, they are separated at birth. As adults, they have both found love, although they live in completely different worlds. Lauren lives on an affluent ran ...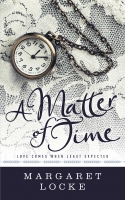 Can a man with a past and a woman from the future forge a love for all time? Nobody would blame widowed doctoral student Eliza James for giving up on Happily Ever After; at twenty-nine, she's suffered more loss than most people do in a lifetime. But Eliza's convinced her own hero is still out there, ...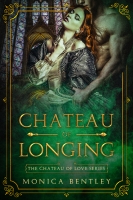 Monica Bentley makes history sexy.
France, 1356
At a time when women were merely chattel, one woman forges her own path.
M'Lady Lela, countess of Brionde, has survived the bloody sack of Chateau Brionde. Her husband did not.
Far from enjoy ...
Gwynevere never wanted to be queen of Camelot or any kingdom for that matter. Being King Terryn's niece provided her enough privileges without the constant pressure of an heir. But then the king is betrayed, the castle covered in fire, and Gwynevere is forced to flee into the Cursed Woods and hide i ...
When a duke goes missing while searching for a Greek artifact, explorer Harold Tennison is on the hunt to find him. On his last visit to the Cyclades, Lady Estelle, the duke's daughter, left him so discombobulated, he could barely speak. Treasure hunters, pirates, and a reminder of his past ha ...

Set in the 1930's Dust Bowl in Colorado, the conflict from the threats of foreclosure, drought, and loss of her teaching job plague Addy Meyer. A clean romance, this historic fiction includes the stitching of a quilt from feed bags. Despair, dust and drought weave together with community to create t ...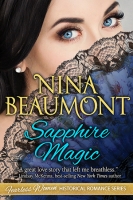 How do you prove that love is not a myth? That is the challenge facing adventurous English aristocrat Arabella Douglas when she falls in love with Count Ferdinand "Nando" Berg, a cynical, bitter man who has been betrayed too often to believe in love. But Arabella is willing to bet her heart and her ...
The course of true love never did run smooth… Jonathan Brodie, the only son of Sir Roger and Lady Brodie, has lived in the village of Maplebridge his whole life. Penelope, the daughter of the local florist, was adopted by the Baldwins when she was just a baby. They could not be more different ...
"Nick Davis first saw Daniela Simonici in the American Bar of the Athenee Palace Hotel in Bucharest in June of 1940. He couldn't take his eyes off her. The city was full of beautiful women, penniless countesses and fox-furred demi-mondaines looking to be rescued, and until that moment he had spared ...
After the crazy whirlwind of a rushed marriage between Darcy and Elizabeth,
they have no idea of the scandalous ventures headed their way as Lady Catherine proves to be a force to be reckoned with when she wants something done her way.
Even if it means destroying anyone wh ...
Haunted by scandal, Eden Mallory is determined to start over in a new town. But she won't soon forget the sexy, rugged doctor who rescued her from an outlaw, then rode off into the storm.

After losing his kid-brother to consumption, Dr. Michael Jones is obsessed with saving lives. He h ...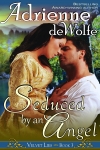 Kentucky belle Seraphina Jones craves a dashing stranger worth kissing. When she spies her handsome, half-naked hired hand at the riverbank, she thinks her dreams of romance have come true. But this Texican is wanted for murder.

Jesse Quaid can't let Sera's sweet kisses distract him fr ...
Welcome to Hell on Earth, boys. Andersonville POW camp... Russell's battle-worn body looked defeated. He was a Union soldier; she was a Confederate nurse. But when Rosa looked into his eyes, she saw pure determination. He looked for anything to stay positive. Rosa could take a few lessons from him. ...
Abigail McKinnie refuses to allow her sisters to be dispersed across the nation as mail order brides. Despite the fact the union soldiers took everything from them during their march through Atlanta-their lands scorched, house burned, food stolen-she won't give up. With a plan in place, she se ...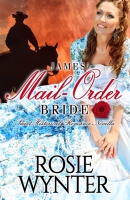 Desperate to save her impoverished family, Eliza Masse begins corresponding with a homesteader named James. After a few months, she agrees to marry him – sight unseen. Is this the worst idea she's ever had? Scared and desperate, Eliza will have to learn fast – and what she learns will take her by su ...
Can he lose the disguise... and find himself? St. John Fotheringay-Phipps has nearly forgotten who he truly is. As the dashing, amusing dandy known to all in society as Fungy, he has hidden himself behind a mask of merriment. But he is reminded that there are pleasures beyond society -- when he find ...
The Dolan Girls by S. R. Mallery has it all. Set in Nebraska during the 1800s, whorehouse madams, ladies of the night, a schoolmarm, a Pinkerton detective, a Shakespeare-quoting old coot, brutal outlaws, and a horse-wrangler fill out the cast of characters. Added to the mix are colorful descriptions ...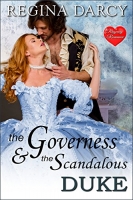 Miss Beatrice Lakeheart is living through the most unfortunate circumstances after the death of her mother and the remarriage of her papa. When she is offered employment as a governess for the scandalous, world weary Duke of Carrington, little does she know that her very innocence will a ...
Louisa Bramick is too busy keeping her father, the Baron of Grimsey, from gambling his life away following the death of her mother to worry that she is not the most popular debutante of the Season. The Duke of Montrose is attracted to the young woman who is avoided by all the other eligible bachelor ...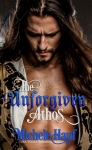 Wicked women are his undoing... Musketeer Arnaud de Sillegue d'Athos is ready to bid adieu to the King's Guard and to lay down his sword. Yet he's been charged with one final mission—to apprehend a dangerous enemy of the king, the Belle Dame Sans Merci. Despite his desire to pursue a woman who ...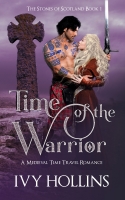 A warrior with a dark past. A time traveller with a burning ambition. And a love that might just endure across time. When Kara Knight is offered the chance to travel through time, it seems too good to be true. This is what she has dreamed of her entire life - and a trip to the middle ages? This rese ...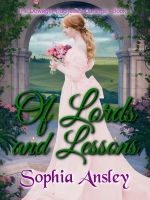 Barely seventeen, beautiful but naive Lady Catherine Gresham prepares for her entrance into London society. She's convinced that she won't meet a suitable suitor at the glamorous dances during her first season, especially when it's cut short. Despite all odds, the heart will hear its own beat. And w ...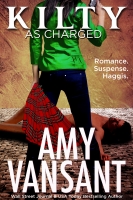 When Catriona spots a plaid posterior passed out on the Hollywood movie lot where she works, she doesn't know her life fixing problems for Hollywood's spoiled elite is about to grow more complicated. She wants to write-of ...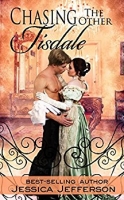 She's the other sister . . . Overshadowed by the beauty of her older sister, Lillian is better known as the other Tisdale; unremarkable and unsure how she will ever deliver on the promise of her family's name. He's a rake in need of reforming . . . Will Colton leads a frivolous existence, embracing ...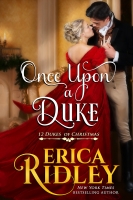 A heartwarming, second chances, reunion romance from a New York Times bestselling author: Enjoy a fun regency romp featuring a spinster in a counting house, a grumpy duke, goats, true love, and a partridge in a pear tree. What could go wrong? Absolutely everything! Beware romantic spirits from Chris ...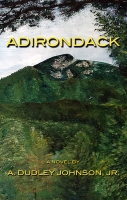 Adirondack tells a story of women's empowerment and forbidden love in a time when "that just wasn't done." The summer of 1897 should have been like any other summer for Anna Tattersall. Along with her husband, Will, and their two boys, they spent every summer in the heart of the Adirondack Mountains ...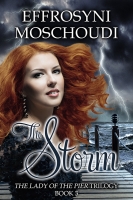 Two worlds. One haunting. One love that won't let go. In the concluding part of the trilogy the stories of Sofia and Laura finally merge into one. Now, redemption seems finally possible... BRIGHTON 1988 Sofia does her best to get over Danny, but The Lady won't leave her in peace. The spirit guides h ...
A prostitute, a spy, and the liberation of Paris. Sold by her parents to settle a debt, Rolande Bisset is forced into prostitution. Years later, shunned by her family and most of society, it's the only way she knows how to subsist. When the Germans overrun Paris, she decides she's had enough of evil ...
The Xanthakos family's sea voyage from South Carolina to the North Carolina Outer Banks turns ugly after they pressure their ship's captain to rescue a pregnant woman thrown overboard from a slave ship. When the slave contracts smallpox, the captain maroons her, Lilyan and Nicholas and t ...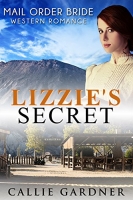 Lizzie has lost everything she ever cared for in this world... how will she carry with no where to go and no one to turn to? Young and courageous Lizzie Ward sets off from Independence, Missouri with her family early one bright sunny morning with their worldly possessions packed tightly into the bac ...
Five short romantic reads from a quartet of award winning Aussie writers: The bookbaybz: Wren, Melanie, Tanya and Mich. A lady's reputation a short sweet regency, by Wren St Claire: Lady Marianne Westcott's reputation is in ruins, but her father's solution to the problem makes her nightmare complete ...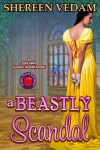 In November 1812, after a disastrous Season when Belle's unusual talent for sensing what's unseen lets her down and results in a man's death, a chance to atone for her past mistake sends her dashing to a haunted manor in the wilds of Cheshire, England, in the middle of a snowstorm. There, she meets ...