Raphael Jones is a Kentucky-born scoundrel, who has never played by the rules. When Colorado mining heiress, Silver Nichols, hires him to stop her precious daddy from marrying a golddigger, Rafe sets out to seduce Silver and win her fortune. But beneath Silver's cool veneer, Rafe encounters a sweet ...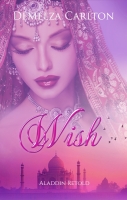 A sultan's daughter. A pretend prince. Can a genie make all their wishes come true? Once upon a time… When Princess Maram and street rat Aladdin meet in the marketplace, sparks fly, and Aladdin swears to move heaven and earth in order to make the lovely courtesan his wife. He steals a magic l ...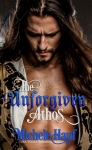 Wicked women are his undoing... Musketeer Arnaud de Sillegue d'Athos is ready to bid adieu to the King's Guard and to lay down his sword. Yet he's been charged with one final mission—to apprehend a dangerous enemy of the king, the Belle Dame Sans Merci. Despite his desire to pursue a woman who ...
The Dolan Girls by S. R. Mallery has it all. Set in Nebraska during the 1800s, whorehouse madams, ladies of the night, a schoolmarm, a Pinkerton detective, a Shakespeare-quoting old coot, brutal outlaws, and a horse-wrangler fill out the cast of characters. Added to the mix are colorful descriptions ...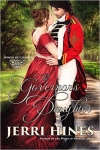 Cathryn Blankenship has no desire for a season in London! Why on earth would her father want her to leave her home in Charles Town? Upon Cathryn's steadfast refusal, Governor Blankenship is forced to assign a young lieutenant to watch over Cathryn on the journey and ensure his daughter's ...
Lucy Locket, the long-lost granddaughter of a duchess, has never been a part of Society. One day, she was living a secluded life as the prisoner of a criminal, and the next day she was an heiress in a world she did not even remotely understand. She does not embody the typical qualities of a well-bor ...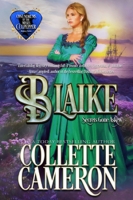 In this fourth installment of USA Today bestselling author Collette Cameron's Conundrums of the Misses Culpepper series, a roguish sea captain battles his attraction to a gently-bred hellion. Captain Oliver Whitehouse has two goals: make the final payment on his ship and exact revenge for his grandf ...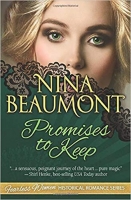 an love heal a wounded heart? Felicity Allen is the darling of audiences all over Europe, but she is deeply scarred by what she has endured. In her world, trusting a man is not an option, not even one as attractive and charming as Count Maximilian Berg. And yet, she finds his strength and tenderness ...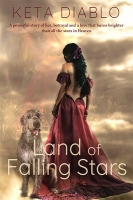 \"Land of Falling Stars lured me in immediately with its lyrical title and instantly captivated me with the haunting love story of Gavin and Sophia.\" * * * The United States is torn asunder by Civil War. Two men, linked together by their love for one woman, Sophia Whitfield, answer the call of duty ...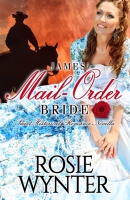 Desperate to save her impoverished family, Eliza Masse begins corresponding with a homesteader named James. After a few months, she agrees to marry him – sight unseen. Is this the worst idea she's ever had? Scared and desperate, Eliza will have to learn fast – and what she learns will take her by su ...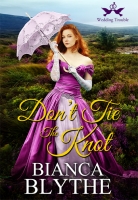 Most weddings might be joyous occasions, but Hamish's older brother Callum is marrying…a commoner. Never mind that he's engaged to an earl's daughter, and they'll lose their family's estate if he marries someone else. Hamish will just have to find a way to stop the wedding. Georgiana Butterworth is ...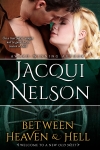 Kansas, 1850. Hannah knows one thing the moment she enters Fort Leavenworth—she's arrived in Hell. But inside is the means to a new life, a position as a scout on a wagon train bound for the Western Territories. All she has to do is convince the wagon master, Paden Callahan, she's the right person f ...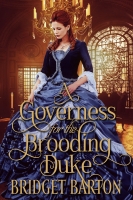 When Georgette Darrington's father dies suddenly and with serious debts, she imagines things cannot get any worse. But when her attorney tells her that the family home must be sold to pay the debts, leaving her penniless and without a home, her only choice is to become a governess. In no time at all ...
It's going to take a Beast to tame this Beauty The Enigma Earl. The Lord Phantom. That's what the gossip pages call Lord Greenwich, a mysterious nobleman who doesn't show his face in London Society. With a reputation like that, it's no wonder that Lydia Montgomery is horrified to be dragged from bed ...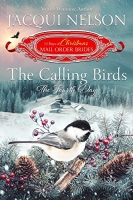 Colorado, 1876. Many years have passed since Bernadette Bellamy fled the Cariboo Gold Rush and her reputation as the sister of a French-Canadian gang of thieves. Armed with only an honest talent for sewing and a willingness to lead a solitary life on the run, she stays one step ahead of everyone see ...