Five short romantic reads from a quartet of award winning Aussie writers: The bookbaybz: Wren, Melanie, Tanya and Mich. A lady's reputation a short sweet regency, by Wren St Claire: Lady Marianne Westcott's reputation is in ruins, but her father's solution to the problem makes her nightmare complete ...
On the edge, she plunges into is adventure.

When photojournalist Joanna Ellis decides to go on a vacation with her friends, falling toward jagged rocks along the Maine shoreline was not part of the plan—and neither was tumbling from the present right into the past.

But it ha ...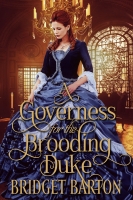 When Georgette Darrington's father dies suddenly and with serious debts, she imagines things cannot get any worse. But when her attorney tells her that the family home must be sold to pay the debts, leaving her penniless and without a home, her only choice is to become a governess. In no time at all ...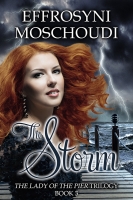 Two worlds. One haunting. One love that won't let go. In the concluding part of the trilogy the stories of Sofia and Laura finally merge into one. Now, redemption seems finally possible... BRIGHTON 1988 Sofia does her best to get over Danny, but The Lady won't leave her in peace. The spirit guides h ...
Desperate to rescue their kidnapped daughter, Lilyan and Nicholas Xanthakos trek two hundred miles through South Carolina mountains and backcountry wilderness, fighting outlaws, hunger, sleeplessness, and despair. When the trail grows cold, the couple battles guilt and personal shame; Lilyan for let ...

It's 1942 in German Occupied Greece during World War II, two women, one Greek, the other German must work together to help Jews escape. They have to put aside their mutual antipathy to accomplish their clandestine operation. They know that one wrong move will put an end to their lives. Fourteen year ...
AUTHOR'S NOTE: This is a serial! The books may have cliffhangers and hooks to make you want to continue to the next book. Do not begin if you don't want to become addicted to the series! Southern Legacy will consist of four books--Belle of Charleston, Shadows of Magnolia, Born to Be Brothers and The ...
https://www.amazon.com/Second-Chance-Marquess-Book-ebook/dp/B01N80K1I3/ref=sr_1_1?ie=UTF8&qid=1489807448&sr=8-1&keywords=s ...
As WWII ration cards and battle scars become commonplace across America, it seems to Evelyn that even love is rationed out. When she finds a message from her late husband tucked inside a music box, Jim's words have the power to change her life: Don't die with me.

Words written out o ...
Phineas Collins, Duke of Exeter, left London for India to escape financial ruin caused by his irresponsible father. After having restored the family's fortune, he returns five years later seeking a wife at the marriage mart to produce an heir and to live in Collinswood, his country estate. He prefer ...
It's going to take a Beast to tame this Beauty The Enigma Earl. The Lord Phantom. That's what the gossip pages call Lord Greenwich, a mysterious nobleman who doesn't show his face in London Society. With a reputation like that, it's no wonder that Lydia Montgomery is horrified to be dragged from bed ...

At long last, readers' wishes are granted! Sense & Sensuality: Caroline's After Dark Georgian Romance is here! Everyone's favorite, ever-practical Caroline, Countess of Eskmaine returns in full force in this After Dark novel. A challenge from her sister-in-law Allegra, Duchess of Gravesmere, puts ...
Lady Serena Chamberlain loves horses and racing almost as much as she hates Elliott Beckett. The two families' have been in a feud all her life though she has never thought to question why. It just is. More than anything she wants to win The Wakefield Chase. Only her best horse is nervous on the tra ...
The Xanthakos family's sea voyage from South Carolina to the North Carolina Outer Banks turns ugly after they pressure their ship's captain to rescue a pregnant woman thrown overboard from a slave ship. When the slave contracts smallpox, the captain maroons her, Lilyan and Nicholas and t ...

Will passion revive her long-suffering heart or will she be doomed to a loveless arranged marriage? This is the After Dark, steamy, sexy version of Letitia's story. If you want the Traditional, no sex version, please see "An Honest Deception: Letitia's Traditional Regency Romance." After the d ...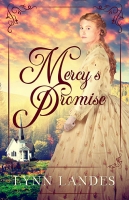 Glenn Ward needs a miracle. His wife is dying and leaving behind twin newborn sons. He returns from the war a changed man. Guilt stains his soul, and anger is growing in his heart. Anika Coltrane needs a miracle of her own. After burying her husband and newborn daughter on the same day, she is in a ...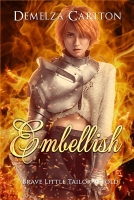 A maiden dying for adventure. A prince on a perilous quest. Monsters that must be slain. Once upon a time… After losing a battle with a dragon, George is desperate to salvage his reputation. Only he can't do it alone – he needs an assistant. Royal tailor Melitta longs for adventure, so when ...
Surrounded by Rumor…Betrothed to a Rake… Caught between two brothers…How will she ever find love..? Over 300 Pages Miss Julia Bellevue has never been fond of high Society, and if possible Society is even less fond of Miss Julia Bellevue. Tales of her mother's scandalous affair have made Julia an obj ...
The nightmares began in Jinny's childhood. Years later, a handsome, young therapist, Dr. Conall McCrae, offers to take Jinny to the source of her dreams. But the doctor's methods, including past-life regression, lead Jinny on an unexpected journey from Las Vegas to the Isle of Skye, where rememberin ...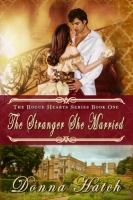 When her parents and twin brother die within weeks of each other, Alicia and her younger sister are left in the hands of an uncle who has brought them all to financial and social ruin. Desperate to save her family from debtor's prison, Alicia vows to marry the first wealthy man to propose. She meets ...
Pinkerton Agent Sadie Michelson poses as a casino singer to investigate a Texas Senator. Before she can cozy up to her quarry, she must get past his bodyguard, William Cassidy, her long-lost lover.

An outlaw seeking redemption, Cass was lured to Texas by the promise of a Ranger badge ...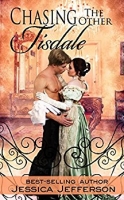 She's the other sister . . . Overshadowed by the beauty of her older sister, Lillian is better known as the other Tisdale; unremarkable and unsure how she will ever deliver on the promise of her family's name. He's a rake in need of reforming . . . Will Colton leads a frivolous existence, embracing ...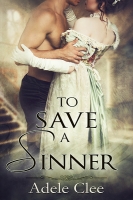 He expected to be the topic of scandalous gossip. Banished to Boston for causing the death of Lord Banbury, Lucas Dempsey vowed never to set foot on English soil again. But when his brother inherits the viscountcy and pleads for his return, the opportunity to show his contempt and loathing for the S ...

Long ago, a curse was set in stone...no human may touch a faery for if they do, the immortal must serve the human's every whim.... When three courageous women take on the challenge to find true love with three daring heroes, their reckless passion sets off consequences that threatens to destroy both ...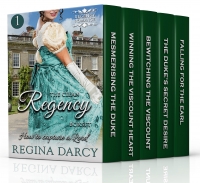 FREE ON KINDLE UNLIMITED Amazing value clean and wholesome Regency five story boxset. Jam-packed with romance, love and adventure. 1: Mesmerising the Duke Lord Douglas Montgomery, the Duke of Staffordshire, is a rogue with a string of heartbroken mistresses in his wake. That is, until he meets Miss ...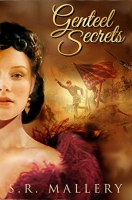 What do a well-bred Southern Belle and a Northern working class Pinkerton detective have in common? Espionage . . . and romance. At the start of the U.S. Civil War, while young men begin dying on American battlefields and slavery is headed toward its end, behind the scenes, female undercover work an ...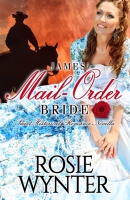 Desperate to save her impoverished family, Eliza Masse begins corresponding with a homesteader named James. After a few months, she agrees to marry him – sight unseen. Is this the worst idea she's ever had? Scared and desperate, Eliza will have to learn fast – and what she learns will take her by su ...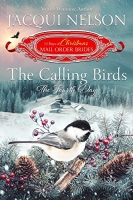 Colorado, 1876. Many years have passed since Bernadette Bellamy fled the Cariboo Gold Rush and her reputation as the sister of a French-Canadian gang of thieves. Armed with only an honest talent for sewing and a willingness to lead a solitary life on the run, she stays one step ahead of everyone see ...
Get ALL THREE REGENCY HISTORICAL ROMANCES in the Wedding Trouble 3-Book Collection! #1 Don't Tie the Knot #2 Dukes Prefer Bluestockings #3 The Earl's Christmas Consultant Don't Tie the Knot Georgiana Butterworth is startled when a handsome Scotsman breaks into her bedroom and brandishes money. Evide ...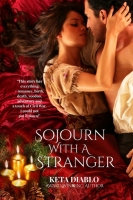 Raine Brinsley is penniless after her are parents drowned at sea. She's sent by the local minister to Stafford House to apply for a job as a servant. Despite the alarm bells going off in her head, she accepts the offer of employment. She has one goal in mind, to return to her beloved grandfather in ...
Lilyan Cameron joins patriot spies in British-occupied Charlestown, SC, to rescue her brother from a notorious prison ship. She'll lie, steal, kill, or be killed she promises Nicholas Xanthakos, a scout with Francis Marion's partisans, who leads the mission. In Nicholas' arms she discovers enduring ...
Miss Amelia Carrington finds herself in the most peculiar circumstance. She cannot remember her past. Where she came from, where she was going and how she ended up rescued by the scandalous Duke of Lenister.

She can remember her first name, her manners and her acco ...
Normandy. 1067. England has been brought to its knees by the invasion of William the Conqueror and his Norman troops. Lady Catheryn, an Anglo-Saxon noblewoman, is taken against her will to Normandy after the invasion. She arrives, a prisoner, at the castle of Lord Geffrei, a ruthless invader who hop ...