Five short romantic reads from a quartet of award winning Aussie writers: The bookbaybz: Wren, Melanie, Tanya and Mich. A lady's reputation a short sweet regency, by Wren St Claire: Lady Marianne Westcott's reputation is in ruins, but her father's solution to the problem makes her nightmare complete ...
Siberia 1919. In a Jewish settlement a young woman is about to embark upon her destiny. Her father has arranged a marriage for her and she must comply with his wishes. She has never seen her future husband and she knows nothing about him. Michal's destiny lies in the hands of fate. On the nigh ...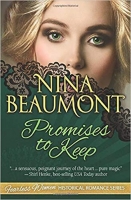 an love heal a wounded heart? Felicity Allen is the darling of audiences all over Europe, but she is deeply scarred by what she has endured. In her world, trusting a man is not an option, not even one as attractive and charming as Count Maximilian Berg. And yet, she finds his strength and tenderness ...
The Duke of Northumberland is a lonely and morose man. He tries to engross himself in the management of his coal mines, where he is famed amongst his employees for his sense of justice and fairness.

He tries to engross himself in the management of his coal mines, where he is famed amongst ...
The Xanthakos family's sea voyage from South Carolina to the North Carolina Outer Banks turns ugly after they pressure their ship's captain to rescue a pregnant woman thrown overboard from a slave ship. When the slave contracts smallpox, the captain maroons her, Lilyan and Nicholas and t ...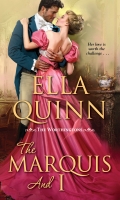 Trouble is no match for a lady of the extended Worthington family—except when it comes in the form of a most irresistible gentleman . . . Lady Charlotte Carpenter's brother-in-law has put an infamous brothel owner out of business—yet it is Charlotte who suffers the consequences. Abducted by thugs an ...
The Lady's Choice is the captivating story of Ruthie, a beautiful and shapely farm girl and her elicit and unlikely romance with Salmon, a handsome noble and the nephew of Edinburgh Castle in 1885. In addition to the spicy encounters of Scottish Historical Romance; the storyline also features an emo ...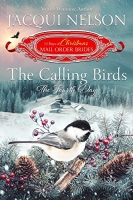 Colorado, 1876. Many years have passed since Bernadette Bellamy fled the Cariboo Gold Rush and her reputation as the sister of a French-Canadian gang of thieves. Armed with only an honest talent for sewing and a willingness to lead a solitary life on the run, she stays one step ahead of everyone see ...
The War Between the States ended 5 years ago, but she still pursues her enemy...

Rebel spy turned government rabble rouser Adella Willows receives her mission straight from a Washington senator—play havoc with the Katy Railroad & derail its bid to win the race. The senato ...
Freedom comes at a heavy cost...

Lisbetta has powers that shouldn't exist outside old stories.
She is a selkie, a seal shape-shifter, with the power to control the winds and waves.
But when she runs away from the safety of her underwater kingdom, she finds herself in a wor ...
This is the Traditional, no sex version of Letitia's story. After the death of her wastrel husband, Alfred, Lady Letitia Morgan wants nothing more than to settle into the peaceful life of a widow. Her limited finances are enough to provide Letty and her two children that simple life. However, ...
Loyalty to the Brotherhood comes before all. Including women. Formidable Viking leader Rurik knows the law. His loyalty to the Forgotten Sons is his bond, and no woman will threaten what he's built from the ground up. But the Sons are a roving band of Vikings, and Rurik is growing restless—so when N ...
Maestro's music creates mindless puppets, who commit crimes at his command. To lure the sinister jewel thief out of hiding, Pinkerton Agent Sadie Michelson poses as a wealthy widow.

Fearing for her safety, William "Cass" Cassidy, her hotheaded lover, hatches his own plot to end Maest ...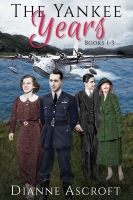 Three tales of espionage, sabotage, rebellion, dancing and romancing. Book 1: Can local girl Ruth Corey safeguard an American military secret and protect her reporter beau? Book 2: Can Ruth and Italian-American civilian contractor Frank Longo stop acts of sabotage that threaten the construction of a ...
Mrs. Valerie Carlton is the widow of a soldier who died in the Peninsular Wars. Disowned by her family for "marrying down," she survives working as a governess. When the elder son of the family makes unwelcome advances, Valerie leaves, seeking refuge with a close friend until she can find another po ...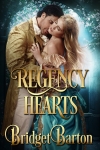 Set in 17th century England, this is a tale of jealousy, ambition and forbidden love. The Duke of Northumberland, is a lonely and morose man. He tries to engross himself in the management of his coal mines, where he is famed amongst his employees for his sense of justice and fairness. However the de ...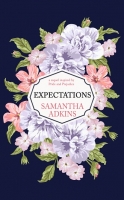 Expectations begins six months after Jane Austen's Pride and Prejudice ends. As a newly married woman, Elizabeth Darcy agrees to throw her first ball as mistress of Pemberley, a large and prosperous household. Meanwhile, her father writes a strange letter encouraging her to produce an heir for her h ...
Pinkerton Agent Sadie Michelson poses as a casino singer to investigate a Texas Senator. Before she can cozy up to her quarry, she must get past his bodyguard, William Cassidy, her long-lost lover.

An outlaw seeking redemption, Cass was lured to Texas by the promise of a Ranger badge ...
Set against the backdrop of the American South between 1928 and 1934, four vibrant voices blend to tell a tale of prejudice, fear, and ultimately…love. The Bellmonts are the epitome of Atlanta society's rich and elite. Yet, behind their picture perfect façade are hidden secrets o ...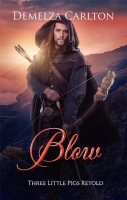 Three sisters. An absent prince who promised to protect them. And the wolf is at the door… Once upon a time… When war breaks out, Rudolf promises Portia and her sisters he will protect them. But his father falls in battle, and Rudolf is forced to return home to command his father's armies. Sh ...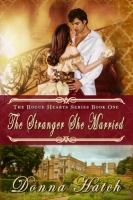 When her parents and twin brother die within weeks of each other, Alicia and her younger sister are left in the hands of an uncle who has brought them all to financial and social ruin. Desperate to save her family from debtor's prison, Alicia vows to marry the first wealthy man to propose. She meets ...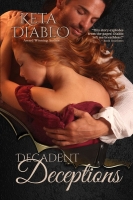 RWA Molly Contest Finalist Olivia Breedlove's father couldn't control her while he was alive, but continues to try even after his death. Thaddeus' Will stipulates that in order to inherit her portion of his estate, Olivia must marry a respectable man of means within six months of his death. There ...
Elizabeth Morrison has inherited a small fortune, but a woman in 1840 doesn't usually go it alone. With her sister Katherine missing and both parents gone to be with the Lord, she has no choice but to find her own way. Her journey takes her through an abandoned orchard, and she falls in love with de ...
A vision foretold his tribe's doom. Is the flame-haired beauty the trickster or his true love? Lucinda Glenforest's father, a general who'd fought in the Indian Wars, taught his flame-haired daughter to out-shoot even the best men the military could put up against her. When Luci's sister is seduced ...
Passionate literary geniuses - their own story... The authors of such literary classics as Jane Eyre, Wuthering Heights, and Agnes Grey, Charlotte, Emily, and Anne Brontë were extraordinary not only because they were successful female writers in Victorian England, but also because they were sisters. ...