An epic journey, which will test a young woman's will to survive and lead her into the arms of destiny (Historical Drama: Adult).
Could you ever love the unrepentant rake who won you in a wager? He didn't gamble on losing his heart when he won her at the gaming tables. Pierce, the Earl of Wainthorpe has finally thwarted his worst enemy. Except he can't revel in his victory after winning his foe's ward in a winner-takes-all wag ...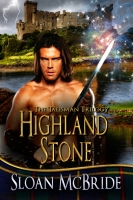 A mysterious inheritance and magical forces thrust Kara Malone through the ages to the Scottish Highlands of old. There she encounters Alaxandar McLeod, the dark stranger who inhabits her dreams. Alaxandar leads the charge to learn the truth about the violent raids against his clan. When his h ...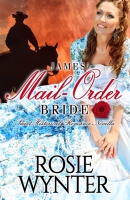 Desperate to save her impoverished family, Eliza Masse begins corresponding with a homesteader named James. After a few months, she agrees to marry him – sight unseen. Is this the worst idea she's ever had? Scared and desperate, Eliza will have to learn fast – and what she learns will take her by su ...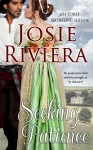 Do people prove their worth by strength, or by character?

Half-Romany, half-English lord, he lives a perilous Gypsy life … until a sweet English rose saves his life, and perhaps his soul. Widowed by a cruel husband, she's given up all hope of love. Brought together in peril, they d ...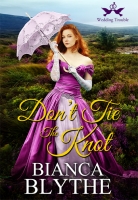 Most weddings might be joyous occasions, but Hamish's older brother Callum is marrying…a commoner. Never mind that he's engaged to an earl's daughter, and they'll lose their family's estate if he marries someone else. Hamish will just have to find a way to stop the wedding. Georgiana Butterworth is ...