Maestro's music creates mindless puppets, who commit crimes at his command. To lure the sinister jewel thief out of hiding, Pinkerton Agent Sadie Michelson poses as a wealthy widow.

Fearing for her safety, William "Cass" Cassidy, her hotheaded lover, hatches his own plot to end Maest ...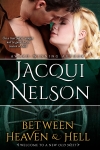 Kansas, 1850. Hannah knows one thing the moment she enters Fort Leavenworth—she's arrived in Hell. But inside is the means to a new life, a position as a scout on a wagon train bound for the Western Territories. All she has to do is convince the wagon master, Paden Callahan, she's the right person f ...
Anglo-Saxon England.

Having built a rich empire and keen to win the favour of the royal court, Hilda and Ælfgard have little time for their daughter, Catheryn.

But one man, Selwyn, is intrigued by the intelligent and high-spirited girl.

Selwyn sends Cathe ...
Wandering Home Will a justice-seeking wanderer find solace on a ranch with a stubborn widow determined to protect what is hers? Storybook Hero Can a starry-eyed dreamer's search for adventure overcome a taciturn man's belief he has nothing to offer? My Heart Knew Will falling in love with a strong-w ...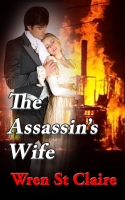 Lady Isabella fancies herself in love with wicked and handsome Lord John, but it is his conventional and boring older brother Robert, Duke of Wyndam she is expected to marry. But when John runs off with the beautiful wife of a French Assassin, John's past plunges them all into danger and Isabella di ...
Elizabeth Morrison has inherited a small fortune, but a woman in 1840 doesn't usually go it alone. With her sister Katherine missing and both parents gone to be with the Lord, she has no choice but to find her own way. Her journey takes her through an abandoned orchard, and she falls in love with de ...
It's 1950 in Sydney, Australia. A masquerade ball, a lecherous man harassing young artist Zoe Lambros and Zoe's kind hearted lover, Eva Haralambos, steps in to protect the woman she loves. Her lover Eva has a plan to defend Zoe's honor and give the notorious legendary Australian artist Fletcher ...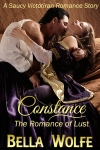 I married a notorious rake who was rumored to be incredible lover; only what I got was a cold and distant husband. Constance a first year debutant married Radolf the count of Rutland. Radolf had a dark secret he planned on keeping separate from his marriage. Pain and pleasure were not something you ...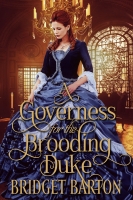 When Georgette Darrington's father dies suddenly and with serious debts, she imagines things cannot get any worse. But when her attorney tells her that the family home must be sold to pay the debts, leaving her penniless and without a home, her only choice is to become a governess. In no time at all ...
"Nick Davis first saw Daniela Simonici in the American Bar of the Athenee Palace Hotel in Bucharest in June of 1940. He couldn't take his eyes off her. The city was full of beautiful women, penniless countesses and fox-furred demi-mondaines looking to be rescued, and until that moment he had spared ...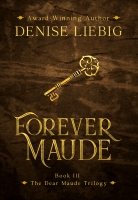 Heartbroken, carrying a bag of antique coins and the heavy burden of her aunt's untimely death, Emily leaves the world of time travel and her beloved husband, Dell, behind. It doesn't take long for her youth, beauty, and valuable coins to assist her in finding a new life in the Italian nightclub ...
Inspector Rochester - Lord Riley Rochester of Scotland Yard - untangles a web of deceit when called in to investigate the death of a prostitute in Victorian London.
Lost in the wilds of 18th century North Carolina, the young woman with amnesia knows for certain that she's ...
A USA Today Best Selling author and two-time Readers' Favorite Gold Medal winner, S. R. Mallery--as her fans say--"brings history to life." It's 1941 in New York City, a time before Pearl Harbor, when Nazi spies are everywhere in the U.S. and no one knows who's working for whom. In comes beautiful L ...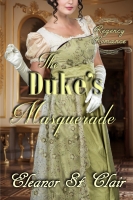 At the Duke of Frampton's annual masquerade ball, Sarah Curtis is excited by the prospect of finding romance. Her father believes that the duke will propose to Sarah's older sister, Catherine before the end of the season. The hopes of the family are threatened when Sarah fails to recognize the duke ...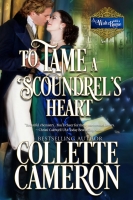 Katrina Needham had her whole life planned: Marry her beloved Major Richard Domont and live happily-ever-after ... until he's seen with another woman. Distraught, and needing a distraction, she ...
Five short romantic reads from a quartet of award winning Aussie writers: The bookbaybz: Wren, Melanie, Tanya and Mich. A lady's reputation a short sweet regency, by Wren St Claire: Lady Marianne Westcott's reputation is in ruins, but her father's solution to the problem makes her nightmare complete ...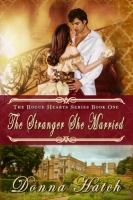 When her parents and twin brother die within weeks of each other, Alicia and her younger sister are left in the hands of an uncle who has brought them all to financial and social ruin. Desperate to save her family from debtor's prison, Alicia vows to marry the first wealthy man to propose. She meets ...
Twelve princesses. One wounded soldier. A mystery that must be solved. Once upon a time… Princess Bianca is sent with her sisters to the summer palace, a place no maiden has ever returned from. While her sisters seem perfectly happy, she has only one desire: escape. Vasco, a wounded soldier ...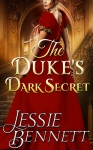 A Lady dying for love. A marriage of convenience. A selfish father. A Duke's dark secret. Will she gets to marry the man of her dreams?

A vision foretold his tribe's doom. Is the flame-haired beauty the trickster or his true love? Lucinda Glenforest's father, a general who'd fought in the Indian Wars, taught his flame-haired daughter to out-shoot even the best men the military could put up against her. When Luci's sister is seduced ...