Detrick, a German boy, was born with every quality that the Nazi's considered superior, this would ensure his future as a leader of Adolph Hitler's coveted Aryan race. But on his 7th birthday, an unexpected event changed the course of his destiny forever. As the Nazis rose to power, Detrick wa ...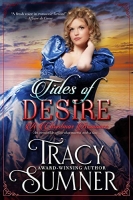 TIDES OF DESIRE, the steamy Christmas sequel to the National Reader's Choice winner, TIDES OF PASSION! An irresistible affair that started with a kiss. The feisty beauty who imagined a solitary life… Spirited physician Macy Dallas is fervently committed to medicine, but a troubled past has kept her ...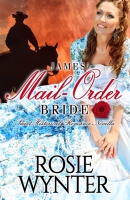 Desperate to save her impoverished family, Eliza Masse begins corresponding with a homesteader named James. After a few months, she agrees to marry him – sight unseen. Is this the worst idea she's ever had? Scared and desperate, Eliza will have to learn fast – and what she learns will take her by su ...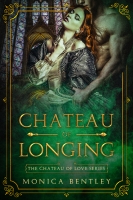 Monica Bentley makes history sexy.
France, 1356
At a time when women were merely chattel, one woman forges her own path.
M'Lady Lela, countess of Brionde, has survived the bloody sack of Chateau Brionde. Her husband did not.
Far from enjoy ...
True love doesn't exist. Forever belongs in a storybook. Empress Ursila Ufran ran away with Royal Healer Draven for love. What she found was regret and heartbreak. Draven had approached her with an agenda, her father had committed treason, and everyone in House of Ufran had been beheaded. When a mag ...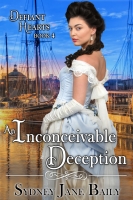 Rose Malloy has loved and lost, or has she? With her marital status a mystery, Rose slips into quiet solitude. William Woodsom is determined to coax back the lighthearted beauty who had previously dazzled Boston's elite. He captures her fragile heart until the past resurfaces, bringing intrigue and ...
After a year in Paris studying painting at l'´Ecole Nationale des Beaux-Arts, Hélene Simard returns home to Quebec City in 1939, with a secret. She has a German fiancé. She can conceal his identity, but not the baby she carries. Hans Werner, her lover, was drafted in the German army, and his dreams ...
Get ALL THREE REGENCY HISTORICAL ROMANCES in the Wedding Trouble 3-Book Collection! #1 Don't Tie the Knot #2 Dukes Prefer Bluestockings #3 The Earl's Christmas Consultant Don't Tie the Knot Georgiana Butterworth is startled when a handsome Scotsman breaks into her bedroom and brandishes money. Evide ...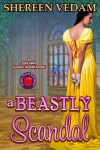 In November 1812, after a disastrous Season when Belle's unusual talent for sensing what's unseen lets her down and results in a man's death, a chance to atone for her past mistake sends her dashing to a haunted manor in the wilds of Cheshire, England, in the middle of a snowstorm. There, she meets ...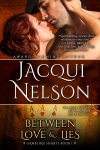 Kansas, 1877. Sadie Sullivan lost everything when a herd of longhorn cattle bound for Dodge City trampled and destroyed her farm. Now she works in Dodge—one of the most wicked and lawless towns in the West—at the Northern Star saloon. But her survival in this new world of sin and violence depends on ...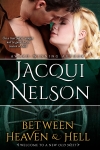 Kansas, 1850. Hannah knows one thing the moment she enters Fort Leavenworth—she's arrived in Hell. But inside is the means to a new life, a position as a scout on a wagon train bound for the Western Territories. All she has to do is convince the wagon master, Paden Callahan, she's the right person f ...
Mrs. Valerie Carlton is the widow of a soldier who died in the Peninsular Wars. Disowned by her family for "marrying down," she survives working as a governess. When the elder son of the family makes unwelcome advances, Valerie leaves, seeking refuge with a close friend until she can find another po ...
A Saved Scoundrel… Jonas Bacon Braithwaite wants to make peace with his grandfather before departing England. Once Nottinghamshire's favorite trouble-maker, he's since become an upstanding man of honor. But, the lushly curved thief hiding in his bedchamber makes him think twice about one last conque ...
The nightmares began in Jinny's childhood. Years later, a handsome, young therapist, Dr. Conall McCrae, offers to take Jinny to the source of her dreams. But the doctor's methods, including past-life regression, lead Jinny on an unexpected journey from Las Vegas to the Isle of Skye, where rememberin ...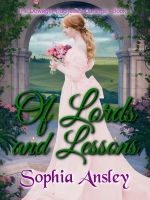 Barely seventeen, beautiful but naive Lady Catherine Gresham prepares for her entrance into London society. She's convinced that she won't meet a suitable suitor at the glamorous dances during her first season, especially when it's cut short. Despite all odds, the heart will hear its own beat. And w ...
The Xanthakos family's sea voyage from South Carolina to the North Carolina Outer Banks turns ugly after they pressure their ship's captain to rescue a pregnant woman thrown overboard from a slave ship. When the slave contracts smallpox, the captain maroons her, Lilyan and Nicholas and t ...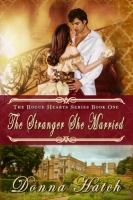 When her parents and twin brother die within weeks of each other, Alicia and her younger sister are left in the hands of an uncle who has brought them all to financial and social ruin. Desperate to save her family from debtor's prison, Alicia vows to marry the first wealthy man to propose. She meets ...
Lost in the wilds of 18th century North Carolina, the young woman with amnesia knows for certain that she's ...
The course of true love never did run smooth… Jonathan Brodie, the only son of Sir Roger and Lady Brodie, has lived in the village of Maplebridge his whole life. Penelope, the daughter of the local florist, was adopted by the Baldwins when she was just a baby. They could not be more different ...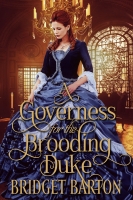 When Georgette Darrington's father dies suddenly and with serious debts, she imagines things cannot get any worse. But when her attorney tells her that the family home must be sold to pay the debts, leaving her penniless and without a home, her only choice is to become a governess. In no time at all ...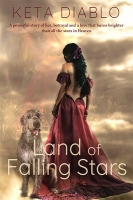 \"Land of Falling Stars lured me in immediately with its lyrical title and instantly captivated me with the haunting love story of Gavin and Sophia.\" * * * The United States is torn asunder by Civil War. Two men, linked together by their love for one woman, Sophia Whitfield, answer the call of duty ...
Pinkerton Agent Sadie Michelson poses as a casino singer to investigate a Texas Senator. Before she can cozy up to her quarry, she must get past his bodyguard, William Cassidy, her long-lost lover.

An outlaw seeking redemption, Cass was lured to Texas by the promise of a Ranger badge ...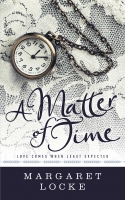 Can a man with a past and a woman from the future forge a love for all time? Nobody would blame widowed doctoral student Eliza James for giving up on Happily Ever After; at twenty-nine, she's suffered more loss than most people do in a lifetime. But Eliza's convinced her own hero is still out there, ...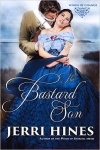 Sumner Meador walked in a world of wealth and privilege as part of Charles Town's elite, but that was years ago. Now he fights in the Southern backwoods driven by the passion he holds for the Patriot cause, shadowed ...
Disguised as a country miss, Charlotte Devon flees London, desperate to leave her tattered reputation behind. In Scotland, her estranged father's noble blood will finally make her a respectable debutante. Except she finds herself accidentally wed to a devil-may-care rogue with a sinful smil ...
Passionate literary geniuses - their own story... The authors of such literary classics as Jane Eyre, Wuthering Heights, and Agnes Grey, Charlotte, Emily, and Anne Brontë were extraordinary not only because they were successful female writers in Victorian England, but also because they were sisters. ...
Will her grandmother's secret lead to Lucy's second chance at love? When Lucy Parker's eccentric grandmother, Belladonna, dies, she leaves one last request. Lucy must return a beloved painting to a mysterious man in Italy, leading her on a journey into the past to discover long-bur ...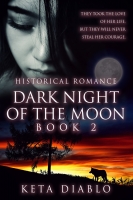 A paranormal wolf shifter, Dark Night of the Moon, is the sequel to Moon of the Sleeping Bear. Creed Gatlin flees to Arizona intent on eradicating the haunting memories of his brother's wife, Lauren. Brand Gatlin, presumed dead, resurfaces after a long absence and with his reemergence, the destinies ...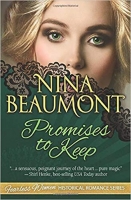 an love heal a wounded heart? Felicity Allen is the darling of audiences all over Europe, but she is deeply scarred by what she has endured. In her world, trusting a man is not an option, not even one as attractive and charming as Count Maximilian Berg. And yet, she finds his strength and tenderness ...