The complete five-book series box set! The Maya civilization has fallen, but their mythology lives on... This complete box set follows the journey of seventeen-year-old Zanya Coreandero, who not only discovers the secrets of her unknown past, but is pulled into a new and unsure future of Mayan myth, ...
Ever since a one-night stand with a curvy diner waitress, bear shifter James Harrison has been throwing himself into his work. There's a murderer running around Seattle and it's his job to catch him. The bodies are piling up, but suddenly when Penny shows up after a year of no contact, a murderer se ...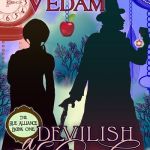 POWERFUL. IN PAIN. AND UNDER SUSPICION . . . Mired in grief, Lady Roselyn Ravenstock avoids the cloying attention of friends, servants and society's well-wishers. Until the day she bumps into a woman who reminds her of her gentle mother. Coming out of her deep-seated sorrow, Rose tentatively befrien ...
"Don't do it, Annika," he taunted. His eyes were no longer bright and charming but dark and intense, yet they still twinkled. He was tempting, but was he harmful? Aspiring rock star Annika Brisby thinks she knows where her life is going until she steps through a broken portal that leaves her strande ...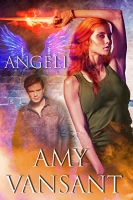 *Kindle Book Awards 2015 Finalist!* - A romantic, humorous, dark & mysterious NA adventure! Playing pirate with her Captain lover in 1720, Anne Bonny never dreamed she'd end up a Sentinel, a soldier for mankind's mysterious guardians, the Angeli. Now Anne will live 1000 years, but in return, she ...

Lila Jenner left her family to start a new life away from Ramsey Pierce. After decades of rejection, she needs the chance to discover who she is without him. Helping to rebuild relationships between tribes of Svatura is just the opportunity she needs.

Determined that the
...
Escaped gladiator Kedric wants revenge on the Hyborean rulers who bred him for blood sport and genetic experiments. Nothing will stop him from conscripting warriors into his army. But when Myia, a spiritual healer with a body made for sin, infiltrates his soul, Kedric must choose between attacking h ...
When chaos erupts in the kingdom, Havenshire falls to Krystal's worst enemy. As queen she must safeguard her precious daughters and devise a plan to rescue her beloved from Jarrack. She forms the "Havenshire Resistance" and initiates an underground black market to finance a ragtag army of Samurai, p ...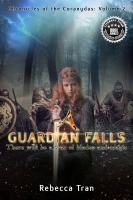 When a sinister mage murders Mara Coryanda's father, she trades her privileged existence for one devoted to vengeance by any means necessary. Soon her tireless quest leads to frustration. The mage proves to be a formidable opponent, who will stop at nothing to ensure his master plan comes to fruitio ...

Major Dante Regiment must find a way to protect Beth, as the Emperor is not the only one causing chaos in Khandarken. The Emperor has been defeated. New countries have arisen from the ashes of the old Empire. The citizens swear they will never need to fight again after that long and painful war. Bet ...
Can a human help thaw the frozen heart of this dragon? Wesley Drach has been alone for nearly a century. The dragon shifter built his hoard from scratch and is now one of the wealthiest men in the city. But what's the point of all that if you don't have anyone to share it with? That's what Wesley re ...