Saved from a life of suffering, Paloma Delacroix is determined to make the best life possible for herself, and for the four men she loves. Loving them is a challenge she never dreamed she'd be up for and one she refuses to fail. Before they can kickstart the life they all dream of, Thomas, Clay, Kei ...

Only oblivion can stop her pain. Adelaide Jenner feels nothing…she is completely numb inside. Her fated love abandoned her and joined their enemy. On that day, her sister turned off all Adelaide's emotions in order to save her from a heartbreak that could push her over the edge of sanit ...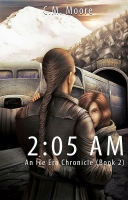 After spending all her life trying to be normal, Nova gives up. She isn't like everyone else. When a recent break-up highlights her limitations, the crushing realization drives her deeper into her work. Content in her private world and with no desire to change, she finds herself pulled into a missio ...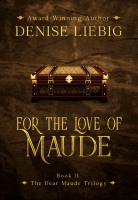 Hiding in history isn't the thrill Emily thought it would be—but neither is time travel. When her husband, Dell, was seriously injured in an accident meant to free her from her past, Emily is left to await his recovery alone.
Traversing time without the man of her dreams becomes a nightma ...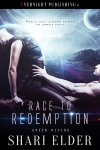 Storm racing. The highest risk sport in the Terran Alliance…and the most lucrative. Elaina Carteret holds the championship title on multiple worlds with all the celebrity, wealth and male attention that comes with it. After a horrific accident, she disappears to resurface as Lainie Carter, a ...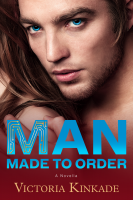 It took an artificial man to help a lonely woman find true love. Leah has devoted her life to her career only to find that success feels empty without someone to share it. When she gets an exclusive offer to buy an artificial human companion designed for intimate situations, she's intrigued. Obvious ...
1st Place Winner, Fantasy, Royal Palm Literary Award 2014.
When fear exceeds understanding, nothing is as it seems...
Alone for a millennium, since a human murdered her beloved consort, Ashra, the immortal icrathari q
...
Top psychic spy Fay Avalon saw too much on her latest mind traveling mission and is now on the run from her post-catastrophic dystopian government, searching for the truth and proof. She escapes but is shot down, landing in the arms of the enemy. In Drakker and Arlo's world, women are so rare ...