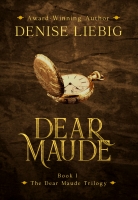 Upstate New York, 2012. Emily Stanton, a sociology major, graduates from college and is obligated to work for the mysterious company that funded her education. But a job with Evergreen Research Corporation is not what she expected. From fancy balls and operas to corsets and kid g ...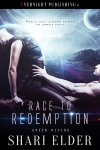 Storm racing. The highest risk sport in the Terran Alliance…and the most lucrative. Elaina Carteret holds the championship title on multiple worlds with all the celebrity, wealth and male attention that comes with it. After a horrific accident, she disappears to resurface as Lainie Carter, a ...
He's bound to his code, but she's the one he wants. Will love bring them together, or will duty tear them apart? Ardal is sworn to protect women. As the leader of the Hunters, an elite unit of alien warriors, he's bound by a strict moral code to never mate, even if he falls in love. But when their s ...
Abducted from Earth, officer Addy Dawson is caged with Max, a naked alpha gladiator who claims to be her stud. This mating pair will breed the finest warriors for the Survival Races, a deadly blood sport where the last man alive wins. To rebel against their alien captors means torture, or worse, yet ...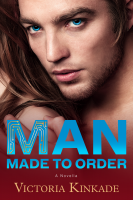 It took an artificial man to help a lonely woman find true love. Leah has devoted her life to her career only to find that success feels empty without someone to share it. When she gets an exclusive offer to buy an artificial human companion designed for intimate situations, she's intrigued. Obvious ...
"A fantasy dystopia with engaging characters in a dark and dangerous society. The Hunger Games meets A Wrinkle in Time." ~Goodreads In the Industrial District of Algea, the history taught to the children is a lie. No one remembers the rule of Princess Effailya, or what happened to her. They only rem ...
Ever since a one-night stand with a curvy diner waitress, bear shifter James Harrison has been throwing himself into his work. There's a murderer running around Seattle and it's his job to catch him. The bodies are piling up, but suddenly when Penny shows up after a year of no contact, a murderer se ...
Book 4 of the Antonello Brothers series. Sweet Scifi Romance with a kick. When Fawni Ruh, a Kin ambassador, visits the capitol planet of the empire, she meets security expert Khyff Antonello, a human. A death in her family forces Fawni to return home, but she can't bear to part with Khyff and takes ...
A single mistake has torn Jayden's life down the middle, leaving him at a crossroads... After an ancient Mayan ceremony goes horribly wrong, Jayden is left to face reality--the girl he once loved is pledged to another. At his breaking point, he steals a cab to leave behind the group of enchanted des ...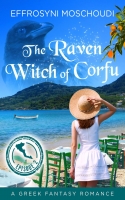 Escape to sunny Corfu but beware... Lizzie does her best to help her brother adjust, and together they set out to do the witch's bidding, in the hope that if they do as she asks she will finally let them be. The witch's ravens are forever spying on them or paying them a visit, but soon the sight of ...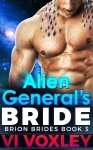 Nothing could have prepared her for the general... This is a 100 k full scifi romance novel featuring a BBW human heroine and a growly alpha male Brion warrior general. It can and should be read as a standalone and has a guaranteed HEA ending! Isolde Fenner had big dreams, but surprisingly enough, t ...
Who could have imagined this would be the future of Earth? Split into two halves of good and evil, the Holy City and the Wicked Lands, and frozen in immortal time. The people of the Saved reside in the Holy City with the angels, gifted with the task of judging the demons and those they possess, call ...
A lost heir to the dragon throne PLUS a curvy witch who meets the man of her dreams PLUS a fight to win the kingdom! Sullivan has been wandering the world alone for so long that he's almost forgotten his dragon. Expelled from his land and forced to live among the humans, he tries to blend in. But wh ...
Dragon shifter Connor O'Rourke loves his life as a firefighter, but one thing remains missing. His mate. She left him high and dry with only a note and the memory of her kiss. When several mysterious arsons are committed in Dallas, the shifter is called in to investigate and discovers Jenna working ...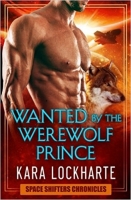 She's bold, fearless and disobedient--which always gets her in trouble. He's controlling, demanding, and superior--which always gets him what he wants. Captain Skye Daring is a space fighter pilot without equal. Rescuing a foreign werewolf prince and his sister from behind enemy lines should be a br ...