Dragons, Curses, and Time Travel... A dragon, a hapless hero, a kick-ass heroine and destiny meet in this fiery, time traveling adventure. Jaz has always felt like a fish out of water in modern America. When a chance discovery leads her to realize she is actually a dragon, she travels to a parallel ...
One man, one woman, one psychotic alien. The race is on to save humanity. Past, present, and future. Mellissa Davis is your average bookstore owner and aspiring romance author until one day an electronic bookpad slides through the mail slot of her small store. Now all she has to worry about is a sex ...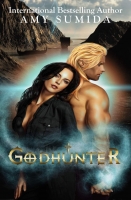 I hunt his kind, but he swears he's on my side. Thor is at my back, guiding me through the crowd, his hand pressing intimately against my spine and his breath brushing my cheek. We're here to stop a crazy Aztec god, but we can't see him. He's hiding behind magic and the men whose minds he's taken. T ...
Book 2 of the Antonello Brothers series. Sweet Scifi Romance with a kick. When Fawni Ruh, a Kin ambassador, visits the capitol planet of the empire, she meets security expert Khyff Antonello, a human. A death in her family forces Fawni to return home, but she can't bear to part with Khyff and takes ...
Not every alien is an enemy, even if he kidnaps you...
Calista is happy with her life of scientific research. She has no need for a man, she has her books, her friends, and her work. Things are fine until her ship is attacked by space pirates and crash lands on a desert planet with heat so in ...
A lost heir to the dragon throne PLUS a curvy witch who meets the man of her dreams PLUS a fight to win the kingdom! Sullivan has been wandering the world alone for so long that he's almost forgotten his dragon. Expelled from his land and forced to live among the humans, he tries to blend in. But wh ...
In the Finding Fatherhood series, these shifters become daddies in unconventional ways. Brandon Hughes is a mesmerizing combination of laid-back and dedicated. Skye Callahan has always found him intriguing, though their fling ended years ago. When a young boy under her care needs protection after wi ...
(Kit Tunstall writing as) Kit Fawkes
Can Vampire, Ronan, find and keep safe the Dragon being hunted on his patch? With the weight of the Supernatural Enforcement Bureau behind him, he hopes so. With rogues of all species on its tail, he must fight to save the beautiful beast he thought were mere myths.
Top psychic spy Fay Avalon saw too much on her latest mind traveling mission and is now on the run from her post-catastrophic dystopian government, searching for the truth and proof. She escapes but is shot down, landing in the arms of the enemy. In Drakker and Arlo's world, women are so rare ...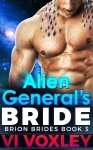 Nothing could have prepared her for the general... This is a 100 k full scifi romance novel featuring a BBW human heroine and a growly alpha male Brion warrior general. It can and should be read as a standalone and has a guaranteed HEA ending! Isolde Fenner had big dreams, but surprisingly enough, t ...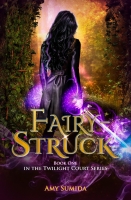 I keep the world safe from Fairies but now one of them is protecting me. The Sluagh has come for me and nothing stops them. The monsters of Fairy chitter and cackle and screech all around us while Tiernan holds me tightly, hiding us within his magic. Under the cover of some roots, his body laid over ...
Ever since a one-night stand with a curvy diner waitress, bear shifter James Harrison has been throwing himself into his work. There's a murderer running around Seattle and it's his job to catch him. The bodies are piling up, but suddenly when Penny shows up after a year of no contact, a murderer se ...

Lila Jenner left her family to start a new life away from Ramsey Pierce. After decades of rejection, she needs the chance to discover who she is without him. Helping to rebuild relationships between tribes of Svatura is just the opportunity she needs.

Determined that the
...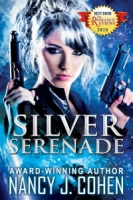 Starship pilot Jace Vernon is forced to flee his home world after being framed for murder. He seeks justice, but a lovely S.I.N. agent gets in his way. Not only does she distract him with her silvery hair and violet eyes, but she counters his every move in the quest to clear his name. As he attempts ...

USA TODAY Bestseller! 17 Brand-New, Exclusive, Stand-Alone Paranormal Romances. Never before released! Something bewitching hides in the night. Seductive vampires, sexy-as-hell shifters, dominating dragons, and possessive spirits will take your breath away. After one taste of their delicious darknes ...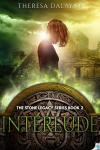 Tara may have spent years in an asylum, but that doesn't make her crazy-just fearless. Dropped in Moscow with a the group of enchanted Mayan descendants, seventeen-year-old Tara Weeble is forced to wait on the sideline while her best friend--the Stone Guardian-- battles to reclaim a friend's soul tr ...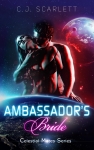 In a dystopian future where humans have foolishly squandered Earth's natural resources, the few remaining people are becoming desperate. Crowded in huge underground cities, they've finally come to the end of the line and they must decide whether or not they will trade the only valuable r ...
Dragon shifter Connor O'Rourke loves his life as a firefighter, but one thing remains missing. His mate. She left him high and dry with only a note and the memory of her kiss. When several mysterious arsons are committed in Dallas, the shifter is called in to investigate and discovers Jenna working ...

Only oblivion can stop her pain. Adelaide Jenner feels nothing…she is completely numb inside. Her fated love abandoned her and joined their enemy. On that day, her sister turned off all Adelaide's emotions in order to save her from a heartbreak that could push her over the edge of sanit ...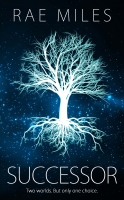 For seventeen-year-old Evan, graduation means the freedom to leave behind her small-town life and find where she belongs. She never expected it to be in a different world. Across time and space, deep in a mysterious jungle, Evan discovers the hidden heritage of her mother's people and her own legacy ...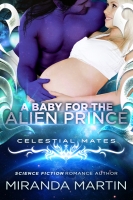 Take a Human female as a mate on the off chance of saving his race? Absurd. At least that's what Prince Elorshin Do'ana thinks. It's true, the Alvan race is dying. There have been no new births in years and if they don't do something, their entire race is doomed. However, Elorshin doesn't want to bi ...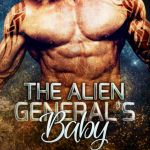 Tempted by an alien warrior... Jillian Landay has clawed her way up from humble beginnings to a successful career as an interior designer. She's no queen of an alien planet like her younger sister, Megan, but she did have a handsome, wealthy husband -- until it all went down the drain over a yea ...
A single mistake has torn Jayden's life down the middle, leaving him at a crossroads... After an ancient Mayan ceremony goes horribly wrong, Jayden is left to face reality--the girl he once loved is pledged to another. At his breaking point, he steals a cab to leave behind the group of enchanted des ...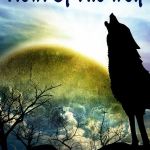 "The concept behind 'Howl Of The Wolf' is absolutely fascinating. Telepathic wolves have been the dominant sentient life-form on the distant plant of Drako for untold years, and each member of the pack carries within them the voices of their ancestors; many lifetimes of soul and memory on which they ...
When fairy tales turn into nightmares… Ellie Aubrey has spent most of her unnaturally long life hiding her extraordinary abilities from the world. On the run from the shapeshifting wolves who murdered her family, she risks discovery in order to secretly watch over another group of similarly g ...
Selene sacrificed everything when she took her brother's place as ruler of the Vyusher—including her secret love for one-time adversary Griffin Aubrey. When nightmares that are just a little too real start, Selene fears she's turned into a cold-blooded killer…the monster Gri ...
The sequel to Into Dust: The Thunderbird Chronicles Book 1 Until she learns to control her formidable new abilities, teenager Janey Santiago is in danger. As she discovers a long-hidden family secret and unravels her boyfriend Augusto's disturbing past, she begins to suspect a horrible truth---that ...

Major Dante Regiment must find a way to protect Beth, as the Emperor is not the only one causing chaos in Khandarken. The Emperor has been defeated. New countries have arisen from the ashes of the old Empire. The citizens swear they will never need to fight again after that long and painful war. Bet ...
Lily Carwyn's First Kiss Romances will make you feel like you're falling in love again for the first time! Banleo and Kai-Lynn, a human boy and a beautiful snow spirit girl, meet beside a bubbling brook on the last day of winter. Theirs is a timeless tale of love and destiny.
When Sara Donovan joins Project Enterprise she finds out that what doesn't kill her makes her stronger… An Air Force pilot – the best of the best to be assigned to this mission – Sara isn't afraid to travel far beyond the Milky Way on an assignment that takes her into a galaxy torn apart by a lon ...
He must choose - her life - or his freedom. Tam is a warrior of Tribe Argentus. Brutal. Hard. Uncompromising. Resigned to a lifetime alone. Until he finds a woman frozen in space, suffering from a deadly disease. There's only one way to save her – to Bond her to him for life with his mind, his body, ...
A collection of six folklore retellings that will twist your mind and claim your heart. SHIMMER: A heartbroken boy rescues a mermaid... but is it too late to save her? BETWEEN is about a girl, a genie, and a ton of bad decisions. SUNSET MOON: Eloise doesn't believe in Native American magic--until th ...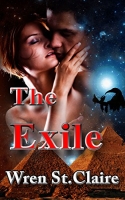 Even gods fall in love. Except Djet, a 4000 year powerful shape changing sorcerer, who manages to so enrage his sister Hathor, the goddess of love, with his ignorance of matters of the heart, she strips him of his powers and locks him in a tomb. Audrey Delany is a student at the American University ...
When chaos erupts in the kingdom, Havenshire falls to Krystal's worst enemy. As queen she must safeguard her precious daughters and devise a plan to rescue her beloved from Jarrack. She forms the "Havenshire Resistance" and initiates an underground black market to finance a ragtag army of Samurai, p ...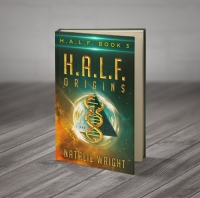 A deadly alien virus spawns an epidemic. Predators attack Europe. And a clandestine organization conspires to profit from chaos and forge a New World Order. In this heart-pounding finale of the award-winning H.A.L.F. series, Tex, Erika and the rest are in a race against time. They fought for their l ...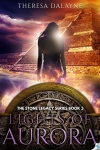 After living her entire life in an orphan asylum, Zanya fears she may actually be losing her mind... Following the discovery of her ancient Maya bloodlines, eighteen-year-old Zanya Coreandero is faced with a daunting responsibility. She must protect the relic stone while Sarian, the underworld gener ...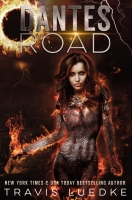 A love triangle in hell. Gods and demons at war. Hot dark fantasy and reverse harem romance. The portal to hell lies open, and the Vatican is ground zero for an unholy alien invasion. Ashley Rowan, the only woman capable of activating the portal key, is trapped in Tartarus, a cesspit heaving ...
When you've spent all your life in the same quiet village, what is there to fear? As Clarabelle Weaver passes her seventeenth year, she still lives under the protection and shadow of the Great Lord's fortress. The lord's men patrol the land and keep the villagers safe, but no one has seen or heard m ...