When an Institute battleship threatens to destroy the planet, Donovan must wage war without modern weaponry. Before the Zebulon crew escaped from Institute-controlled space twenty years ago, Dr. Alexander deleted crucial records about Transfer from Institute files and hoped they could vanish before ...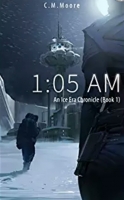 In a dystopian future, an assassin must choose to fulfill a final contract or keep the love of her life alive... Yearning for a normal life, assassin Karmen-Marie has had enough. Enough of surviving contracted hits, and enough of the post-apocalyptic world. Forced to take one last job, Karma sets ou ...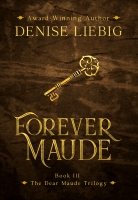 Heartbroken, carrying a bag of antique coins and the heavy burden of her aunt's untimely death, Emily leaves the world of time travel and her beloved husband, Dell, behind. It doesn't take long for her youth, beauty, and valuable coins to assist her in finding a new life in the Italian nightclub ...
Who could have imagined this would be the future of Earth? Split into two halves of good and evil, the Holy City and the Wicked Lands, and frozen in immortal time. The people of the Saved reside in the Holy City with the angels, gifted with the task of judging the demons and those they possess, call ...

Rod "Ram" Ramaldi is a pro football quarterback newly arrived in the Twin Cities to begin the next phase of his career. Acadia King is a young widow out for the evening at a hotel cocktail bar. With nothing to lose, she's about to hook up for the first time in years with Rod, a perfect stranger--a p ...
San Francisco hasn't been the same since the Great Shake of '08. On the ruins of Fisherman's Wharf, a ramshackle city rises like a mushroom, a strange dichotomy of safety and corruption. In this forbidden city, a monster prowls the corridors and alleys, seeking the nanite-enhanced flesh and blood of ...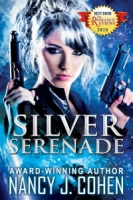 Starship pilot Jace Vernon is forced to flee his home world after being framed for murder. He seeks justice, but a lovely S.I.N. agent gets in his way. Not only does she distract him with her silvery hair and violet eyes, but she counters his every move in the quest to clear his name. As he attempts ...

DREADFUL LIES. UNEXPECTED LOVE. IMPOSSIBLE TRUTH. It only took one heartbeat to change my life--one chilling phone call in the middle of the night. And then, as if my life didn't already suck, my dad sends my brother and me to some idyllic island for the summer to live with a grandma we ...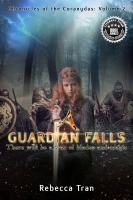 When a sinister mage murders Mara Coryanda's father, she trades her privileged existence for one devoted to vengeance by any means necessary. Soon her tireless quest leads to frustration. The mage proves to be a formidable opponent, who will stop at nothing to ensure his master plan comes to fruitio ...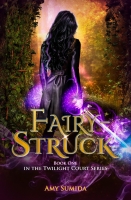 I keep the world safe from Fairies but now one of them is protecting me. The Sluagh has come for me and nothing stops them. The monsters of Fairy chitter and cackle and screech all around us while Tiernan holds me tightly, hiding us within his magic. Under the cover of some roots, his body laid over ...
Can a human help thaw the frozen heart of this dragon? Wesley Drach has been alone for nearly a century. The dragon shifter built his hoard from scratch and is now one of the wealthiest men in the city. But what's the point of all that if you don't have anyone to share it with? That's what Wesley re ...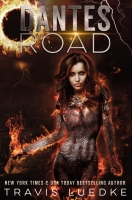 A love triangle in hell. Gods and demons at war. Hot dark fantasy and reverse harem romance. The portal to hell lies open, and the Vatican is ground zero for an unholy alien invasion. Ashley Rowan, the only woman capable of activating the portal key, is trapped in Tartarus, a cesspit heaving ...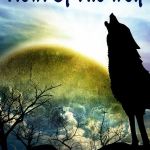 "The concept behind 'Howl Of The Wolf' is absolutely fascinating. Telepathic wolves have been the dominant sentient life-form on the distant plant of Drako for untold years, and each member of the pack carries within them the voices of their ancestors; many lifetimes of soul and memory on which they ...
They hunted her mother. They took her father. Now they are after her.
"The new favorite series for YA readers!" —San Francisco Book Review
#1 New Release Teen & Young Adu ...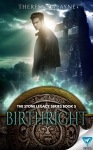 Born as a damned soul, Arwan has fought his entire life to embrace the path of virtue--even when his inner beast makes it impossible to forget... Through the will of the heaven deities, Arwan has been chosen to bond with Zanya, the Stone Guardian, in the most sacred of Mayan rituals. But there are s ...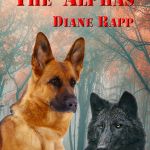 The story takes place in modern day on the planet Earth and is a mix of Mystery and Science Fiction. Has your dog ever stared into your eyes, trying to send you a message you can't quite understand? Learn what happens when you finally "get" that message. What starts off as a perfect day for Carra ...

Only oblivion can stop her pain. Adelaide Jenner feels nothing…she is completely numb inside. Her fated love abandoned her and joined their enemy. On that day, her sister turned off all Adelaide's emotions in order to save her from a heartbreak that could push her over the edge of sanit ...
Selene sacrificed everything when she took her brother's place as ruler of the Vyusher—including her secret love for one-time adversary Griffin Aubrey. When nightmares that are just a little too real start, Selene fears she's turned into a cold-blooded killer…the monster Gri ...
Government assassin Andrea McNeilly's job normally requires keeping her mouth shut and not asking questions. Not anymore. Despite her sass and unique skills as a Shifter, she's out of luck. After a botched hit on a Vampire's human servant, Andy's on the run. Right in her way is an over-sized Werewol ...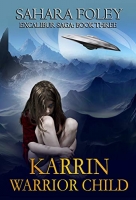 Karrin's family has silver power.

Fear of that power killed her parents and left her a 6-year-old orphan.

Found washed up on a beach with no memory and only a name engraved on a bracelet, Karrin is turned over to 'the Home.' A dark and terrible place for unwanted children. F ...

Lila Jenner left her family to start a new life away from Ramsey Pierce. After decades of rejection, she needs the chance to discover who she is without him. Helping to rebuild relationships between tribes of Svatura is just the opportunity she needs.

Determined that the
...
The last words of a dying teenage car thief set off a race across Europe to find an SUV that may be harboring a terrible secret. If the device that could be hiding in the truck, fell into the hands of t ...
Saved from a life of suffering, Paloma Delacroix is determined to make the best life possible for herself, and for the four men she loves. Loving them is a challenge she never dreamed she'd be up for and one she refuses to fail. Before they can kickstart the life they all dream of, Thomas, Clay, Kei ...
From NY Times and USA Today Bestselling Author Josie Litton
"The Hunger Games meets Fifty Shades of Grey"--Goodreads
A beautiful young woman awakens in the garden of a secluded estate w ...
Book 3 of the Antonello Brother series. Sweet Scifi Romance with a kick. The only warning this book needs is to beware your heart isn't stolen by the hero. --- Hired to steal back a prototype taken by the imperial armada, professional thief Senth retrieves it, but his brother is kidnapped to force S ...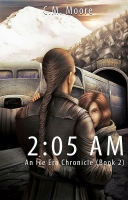 After spending all her life trying to be normal, Nova gives up. She isn't like everyone else. When a recent break-up highlights her limitations, the crushing realization drives her deeper into her work. Content in her private world and with no desire to change, she finds herself pulled into a missio ...
Escaped gladiator Kedric wants revenge on the Hyborean rulers who bred him for blood sport and genetic experiments. Nothing will stop him from conscripting warriors into his army. But when Myia, a spiritual healer with a body made for sin, infiltrates his soul, Kedric must choose between attacking h ...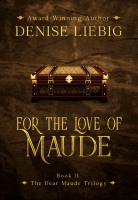 Hiding in history isn't the thrill Emily thought it would be—but neither is time travel. When her husband, Dell, was seriously injured in an accident meant to free her from her past, Emily is left to await his recovery alone.
Traversing time without the man of her dreams becomes a nightma ...