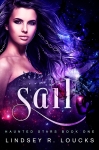 Nineteen-year-old Absidy Jones is a ghost magnet, a sensitive person spirits flock to when they can't cross over. After her brutal past escaping the hordes of ghosts vying for her attention, she spends her reclusive existence melting down iron into bite-sized pieces. Whether alloy or wrought, ...
When the immortal Pietas is marooned on a barren world with no food and few survival tools, he knows it could be worse. He could be alone. But that's the problem. He's not. Half a million of his people sleep in cryostasis, trapped inside their pods and it's up to Pietas to free them. He can't releas ...
A single mistake has torn Jayden's life down the middle, leaving him at a crossroads... After an ancient Mayan ceremony goes horribly wrong, Jayden is left to face reality--the girl he once loved is pledged to another. At his breaking point, he steals a cab to leave behind the group of enchanted des ...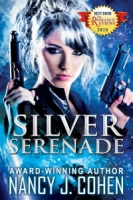 Starship pilot Jace Vernon is forced to flee his home world after being framed for murder. He seeks justice, but a lovely S.I.N. agent gets in his way. Not only does she distract him with her silvery hair and violet eyes, but she counters his every move in the quest to clear his name. As he attempts ...

Only oblivion can stop her pain. Adelaide Jenner feels nothing…she is completely numb inside. Her fated love abandoned her and joined their enemy. On that day, her sister turned off all Adelaide's emotions in order to save her from a heartbreak that could push her over the edge of sanit ...
Ever since a one-night stand with a curvy diner waitress, bear shifter James Harrison has been throwing himself into his work. There's a murderer running around Seattle and it's his job to catch him. The bodies are piling up, but suddenly when Penny shows up after a year of no contact, a murderer se ...