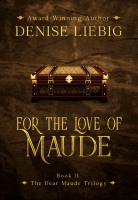 Hiding in history isn't the thrill Emily thought it would be—but neither is time travel. When her husband, Dell, was seriously injured in an accident meant to free her from her past, Emily is left to await his recovery alone.
Traversing time without the man of her dreams becomes a nightma ...
From NY Times and USA Today Bestselling Author Josie Litton
"The Hunger Games meets Fifty Shades of Grey"--Goodreads
A beautiful young woman awakens in the garden of a secluded estate w ...
Resuming Eden is a sweet futuristic romance with multicultural main characters in their early 30s. It's an opposites-attract second-chance love story in a near-future earth—similar to a post-EMP world. 4.3 stars on Amazon (as of 12/16/2019)
The invasion is over, billions o ...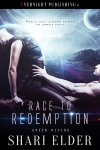 Storm racing. The highest risk sport in the Terran Alliance…and the most lucrative. Elaina Carteret holds the championship title on multiple worlds with all the celebrity, wealth and male attention that comes with it. After a horrific accident, she disappears to resurface as Lainie Carter, a ...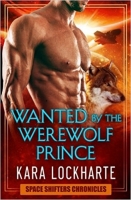 She's bold, fearless and disobedient--which always gets her in trouble. He's controlling, demanding, and superior--which always gets him what he wants. Captain Skye Daring is a space fighter pilot without equal. Rescuing a foreign werewolf prince and his sister from behind enemy lines should be a br ...
It wasn't meant to be like this. Dylan's life in the spellster tower has everything he should want: magical knowledge, safety from the King's Hounds and frequent clandestine affairs with women. All at the cost of his freedom. So when the chance to leave the tower—even as a leashed weapon for the Kin ...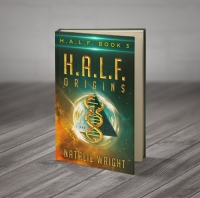 A deadly alien virus spawns an epidemic. Predators attack Europe. And a clandestine organization conspires to profit from chaos and forge a New World Order. In this heart-pounding finale of the award-winning H.A.L.F. series, Tex, Erika and the rest are in a race against time. They fought for their l ...
Top psychic spy Fay Avalon saw too much on her latest mind traveling mission and is now on the run from her post-catastrophic dystopian government, searching for the truth and proof. She escapes but is shot down, landing in the arms of the enemy. In Drakker and Arlo's world, women are so rare ...