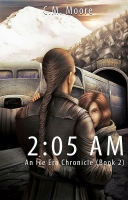 After spending all her life trying to be normal, Nova gives up. She isn't like everyone else. When a recent break-up highlights her limitations, the crushing realization drives her deeper into her work. Content in her private world and with no desire to change, she finds herself pulled into a missio ...
Top psychic spy Fay Avalon saw too much on her latest mind traveling mission and is now on the run from her post-catastrophic dystopian government, searching for the truth and proof. She escapes but is shot down, landing in the arms of the enemy. In Drakker and Arlo's world, women are so rare ...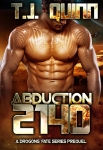 The Slythonians are an alien race well know for capturing the best female breeders in the galaxy.

Extinction is a cruel and very real possibility, As the Zuvrakian alien warrior race is running out of time. Lord Asgar and his crew have searched the galaxies far and wide l ...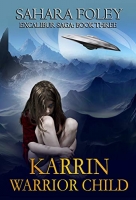 Karrin's family has silver power.

Fear of that power killed her parents and left her a 6-year-old orphan.

Found washed up on a beach with no memory and only a name engraved on a bracelet, Karrin is turned over to 'the Home.' A dark and terrible place for unwanted children. F ...
When chaos erupts in the kingdom, Havenshire falls to Krystal's worst enemy. As queen she must safeguard her precious daughters and devise a plan to rescue her beloved from Jarrack. She forms the "Havenshire Resistance" and initiates an underground black market to finance a ragtag army of Samurai, p ...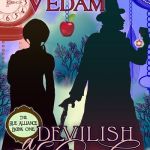 POWERFUL. IN PAIN. AND UNDER SUSPICION . . . Mired in grief, Lady Roselyn Ravenstock avoids the cloying attention of friends, servants and society's well-wishers. Until the day she bumps into a woman who reminds her of her gentle mother. Coming out of her deep-seated sorrow, Rose tentatively befrien ...
When an Institute battleship threatens to destroy the planet, Donovan must wage war without modern weaponry. Before the Zebulon crew escaped from Institute-controlled space twenty years ago, Dr. Alexander deleted crucial records about Transfer from Institute files and hoped they could vanish before ...
Selene sacrificed everything when she took her brother's place as ruler of the Vyusher—including her secret love for one-time adversary Griffin Aubrey. When nightmares that are just a little too real start, Selene fears she's turned into a cold-blooded killer…the monster Gri ...
Book 2 of the Antonello Brothers series. Sweet Scifi Romance with a kick. When Fawni Ruh, a Kin ambassador, visits the capitol planet of the empire, she meets security expert Khyff Antonello, a human. A death in her family forces Fawni to return home, but she can't bear to part with Khyff and takes ...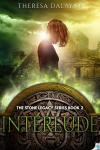 Tara may have spent years in an asylum, but that doesn't make her crazy-just fearless. Dropped in Moscow with a the group of enchanted Mayan descendants, seventeen-year-old Tara Weeble is forced to wait on the sideline while her best friend--the Stone Guardian-- battles to reclaim a friend's soul tr ...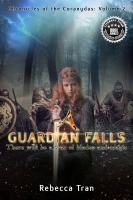 When a sinister mage murders Mara Coryanda's father, she trades her privileged existence for one devoted to vengeance by any means necessary. Soon her tireless quest leads to frustration. The mage proves to be a formidable opponent, who will stop at nothing to ensure his master plan comes to fruitio ...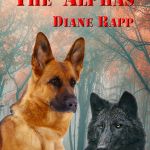 The story takes place in modern day on the planet Earth and is a mix of Mystery and Science Fiction. Has your dog ever stared into your eyes, trying to send you a message you can't quite understand? Learn what happens when you finally "get" that message. What starts off as a perfect day for Carra ...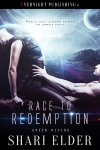 Storm racing. The highest risk sport in the Terran Alliance…and the most lucrative. Elaina Carteret holds the championship title on multiple worlds with all the celebrity, wealth and male attention that comes with it. After a horrific accident, she disappears to resurface as Lainie Carter, a ...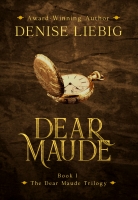 Upstate New York, 2012. Emily Stanton, a sociology major, graduates from college and is obligated to work for the mysterious company that funded her education. But a job with Evergreen Research Corporation is not what she expected. From fancy balls and operas to corsets and kid g ...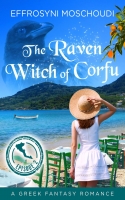 Escape to sunny Corfu but beware... Lizzie does her best to help her brother adjust, and together they set out to do the witch's bidding, in the hope that if they do as she asks she will finally let them be. The witch's ravens are forever spying on them or paying them a visit, but soon the sight of ...
When you've spent all your life in the same quiet village, what is there to fear? As Clarabelle Weaver passes her seventeenth year, she still lives under the protection and shadow of the Great Lord's fortress. The lord's men patrol the land and keep the villagers safe, but no one has seen or heard m ...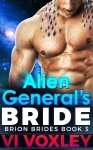 Nothing could have prepared her for the general... This is a 100 k full scifi romance novel featuring a BBW human heroine and a growly alpha male Brion warrior general. It can and should be read as a standalone and has a guaranteed HEA ending! Isolde Fenner had big dreams, but surprisingly enough, t ...
Can Vampire, Ronan, find and keep safe the Dragon being hunted on his patch? With the weight of the Supernatural Enforcement Bureau behind him, he hopes so. With rogues of all species on its tail, he must fight to save the beautiful beast he thought were mere myths.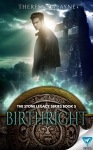 Born as a damned soul, Arwan has fought his entire life to embrace the path of virtue--even when his inner beast makes it impossible to forget... Through the will of the heaven deities, Arwan has been chosen to bond with Zanya, the Stone Guardian, in the most sacred of Mayan rituals. But there are s ...
When the immortal Pietas is marooned on a barren world with no food and few survival tools, he knows it could be worse. He could be alone. But that's the problem. He's not. Half a million of his people sleep in cryostasis, trapped in their pods and it's up to Pietas to rescue them. But before he ca ...

Rod "Ram" Ramaldi is a pro football quarterback newly arrived in the Twin Cities to begin the next phase of his career. Acadia King is a young widow out for the evening at a hotel cocktail bar. With nothing to lose, she's about to hook up for the first time in years with Rod, a perfect stranger--a p ...
When fairy tales turn into nightmares… Ellie Aubrey has spent most of her unnaturally long life hiding her extraordinary abilities from the world. On the run from the shapeshifting wolves who murdered her family, she risks discovery in order to secretly watch over another group of similarly g ...
At the Facility, I was used as a human guinea pig for the professor's bizarre whims. Now I have escaped, but I don't know how long I can last in this unforgiving wilderness. Lost and alone, I fear I will fall prey to one of the predators inhabiting this dark forest. But I never expected the predator ...
The sequel to Into Dust: The Thunderbird Chronicles Book 1 Until she learns to control her formidable new abilities, teenager Janey Santiago is in danger. As she discovers a long-hidden family secret and unravels her boyfriend Augusto's disturbing past, she begins to suspect a horrible truth---that ...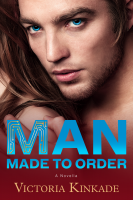 It took an artificial man to help a lonely woman find true love. Leah has devoted her life to her career only to find that success feels empty without someone to share it. When she gets an exclusive offer to buy an artificial human companion designed for intimate situations, she's intrigued. Obvious ...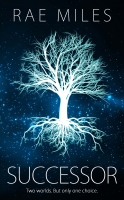 For seventeen-year-old Evan, graduation means the freedom to leave behind her small-town life and find where she belongs. She never expected it to be in a different world. Across time and space, deep in a mysterious jungle, Evan discovers the hidden heritage of her mother's people and her own legacy ...
Book 1 of the Antonello Brother series. Sweet Scifi Romance with a kick. The only warning this book needs is to beware your heart isn't stolen by the hero. --- Hired to steal back a prototype taken by the imperial armada, professional thief Senth retrieves it, but his brother is kidnapped to force S ...
He's bound to his code, but she's the one he wants. Will love bring them together, or will duty tear them apart? Ardal is sworn to protect women. As the leader of the Hunters, an elite unit of alien warriors, he's bound by a strict moral code to never mate, even if he falls in love. But when their s ...
"A fantasy dystopia with engaging characters in a dark and dangerous society. The Hunger Games meets A Wrinkle in Time." ~Goodreads In the Industrial District of Algea, the history taught to the children is a lie. No one remembers the rule of Princess Effailya, or what happened to her. They only rem ...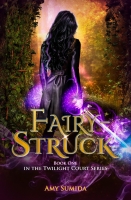 I keep the world safe from Fairies but now one of them is protecting me. The Sluagh has come for me and nothing stops them. The monsters of Fairy chitter and cackle and screech all around us while Tiernan holds me tightly, hiding us within his magic. Under the cover of some roots, his body laid over ...