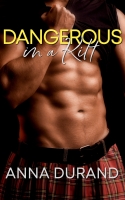 A feisty American. A hot Scot. Passion ignites.

Good-girl Erica Teague is out on bail, charged with a crime her ex-lover committed. A lifetime of sticking to the rules has left her broke, burned, and facing a trial and certain conviction, thanks to the evidence planted by her trust-funde ...

Quick Silver Ranch is no ordinary dude ranch. After Becca Dalton finds her fiancé in bed with her boss, she ends the ill-fated engagement on the spot and quits her job. She heads to Quick Silver Ranch, looking to regroup before an interview for the job of her dreams--an executive position at a five- ...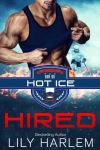 One hundred grand to babysit a hockey player on an island paradise—seriously, how bad could he be?

I'm not expected to talk to Logan "Phoenix" Taylor. I only have to hang out with him in a luxurious villa on a private beach while I study. Simple, right? The money w ...

Protector. Lover. Enemy. Sometimes in life, choices just aren't part of the plan. When fate interferes and bulldozes right over you. That's how I felt the first time I saw him. Standing in my kitchen, soaking wet, hotter than a man has the right to be, and holding a knife. Declan's cold, stone-cold. ...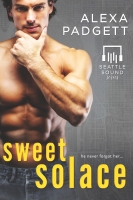 She Married the Wrong Man When Asher and Dahlia met, she was only seventeen... and engaged to someone else. Though her husband betrayed her trust, Asher shattered her heart when he vanished without saying goodbye. He Never Forgot Her Asher's whiskey-rough voice made him a star, but fame extracted it ...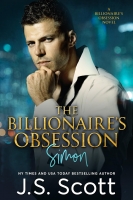 *****A NY TIMES AND USA TODAY BESTSELLER**** Down on her luck, nursing student and full-time waitress Kara Foster gets a massive blow to her already desperate financial situation that will surely find her living on the streets. Needing nothing less than a miracle to save her, Kara gets rescue f ...
Calista Brenner refuses to let go of her past. She had her entire life figured out…except, maybe that was only in her mind. Being stood up for her own wedding should be a clue. Regardless, she's determined to fix this. She just needs a plan and if there's one thing she's good at, it's planning. It d ...
Imprisoned. Enslaved. In love... Beautiful and inspirational, Talia is the most gifted Lokian visionary of her time. Her world is simple and idyllic until she is savagely ripped away from all she loves and plunged into a life of sexual slavery. Talia's new master is Isaac, all-powerful King of Co ...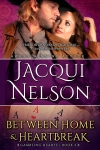 Texas Hill Country, 1879. Who is Eldorado Jane? Long-lost friend or scheming superstar?

Plain Jane Dority vanished while riding in a storm beside her childhood best friend. 18 years later, Wild West trick-riding superstar Eldorado Jane returns to claim her birthright: the Dority ho ...
"Crazy Amy" Benson has an unusual talent for hearing epitaphs as the dead pass on. The men she dates who aren't unnerved by her ability are usually scared off by Amy's brothers. When reporter Kevin McCormick shows up to do a story at the cemetery, Amy tells him his dead siste ...
*Winner of the global We Heart New Talent contest.* CLIMB ON BOARD ...When feisty Irish flight attendant Sinead Kennealy locks eyes with sexy Australian CEO Gabriel Anderson in First Class, sparks fly. But as they jet across the globe from Melbourne to London, it's clear that they're in for a turbul ...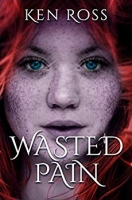 An older guy finds a homeless gal freeing to death in an alley. He takes her home, cares for her, and slowly an unusual relationship begins to flourish. But she won't tell him her name or anything about her past. Their connection gets hotter, but she keeps leaving, and he wonders if they'll ever mak ...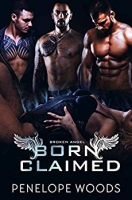 Three alphas. Three rules: Take, Tame, and Breed. The wars never ended. The soldiers scoured the city, and I promised myself I'd never be captured again. When they found me, I was helpless… and pregnant. As the new leaders watched with twisted satisfaction, they strapped me in, stripped me down to m ...