Being "soul sisters" is a way of life for Dalton, Aneelia, Charlotte and Florence. Growing up together means they've shared all of life's major highs and lows and managed to survive with a friendship so strong, that real blood sisters would be jealous of it. Dalton Frobisher ...
Nettie Croft works tirelessly making sure people like and appreciate her, but her world is thrown off balance when she meets her sexy but rude new neighbor. She's determined to get him to like her, but the more time they spend together, the more they argue. Nettie has to admit the dashing man might ...
Beth wasn't looking for commitment. She was running from a disaster of a relationship, and now she's looking for a little fun while on vacation. Matt wasn't looking for a girlfriend. But he needed one for his parent's anniversary trip. It was just a steamy vacation fling, love was never part o ...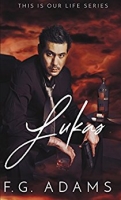 Oh, the foolish games we play. The moment I was gifted a test drive of the luscious Sage Blackwood, I knew she was mine. I was broken, half a man, until she pieced me back together. She changed my world forever with her magnetic humor and hot body. Sage is an expert of subterfuge. Her logic overrule ...
On their anniversary weekend away, will a spanking paddle help re-kindle Grace and Henry's waning libido, or will this married couple's first kinky time also be their last? MARRIAGE GAMES was previously published under the title FIRST TIME in the Not Vanilla - Spanking anthology.
Adults Only "Nestled on the shores of the Bay of Fundy in picturesque Nova Scotia, Mrs. Robinson's Bed and Breakfast is the perfect spot to relax, to be refreshed and to reflect on the adventure of life." "I usually end up getting excited when I reflect on our adventures," Jacey, Shared Accommodatio ...
Callum: I've been in love with my best friend's sister for as long as I can remember. Her green eyes and soft body drive me crazy. She's back home for only a week. And I have to have her. Even if it means I have to share her. Grayson: May the best man win, Cal said. Clearly, I'm the best man here. H ...
All Sam wants is to serve out his time as a guardian angel so that he can return as a human. But his sentence becomes more complicated when he finds himself falling in love with Angeline, his current assignment. The rules of angels specify that he may not interfere with the course of her life, which ...
Shadyia, one of the finest courtesans of The Silver Rose, is caught between the ancient conflict of Order and Chaos when a devious zealot demands she seduces Aaron, a powerful magician masquerading as a wealthy scholar. ...
Be careful what you wish for. You just might get Dmitri Veselov. Sonya Valentina is a struggling waitress who gets hired as a hostess at a strip club owned by her mysterious Middle Eastern friend. One of the regulars at the club is a cocky Russian mobster. Sonya has never gone for the bad boy type, ...
Struggling artist Ariane Arlington flees the Welsh valleys after exposing her corrupt boss. But when the sun rises she finds herself jobless and homeless in Cardiff city with barely a penny to her name.
...
The ties that bind… After surviving a living hell, Miss Amanda Wilcox craves a peaceful life. Time with her sister and quiet fireside nights are all she desires. That, and some lessons in pleasure. Too disgraced to ever marry, with no virtue left to protect, she has no qualms indulging in a liaison. ...
From casual encounter to something more?
Lucy is used to having ...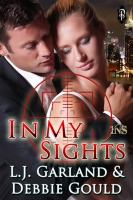 Six months ago, Siobhan Cantrell's world was changed forever by a sniper's bullet. The incident transformed her from a secure confident woman to a recluse, afraid to leave her own home. When her friends urge her to re-enter the world of the living, they suggest Madame Eve's 1Night Stand dating servi ...
L.J. Garland & Debbie Gould
Real estate agent Char Johnson is on her way to meet a client when she gets a flat tire. It's a meeting she can't afford to miss since she's just been told she may be out of a job if she doesn't beat out a co-worker in sales over the next few months. When Vincent Carter stops and helps her, she's gr ...
Monica Campbell may have a history as a wild child, but she's changed her ways. She's respectable, responsible-and, most importantly, she's sworn off bad boys. That is, until Callum Hughes roars back into her life with his sexy British accent and killer smile. Cal remembers every steamy moment he sh ...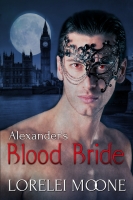 Cat has never been a social butterfly. The only reason she even agreed to go to the stupid Halloween party was because her friend and room mate Shelly wanted to attend. When she gets spooked upon almost falling into bed with the host, she's convinced it was all a big mistake. And what's ...
The world that they live in is always dark, hideous, and mute. The outside is as dangerous as the inside, because for all he knows, Ghost always found the worst things not inside a suitcase full of dead body parts, but inside the human soul. The most destrctive weapon of all times.

Bambi ...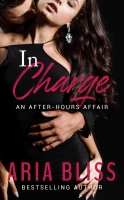 Maya was not the kind of woman he expected to see working for his father. His father didn't hire hot women. He married them, then ruined their lives. Robbie's plans to take down his father's company just got a lot more interesting. Deliberately late for his first meeting with his new boss, Robbie is ...
Top psychic spy Fay Avalon saw too much on her latest mind traveling mission and is now on the run from her post-catastrophic dystopian government, searching for the truth and proof. She escapes but is shot down, landing in the arms of the enemy. In Drakker and Arlo's world, women are so rare ...
All librarians wear cardigans, sensible shoes and glasses, right? Think again! Gina Bradshaw has kept her heart under lock and key for years. Casual relationships have been the norm until the new librarian comes to town. Now she's fighting against every instinct to keep her heart intact yet stumblin ...
"Who would have thought? The mind-numbingly hot Greek from the bar isn't just a cocky bad boy in need of a little love. He's a shipping heir wrongfully accused. By me."

With her own world facing catastrophic environmental collapse, Briella's only option is to seek refuge on the planet Roun, but the cost of her choice will be her freedom. Upon reaching her new home, she is met by Gastion, ...