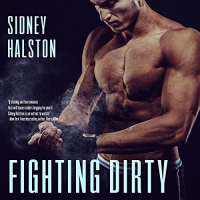 If you love the MMA romances of Vi Keeland and Kendall Ryan, Sidney Halston's Worth the Fight series will knock your socks off! In Fighting Dirty, a geek-chic cage fighter proves that appearances can be deceiving...and oh-so-tempting. With his preppy clothes and horn-rimmed glasses, Enzo Silva is th ...
Sidney Haltson Narrated by Lacy Laurel
Magic pushes them together. Reality pulls them apart. Humiliated radio show host Jessica Stirling is a survivor, yet nothing prepares her for the stage trick that delivers her across the country to a man suspiciously like the nineteenth-century folk hero idolized by Hollywood. About to lose her job, ...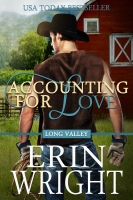 Is she the answer to his dreams…or the person who will be forced to destroy them?
He's a farmer, dammit, not a bookkeeper
When Stetson Miller inherits his father's farm in Idaho, he's too focused on crops and yields to pay attention to the financial side of th ...
Adults Only "Nestled on the shores of the Bay of Fundy in picturesque Nova Scotia, Mrs. Robinson's Bed and Breakfast is the perfect spot to relax, to be refreshed and to reflect on the adventure of life." "I usually end up getting excited when I reflect on our adventures," Jacey, Shared Accommodatio ...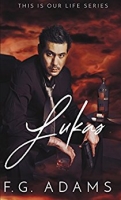 Oh, the foolish games we play. The moment I was gifted a test drive of the luscious Sage Blackwood, I knew she was mine. I was broken, half a man, until she pieced me back together. She changed my world forever with her magnetic humor and hot body. Sage is an expert of subterfuge. Her logic overrule ...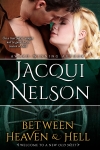 Kansas, 1850. Hannah knows one thing the moment she enters Fort Leavenworth—she's arrived in Hell. But inside is the means to a new life, a position as a scout on a wagon train bound for the Western Territories. All she has to do is convince the wagon master, Paden Callahan, she's the right person f ...
In the Finding Fatherhood series, these shifters become daddies in unconventional ways. Brandon Hughes is a mesmerizing combination of laid-back and dedicated. Skye Callahan has always found him intriguing, though their fling ended years ago. When a young boy under her care needs protection after wi ...
(Kit Tunstall writing as) Kit Fawkes
When Jennifer Summers returns to the U.S. after spending two years in Africa, she has some decisions to make. Should she resume her singing career or continue to live a secluded life out of the spotlight in the hopes that her stalker won't be able to locate her? Years ago Jake Ackerson let Jennifer ...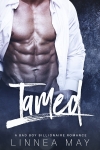 The more that stands between us, the more I want her. Love isn't something I'm capable of feeling, but if a marriage is what it takes to become my father's successor and save my family's fortune from ruin, then it'll have to be arranged. However, I have a reputation and for good reason. ...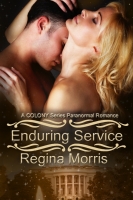 Colony Agent Sulie Metcalf, the President's private physician, has been in love with the same human man for nearly thirty years. She refuses to allow herself the joy of true love because her feelings are unrequited by her human boss, Jonathan Dixon. As Dixon's retirement looms near, and his memories ...
"I am not so sure there has ever been such a thing as happy ever after, but we could certainly try for secure mutual existence." Almost a year has passed since Dylan stumbled into Tracker's life. A lot has changed and they've carved out a new existence in another land… the countless deaths they left ...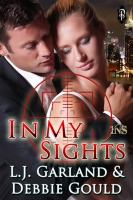 Six months ago, Siobhan Cantrell's world was changed forever by a sniper's bullet. The incident transformed her from a secure confident woman to a recluse, afraid to leave her own home. When her friends urge her to re-enter the world of the living, they suggest Madame Eve's 1Night Stand dating servi ...
L.J. Garland & Debbie Gould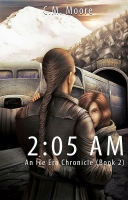 After spending all her life trying to be normal, Nova gives up. She isn't like everyone else. When a recent break-up highlights her limitations, the crushing realization drives her deeper into her work. Content in her private world and with no desire to change, she finds herself pulled into a missio ...
"Who would have thought? The mind-numbingly hot Greek from the bar isn't just a cocky bad boy in need of a little love. He's a shipping heir wrongfully accused. By me."