Some of us have to choose; family, or love?
When Mandi (Mandeep Garg) is forced to move back in with her conservative parents, she's preparing to say goodbye to all the freedoms she's enjoyed so far: no curfews, no questions, and the freedom to date or hang out with whoever she want ...
That biker boy next door is driving me crazy! Him and his motorcycle gang. Their loud engines and louder parties. Their leather jackets. Their ripped bodies. Not to mention his chiseled jaw. And Adonis smile. And the look he gives me when he sees me staring out my window... I want to feel his roarin ...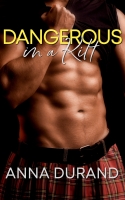 A feisty American. A hot Scot. Passion ignites.

Good-girl Erica Teague is out on bail, charged with a crime her ex-lover committed. A lifetime of sticking to the rules has left her broke, burned, and facing a trial and certain conviction, thanks to the evidence planted by her trust-funde ...
Hospital porter Aaron Miller isn't expecting a very exciting birthday. He and his doctor boyfriend, Blake Colville, are working opposite shifts, leaving Aaron to go home to an empty house and the prospect of another shift the following day. Just as he's leaving work, however, an unexpect ...

Jeanie Madison is the girl everyone in Accounting can depend on. She might be the girl-next-door but that doesn't stop her from having naughty thoughts about Steve, the hot guy from Audit who is leading her latest out of town assignment. When her boss passes her over for a promotion in favor o ...

Given a second chance at first love, will two wounded souls risk their hearts once more? A good archaeologist always finds what he's digging for… Mina Winslow buys her ancestral home with plans to restore the house to the beautiful sanctuary it once was, but she soon discovers more than ...
I entertain naked people for a living. No, not THAT kind of entertainment. I own a nudist resort. I'm not a nudist, but Val Silva is. And he's a human supernova sleeping in the room next door.

The man is tall, gorgeous, tattooed, and a shameless exhibitionist. As the Brazilian bad boy of ...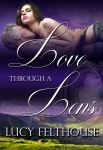 Celine Patterson is a recent graduate eager to begin her career as a camerawoman—with the fashion world and all its glitz and glamour calling to her. Things aren't that simple, however, and she's forced to take a job making a documentary in the Peak District countryside with a mid- ...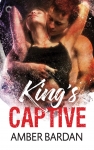 For three years, I've belonged to Julius King. Some people would think being stuck on a private island is heaven, but this is my hell. Because I'm not here as a guest. Not even close. I'm a prisoner. I'm his. Julius King. Powerful. Wealthy. Dangerous. There are parts of me he wants that I can't give ...
Gladstone is preparing for an invasion – of pups! With five little ones on the way, Ben and Evan have their hands full with first-time parents, a daring winter rescue, and disturbing information from Hezekiah's journals. If that weren't enough, a visitor arrives with a troubled past and a mating bon ...
Chance Encounters is a series of stand-alone novellas set in jolly old England, following a set of loosely connected people as they find love in unexpected places. Can love conquer all, from class differences to age gaps? Read on and find out. Book 1 – One Night Stand Lucy has always had every ...
Once in a lifetime comes the chance to know someone beyond love and desire. But can a soul reach from eternity and reunite with a forbidden and cheated love?

In 1887, during a full harvest moon, a baby is born, and two lovers die at the same moment.
Over a hundred years after her de ...
NASA Flight Surgeon Dr. Rebecca Sato has earned her dream job. Now she's ready to explore the next frontier…having a family. While responsible for the health of astronauts who fly through space in the International Space Station, her feet are firmly planted on the ground. But at thirty-six, the me ...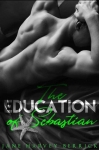 An epic story of taboo love by bestselling author Jane Harvey-Berrick
"My guilty escape...The Education of Sebastian. I read. I LOVED it. Five stars!!!!" NYT bestseller ALEATHA ROMIG
"This book made my heart RACE. It was a captivating story of forbidden love." AESTAS B ...

How scorching hot can the Caribbean ocean waters get? Find out when sexy billionaires Ty and Taylor Montgomery go on steamy island adventures. The stories in this six book box set will keep you guessing until the very end!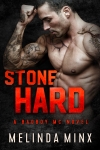 One look, and I'm stone hard. One night, and she's carrying my baby. When I'm not riding my bike, I'm riding a woman, and no one does it better than me. If they want more than a night, they can hit the road. Until I meet her. Joanna Jensson. She's everything I'm not. Innocent ...
The most tantalizing of temptations… Growing up in the small Missouri town of Heron's Landing, Grace Danvers has loved Jaime Martínez from afar for five long years. A young artist and painter, Grace feels adrift, but one thing is constant: her love for Jaime. To her, he is everyt ...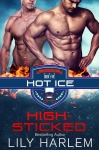 Todd's the best in the league and model-perfect. Damn shame he's not gay...or is he?


Dating Todd "Pretty" Carty is a trailblazing, headline-grabbing ride that has shocked and divided a team, a sport and a nation. While controversy rules, our feelings explode ...
From casual encounter to something more?
Lucy is used to having ...
WHAT IF YOU WENT TO A HYPNOTHERAPIST TO SEE IF YOU HAD EVER LIVED BEFORE? AND WHAT IF YOU DISCOVERED that buried deep in your memory a stranger lived long ago, in Medieval times, a teenage orphan girl being raised by nuns? It could happen, if you became curious about Reincarnation. When this young o ...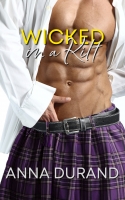 Calli Douglas has avoided romance for five years, bound by a promise she never should've made to a man she doesn't love. Now, he refuses to let her go. When she leaves her backwoods hideaway to attend her cousin's wedding, Calli has no intention of meeting a man. But fate has other plans--in the for ...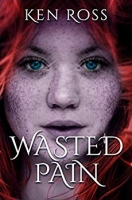 An older guy finds a homeless gal freeing to death in an alley. He takes her home, cares for her, and slowly an unusual relationship begins to flourish. But she won't tell him her name or anything about her past. Their connection gets hotter, but she keeps leaving, and he wonders if they'll ever mak ...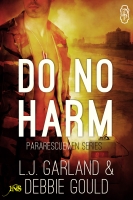 Air Force Pararescuman, Junior Lieutenant Kyle "Raven" Alvarez has seen it all. After three years as the team's medic, he's been up to his elbows patching back together the worst humanity has to offer, overseas and stateside. So, when his teammates set him up for a date through Madame Eve's 1Night S ...
L.J. Garland & Debbie Gould
Be careful what you wish for. You just might get Dmitri Veselov. Sonya Valentina is a struggling waitress who gets hired as a hostess at a strip club owned by her mysterious Middle Eastern friend. One of the regulars at the club is a cocky Russian mobster. Sonya has never gone for the bad boy type, ...
When Jennifer Summers returns to the U.S. after spending two years in Africa, she has some decisions to make. Should she resume her singing career or continue to live a secluded life out of the spotlight in the hopes that her stalker won't be able to locate her? Years ago Jake Ackerson let Jennifer ...