With shades of It's a Wonderful Life, one man must face his past to find his future this Christmas. In the last year, George's life has drastically changed. The formerly homeless veteran now has a job he likes, a family in the residents of Darling, VT, and for the first time in years, a home. But wh ...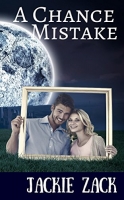 By the flip of a coin, famous novelist Kory Slate travels to Wales intent on finding rest and relaxation. His latest bestseller has left him freaked out, and he begins to suspect he's being followed. An intriguing bookstore piques his interest. He is astonished to meet Dafina Perry, the spitting ima ...
After a year away from the stress-inducing, workaholic lifestyle of being an Executive Assistant at Hart Hospitality, Emily Potter is ready to get back to work. But is returning to the same place that caused all her problems really the best choice? It's not just her worry that she'll slip back into ...
A sweet feel-good holiday romance. It's Christmas Eve, and the end of a year in which everything Dara loves was lost. Everything but her little girl and a fierce determination to survive. When a cop brings Christmas to her door, he brings another gift she never expected to get.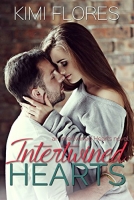 To let go, forgiveness is necessary. Even if the one that needs it is yourself. As a teacher in her hometown of Santa Barbara, California, Abby Sullivan finally feels like she has something to offer. She has a purpose, a wonderful best friend, and a supportive mother. Abby is very talented at many t ...
An outgoing girl, a quiet calm Doc and an abandoned baby – Will they find each other? Mae Winter is alone and unhappy. Her one wish is that by the turn of the century, her life would be more fulfilling, more exciting. Doc Cunningham lives in California, quite a distance from Mae. When a woman ...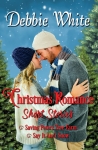 Two sweet Christmas romances that will be sure to warm your heart. Saving Peters Tree Farm - After the death of her father, Charlotte Peters makes the big decision to move back to Archer Lodge, North Carolina to help her mom and the family's failing Christmas tree farm. After a quick stop at t ...
Abraham Schuster only wants one thing for Christmas: to fall in love. Unfortunately, he's just gone through an awful breakup and is still trying to pick up the pieces of his life. Is he willing to put himself out there again? Will he be able to find a woman in time to have a merry Christmas? Or is h ...
Celia Jameson woke up having lost more than a decade of her life. Every day she struggles as she realizes that life went on without her. Angry and emotional she has to claw her way back to the land of the awake and the living as she mourns love lost and discovers the shocking truth behind her coma. ...
Alone and suddenly jobless, I found myself at a crossroads for the first time in my life. I did what any rational person would—bought a home in the small town I'd spent most of my childhood summers in. The last thing I needed was to move next door to a charming, selfless and, not to mention, handsom ...
From Book 1: Beth is in love with Jonah, a love that would seem could never be broken, but when Jonah informs her he has to leave their community because of a duty to his Englisher friend, Beth's world is thrown into turmoil
Beth Fisher is living the dream. Strong and happy in her fa ...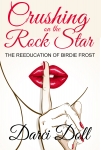 She had no idea he was going to rock her world to pieces. Birdie Frost graduated from college two years ago, top of her class. She wants to change the world for the better so she interned at a production company called Change The World Media. She listens to Beethoven and doesn't even like rock music ...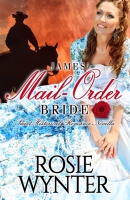 Desperate to save her impoverished family, Eliza Masse begins corresponding with a homesteader named James. After a few months, she agrees to marry him – sight unseen. Is this the worst idea she's ever had? Scared and desperate, Eliza will have to learn fast – and what she learns will take her by su ...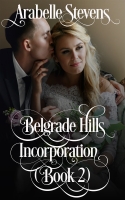 Roger and Scarlet know they have feelings for each other, they admitted as much before they each went away for college. The problem is that they can't seem to make their paths cross to pursue those feelings. Once they finally stand face-to-face, will they still feel the same? Find out in this beauti ...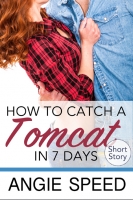 Romantic Comedy - Short Story When the stakes are your happily ever after, flirt your butt off. Beautiful and talented, Megan knows exactly what she wants out of life—her gorgeous best friend TJ. When a summer gallery job could have her packing her bags, she's forced to face the depth of her d ...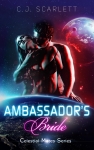 In a dystopian future where humans have foolishly squandered Earth's natural resources, the few remaining people are becoming desperate. Crowded in huge underground cities, they've finally come to the end of the line and they must decide whether or not they will trade the only valuable r ...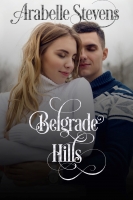 Dillon came back home to help Maxie Jamison save her family from her brother's gambling. Now he just needs to convince her to see him as more than an old friend.
Victoria Morgan shocks the world when she shows up at her father's funeral. Shocking because for the last five years, everyone believed she was dead. To escape her billionaire father's cruel manipulations; Victoria let everyone believe she was gone forever. Burdened with a broken heart a ...
Her secret? She was living a lie. Ambition, a bright future and wealthy, handsome med student Devon Radford – Conor McLowrie had it all, until his family and his friend Melissa exposed her for the fraud she was. Devastated and shamed, she returned to the small town of her birth to work out her demon ...
When Linus and Maria insisted on bringing their best friends, Devin and Fiona, to their impromptu Las Vegas wedding they never expected it to go as it did. Fiona and Devin were barely friends and suddenly they find themselves in a very compromising situation. Aiming to do the right thing they wonder ...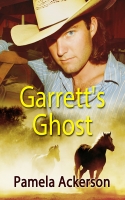 What's a time traveling Texas Ranger supposed to do? Garrett Houston is being harassed by a ghost. Trouble is brewing and her name is Margarite. She's an unrelenting force determined to get his attention. It may be too late for her, but if she could get him to listen, she may be able to save some li ...
When Dr. Sam Morgan's estranged wife dies in a tragic accident, he returns home from a months-long, overseas surgical mission to discover his disabled son, Joshua, does not remember him. Sam is convinced that he and Joshua can only overcome their heartbreaking memories by leaving their decaying smal ...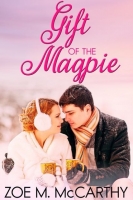 Amanda Larrowe's lack of trust sabotages her relationships. The English teacher and award-winning author of middle-grade adventure books for boys has shut off communication with friends and family to meet her January 2 book deadline. Now, in the deepest snow accumulation Richmond, Virginia has exper ...
#6 in the Dead Red Mystery series Like Janet Evanovich? Sue Grafton? You'll love this humorous mystery series! What if building a case against corruption gets you killed? On track to a successful political career, a charismatic young judge's detour into corruption will uncover the scandalous truth o ...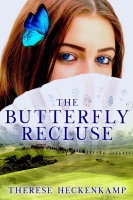 Learning to love is like learning to fly . . . Lila finds solace in her sheltered world by raising butterflies and surrounding herself with their gentle beauty. They're all she needs—until a motorcycle-riding stranger roars up her driveway, invading her safe haven, throwing her life off-kilter, and ...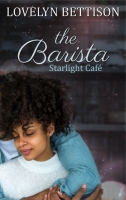 Lisa's dreams used to predict the future, but lately she doesn't dream at all. The man she thought she would marry left her for someone else, and now she is trying to rebuild her life while she works as a barista at the Starlight Cafe. A few weeks before she is to move halfway across the country to ...