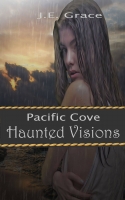 Naomi & Jason Sanders, move to Pacific Cove Ranch shortly after their wedding. Prior to her graduation from college, Naomi's younger sister is killed in a hit and run accident. Naomi is having a hard time accepting her loss, and the isolation of her new surroundings bring a new type of ter ...
#2 in the Dead Red mystery series What if your beating heart is the reason someone wants you dead? Like Janet Evanovich? Sue Grafton? You'll love this humorous mystery series! When a troubled, homeless veteran covers her vintage Cadillac with paper snowflakes, Lalla Bains decides a showdown ...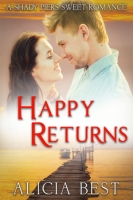 When Meredith Thomas returns home to Shady Piers for the huge birthday party her parents put on for her each year, she is frustrated with a writing career going nowhere. For her estranged and lifelong friend Logan Nole, his life has taken a very different turn. Now the single parent of a bubbly 4-ye ...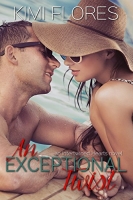 What's a girl to do when the one person she's been forewarned about is the only one that her heart desires? Leah Valdez is a sassy, intelligent, hard-working woman whose beauty shines from both inside and out. Friends and family have always come first, but it's time for her to start thinking about h ...
After a terrible car accident, Laura's memories of the life she and Steve shared since childhood are gone. They return to their home and routine, in hopes that her memories will come back on their own. Steve is determined to do whatever it takes to win back her love and get back on schedule with the ...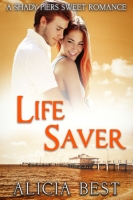 When Charlotte Olson becomes legal guardian of her young sister, it's tough to survive, even in the friendly setting of Shady Piers. Now, after a disastrous fire, she loses everything, and Charlotte must protect her sister from a much more serious threat to the life they have built together. After a ...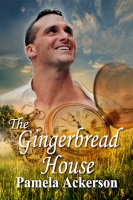 Falling in love was not on her to-do list. Left in debt after the tragic death of her husband, Tricia Adams struggled to keep a roof over her family's heads. With the help of the Grandmothers Four, she'd finally gotten everything under control.She was happy and more comfortable than she'd been in ye ...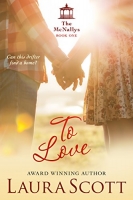 Eager for a fresh start, Jazz McNally throws herself into renovating her grandparents' mansion in time for the grand opening of the McNally Bed and Breakfast. When vandals strike, she accepts help from drifter Dalton O'Brien. Dalton is willing to lend a hand, until it's time to move on. But when dan ...
Chicago lawyer Sydney Knight and Texas bull rider Jace McGowan have nothing in common but everything to lose when they are thrust together during a weekend rodeo in rural Illinois. Neither one of them would have imagined two years ago that the deep attraction they sensed during a day-long outing wou ...
A kiss isn't just a kiss … Struggling actress Addison Duvall hustles background acting jobs at the Hollywood studios in hopes for her big break. When she's cast as the stand in for the lead actress in a blockbuster spy film, she can't believe her luck. The surprises rush in―her first test shot is wi ...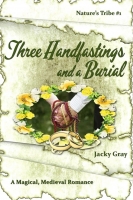 Exactly whose handfasting is this? Senna feels like naught but an inconvenience at her own wedding.
Lyran's father seems determined to take over in his pursuit of power, and Senna worries that the man she's marrying is nothing more than his father's puppet.
Written as a prequel to the He ...
An Amish orphan chasing the shadows of the past. Will they lead her to love and resolution? Sarah Holtz doesn't wish for much. All she wants to be is a great nanny for the children of the Jotters. An orphan, she has lived with the Jotters for two years now and knows what to expect from the holidays. ...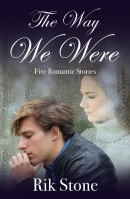 THE WAY WE WERE Happily married, Jon lives a life of bliss, but when he falls asleep while visiting an aunt in an old people's home, his whole world falls apart. ˃˃˃FIVE SHORT AND SWEET ROMANTIC STORIES Different couples, different age groups, and different takes on love. ˃˃˃ REAL ROMANCE Unexpected ...

It's been two years since Sophie was dumped at the altar, and she's scarred, but wiser. She has a career she loves, good friends, and a caring family. It should be more than enough, and she wants to vanquish the part of her that still craves something more. This year, unable to bear one ...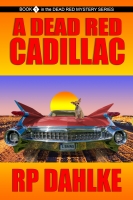 #1 in THE DEAD RED MYSTERY SERIES Like Janet Evanovich? Sue Grafton? You'll love this humorous mystery series! Deeply buried and deadly secrets resurface with a drowned Cadillac Her trophy red Caddy has been hijacked and now police ask how an elderly woman, who couldn't possibly see beyond ...

Aloha! Sweet romance, lovable angel, and a prickly little boy's Christmas wish. Christmas in Hawaii! How lucky can a girl get? Except Leilani is bringing her mother's ashes home to Waikiki and has an urgent plea of help from an aunt she's never even met. After winning two free nigh ...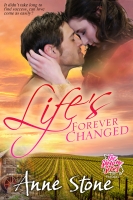 After Alejandro Alvarez's best friend dies of kidney disease while in high school, Alejandro vows to change his life. Determined to help others suffering from his friend's illness, he rejects joining his father's pediatrics practice and instead trains as a nephrologist and a transplant surgeon. Four ...
Madison: He's gorgeous, like a Greek God Adonis, at least in appearance. Young and wealthy and apparently my new CEO. He looks very trustworthy. Or not? I was expecting to join the unemployed but apparently the hot guy from the bar last night is the new saviour and CEO. I can handle this. Its very s ...
A sweet feel-good holiday romance. It's Christmas Eve, and the end of a year in which everything Dara loves was lost. Everything but her little girl and a fierce determination to survive. When a cop brings Christmas to her door, he brings another gift she never expected to get.
Vicki had always felt growing up on Maui was truly paradise in every way. Meeting Marshall her senior year made it that much more perfect. Flying to Oahu with him and losing her most valuable possession—her virginity—comes with a high price. Having just turned eighteen and now pregnant, she still do ...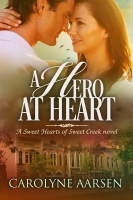 She's holding on to her late husband's memory. He won't let go of his secrets. Will an old flame light up a second chance at love? Kelsey Swain knows there's no such thing as a knight in shining armor. Her late husband had one foot out the door when a mysterious accident left Kelsey a widow. Now her ...
One busy woman. One crazy day. One wayward umbrella. One handsome stranger... and a whole lot of trouble! Harriet's happy. Isn't she? She has a husband–who barely registers she exists these days. She has a daughter– who is growing up fast and wants to date the local bad boy. She has a home–which is ...
Jonathan Greenley, a gentleman botanist, has brought back orchid cuttings from the Amazon and hopes to be the first to culture an orchid in England. Penelope, while on a quest of her own, tries to help in her aunt's new conservatory. One disaster follows another until Jonathan makes a surprisi ...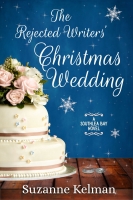 Southlea Bay's favorite sweethearts, Flora and Dan, are getting married and the members of the Rejected Writers' Book Club are excited to help. Especially the group's head honcho, Doris Newberry, who, much to Flora's frustration, wants to control every detail, attempting to strong-arm Flora into acc ...
This Novella is the first of seven in the Billionaire Royal Series. Home for the summer, Jo Finley struggles to save her family's marina, comfort her ailing father, and find a way to break up with a controlling boyfriend. She quickly becomes distracted by a newcomer to their small town. Immediate at ...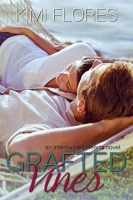 It's often said, when one door closes another opens. But what if, in the end, you're left standing alone in its threshold? At fifteen, Dani Valdez lost the most important man in her life—her father. After years of therapy, she's continued to make one bad choice after another, desperate to soothe the ...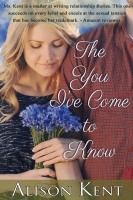 Being unexpectedly tasked with caring for his adorable ten-month-old niece is more than Detective Joel Wolfsley can handle. He's on sick leave with one leg in a cast after a drug dealer mowed him down with a car. But Joel's a sucker for his sister—all four of his sisters—and the munchkin ...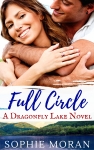 What if you had a second chance for a first romance?

After surviving a broken engagement, Cassie Ward decides going home to Dragonfly Lake for the summer is exactly the change of scenery that she needs. A relationship of any kind is the last thing on her mind. Yet, when she wakes up in b ...
With shades of It's a Wonderful Life, one man must face his past to find his future this Christmas. In the last year, George's life has drastically changed. The formerly homeless veteran now has a job he likes, a family in the residents of Darling, VT, and for the first time in years, a home. But wh ...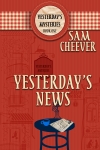 Antiques can be a dangerous business. Especially when you're dealing with a desperate politician, a sexy ex-cop, and a couple of "spirited" companions.

Anna Yesterday owns Yesterday's Antiques in small town USA. When she finds an old newspaper clipping lini ...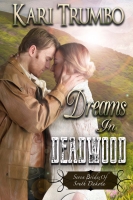 He has a vice as bad as her father. Jennie Arnsby wants nothing more than to turn around and go home. Her family is on their way to Deadwood, SD, when Aiden finds his way to their small wagon train. His teasing and banter leave her wanting to toss him out the back and in the dust. When they are sepa ...
Dance Me Home can be read as part of the Bright Lights series or as a stand alone novel. He's a lawyer trying to outrun his past. She's a ballerina who's been broken. Adrianna, a ballerina nearing the end of her career, has one last chance to become a principal dancer with a famous New York ballet c ...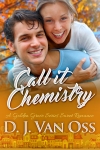 Kate Brady never thought she'd set foot in her hometown of Golden Grove again. After all, it was the scene of the biggest embarrassment of her life, back when she was "Katie Braces", the art nerd. But if she's going to make good with the bosses at her design corporation she has to take on a job with ...
Singing in the shower takes on a whole new meaning in Melissa Pearl's first Songbird Novel...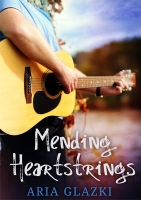 Kane's a country singer who's tangled with too many deceitful women. He's learned his lesson: girls are for flirting and fun; emotions are for his music. But after spending a night with an earnest woman unlike any he's known, he can't force her out of his mind. So he goes in search of the woman he k ...