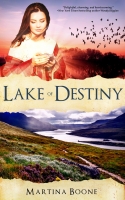 A magical novel about destiny, family, food, intrigue, healing, men in kilts, and the sometimes twisted path to love from the award-winning author of Compulsion. "Delightful, charming, and heartwarming." --NYT bestselling author Wendy Higgins

Helping her aun ...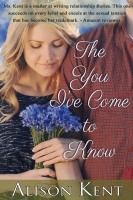 Being unexpectedly tasked with caring for his adorable ten-month-old niece is more than Detective Joel Wolfsley can handle. He's on sick leave with one leg in a cast after a drug dealer mowed him down with a car. But Joel's a sucker for his sister—all four of his sisters—and the munchkin ...
Andrea Peterson gave her heart to Lance Foster. She knew him before he was famous. She started dating him when he was waiting tables for a living. She was there for him through one failed audition after another. Then, the minute he got a taste of acting success, Lance broke her heart. After that And ...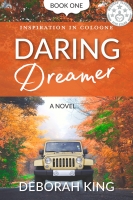 Two best friends. Two fresh starts. Will old regrets sabotage their second chance? Janna's heart is heavy with grief and broken by betrayal. But as she leaves the big city for a quaint midwestern town, the future feels less frightening with her best friend, Shelby, by her side. After landing a jo ...
A kiss isn't just a kiss … Struggling actress Addison Duvall hustles background acting jobs at the Hollywood studios in hopes for her big break. When she's cast as the stand in for the lead actress in a blockbuster spy film, she can't believe her luck. The surprises rush in―her first test shot is wi ...

She wants to go places. He's got the car. If only things were that simple. Widowed father Adrian Adams isn't looking to change his life. He just wants to keep his seven-year-old daughter Charlie safe and happy. The last thing he expects is to suddenly lose his job as a driver for the Washingto ...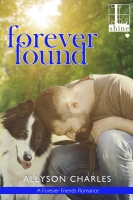 IS LOVE GOING TO THE DOGS? Head vet at the Forever Friends animal rescue shelter, Gabriel Moretti is known as the Dog Whisperer because of his gift for soothing rambunctious patients. But it's the two-legged species that has him, and his libido, working overtime. Marla Popov single-handedly saved th ...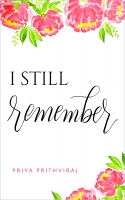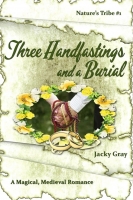 Exactly whose handfasting is this? Senna feels like naught but an inconvenience at her own wedding.
Lyran's father seems determined to take over in his pursuit of power, and Senna worries that the man she's marrying is nothing more than his father's puppet.
Written as a prequel to the He ...
He wants out of the friend zone…she doesn't believe in happily ever after. Relationships are not in Lauren Gentry's playbook. The only kind she's willing to consider are friends-with-benefits and even a red-hot and sexy hockey player like Dave Martin isn't going to change that. Right? When those cho ...


Aloha! Sweet romance, lovable angel, and a prickly little boy's Christmas wish. Christmas in Hawaii! How lucky can a girl get? Except Leilani is bringing her mother's ashes home to Waikiki and has an urgent plea of help from an aunt she's never even met. After winning two free nigh ...
Sophie Newton is determined to prove herself to her father, who insists she could never run a successful business. She opens a beachside taco stand called The Sandy Tortilla and plans to make her own way, one burrito at a time. When she loses her summer help, Sophie rushes to find somebody to help t ...
A single mother who dreams of home meets a contractor on the run from his past. Will he tear down their only chance at a shared future? If you like matchmaking daughters, heartfelt stories of mending broken homes, and fixer-upper romance, then you'll love Carolyne Aarsen's tale of second chances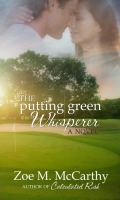 Suddenly unemployed, Allie Masterson returns home to Cary, North Carolina where she caddies for her father on the PGA Seniors Tour. There, she encounters a man who possesses an alluring gift of reading the contours of the green. Fascinated with his uncanny ability, Allie is excited to meet the Green ...
Jonathan Greenley, a gentleman botanist, has brought back orchid cuttings from the Amazon and hopes to be the first to culture an orchid in England. Penelope, while on a quest of her own, tries to help in her aunt's new conservatory. One disaster follows another until Jonathan makes a surprisi ...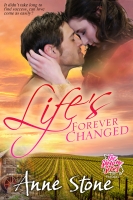 After Alejandro Alvarez's best friend dies of kidney disease while in high school, Alejandro vows to change his life. Determined to help others suffering from his friend's illness, he rejects joining his father's pediatrics practice and instead trains as a nephrologist and a transplant surgeon. Four ...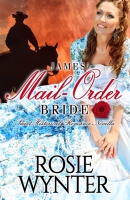 Desperate to save her impoverished family, Eliza Masse begins corresponding with a homesteader named James. After a few months, she agrees to marry him – sight unseen. Is this the worst idea she's ever had? Scared and desperate, Eliza will have to learn fast – and what she learns will take her by su ...
Millionaire in disguise . . . Type-A Honolulu financier Zack Hastings is CEO of Hastings Financial. When he's put on a forced sabbatical by his concerned father, he struggles to reform his workaholic ways. But it isn't long before he's wondering how he'll stand the boredom of so much free time. Out ...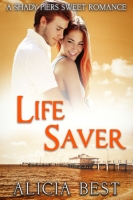 When Charlotte Olson becomes legal guardian of her young sister, it's tough to survive, even in the friendly setting of Shady Piers. Now, after a disastrous fire, she loses everything, and Charlotte must protect her sister from a much more serious threat to the life they have built together. After a ...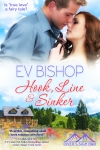 Brian Archer, lawyer and infamous playboy, returns to Greenridge after a long holiday to find his life in ashes. Literally. His condo has burned to the ground, and with it, his delusion that he's a footloose, fancy-free guy who doesn't secretly crave a home and a place to belong.

S ...
She's a journalist on a mission. He's in her heart… and in her way. Will they have to choose between justice and love? As the older sibling to two beautiful twin sisters, Nadine Laidlaw is used to being overlooked. But she refuses to let her late father's employer overlook his suspicious death. She ...
Have you ever wondered what happened to the Centaurian race? The tale begins with a blossoming friendship that turns into more than human Lanae Broma could ever imagine. Follow the story as the humans and centaurs battle over the territories and the emerging new life that compels them forward to the ...