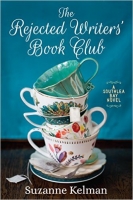 Librarian Janet Johnson is puzzled when she is invited—and practically dragged—to her first meeting of the Rejected Writers' Book Club. This quirky group of women would much rather celebrate one another's rejected manuscripts over cups of tea and slices of lemon cake than actually publish a book. Bu ...
Wandering Home Will a justice-seeking wanderer find solace on a ranch with a stubborn widow determined to protect what is hers? Storybook Hero Can a starry-eyed dreamer's search for adventure overcome a taciturn man's belief he has nothing to offer? My Heart Knew Will falling in love with a strong-w ...
With shades of It's a Wonderful Life, one man must face his past to find his future this Christmas. In the last year, George's life has drastically changed. The formerly homeless veteran now has a job he likes, a family in the residents of Darling, VT, and for the first time in years, a home. But wh ...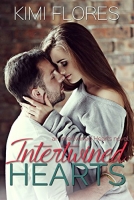 To let go, forgiveness is necessary. Even if the one that needs it is yourself. As a teacher in her hometown of Santa Barbara, California, Abby Sullivan finally feels like she has something to offer. She has a purpose, a wonderful best friend, and a supportive mother. Abby is very talented at many t ...
Strike One ... in one night, Brooke Miller loses her boyfriend, her job and possibly her reputation. She vows revenge on her old boss by bringing a defunct vineyard back to its former glory. But ex-baseball star Billy Tur ...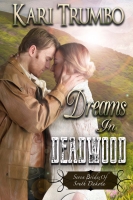 He has a vice as bad as her father. Jennie Arnsby wants nothing more than to turn around and go home. Her family is on their way to Deadwood, SD, when Aiden finds his way to their small wagon train. His teasing and banter leave her wanting to toss him out the back and in the dust. When they are sepa ...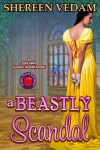 In November 1812, after a disastrous Season when Belle's unusual talent for sensing what's unseen lets her down and results in a man's death, a chance to atone for her past mistake sends her dashing to a haunted manor in the wilds of Cheshire, England, in the middle of a snowstorm. There, she meets ...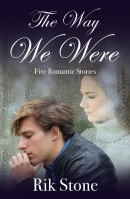 THE WAY WE WERE Happily married, Jon lives a life of bliss, but when he falls asleep while visiting an aunt in an old people's home, his whole world falls apart. ˃˃˃FIVE SHORT AND SWEET ROMANTIC STORIES Different couples, different age groups, and different takes on love. ˃˃˃ REAL ROMANCE Unexpected ...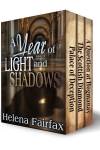 Three romantic mysteries in one romance boxed set Book One: Palace of Deception From the heat of the Mediterranean.... When the Princess of Montverrier goes missing, Lizzie Smith takes on the acting job of her life. Alone and surrounded by intrigue in the Royal Palace, she relies on her quiet bodygu ...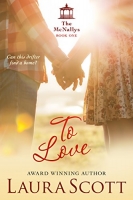 Eager for a fresh start, Jazz McNally throws herself into renovating her grandparents' mansion in time for the grand opening of the McNally Bed and Breakfast. When vandals strike, she accepts help from drifter Dalton O'Brien. Dalton is willing to lend a hand, until it's time to move on. But when dan ...
An outgoing girl, a quiet calm Doc and an abandoned baby – Will they find each other? Mae Winter is alone and unhappy. Her one wish is that by the turn of the century, her life would be more fulfilling, more exciting. Doc Cunningham lives in California, quite a distance from Mae. When a woman ...
It's his game. He makes the rules. Rule number one – only he can break the rules. Zach Lowe lives his life without relationships in business and personally. Getting involved doesn't work well when you're the Black Knight of Wall Street. Ellora Duvall, the sweet kid who crushed on him in high school, ...