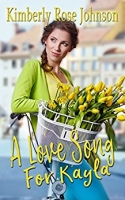 When two strangers cross paths their lives are forever altered. Kayla Russel has all but given up on finding love until a new guy to town walks into her flower shop. There is something mysterious about him that intrigues her, but when she finds out the truth everything changes. Derek Parker wants to ...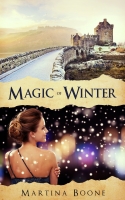 Perfect for the new year and beyond! Award-winning author Martina Boone takes us to a magical setting in the Scottish Highlands to spin a heartwarming standalone novel of love and loss, family and friendship, hope and renewal, small towns and big ambitions.

Cait Fletcher was always ...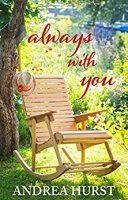 "Always With You is the bittersweet and poignant love story of a woman trapped between temptation and the ties that bind." ~Tracey Garvis Graves, New York Times bestselling author of On the Island and Covet. With Cathy's health food café thriving, a loyal circle of friends, and a heartbreaking divor ...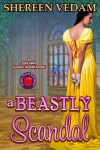 In November 1812, after a disastrous Season when Belle's unusual talent for sensing what's unseen lets her down and results in a man's death, a chance to atone for her past mistake sends her dashing to a haunted manor in the wilds of Cheshire, England, in the middle of a snowstorm. There, she meets ...
Madison: He's gorgeous, like a Greek God Adonis, at least in appearance. Young and wealthy and apparently my new CEO. He looks very trustworthy. Or not? I was expecting to join the unemployed but apparently the hot guy from the bar last night is the new saviour and CEO. I can handle this. Its very s ...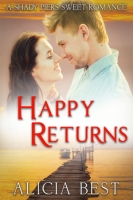 When Meredith Thomas returns home to Shady Piers for the huge birthday party her parents put on for her each year, she is frustrated with a writing career going nowhere. For her estranged and lifelong friend Logan Nole, his life has taken a very different turn. Now the single parent of a bubbly 4-ye ...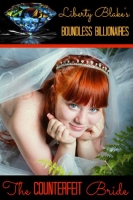 One of the 20 Most Romantic Books Ever, According to BookBub Members. Texas rancher and bar owner Cassidy Flynn is shocked to learn the bride's name in an upcoming high society wedding – Cassiopeia Dolmides. Cassidy is a woman of secrets; the deepest is the identity she was born with and thought she ...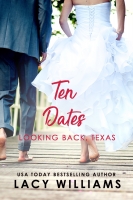 Can her online dating disasters turn into true love? Or will she lose the perfect guy in 10 Dates?

"Lacy's books are just so darn cozy and wholesome, without being cloying." WendyTheSuperLibrarian book blog

Lacy Williams is the USA Today bestselling author of the ...
I know I am a rebel. I can't help it. It's who I am. Who needs God anyway? Constantly being under the restrictive thumb of her parents, Libby Armstrong grew up wishing she had the chance to discover herself freely. She was always thought to be a troublemaker, but her hidden heart is in the right pla ...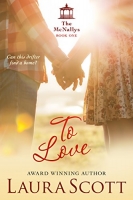 Eager for a fresh start, Jazz McNally throws herself into renovating her grandparents' mansion in time for the grand opening of the McNally Bed and Breakfast. When vandals strike, she accepts help from drifter Dalton O'Brien. Dalton is willing to lend a hand, until it's time to move on. But when dan ...
When Dr. Sam Morgan's estranged wife dies in a tragic accident, he returns home from a months-long, overseas surgical mission to discover his disabled son, Joshua, does not remember him. Sam is convinced that he and Joshua can only overcome their heartbreaking memories by leaving their decaying smal ...
#6 in the Dead Red Mystery series Like Janet Evanovich? Sue Grafton? You'll love this humorous mystery series! What if building a case against corruption gets you killed? On track to a successful political career, a charismatic young judge's detour into corruption will uncover the scandalous truth o ...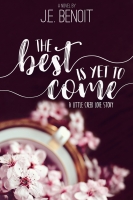 Adaline Reynolds has very little time or desire to worry over her non-existent love life, regardless of what her best friend thinks. Perky Jo's, the café she inherited from her beloved aunt, has demanded all her time and energy since returning to Little Creek. But that all changes the day a damaged ...
Having a younger, beautiful sister is hard enough. Having one who's on the cover of magazines and is loved by all? Torture. For single mom Marie Stephens, all she wants is to survive her new business, provide for her children, and ignore the intense feelings she has for her married neighbor. When he ...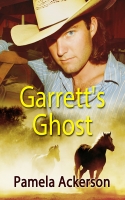 What's a time traveling Texas Ranger supposed to do? Garrett Houston is being harassed by a ghost. Trouble is brewing and her name is Margarite. She's an unrelenting force determined to get his attention. It may be too late for her, but if she could get him to listen, she may be able to save some li ...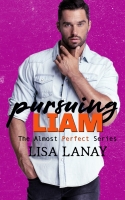 Find out if Taryn and Liam can go from friends-to-lovers-to-forever in this funny, light-hearted, contemporary romance that will melt your heart. At thirty-four years old, veterinarian Taryn Williams wants a baby. After a failed attempt to adopt, she believes her chances for a family are dismal. ...
You'll love this heartwarming collection of 20 all-new Christmas stories from NY Times, USA Today, and national best-selling authors. Every title in the set is from a well-known Christmas carol and we hope while reading these delightful stories, they will put a song in your heart.
From Book 1: Beth is in love with Jonah, a love that would seem could never be broken, but when Jonah informs her he has to leave their community because of a duty to his Englisher friend, Beth's world is thrown into turmoil
Beth Fisher is living the dream. Strong and happy in her fa ...
Sophie Newton is determined to prove herself to her father, who insists she could never run a successful business. She opens a beachside taco stand called The Sandy Tortilla and plans to make her own way, one burrito at a time. When she loses her summer help, Sophie rushes to find somebody to help t ...
CAUGHT! ..... Matt was the one man Georgia could not forget even though she made sure she would never see him again after their scandalous night together eight years ago. ..... So, when he walks into the Niagara-on-the-Lake bistro one snowy holiday evening, she is horrified and looks for the first p ...
From acclaimed author Melissa Storm comes the first in a brand-new series of sweet and wholesome small-town love stories with the community church at its center… Summer Smith is at a crossroads in life. Fresh out of college with no idea what comes next, she agrees to take over her aunt' ...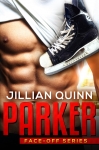 I'm Alex Parker, the best defenseman i ...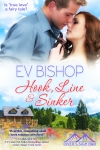 Brian Archer, lawyer and infamous playboy, returns to Greenridge after a long holiday to find his life in ashes. Literally. His condo has burned to the ground, and with it, his delusion that he's a footloose, fancy-free guy who doesn't secretly crave a home and a place to belong.

S ...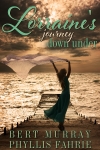 She had given him her heart. He walked out on her.

Lorraine Marshall, age 40, shaken by the loss of her boyfriend to another woman, journeys to the land Down Under to overcome her great sense of emptiness and despair. To her surprise her vacation in Australia transforms her life in unexpe ...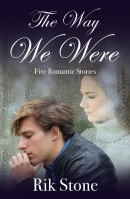 THE WAY WE WERE Happily married, Jon lives a life of bliss, but when he falls asleep while visiting an aunt in an old people's home, his whole world falls apart. ˃˃˃FIVE SHORT AND SWEET ROMANTIC STORIES Different couples, different age groups, and different takes on love. ˃˃˃ REAL ROMANCE Unexpected ...

Free-Spirited… Clarissa Sullivan dreams for more from life than sipping tepid tea in stifling parlors in Victorian Boston. She defies her family's wishes, continuing to teach poor immigrant children in Boston's West End, finding a much-needed purpose to her life. Radical… A ...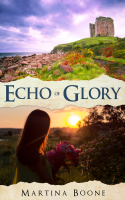 Where Bantry Bay in Ireland meets the wild Atlantic, three lost souls stumble together united by their inability to forgive themselves. A heart-pounding and magical tapestry of romance, history, legend, and complex themes of inequality that resonated as deeply centuries ago as they do today. Perf ...
It's his game. He makes the rules. Rule number one – only he can break the rules. Zach Lowe lives his life without relationships in business and personally. Getting involved doesn't work well when you're the Black Knight of Wall Street. Ellora Duvall, the sweet kid who crushed on him in high school, ...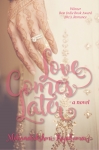 When newlywed Abdulla loses his wife and unborn child in a car accident, the world seems to crumble beneath his feet. Thrust back into living in the family compound, he goes through the motions—work, eat, sleep, repeat. Blaming himself for their deaths, he decides to never marry again but know ...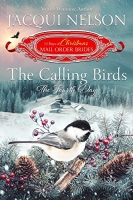 Colorado, 1876. Many years have passed since Bernadette Bellamy fled the Cariboo Gold Rush and her reputation as the sister of a French-Canadian gang of thieves. Armed with only an honest talent for sewing and a willingness to lead a solitary life on the run, she stays one step ahead of everyone see ...
Have you ever wondered what happened to the Centaurian race? The tale begins with a blossoming friendship that turns into more than human Lanae Broma could ever imagine. Follow the story as the humans and centaurs battle over the territories and the emerging new life that compels them forward to the ...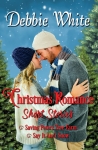 Two sweet Christmas romances that will be sure to warm your heart. Saving Peters Tree Farm - After the death of her father, Charlotte Peters makes the big decision to move back to Archer Lodge, North Carolina to help her mom and the family's failing Christmas tree farm. After a quick stop at t ...
Celia Jameson woke up having lost more than a decade of her life. Every day she struggles as she realizes that life went on without her. Angry and emotional she has to claw her way back to the land of the awake and the living as she mourns love lost and discovers the shocking truth behind her coma. ...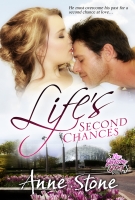 Angelina Samuels has lost the only job she's ever held. A last minute interview lands her a new teaching job just days before the school year is about to begin. It turns out to be the best thing that could have happened when she realizes that her best friend from college, Gabriella Alvarez, is also ...