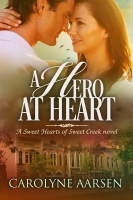 She's holding on to her late husband's memory. He won't let go of his secrets. Will an old flame light up a second chance at love? Kelsey Swain knows there's no such thing as a knight in shining armor. Her late husband had one foot out the door when a mysterious accident left Kelsey a widow. Now her ...
He's still reeling from the breakup. She's ashamed of what she did. Can a chance reunion mend the fence, or are some hearts forever broken? If you like second chance stories, buried passions, and big country settings, then you'll love Carolyne Aarsen's heartfelt novel.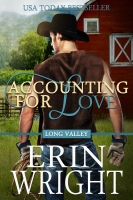 Is she the answer to his dreams…or the person who will be forced to destroy them?
He's a farmer, dammit, not a bookkeeper
When Stetson Miller inherits his father's farm in Idaho, he's too focused on crops and yields to pay attention to the financial side of th ...
Can a city girl and country boy find love under the Texas stars? Louise Stark left her small Texas home town during high school and vowed never to look back. Unfortunately, she has no choice when she is called in to settle the estate of a great aunt she hardly knew. With her best friend Siena Reming ...
James Kennedy is the only doctor in town. Settling into Letterby, Texas, he serves the local community, coming to their aid when they need it most. There's just one problem, he's desperate for an assistant, but there's no money for hired help. Why not find someone that can solve both problems at the ...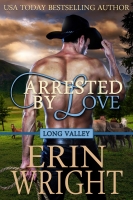 He's a fighter, not a lover…
Two years ago, Wyatt Miller lost his family to a drunk driver. His heart broken, he slowly put the pieces of his shattered life back together. Running his thousand-acre ranch from dawn till dusk helps him forget about his broken heart. When he st ...