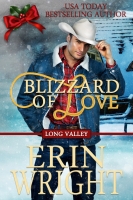 A country boy who hates Christmas for a reason, dammit…
When Luke Nash runs into Stetson Miller down at the feed store, he never expects his friend to strong-arm him into spending Christmas at the Miller farm. Luke has no patience for Christmas cheer or Yuletide song. And th ...
From Book 1: "I am not a man given to foolish superstitions, Miss OHara, but I daresay that John Turners soul will not rest until the mystery of his son has been resolved, and he was counting upon you to do so. Will you accept?"

Molly OHara was just a little girl when she lost ...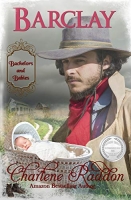 No bachelor could be prepared for what happens to the Givens brothers one stormy night in 1876. Finding a pregnant woman on their road, they take her in. Before they can learn anything about her, she gives birth to triplets and disappears. Luckily, the doctor supplies a much-needed wet-nurse— Cynara ...