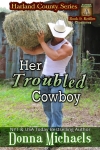 Some incidents from the past are not easily forgotten… For over a year, former National Guardsman Keiffer Wyne left his past in Pennsylvania to start a new life, drifting from ranch to ranch across the southwest. Unrestricted, nomadic, unaccountable—he embraces the new lifestyle, until ...
She's sweet and wholesome. And hiding something.
He's back home, resurrecting old ghosts.
One of them is going to get hurt.

Molly arrives in Sutter's Hollow out of gas and out of options. The rundown ranch seems like a perfect place to hide. Except the man who owns it seems just ...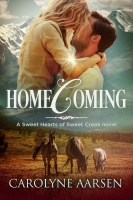 A heart broken twice by love and family. Can a trip to the ranch give her a second chance with both? Sheryl Kyle isn't the trusting type. After all, her abusive late husband and her disapproving stepfather haven't given her much reason to feel otherwise. But when a rugged rancher named Mark seeks ...