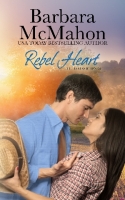 Never trust a cowboy
Burned first by her dead husband, then a second time by the foreman Shannon hired, she's sworn off cowboys forever! Except – she can't run the ranch she now owns without help and lots of it. Despite her distrust, she knows she needs someone who knows ranching. Shannon ...
On a train to Rawlins, Wyoming, Jace Keeler plays poker with four strangers and a mysterious woman, Deliah Cade. Mid-game, train robbers strike. When Jace chases after bandit, Willie Starks, who is fleeing with the payroll money, lawmen mistake him for one of the outlaws. He rides off wounded, is re ...
loretta Jackson and Vickie Britton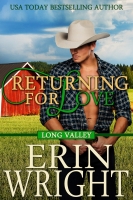 The love of a lifetime, lost but never forgotten…
If he could turn back time, Declan would do things differently. For one, he would've never let go of Iris Blue McLain, the only woman he's ever loved. Fifteen long and lonely years, and the ache in his heart is as painful as ...