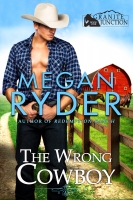 If you love friends to lovers, where opposites attract and Mr. Wrong is actually Mr. Right, then this is your next one-click!

Graduate from college? Check.
Land a school counselor job? Check.
Seduce her forever crush? Epic fail!

In fact, he's not inte ...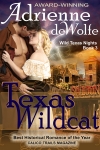 When the beautiful, hot-tempered Bailey McShane bursts into the cattlemen's saloon, waving her shotgun and accusing the cowboys of theft, simmering tempers start to boil.

Bailey wants restitution for the fence posts that some low-down cowpokes burned to steal precious water from her la ...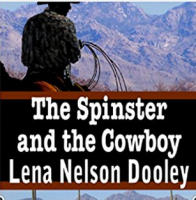 An audio book of The Spinster and the Cowboy narrated by Julie Carson: The Cactus Corner singles scene is shrinking. Many were unmarried by choice, others by circumstances, but single women living the 1800s carried the unfortunate label of "spinsters". Once branded, can a spinster find love? India C ...
Izzy Lawson has taken her last abuse. When her husband dies, she has a choice to make: go home and face the family who made her stay with the beast, or head to Belle Fourche to the only friend she has left. The reserve she's worked so hard to build crumbles in the verdant rolling hills, and in the a ...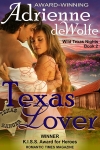 Texas Ranger Wes Rawlins has a heap of trouble on his hands. The county sheriff has been murdered, squatters are entrenched on the dead man's land, and no one can tell Wes why the sheriff wired for help in the first place.

So Wes rides out to the sheriff's farm—and finds himself ...
Once comfortable on stage in front of thousands, Joely Crockett is now mortified at the thought of walking—or rolling—down the aisle at her sisters' wedding. Scarred and wheelchair-bound, the former beauty queen has lost more than the ability to walk—she's lost her fire ...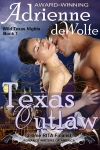 Fancy Holleday has more nerve than the average cardsharp. No man can resist her smoky voice and violet eyes—and that includes the federal tinstar, Cord Rawlins.

Cord may have tracked her all the way to Texas to recover the U.S. minting plates that she stole, but the Nevada penite ...
Lane Cassidy is forced to flee after a botched robbery. When he returns home a decade later, he expects to pick up where he left off but finds that everything has changed. The love of his life, Sarah, is married to the richest man in town and seems to have lost touch with reality. Despite his attemp ...
She's desperate. He's loyal. Will a dark lie hold them back from finding love on the ranch? Tricia only wants what's best for her children. That's why the widow rushed into the arms of another man so quickly, only to suffer violent, terrifying abuse. Looking for a safe haven as she saves up for a se ...