A New Adult/College/Adult Sexy Romantic Comedy! Emily never expected to find love in a dart bar, but the moment she spots tall, sexy Sebastian, she's determined to catch his eye. Ex-girlfriends, perpetually shirtless rich boys, frantic best-friends and a mysterious orange handbag converge to stop ...
Priscilla Story, the self-proclaimed "wild child" of the straight-laced Story clan, has always had a knack for getting herself trouble. Except this time, her "growing problem" is going to require a Daddy sooner than later…or she can kiss her inheritance good-bye. Shane Olson, who previously dated Pr ...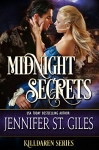 Cassiopeia's dreams are harbingers of death and when her cousin Mary disappears from a remote castle of the Cornish Coast, she knows the worst has happened. Her dreams don't lie. She goes undercover as a maid in the Killdaren household to discover the truth.
There' ...

Beneath his playboy façade, young NASCAR driver Luke Brandt yearns for a family. Rachel Tate, an inventive, purity-ring-wearing mechanical engineer, is determined to prove herself in a male-dominated industry. When Luke outbids Rachel on the only two muscle cars she could use to test her new ...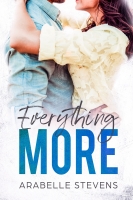 Marie couldn't get pregnant, so her husband left her. When she thought she couldn't feel any more worthless, Lucas, a man 20 years younger than her, came into her life. Is it possible that he can give her everything she ever wanted in life? And more? Find out in this masterfully written, sweet roman ...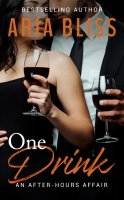 One drunken night took Jake one step closer to winning the love of his life. He has one shot to show her just how deep his love for her runs. It's now or never. When Stephanie asked Jake to help her save a failing magazine, he said yes. Jake would do anything for the woman he's loved for over 10 yea ...
From Bestselling author Virginia Gray comes a wonderfully entertaining and completely absorbing love story... Susan never planned on a husband, kids, or a small-town address. Her dream involved a giant corner office and a full spread in Forbes Magazine. But for reasons defying understanding, she has ...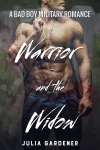 Aaron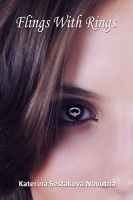 Evelina is a Hawaiian beauty with a strange hobby: she collects engagement rings from successful men without intending to marry them. She is showing her collection to a pious friend while revealing her secret tricks and opinions on men. Evelina's motivation to share her life story seems as mysteriou ...
Katerina Sestakova Novotna
Native Lands is a novel rich in intrigue and history as a tribe of Native Americans, thought to be extinct, fight to save their beloved heritage. They join with others willing to sacrifice everything to save further destruction of the Everglades and St. Augustine. Forbidden loves, deceptions, and mu ...
Child psychologist Rachel Kelly isn't quite sure how to handle the situation with her newest client -- a six-year-old boy who says he can talk to angels and one is coming to help Rachel. She already has her hands full of trouble this Christmas season, and things quickly take a turn for the worse whe ...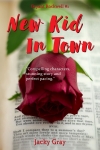 Liv, Jude and Kat are greater than the sum of their parts. Separately they are Brainy, Sporty and Arty. Together they are invincible. Until Drop-Dead-Gorgeous Ray wheels up.
The intravenous chocolate, hatred of sports and loss of her partner-in-crime have taken their toll on Liv, leaving he ...