Kari Phillips has sworn off alpha men, thanks to a childhood spent raising four sisters while her dad served in the air force and her mom was unable to cope with his deployments. Vowing never to follow in her mom's foot ...
Anne Sheridan, aka reclusive artist C. A. Calloway, finds herself in the middle of a real-life game of Monopoly, with dangerous consequences. Michael Kelley, CEO of Kelley Hotels and Resorts, hadn't intended that when he'd offered to buy her property to build a new resort. That property was ideal fo ...
Caroline Carlisle loved Simon from the moment she first laid eyes on him when she was nine years old. Unfortunately, he married her older sister, and thus set a southern family on a collision course with its past. After the death of her sister that makes Simon a widow, the two finally marry and atte ...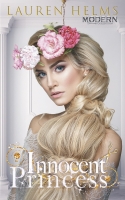 Zella This year is all about discovering who I really am. A roadtrip to a place seven hundred miles away, might not seem like much, but to me it means freedom. I set out looking for adventure, I never expected Ryker would help me find it. Ryker I'm no prince charming, but I may just be her knight in ...

Teagan Becker comes home to save the family business, putting her dreams on hold for the holiday season. A professional video blogger, Teagan is determined to see the world without anything tying her down. No car, no apartment, and definitely no boyfriend. Riley McSorley teaches music to fourth gr ...
Nikki Garcia is an unlikely Sam Spade: a sexy traveling auditor who accepts no spread sheet at face value as she grapples with high level, mega-money corruption, and her own ghosts. Manages to introduce you to two new worlds: the labyrinthine of back room treachery and international business, and th ...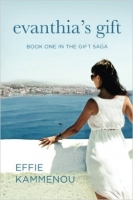 This Greek American family saga follows a multigenerational story of love, loyalty, and culture. An emotional novel about family bonds and the difficult pull between home and heritage.
In the year 1956, Anastacia Fotopoulos finds herself pregnant and betrayed, fleeing from a bad marriage. ...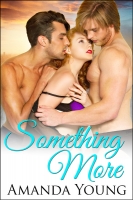 Love Long Denied... For years, Will has battled feelings for Emma. He's not the only one who notices the dark-haired beauty. His lover, Paul, likes what he sees too. A lot. They both burn to take the stunning girl to their bed. Even though Emma's younger and strictly off limits, they crave a night w ...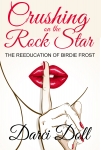 She had no idea he was going to rock her world to pieces. Birdie Frost graduated from college two years ago, top of her class. She wants to change the world for the better so she interned at a production company called Change The World Media. She listens to Beethoven and doesn't even like rock music ...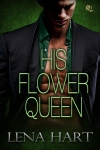 Gabe is a shrewd businessman to one of Las Vegas' upscale resort and casinos. What he wants, he naturally takes—and he wants Nina. Held in a bitter divorce, Gabe finds it difficult to put ...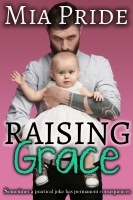 Brent In college, I had everything I could ever want: A budding career and the love of my life, Crystal Macintosh. She was my high school sweetheart and my twin sister's best friend. But one night, a practical joke went bad, and the joke was on me. I lost Crystal that day, and along with her, all I ...

Kari Riley has more problems than she can shake a stick at: Her ex-boyfriend Anthony is a crazed mobster. He REALLY wants to murder her for snitching to the police. She's been put into Witness Protection - on a farm in the middle of nowhere. And Flynn, the cowboy who runs said farm? He is annoying, ...

From the secret legacy handed down to Marissa, to the ultimate demon showdown in Sedona, these books spin a new German fairy tale. This box set contains all three of the Mist books. Mist on the Meadow Wolf Harper needs a Kundigerin, "one who knows," to close his grandmother's estate and save the fai ...
Native Lands is a novel rich in intrigue and history as a tribe of Native Americans, thought to be extinct, fight to save their beloved heritage. They join with others willing to sacrifice everything to save further destruction of the Everglades and St. Augustine. Forbidden loves, deceptions, and mu ...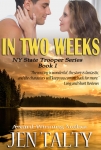 Jen Talty is an award-winning and bestselling author of romantic suspense.