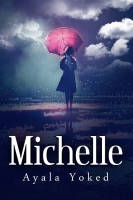 Michelle is in trouble --- but she's fighting for her ideals! In this psychological romance a group of university students and soldiers go underground to try to implement ideas about which they are passionate. The French police are after them. Michelle has just been released from jail in France afte ...
From Bestselling author Virginia Gray comes a wonderfully entertaining and completely absorbing love story... Susan never planned on a husband, kids, or a small-town address. Her dream involved a giant corner office and a full spread in Forbes Magazine. But for reasons defying understanding, she has ...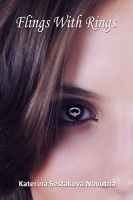 Evelina is a Hawaiian beauty with a strange hobby: she collects engagement rings from successful men without intending to marry them. She is showing her collection to a pious friend while revealing her secret tricks and opinions on men. Evelina's motivation to share her life story seems as mysteriou ...
Katerina Sestakova Novotna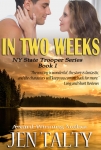 Jen Talty is an award-winning and bestselling author of romantic suspense.


Working on a classified project, aerospace engineer Sabine Reynolds discovers a major miscalculation right before she's forced to spend an evening out on the town with her bosses. Assured they'll address it in the morning, Sabine enters a bar and is unprepared for the burning attraction between her ...
Nick Kelley spent years working as a dog handler in the U.S. Marine Corps. His sole focus, to keep his team alive in the midst of chaos. When he fails to notice an IED in time and loses most of his teammates, Nick shuts down. It takes meeting and falling in love with a woman in danger to make him re ...
After the trauma of her daughter, Chrissy being abducted by Karen, her new love's jealous ex-partner, Livi hopes her life, in the idyllic setting of California's Santa Ynez Valley, may finally settle down. This is not to be. Karen continues to explore ways to torment Livi with the clear intention of ...
Katherine Barclift had it all: the perfect job, the perfect car, and what she thought was the perfect marriage. But when her entire world collapses in one stomach-churning instant, she hits the road and keeps driving until that so-called "perfect life" is just a dot in her rearview mirro ...
Greta and Jacob aren't looking for love, but when they meet, their attraction is white hot, melting away all self-restraint. Both times. The first is a stormy spring afternoon, spent indulging in each other's bodies. When they're abruptly interrupted, they part ways convinced they're nothing more th ...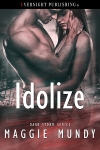 Idolize. Book One in the Dark Storm Series.
Cassi moved to LA to escape a violent past and wants anonymity for herself and her son. She's starting to get her life back on track when she meets Declan Reed. He's the latest hit on the Hollywood scene, playing the lead in the TV series Dark S ...
When the sh*t hits the fan, Beth Rammada has no choice but to get the hell out of Chicago. Her family are sinking fast and she's at risk of being used as bait to hurt her father.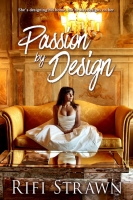 She's designing his home, but he has designs on her. When Houston interior designer Shana Coltrane pursues her dream job in the prestigious River Oaks neighborhood, she has no idea the historic Mediterranean mansion she's been dying to make over belongs to billionaire Terrance Kensington--the same m ...