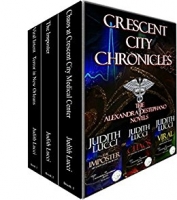 A multi-dimensional medical thriller series featuring Virginia-born nurse/attorney Alexandra Lee Destephano, Commander Jack Francoise of the New Orleans Police Department, and Dr. Robert Bonnet, Alex's former husband and a prominent New Orleans surgeon. Thrillers center on the characters as they enc ...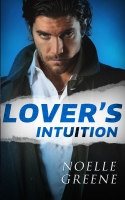 A Psychic Must Save a Skeptic. Camille Jorgensen is starting over after a heartbreaking loss. On the night she meets reclusive vineyard owner Will Holloway, her sixth sense goes haywire. Although Camille's intuition whispers that evil will strike, she doesn't know when, why, or where. Sweet and sexy ...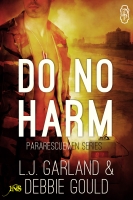 Air Force Pararescuman, Junior Lieutenant Kyle "Raven" Alvarez has seen it all. After three years as the team's medic, he's been up to his elbows patching back together the worst humanity has to offer, overseas and stateside. So, when his teammates set him up for a date through Madame Eve's 1Night S ...
L.J. Garland & Debbie Gould
from USA Today Bestselling Author Stephanie Queen Book 3 in the Beachcomber Investigations series BEACHCOMBER TROUBLE Out of the blue, ex-special ops legend Dane Blaise receives a CIA coded message for Trouble. It's a call to action to help an old associate and friend of his—Oscar. Dane didn' ...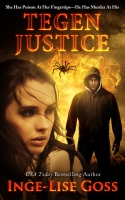 After embracing her new Tegen existence, Sara Jones is determined to destroy her ex-lover's organized crime empire, one link at a time. Along with her newly acquired skills of spider-climbing agility, self-healing powers, and the ability to eject poisonous needles came the haunting need to con ...
Emilia Draper commits to saving a dying girl, but an enemy vows to stop her. Emilia's younger sister died of a rare disease, a loss she feels deeply. She's devoted her biotech career to finding the cure. Yet on the verge of delivering a new drug to save a girl's life, a vicious enemy will kill to bl ...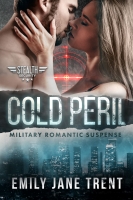 A shooter's sudden attack compels Navy SEAL Garrett Flynn to block the bullet aimed at a beloved movie star's heart. When Garrett takes the job as her bodyguard, he vows to protect her from harm. But he doesn't expect to fall in love. Marlene Parks struggles to the top in Hollywood but with a heavy ...

From Top 10 Bestselling author, Lia Fairchild Lies hurt. Lies destroy. But some lies protect...and heal. At least that's what Gray Donovan had hoped for. She's a compulsive liar using it as a defense mechanism to survive life and her shattered past. When she starts seeing therapist Daniel Harrison, ...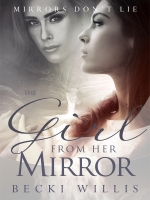 A good deed gone dangerously wrong….
Kindred spirits Makenna Reagan and Kenzie Reese have been best friends since college. There is nothing one would not do for the other. So when a car wreck lands Kenzie in the hospital, Makenna agrees to pose as her friend on a photo assignment for ...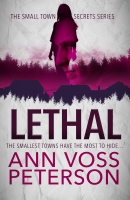 LETHAL
Book One in Small Town Secrets series

A Prison Wedding
Psychology professor Risa Madsen was too late to stop her little sister from marrying incarcerated serial killer Ed Dryden. But it wasn't until he escaped, and took sister Nikki with him, that the ...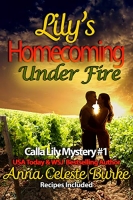 In California's Wine Country, Someone Wants Lily Dead When Lily Callahan returns home to California's wine country, sparks fly amid a hail of bullets as she and U.S. Marshall Austin Jennings take cover. Money, fame, and love all come into play as motives when Lily and Austin try to find out who sent ...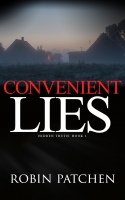 "Of course, no matter where in the world she was, she could never have stayed hidden, not as long as he was willing to kill innocent people until he found her. The question was, had he stopped killing people, or was she next on his list?" --Robin Patchen, award winning author of Finding Amanda and T ...
Book Two of the Racing Hearts Series is another helter-skelter fast paced read. The story zips along dragging us in its wake. Petite Susan Jones has to learn to trust her feelings, her man, her judgement. He must untangle himself from the undercurrents of desires which threaten to drown him, his car ...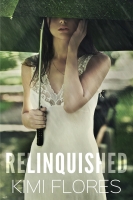 Jules Donovan has been in and out of unsavory foster homes and repulsive motels her entire life. She's known nothing but loss, abandonment, crime, and pain. Now that she's aged out of the system, she can't remember ever having dreams for her future because she's constantly fighting for daily surviva ...
Mitch Taylor and Rebecca Sorenson share a secret. Rebecca's job as secretary of Cascade Elementary, the same school she attended as a child, is rewarding. She has a great group of friends, many of whom are married now. And if sometimes she wished it were her up there in that ...

Be careful who you trust... Katy Dalton needs her money back, but Bruno has stopped answering his phone and bad things start to happen. Brett Rome is frustrated. The last thing he wants is to leave a promising career in hockey to come home and run his ailing father's trucking company. What he ...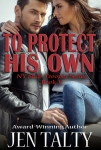 New York State Trooper Jake Prichard turned his back on the family farm, the family fortune, and his lying, manipulative father. But when someone tries to kill his dad, Jake reluctantly returns home to investigate. Only, ...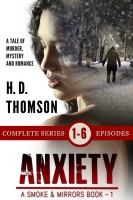 Jake Preston is on borrowed time. If he doesn't stumble upon a miracle and soon, he'll end up dead. And even if he does, he ...

One day I was be-bopping along jamming to the music in my head while wondering if my thighs could handle grabbing a cupcake on the way home. The next thing I knew, my entire world crashed and burned. I used to wake up at night in a sweat, crying because I'd dreamt that my husband was cheating on ...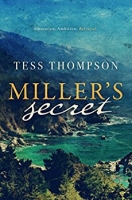 Miller's Secret Obsession. Ambition. Betrayal. Left in an orphanage as a young child, Miller Dreeser vowed to someday live a life of wealth and prestige. He obtained that life, with no thought of the consequence to those he used as puppets on a string to get there. His acceptance into the world of t ...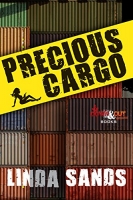 After helping a frightened girl who flagged down their Kenworth in Austin and delivering her to safety, trucker Jojo Boudreaux and co-driver Gator Natoli believe that's the end of it. Until they find her again in Oklahoma City, and this time she doesn't want to be saved. They soon find themselves pu ...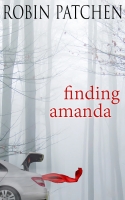 Chef and popular blogger Amanda Johnson hopes publishing her memoir will provide healing and justice. Her estranged husband, contractor and veteran soldier Mark Johnson, tries to talk her out of it, fearing the psychiatrist who seduced her when she was a teen might return to silence her. But Amanda ...
He likes control and order. She refuses to be controlled. With his family history, Robert Farrell has faced his fair share of problems. Lucky for him, he's never been confronted with a problem he can't solve. And when someone starts manipulating his business deals and threatening the people in his l ...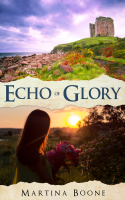 Where Bantry Bay in Ireland meets the wild Atlantic, three lost souls stumble together united by their inability to forgive themselves. A heart-pounding and magical tapestry of romance, history, legend, and complex themes of inequality that resonated as deeply centuries ago as they do today. Perf ...
Luz de Maria's dreams have been reduced to a notebook of newspaper clippings about famous artists and museum exhibits. She keeps it under the bed in the room she shares with the other maid who works for the wealthy Vega family in Mexico City. When Luz's father died years ago, she became ...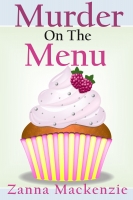 A dead celebrity chef boss. A mysterious and handsome new neighbor. A past she's desperate to forget. Lizzie's got a lot on her plate! A fun romantic mystery with all the right ingredients. Celebrity chefs, a yummy special agent and baking.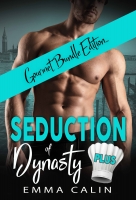 Bargain book bundle – includes the steamy romance novel 'Seduction of Dynasty' PLUS 'Seduction of Taste', an illustrated companion recipe book. Read the romance – feel the passion – taste the love! A sexy aristocrat. A wild-child inner city cop. A crime wave of passion. ...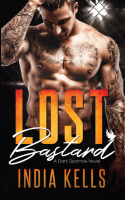 Deva Landry is relieved to be rescued from the MC princess life. But now the angel who saved her is back to collect payment. The cost? Deva is assigned to babysit bad-boy cage fighter Aleksei Voronov, forcing her back into the murky underworld of Chicago. Prepared for the worst, she's shocked to unc ...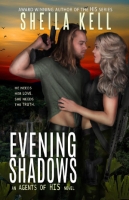 When deception leads to vengeance, it's only your heart you can trust. Time and distance hasn't impacted Ken "Boss" Patrick's love for Samantha "Sugar" Milton. When faced with the chance to move them from friends to lovers, forces out of his control make the stakes impossibly high. His mission to wi ...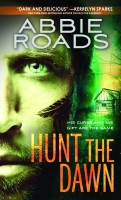 Out of darkness and danger dawns a unique and powerful love. You can't hide your secrets from Lathan Montgomery-he can read your darkest memories. And while his special abilities are invaluable in the FBI's hunt for a serial killer, he has no way to avoid the pain that brings him. Until he is drawn ...
Pinkerton Agent Sadie Michelson poses as a casino singer to investigate a Texas Senator. Before she can cozy up to her quarry, she must get past his bodyguard, William Cassidy, her long-lost lover.

An outlaw seeking redemption, Cass was lured to Texas by the promise of a Ranger badge ...
Colorado, 1878. Can a sister who's lived only for others find freedom with one man? Family has always come first—for both of them. He's never forgiven himself for letting her go. She's never forgiven herself for almost getting him killed.

When Lark and her songbird sisters are se ...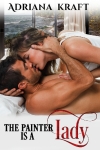 Secrets. Trust. Courage. Who will knuckle under first—the war hero? The spirited single mom? Or the former high school bully who still hates them both?

When war hero Michael Jarvis returns to his hometown on the shores of Lake Superior, he doesn't plan to stay&mdas ...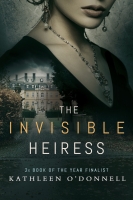 "Dark, disturbing, deliciously inappropriate." – Leslie Wolfe, best-selling author of The Watson Girl. From two-time Book of the Year finalist Kathleen O'Donnell comes a gripping psychological thriller filled with unexpected twists. A psychiatric patient with a dark secret Preston Blair, a blogger w ...