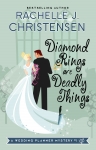 Adrielle Pyper knows how to plan a wedding, and she's especially good at pleasing bridezillas. But when her biggest client and best friend is murdered just three days before the wedding, Adri's world falls apart. She moves to the resort town of Sun Valley, Idaho, and starts from scratch. Thanks to A ...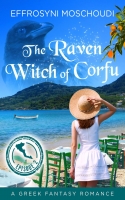 Escape to sunny Corfu but beware... Lizzie does her best to help her brother adjust, and together they set out to do the witch's bidding, in the hope that if they do as she asks she will finally let them be. The witch's ravens are forever spying on them or paying them a visit, but soon the sight of ...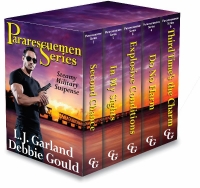 This series of steamy, suspense romances follows each member of a pararescue team as they find true love while bringing a terrorist to justice. 1. Second Chance 2. In My Sights 3. Explosive Conditions 4. Do No Harm 5. Third Time's the Charm This series gets hotter and more dangerous with each book.
LJ Garland & Debbie Gould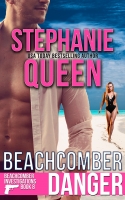 from USA Today bestselling author Stephanie Queen -a Romantic Detective Series Novel The trouble with being stupid-in-love is that it makes you stupid. And you have your whole world to lose… Dane Blaise was once a special ops legend, so he'd been in danger before. But not like this. This time it cou ...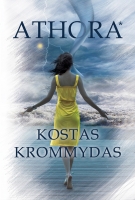 A tourist is found dead in Istanbul, the victim of what appears to be a ritual killing. An elderly man is murdered in the same manner, in his house by Lake Como. The third murder is the most perplexing of all: the priest of a small, isolated Greek island lies dead in the sanctuary, his body ritualis ...

She didn't expect to land in the crosshairs of a serial killer. Can two displaced angels save a woman from the clutches of a vicious psychopath? When Julie Crenshaw is offered a news reporter's job on beautiful Vancouver Island she didn't expect to land in the crosshairs of a serial killer. Connor ...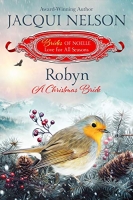 Colorado, 1877. Who's the perfect match for a flame-haired Welsh tomboy who loves driving wagons?

Raised by three free-spirited older brothers, Robyn Llewellyn has learned to fight for what she wants—and now she wants to transform her boss and best friend, Max Peregrine, into a l ...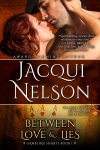 Kansas, 1877. Sadie Sullivan lost everything when a herd of longhorn cattle bound for Dodge City trampled and destroyed her farm. Now she works in Dodge—one of the most wicked and lawless towns in the West—at the Northern Star saloon. But her survival in this new world of sin and violence depends on ...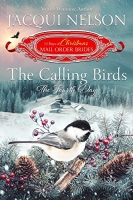 Colorado, 1876. Many years have passed since Bernadette Bellamy fled the Cariboo Gold Rush and her reputation as the sister of a French-Canadian gang of thieves. Armed with only an honest talent for sewing and a willingness to lead a solitary life on the run, she stays one step ahead of everyone see ...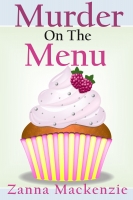 A dead celebrity chef boss. A mysterious and handsome new neighbor. A past she's desperate to forget. Lizzie's got a lot on her plate! A fun romantic mystery with all the right ingredients. Celebrity chefs, a yummy special agent and baking.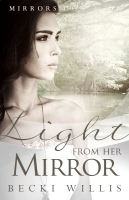 Solid Five Stars from readers!
She thought her past was behind her. In spite of her less-than-normal childhood, things are going well for Kenzie Reese. She has an exciting career as a photojournalist, an active social life, and no contact with her parents. Life is good. She even fa ...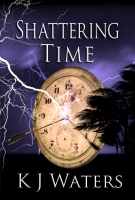 The number one best-selling thriller Stealing Time continues it's "breathtakingly original" journey. Ronnie Andrews returns from eighteenth century London shell-shocked from her first terrifying time travel encounter. Her boyfriend, Jeffrey Brennan, casts doubt on her sanity leaving Ronnie wondering ...
She trusts everyone. He trusts no one. In her job as a Sheriff's Department Dispatcher, Cecily Cooper sees plenty of people who could use a second chance. She's created a program to give the less advantaged a fresh start, and thinks her brother's Colorado cattle ranch will be the p ...
At five thirty am, on a cold April morning, a suburban commuter stumbles over a body in an empty stretch of land used as a parking lot in one of Chicago's small suburbs, Park Ridge. The murder victim, Michael McGivney, is a young lawyer, a commuter on his way to work. The money and personal effects ...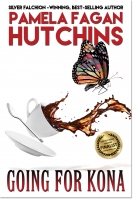 Unforgettable characters, epic love story, page-turning mystery. When her husband is killed in a hit-and-run bicycling accident, it takes all of Michele's strength not to burrow into their bed for the rest of her life. But she promised herself she'd do the Kona Ironman Triathlon in Adrian's honor, a ...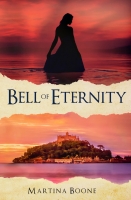 An island castle in Cornwall, family secrets, a kilt-wearing chef, and a historical legend cook up a deliciously magical, heartwarming, and suspenseful new love story from the award-winning author of Compulsion and Lake of Destiny.

Emma Larsen's mother may have been a ...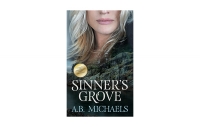 The perfect family? It cracked when Jenna Bergstrom was fourteen and shattered a few years later. Secrets followed by tragedy will do that to you. Now Jenna's ailing grandfather needs her expertise to restore the family's legendary artists' retreat known as Sinner's Grove. Reluctantly she agrees to ...
It's 1841. Identical twins, Lauren and Sage McCain are born into the upper echelons of Southern society but, through the evil act of a lonely midwife, they are separated at birth. As adults, they have both found love, although they live in completely different worlds. Lauren lives on an affluent ran ...

Black Cat Blues A nightmare waits in the alley . . . Stabbed in an alley behind the Black Cat Blues bar, private investigator Jimmy Daniels clings to life just long enough to tell Maggy Malone a secret. Maggy, a curvy blues singer with a sultry voice and a razor sharp mind is starting her life over ...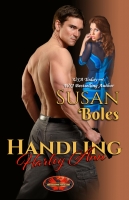 A youthful mistake. A prison sentence served. But for Harley Ann Sanders, the past won't stay there. It's come looking for her in the form of her ex-boyfriend. The one who got her put in jail in the first place. However, Harley Ann has learned some lessons since then and she's not about to let him b ...
Known as El Toro, street artist Alba Vargas is on the cusp of fame and fortune. Winner of a prestigious award, she is the toast of the New York City art scene. Or at least she will be, once she figures out how to act like a woman after living disguised as a boy for six years. If she is lucky, she mi ...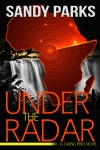 Helicopter pilot Joni Bell believes her life is once again under control after a failed covert rescue mission two years ago cost the life of a dignitary's child. Out of the US military and relocated to South Africa, she test-flies a prototype Special Forces craft unaware her past has already c ...

Welcome to Adams Grove…where wrongs are righted with just desserts. Luck abandoned Brooke Justice during her nasty divorce. Desperate to escape her malicious ex-husband, she relocated to the small town of Adams Grove, Virginia. When someone breaks into her new house, she suspects her ex bears ...
Salvatore Broke. On the run. My last job didn't go as planned. The target was supposed to be one guy, but when I showed up, his whole family was there. No Kids. That's my rule. Now, I need money to get out of the country, and I'm running out of time. Mara Daddy's girl. Mafia Princess. I'm not who th ...