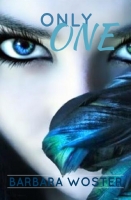 (Romantic Thriller. Additional Note: This book was written for pre-teens/teens/young adults and contains no sexual content).) In her darkest hour, only one can save her. Nefarious businessmen have determined that they want what isn't theirs, and they will resort to whatever measures are needed to ob ...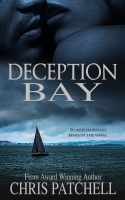 She's armed. He's dangerous. Together, can they stop a killer from tearing a small island community apart? When wise-cracking cozy mystery author, Austin Martell, left his hometown on Whidbey Island for the bright lights of New York, he vowed he would never go back. But some promises are impossible ...
He was supposed to kill me. I had done the unthinkable. I called the cops on him, on his family, but he let me live. We became friends, and then...we fell in love. Lucy Ives is a foster kid, running from her turbulent past. On her first night in New York City, she accidentally calls the cops on the ...
Parker S. Huntington narrated by Lacy Laurel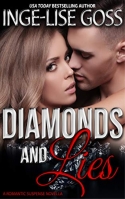 Sparkling rocks, family secrets, and seductive lies Mia's advertising career masks a side job in the family business―the business is thievery and the competition kills. Partnering with her brother, Andy, Mia is drawn into a short timeline to plan a diamond heist to make good on Andy's double-cross o ...
https://www.amazon.com/Memoirs-Senators-Wife-S-Ford-ebook/dp/B07WZGTPY7 https://www.youtube.com/watch?v=u0iqBX1bOXI Memoirs Of The Senator's Wife is an international best selling saga of a dark romance involving a handsome politician, a forbidden love affair between the politician's wife with a sens ...

Welcome to Adams Grove…where wrongs are righted with just desserts. Luck abandoned Brooke Justice during her nasty divorce. Desperate to escape her malicious ex-husband, she relocated to the small town of Adams Grove, Virginia. When someone breaks into her new house, she suspects her ex bears ...
Police Chief Lolly LaTullipe's professional life runs amuck when dead drug dealers start floating up on the beach. Port Serenity, Texas is known for bird watchers and bikini clad co-eds–not murder and mayhem. Lolly's situation becomes even more complicated when a sexy undercover narcotics cop shows ...
Ambrosia Severn went to California to go treasure hunting…what follows will change the course of her destiny. Niven, the man whose excellent collection of limbs and musculature Ambrosia was so privileged to have seen, explains calmly that someone is trying to kill her. A descendant of a star- ...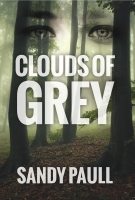 Solving crimes and chasing bad guys is what Cassie Hart does best ... on paper. Never in her wildest dreams did she expect to do it in reality. Sean Hedley and Neil Armstrong both have ulterior motives for trekking into a rainforest with Cassie. Bullets fly and she is left with partial amnesia, wond ...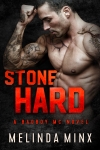 One look, and I'm stone hard. One night, and she's carrying my baby. When I'm not riding my bike, I'm riding a woman, and no one does it better than me. If they want more than a night, they can hit the road. Until I meet her. Joanna Jensson. She's everything I'm not. Innocent ...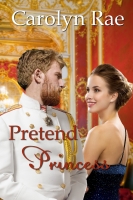 Mistaken by chance for a missing princess, Tricia is caught up in a tangle of excitement and danger while hiding her hopeless love for Cordillera's crown prince. Will the public believe her as the princess as she helps him hunt his missing cousin on the Isle of Capri?

Can she win th ...
From Book 1: Suspenseful and fast-paced, this short story will introduce you to Aurora Morelli and Kai Lawson; the characters who star in the full-length sequel "Roll the Dice" (to be released September 15, 2012). Forced to take on a new partner, after a serial rapist attacks her former one, an ...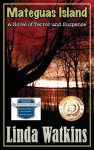 What could be more idyllic than to live on an island off the coast of Maine? That's what Bill Andersen thought when he moved his family to Mateguas. But Mateguas is more than just pristine beaches nestled between rocky sh ...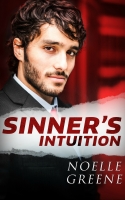 He's Seen Her Future. One Night Won't Change Her Fate. Seconds before a freak accident, a co-worker abruptly moves to sit near Elinor Gunn. His quick thinking and strong hands keep her safe. By the time the corporate jet touches down, Elinor is half in love with Gian Mariani, a darkly beautiful man ...

From USA Today bestselling author Stephanie Queen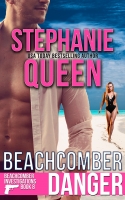 from USA Today bestselling author Stephanie Queen -a Romantic Detective Series Novel The trouble with being stupid-in-love is that it makes you stupid. And you have your whole world to lose… Dane Blaise was once a special ops legend, so he'd been in danger before. But not like this. This time it cou ...
Cate's enemies aren't just surrounding her―they're inside her head. Therapist Cate Duncan has just accepted a job with the MacGregor Group, a unique collective of alternative healers. She's excited by the prospect of honing her empathic healing techniques among others like herself―aura readers ...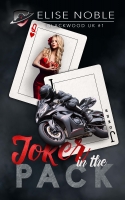 Life has dealt city girl Olivia Porter a series of bad hands, but just as she's about to fold, fate intervenes and leaves her with a full house. Out of other options, she takes a gamble and moves to the countryside, hoping Lady Luck will follow along. Olivia's decision to embrace the single life is ...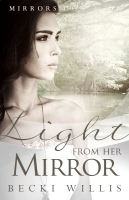 Solid Five Stars from readers!
She thought her past was behind her. In spite of her less-than-normal childhood, things are going well for Kenzie Reese. She has an exciting career as a photojournalist, an active social life, and no contact with her parents. Life is good. She even fa ...
Love~Secrets~Survival Cassie's story—Her love may heal him, but his secret may destroy her.
 One terrifying, emotional mission to return a family heirloom sends Cassie on an unexpected search for the person she never knew she needed. 
 Luke is tough, strong, and was once the best cop in to ...
Psychics Levi Wolfe and Trudy Tucker join forces to help identify the murderer and stop him. Levi can channel the deceased victims and Trudy can tap into the mind of the killer. As a psychic detective team, they're formidable. As lovers, they discover that they're insatiable.

As the ...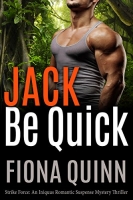 The prayer on her lips is JACK Be Quick. It's been months since ex-Navy SEAL Jack McCullen last saw his fiancée, Suz Molloy. He was on the other side of the world involved in a grueling black ops mission for Iniquus Corporation at the behest of the US government. Mission fail meant a special flight ...
From Book 1: Have you ever made a mistake that keeps coming back to haunt you?On the run from her ex-boyfriends powerful criminal family, Sara Jones hides in Billings, Montana. But when people around her start dying from poisonous spider bites after she receives a mysterious package containing ...
Paleontologist Caroline Priest is shocked when she finds a dead body at her dig site. When she calls it in to the sheriff's department, her former boyfriend, Rand Callahan, comes out to investigate. The evidence quickly starts to point to Caroline being the killer, and Rand has no choice but to arre ...

Black Cat Blues A nightmare waits in the alley . . . Stabbed in an alley behind the Black Cat Blues bar, private investigator Jimmy Daniels clings to life just long enough to tell Maggy Malone a secret. Maggy, a curvy blues singer with a sultry voice and a razor sharp mind is starting her life over ...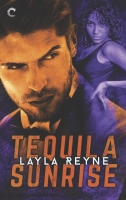 True love perseveres in this Agents Irish and Whiskey spin-off novella from author Layla Reyne Former FBI agent Melissa "Mel" Cruz spent years skirting the line between life and death, knowing the next assignment might be her last. Back from overseas and eager to enjoy life outside the Bureau, she's ...

What happens when the past threatens the future Miranda and Jason fought for? Miranda thought she finally had it all -- love and a family. But when a rich and successful ex-lover from her past surfaces, Jason's insecurities flare up. Unable to bear watching Miranda give up her dream because of finan ...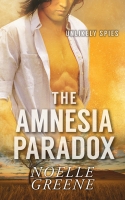 She Can't Remember. He Will Never Forget. Rose Slater wakes up in a third world country with no memories. When an enigmatic stranger shows up precisely when she needs him most, she wants to trust him. A spooky telepathic bond backs up his claim they were childhood sweethearts. Yet there's ...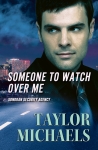 Which is harder, trusting someone with your heart or your life?

Morgan Kennedy is a woman with responsibilities, a lot of them. Since her father's heart attack she's taken over the management of the family's jewelry store and upcoming annual charitable fundraise ...
James dug up the body and brought it home. But, the dead man is not who he thought it was… James Thomas made a mistake. A mistake that haunts him. A mistake that can't be undone. A mistake that can't be fixed. The only thing he can do now is to find the man who went to great lengths to deceive hi ...
Three deaths, one clue and twenty-four hours before it'll be too late... Homicide detective Calamity Dresden has twenty-four hours to catch a killer before he kills again and disappears underground. Estranged lover Sebastian Rourke wants justice for his murdered father and every other victim of Melb ...
Emilia Draper commits to saving a dying girl, but an enemy vows to stop her. Emilia's younger sister died of a rare disease, a loss she feels deeply. She's devoted her biotech career to finding the cure. Yet on the verge of delivering a new drug to save a girl's life, a vicious enemy will kill to bl ...
I grew up with the perfect loving, kind family. My every wish was full filled. I married the most wonderful man, always proud, hard-working and in love with the family we created; two beautiful boys and a daughter, Erica. Life couldn't be better until the secrets of my past surfaced. From my earlies ...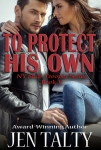 New York State Trooper Jake Prichard turned his back on the family farm, the family fortune, and his lying, manipulative father. But when someone tries to kill his dad, Jake reluctantly returns home to investigate. Only, ...