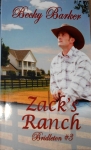 Zack Bartell is a strong, determined Texan who knows what he wants and is willing to fight for it. What he wants most in life is Meredith Courtland and to develop his share of the family's ranching dynasty at Bridleton.

Meri has experienced the deep heartache of a lost love. She&rsq ...
James dug up the body and brought it home. But, the dead man is not who he thought it was… James Thomas made a mistake. A mistake that haunts him. A mistake that can't be undone. A mistake that can't be fixed. The only thing he can do now is to find the man who went to great lengths to deceive hi ...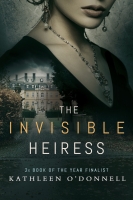 "Dark, disturbing, deliciously inappropriate." – Leslie Wolfe, best-selling author of The Watson Girl. From two-time Book of the Year finalist Kathleen O'Donnell comes a gripping psychological thriller filled with unexpected twists. A psychiatric patient with a dark secret Preston Blair, a blogger w ...
"A fantasy dystopia with engaging characters in a dark and dangerous society. The Hunger Games meets A Wrinkle in Time." ~Goodreads In the Industrial District of Algea, the history taught to the children is a lie. No one remembers the rule of Princess Effailya, or what happened to her. They only rem ...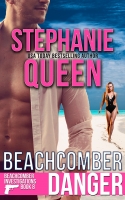 from USA Today bestselling author Stephanie Queen -a Romantic Detective Series Novel The trouble with being stupid-in-love is that it makes you stupid. And you have your whole world to lose… Dane Blaise was once a special ops legend, so he'd been in danger before. But not like this. This time it cou ...
Never back down, never turn your back, and never fall in love. Those are the rules Vernon Newell learned from his father, and he applies them with a vengeance. Head of a multi-million dollar criminal enterprise, Vernon Newell doesn't let family ties or misplaced sympathy get in his way. But there is ...