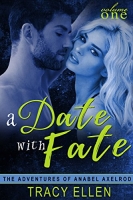 Eyes clash, sparks fly, and worlds collide when Anabel meets Luke, but that's the least of her problems. Many strange things are happening in the town of Northfield, Minnesota and Anabel is a magnet for trouble. From her family to her friends, the sassy, blonde bookseller's perfectly uncomplica ...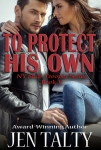 New York State Trooper Jake Prichard turned his back on the family farm, the family fortune, and his lying, manipulative father. But when someone tries to kill his dad, Jake reluctantly returns home to investigate. Only, ...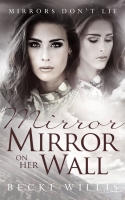 … The forgotten envelope was like the proverbial can of worms… now that she had opened it, she knew the past would come crawling out, one slimy piece at a time…
Photojournalist Kenzie Reese has spent the past eight years trying to forget her past. Now the Mafia is looking for her f ...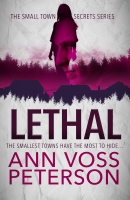 LETHAL
Book One in Small Town Secrets series

A Prison Wedding
Psychology professor Risa Madsen was too late to stop her little sister from marrying incarcerated serial killer Ed Dryden. But it wasn't until he escaped, and took sister Nikki with him, that the ...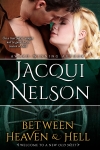 Kansas, 1850. Hannah knows one thing the moment she enters Fort Leavenworth—she's arrived in Hell. But inside is the means to a new life, a position as a scout on a wagon train bound for the Western Territories. All she has to do is convince the wagon master, Paden Callahan, she's the right person f ...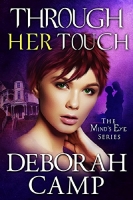 Sometimes being a psychic is murder.

Especially when you're one of the psychics on the killer's hit list.

While attending a funeral of a colleague, psychics Trudy Tucker and Levi Wolfe realize that this death is one of several "accidental demises" of clairvoyants in the small, ...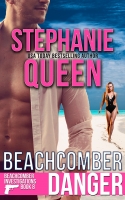 from USA Today bestselling author Stephanie Queen -a Romantic Detective Series Novel The trouble with being stupid-in-love is that it makes you stupid. And you have your whole world to lose… Dane Blaise was once a special ops legend, so he'd been in danger before. But not like this. This time it cou ...
Welcome to Adams Grove…where the pies are delicious but the lies are to die for. America's beloved country superstar Cody Tuggle never expected to be one of America's most wanted. At least that's how he feels since he's been accused of murdering his scheming agent. Des ...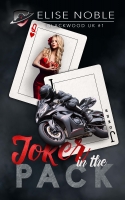 Life has dealt city girl Olivia Porter a series of bad hands, but just as she's about to fold, fate intervenes and leaves her with a full house. Out of other options, she takes a gamble and moves to the countryside, hoping Lady Luck will follow along. Olivia's decision to embrace the single life is ...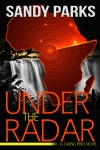 Helicopter pilot Joni Bell believes her life is once again under control after a failed covert rescue mission two years ago cost the life of a dignitary's child. Out of the US military and relocated to South Africa, she test-flies a prototype Special Forces craft unaware her past has already c ...

What happens when the very beautiful and sexy Maria Brooks, now Elena Johnson, a woman hiding out in Provence, France, from the California legal authorities, meets Jordan Kramer, a handsome art theft detective from Los Angeles? He's looking for stolen California paintings reportedly for sale in Prov ...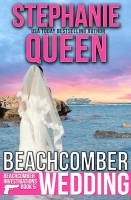 While Dane and Shana are hired to protect a bride from a Russian arms dealer, will the idea of wedding bells inspire romance between the private-eye partners? Or will the notion of love and marriage scare them more than the threat of a bomb at the church? Protecting a bride from a deadly threat is l ...
Be careful what you wish for. You just might get Dmitri Veselov. Sonya Valentina is a struggling waitress who gets hired as a hostess at a strip club owned by her mysterious Middle Eastern friend. One of the regulars at the club is a cocky Russian mobster. Sonya has never gone for the bad boy type, ...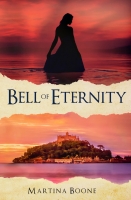 An island castle in Cornwall, family secrets, a kilt-wearing chef, and a historical legend cook up a deliciously magical, heartwarming, and suspenseful new love story from the award-winning author of Compulsion and Lake of Destiny.

Emma Larsen's mother may have been a ...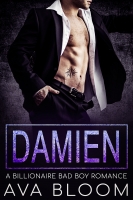 Damien The toughest part about trying to keep my hands off Alejandra is knowing that I'm doing business with her father, the head of the local cartel. Both of our families would kill me if they knew what was going on between us. She's so intoxicating though, I just can't get her out of my mind. I ke ...
The voices in her head have decided to kill her. Most people joke about hearing voices in their heads. For Chloe Jeffries, they're real. And as the creative force behind one of the most popular shows on television, she has used the constant flood of voices in her mind to her advantage: fuel for ente ...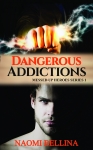 With the aid of an inexplicable super-power, he's determined to conquer any hurdles to gain back his freedom. Except one hot mess of an obstacle he can't get around. An attack leaves thousands of Americans dead or with diminished brain function. As the government seizes control, order is restored bu ...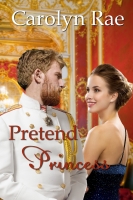 Mistaken by chance for a missing princess, Tricia is caught up in a tangle of excitement and danger while hiding her hopeless love for Cordillera's crown prince. Will the public believe her as the princess as she helps him hunt his missing cousin on the Isle of Capri?

Can she win th ...