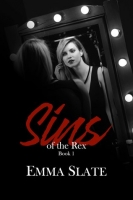 It's complicated, dark, and nothing is as it seems. My name is Barrett Schaefer and I thought I knew myself. And then I met Flynn Campbell. The mystery and danger surrounding him called to me. He changed my wants, my needs, my life. Love can destroy a person. So can death. Ethics. Morals. Hono ...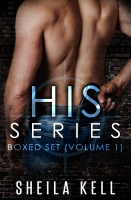 THREE Romantic Suspense BESTSELLING And AWARD-WINNNING Books • In Sheila Kell's passionate novels of heat, desire, and suspense, prepare to meet the hot-bodied men of Hamilton Investigation & Security (HIS) as they do whatever it takes to protect the women who have stolen their hearts. Box Set inclu ...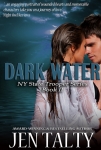 Award-Winning and Bestselling Author Jen Talty

...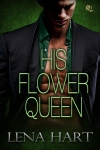 Gabe is a shrewd businessman to one of Las Vegas' upscale resort and casinos. What he wants, he naturally takes—and he wants Nina. Held in a bitter divorce, Gabe finds it difficult to put ...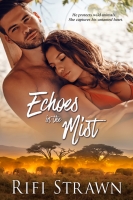 He protects wild animals… She captures his untamed heart. City girl, Stanley Howard risks losing a multi-million-dollar inheritance to charity if she fails to fulfill her deceased aunt's last wish. Torn between obligation and fear of exotic animals, the pampered northern California diva is forced to ...

From USA Today bestselling author Stephanie Queen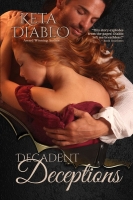 RWA Molly Contest Finalist Olivia Breedlove's father couldn't control her while he was alive, but continues to try even after his death. Thaddeus' Will stipulates that in order to inherit her portion of his estate, Olivia must marry a respectable man of means within six months of his death. There ...
An Anthology A Savage Ghost Lia Savage reluctantly puts her dream of opening a dessert boutique on hold to help her dad remodel a castle he's inherited in Washington State. Soon, a specter targets her younger sister. Lia enlists the help of strapping Coop Montgomery, the head gardener and her former ...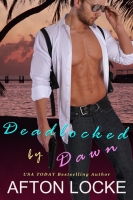 Paradise in the Florida Keys… After 2020, Delia Sloane struggles to keep Rainbow Falls Resort afloat while grieving the loss of her father and husband. She refuses to let her Key Largo slice of paradise—a haven for non-mainstream couples—die. But when a serial killer begins attacking her guests—l ...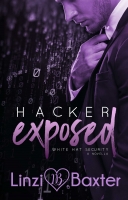 Bridget Boggs carries a lot of guilt over what happened to Alex Ross and his family. She had been good friends with the Ross boys until her greedy father lost part of the Ross family's savings in a pyramid scheme. He went to jail, and Bridget and her family changed their names and went into hiding. ...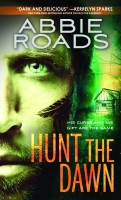 Out of darkness and danger dawns a unique and powerful love. You can't hide your secrets from Lathan Montgomery-he can read your darkest memories. And while his special abilities are invaluable in the FBI's hunt for a serial killer, he has no way to avoid the pain that brings him. Until he is drawn ...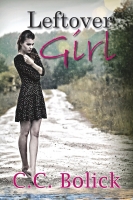 Jes Delaney can't remember anything before she was found at four, barefoot in the headlights of an old Ford. At fifteen, she has adjusted to moving without notice and never fitting in, but everything changes with her adopted mom's hometown. There Jes falls for her mom's nephew, a love she hides when ...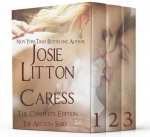 "sexy…completely captivating!"--Goodreads


From NY Times and USA Today Bestselling Author Josie Litton
...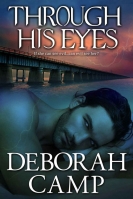 Suspense. Murder. Sexy Romance. Paranormal. This series has it all. Talented narrator Matt Haynes embodies the tortured soul of Levi Wolfe and the kindred spirit of Trudy Tucker perfectly in this quick-moving, exciting, and steamy first novel in the Mind's Eye series. Psychics Levi Wolfe and Trudy T ...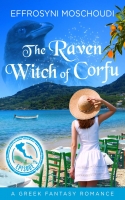 The witch is not done with Lizzie yet... Turmoil is never-ending for Lizzie. She has every reason to celebrate after completing the seemingly impossible task the witch has put upon her, but her cunning adversary, Nia, who's a bit of a psycho, continues to cause her angst. It all comes to a head duri ...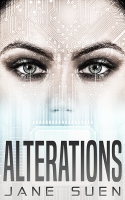 Gigi, Ellen, Lilly… three women so desperate to change their lives that they turn to the mysterious Dr. Kite, who offers them an implant that can control their mind. Will Gigi find her true love? Can Ellen's miraculous, sudden weight loss bring her romance and self-respect? Can Lilly put her bitter ...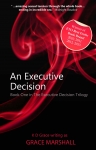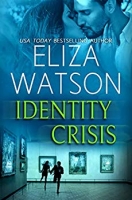 USA Today Bestseller! When Olivia Doyle's father dies under suspicious circumstances, rather than inheriting a family fortune, she inherits a new identity. She learns they were placed in the Federal Witness Security Program when she was five years old. Her father was involved in an art forgery ring ...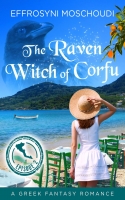 Escape to sunny Corfu but beware... Lizzie does her best to help her brother adjust, and together they set out to do the witch's bidding, in the hope that if they do as she asks she will finally let them be. The witch's ravens are forever spying on them or paying them a visit, but soon the sight of ...
All of Cate's problems are in her head. That may be her greatest strength. Cate Duncan is a promising young therapist, dedicated to her work. But after her mother's suicide, she is seized by a paralyzing depression. To save her job, Cate agrees to enter a program with Dr. Angeline MacGre ...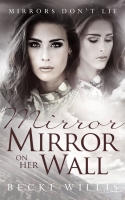 … The forgotten envelope was like the proverbial can of worms… now that she had opened it, she knew the past would come crawling out, one slimy piece at a time…
Photojournalist Kenzie Reese has spent the past eight years trying to forget her past. Now the Mafia is looking for her f ...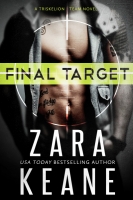 His last hit turns out to be his first love… As a final job for his mob boss uncle, Lar Delaney agrees to eliminate one last target. Through the crosshairs of his sniper rifle, he realizes that his target is a former girlfriend—a woman who supposedly died five years previously. Moira Collins is an i ...
Nikki Garcia, former international fraud auditor turned private investigator is assigned to a job in Mexico—a country where private eyes are outlawed—to find a missing child, Bibi Lombardi. Bibi's parents have been fighting over custody and suspect each other of kidnapping the child. It promises to ...
Never back down, never turn your back, and never fall in love. Those are the rules Vernon Newell learned from his father, and he applies them with a vengeance. Head of a multi-million dollar criminal enterprise, Vernon Newell doesn't let family ties or misplaced sympathy get in his way. But there is ...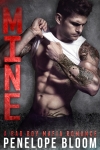 My enemies wish they had never met me, and women wish they could forget me. I'm busy carving a name for myself in the mafia underworld, and I don't have time for the women who chase after me and wanna tie me down. They can get in line for the wildest f*ck of their lives and then they can get lost. I ...
What Lexi wants is a simple life. What she gets is simply terrifying.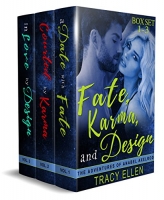 What do you get when a brainy, blonde bookseller who is a magnet for trouble meets a not too tall, deliciously dark, and definitely not handsome new man in town who has his own secret agenda? The Adventures of Anabel Axelrod ongoing series! Welcome to Anabel's world as she banters, spars, and ...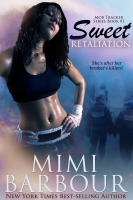 A virgin librarian with hot-chick potential, the conflicts in her story won't let you put the book down. Be prepared for an all-nighter...
She watches the mob kill her twin and is too frozen by fear to stop them. How can she live with that cowardice eating away at her self-respect? Revenge claws ...
James dug up the body and brought it home. But, the dead man is not who he thought it was… James Thomas made a mistake. A mistake that haunts him. A mistake that can't be undone. A mistake that can't be fixed. The only thing he can do now is to find the man who went to great lengths to deceive hi ...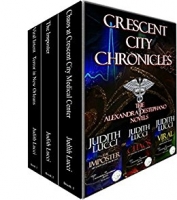 A multi-dimensional medical thriller series featuring Virginia-born nurse/attorney Alexandra Lee Destephano, Commander Jack Francoise of the New Orleans Police Department, and Dr. Robert Bonnet, Alex's former husband and a prominent New Orleans surgeon. Thrillers center on the characters as they enc ...

What happens when the past threatens the future Miranda and Jason fought for? Miranda thought she finally had it all -- love and a family. But when a rich and successful ex-lover from her past surfaces, Jason's insecurities flare up. Unable to bear watching Miranda give up her dream because of finan ...
A Mafia conspiracy. A female undercover cop. A honed and fit suspect - international boxer and billionaire playboy, Freddie La Salle. Interpol cop, Anna Leyton, spirals down into a hopeless vortex of sexual and emotional turmoil as she fights to keep her professional cool in her latest assignme ...
Be careful what you wish for. You just might get Dmitri Veselov. Sonya Valentina is a struggling waitress who gets hired as a hostess at a strip club owned by her mysterious Middle Eastern friend. One of the regulars at the club is a cocky Russian mobster. Sonya has never gone for the bad boy type, ...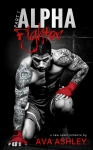 Savannah Santos is on the run. She fled everything she ever knew to follow her career dreams. But she wasn't expecting her new roommate to be her dream guy. For Cooper Quin, being any girl's dream man is nothing new, but he's determined to stay exactly that: a dream. His focus is o ...

Covert Danger The Mata Hari Suspense Series, Book #1 A single woman — A double life High fashion model, Sadie Stewart, is a dedicated undercover CIA agent used to getting her man. But this time she's chasing a power-hungry international arms dealer stealing ancient Egyptian amulets. Bril ...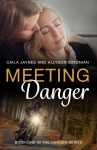 Camden Taylor is a federal agent working undercover in an outlaw motorcycle club, the Wicked Disciples, investigating their heroin operation. When they kidnap a member of another club, Camden has no choice but to blow his cover in order to save the man's life.

Autumn Mason ha ...
Caila Jaynes & Allyson Simonian

From Top 10 Bestselling author, Lia Fairchild Lies hurt. Lies destroy. But some lies protect...and heal. At least that's what Gray Donovan had hoped for. She's a compulsive liar using it as a defense mechanism to survive life and her shattered past. When she starts seeing therapist Daniel Harrison, ...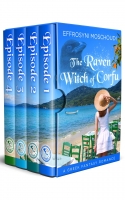 This Greek romance box set makes for perfect reading on the beach. The story oozes with tantalizing suspense, and the final twist will blow your mind! Lizzie is not your average tourist. She may have just arrived on the idyllic Greek island of Corfu, but her mind is not on having a good time. Far fr ...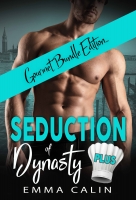 Bargain book bundle – includes the steamy romance novel 'Seduction of Dynasty' PLUS 'Seduction of Taste', an illustrated companion recipe book. Read the romance – feel the passion – taste the love! A sexy aristocrat. A wild-child inner city cop. A crime wave of passion. ...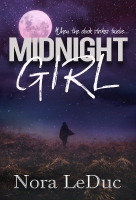 When a teenager mysteriously disappears in Hawick Falls, New Hampshire, Lisa Raynes fears her kidnapper, who recently escaped from prison, is hunting girls again. She also believes he's targeted her for his next victim when she receives a threatening message. To add to her problems, her ex-boyfriend ...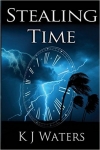 Stealing Time is a fast paced time travel thriller set during the turbulent hurricane season of 2004. As Hurricane Charley churns a path of destruction towards Orlando, Ronnie Andrews and her best friend, Stephanie McKay, scramble to prepare for the storm. Ronnie seeks shelter at her boyfriend's wea ...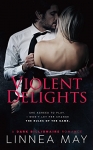 She agreed to play. She agreed to be mine.
I won't let her change the rules of the game.
Violence has always been part of my life. I was angry as a child, underchallenged and neglected, with no outlet for my dangerous rage.
Years have passed, and I'm no lo
...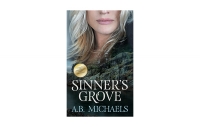 The perfect family? It cracked when Jenna Bergstrom was fourteen and shattered a few years later. Secrets followed by tragedy will do that to you. Now Jenna's ailing grandfather needs her expertise to restore the family's legendary artists' retreat known as Sinner's Grove. Reluctantly she agrees to ...
When Hailey stumbles upon a backpack full of money on her nightly jog, she is forced to flee the security of her secret identity.

Although the sudden appearance of a man that had been flirting with her earlier seems odd, Hailey accepts Parkers help in getting the heavy bag home. ...

Be careful who you trust... Katy Dalton needs her money back, but Bruno has stopped answering his phone and bad things start to happen. Brett Rome is frustrated. The last thing he wants is to leave a promising career in hockey to come home and run his ailing father's trucking company. What he ...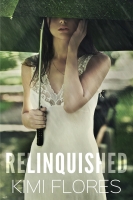 Jules Donovan has been in and out of unsavory foster homes and repulsive motels her entire life. She's known nothing but loss, abandonment, crime, and pain. Now that she's aged out of the system, she can't remember ever having dreams for her future because she's constantly fighting for daily surviva ...

Welcome to Adams Grove…where wrongs are righted with just desserts. Luck abandoned Brooke Justice during her nasty divorce. Desperate to escape her malicious ex-husband, she relocated to the small town of Adams Grove, Virginia. When someone breaks into her new house, she suspects her ex bears ...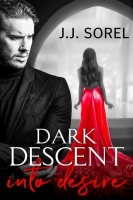 PLEASE NOTE RELEASE DATE APRIL 26 FREE ON KU FROM THEN ON... Hiding his past behind a veneer of sophistication and mystique, billionaire Blake Sinclair is extremely handsome, and by his own admission, an ineligible bachelor who doesn't do relationships. Romance for him is art and beauty. But sex is ...

How scorching hot can the Caribbean ocean waters get? Find out when sexy billionaires Ty and Taylor Montgomery go on steamy island adventures. The stories in this six book box set will keep you guessing until the very end!
from USA Today Bestselling Author Stephanie Queen Book 3 in the Beachcomber Investigations series BEACHCOMBER TROUBLE Out of the blue, ex-special ops legend Dane Blaise receives a CIA coded message for Trouble. It's a call to action to help an old associate and friend of his—Oscar. Dane didn' ...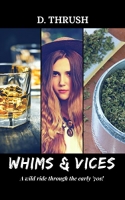 Max is in love with Molly. And so is his best friend, Sam. Young and wild, the three friends share an apartment in the early '70s living by their whims and vices in an endless party of drunken flirtations, freedom and experimentation, transcendent drugs, and easy sex. Sam is charismatic and unpredic ...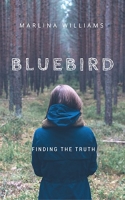 Police Chief Lolly LaTullipe's professional life runs amuck when dead drug dealers start floating up on the beach. Port Serenity, Texas is known for bird watchers and bikini clad co-eds–not murder and mayhem. Lolly's situation becomes even more complicated when a sexy undercover narcotics cop shows ...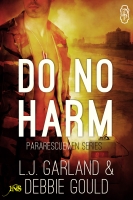 Air Force Pararescuman, Junior Lieutenant Kyle "Raven" Alvarez has seen it all. After three years as the team's medic, he's been up to his elbows patching back together the worst humanity has to offer, overseas and stateside. So, when his teammates set him up for a date through Madame Eve's 1Night S ...
L.J. Garland & Debbie Gould
Vanessa's life has been tainted by secrets and the scars of a past she can't forget. When that past forces itself into her present life, she is faced with unspeakable truths and undeniable danger. Damaged Goods. Victim. Slave. Vanessa promised herself that none of those labels would ever touch her a ...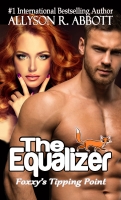 She's the modern-day Equalizer with Robin Hood as a partner… Long ago, she'd accepted being dealt an unfair hand, especially after a recent beating from her pimp, Eddie. Now all she can do is focus on staying alive; which means keeping out of trouble until she's saved enough money to start a new lif ...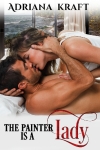 Secrets. Trust. Courage. Who will knuckle under first—the war hero? The spirited single mom? Or the former high school bully who still hates them both?

When war hero Michael Jarvis returns to his hometown on the shores of Lake Superior, he doesn't plan to stay&mdas ...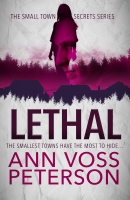 LETHAL
Book One in Small Town Secrets series

A Prison Wedding
Psychology professor Risa Madsen was too late to stop her little sister from marrying incarcerated serial killer Ed Dryden. But it wasn't until he escaped, and took sister Nikki with him, that the ...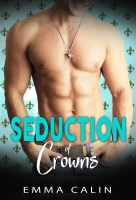 A boy-band heart throb. A violent kidnap. A female cop's daring rescue. A spark to fire the passion of love.

When Sergeant Sophia Castellana stumbles into an international terrorist attack, things are not as they seem. Global forces beyond her grasp sweep her up into an a ...