A Mafia conspiracy. A female undercover cop. A honed and fit suspect - international boxer and billionaire playboy, Freddie La Salle. Interpol cop, Anna Leyton, spirals down into a hopeless vortex of sexual and emotional turmoil as she fights to keep her professional cool in her latest assignme ...
Downside Risk is the story of Jason Conrad, a successful entrepreneur; his wife, Melissa, a conniving sycophant whom he blindly trusts; and an older woman, Bella Kaplan, his beloved mentor, surrogate mother, and the hypotenuse of a most unusual love/hate triangle. Risk examines the complex and decei ...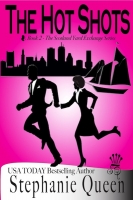 What happens when a spitfire decorator is sent to meet a hot shot detective who's being chased by a terrorist? Thrills and chills—and that doesn't count the danger…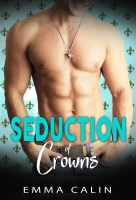 A boy-band heart throb. A violent kidnap. A female cop's daring rescue. A spark to fire the passion of love.

When Sergeant Sophia Castellana stumbles into an international terrorist attack, things are not as they seem. Global forces beyond her grasp sweep her up into an a ...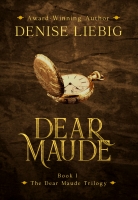 Upstate New York, 2012. Emily Stanton, a sociology major, graduates from college and is obligated to work for the mysterious company that funded her education. But a job with Evergreen Research Corporation is not what she expected. From fancy balls and operas to corsets and kid g ...
Some secrets aren't meant to stay buried forever… Zahra Foster screams in the night, and wakes in a cold sweat. But for the first time in her life, she wants to see her dreams. She needs to. Because this isn't just about her anymore—it involves Jayce, too. And her dreams could save their lives. ...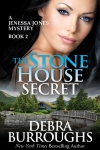 While reporter Jenessa Jones is hotly pursuing a murder case, her budding romance with the handsome police detective is heating up...until they run into outside resistance. When Jenessa's investigation ta ...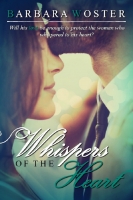 (Romantic Intrigue: Young Adult/Adult) Enjoy your romance with a touch of intrigue. Tragedy shook their worlds, but they found a new beginning in each other's arms. Dalian Rivers and Kathryn McMurray thought love would never find them again, until providence lent a hand. Now, the two of them face fu ...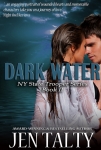 Award-Winning and Bestselling Author Jen Talty

...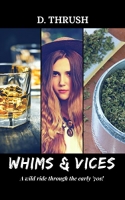 Max is in love with Molly. And so is his best friend, Sam. Young and wild, the three friends share an apartment in the early '70s living by their whims and vices in an endless party of drunken flirtations, freedom and experimentation, transcendent drugs, and easy sex. Sam is charismatic and unpredic ...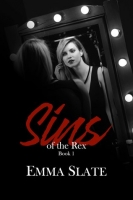 It's complicated, dark, and nothing is as it seems. My name is Barrett Schaefer and I thought I knew myself. And then I met Flynn Campbell. The mystery and danger surrounding him called to me. He changed my wants, my needs, my life. Love can destroy a person. So can death. Ethics. Morals. Hono ...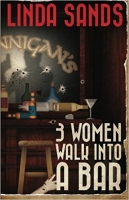 It might sound like a joke, but there's nothing funny about three beautiful women murdered in an Irish pub in Syracuse. The cops think it's an open and shut case, pointing the finger at the dead guy with the gun, bar owner James John Smith. But when a mother of one of the victims hires her lover, Bi ...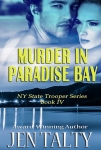 Things were finally looking up for Douglas Tanner. His divorce was about to be final. His construction company was doing better than ever and he was ready to start a new beginning. He just hadn't expected that new b ...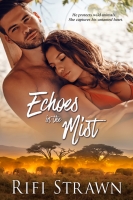 He protects wild animals… She captures his untamed heart. City girl, Stanley Howard risks losing a multi-million-dollar inheritance to charity if she fails to fulfill her deceased aunt's last wish. Torn between obligation and fear of exotic animals, the pampered northern California diva is forced to ...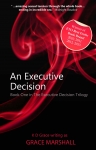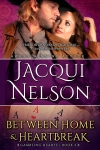 Texas Hill Country, 1879. Who is Eldorado Jane? Long-lost friend or scheming superstar?

Plain Jane Dority vanished while riding in a storm beside her childhood best friend. 18 years later, Wild West trick-riding superstar Eldorado Jane returns to claim her birthright: the Dority ho ...
Luz de Maria's dreams have been reduced to a notebook of newspaper clippings about famous artists and museum exhibits. She keeps it under the bed in the room she shares with the other maid who works for the wealthy Vega family in Mexico City. When Luz's father died years ago, she became ...

He's running from his past, she's hoping he'll save her future ~~~ Marooned in Baja, Mexico, a Chechen arms dealer is waiting for the right diver to retrieve the deadly cargo on the bottom of the Sea of Cortez. But when the Queen of daytime drama, Leila Hunter Standiford, happens to admire a beaut ...
Psychics Levi Wolfe and Trudy Tucker join forces to help identify the murderer and stop him. Levi can channel the deceased victims and Trudy can tap into the mind of the killer. As a psychic detective team, they're formidable. As lovers, they discover that they're insatiable.

As the ...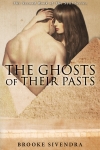 Blood will be shed. Lives will be destroyed. But the power of love should never be underestimated. Zahra Foster is alone again and once more haunted by the night. If Zahra thought Raven's past was bad, nothing could have prepared her for Makare's. While Zahra tries to piece together the fragme ...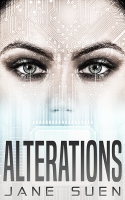 Gigi, Ellen, Lilly… three women so desperate to change their lives that they turn to the mysterious Dr. Kite, who offers them an implant that can control their mind. Will Gigi find her true love? Can Ellen's miraculous, sudden weight loss bring her romance and self-respect? Can Lilly put her bitter ...
A street-hardened cop, a vulnerable woman. Dare she unwrap the Xmas gift of love from a dangerous Santa? Another book in the steamy 'Seduction Series' from Emma Calin. A stand alone story of passion, action and adventure with London cop Paula Middleton. Her job takes her to extremes on the streets o ...

What happens when the very beautiful and sexy Maria Brooks, now Elena Johnson, a woman hiding out in Provence, France, from the California legal authorities, meets Jordan Kramer, a handsome art theft detective from Los Angeles? He's looking for stolen California paintings reportedly for sale in Prov ...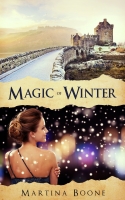 Perfect for the new year and beyond! Award-winning author Martina Boone takes us to a magical setting in the Scottish Highlands to spin a heartwarming standalone novel of love and loss, family and friendship, hope and renewal, small towns and big ambitions.

Cait Fletcher was always ...
In the twisted mind of a clever killer, her intelligence makes her a prize worth taking. By whatever means. Matthew Smart has lost his Assistant, Cameron, in a brutal killing. Devastated, Matthew has to find out who murdered his employee while interviewing potential replacements. Strangely, th ...
Dr. Amelia Rimgold is about to testify in a generic drug fraud. Two days before she's scheduled to go before the House Committee, she's shot during an intermission at the New York Fowler's Opera. The hit man takes the victim's antique gold locket. And then the spell on the locket, cast by an innocen ...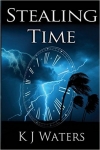 Stealing Time is a fast paced time travel thriller set during the turbulent hurricane season of 2004. As Hurricane Charley churns a path of destruction towards Orlando, Ronnie Andrews and her best friend, Stephanie McKay, scramble to prepare for the storm. Ronnie seeks shelter at her boyfriend's wea ...
Someone wants Skye Hunter's son, Tyler, and they're willing to kill to get him. On the run for her life, Skye turns to the only person she believes can help her—a complete stranger with a shared past. David Bishop thinks Skye is crazy. But when he realizes she has the same strange phenomenon inside ...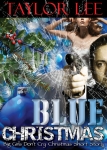 PRAISE FOR Blue Christmas "A Great 17,000 word Christmas short story – part of the Bestselling Sizzling Romantic Suspense "Blond Barracuda " series." RomanceReaderReviews "Gorgeous Army Captain Tiffany Anderson kicks butt with the best of them! And there isn&rsquo ...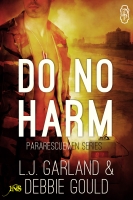 Air Force Pararescuman, Junior Lieutenant Kyle "Raven" Alvarez has seen it all. After three years as the team's medic, he's been up to his elbows patching back together the worst humanity has to offer, overseas and stateside. So, when his teammates set him up for a date through Madame Eve's 1Night S ...
L.J. Garland & Debbie Gould
Unsure if she's drowning or being saved, all Marlow wants to do is run away. Ensnared in a haunting love triangle, she realizes both boys have holes in their hearts; gaping spaces she can never hope to fill. Scars from loving the same girl, a girl who managed to stay dead. Now she is being hunted, f ...
One man's betrayal will seal another's fate. Ty Garrett fell in love with Katy Fowler from the moment they'd met. When her father's betrayal yanks the young couple apart, Ty becomes bitter. After a decade away, Katy returns to Tidal Falls with plans to get married in her famil ...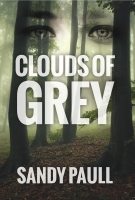 Solving crimes and chasing bad guys is what Cassie Hart does best ... on paper. Never in her wildest dreams did she expect to do it in reality. Sean Hedley and Neil Armstrong both have ulterior motives for trekking into a rainforest with Cassie. Bullets fly and she is left with partial amnesia, wond ...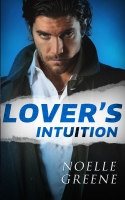 A Psychic Must Save a Skeptic. Camille Jorgensen is starting over after a heartbreaking loss. On the night she meets reclusive vineyard owner Will Holloway, her sixth sense goes haywire. Although Camille's intuition whispers that evil will strike, she doesn't know when, why, or where. Sweet and sexy ...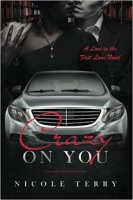 Diane Thompson wakes up in the backseat of her car, shocked to find she's acquired a chauffeur. Realizing she's been inadvertently kidnapped, she swears off tequila—and Chili's—then dials 9-1-1. But her rescue comes at a cost. Her savior, too-macho-for-words Lt. Cole Anderson, refuses to let Diane o ...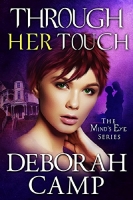 Sometimes being a psychic is murder.

Especially when you're one of the psychics on the killer's hit list.

While attending a funeral of a colleague, psychics Trudy Tucker and Levi Wolfe realize that this death is one of several "accidental demises" of clairvoyants in the small, ...