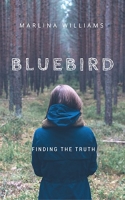 Alana is a young woman, unblessed in physical attributes. When Iliamna comes to live her family, it sparks within Alana a burning hatred and a deep desire to rid herself of a woman more beautiful, causing Iliamna to face more trials in her life than ever faced before.
Every single person Paige has drawn has ended up dead. And now she's drawn herself.

Paige Jeffries is the darling of the art world. Her works are original, compelling. But after a brutal attack two years ago —a savage beating from an unknown assailant— ...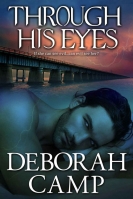 Suspense. Murder. Sexy Romance. Paranormal. This series has it all. Talented narrator Matt Haynes embodies the tortured soul of Levi Wolfe and the kindred spirit of Trudy Tucker perfectly in this quick-moving, exciting, and steamy first novel in the Mind's Eye series. Psychics Levi Wolfe and Trudy T ...
Romantic suspense with a paranormal twist, AWAKENING MACBETH is a passionate tale of love versus evil. From Virginia's most famous university to the Scottish highlands to a dusty road in Iraq, not even Shakespeare could have predicted the secret that will keep you up tonight. When Brodie Macbeth mee ...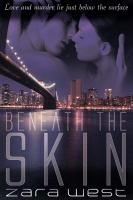 Ex-Olympic wrestler and reclusive billionaire artist Aristides Stavros has one mission—to rescue his sister, a popular tattoo artist from the old enemy who has kidnapped her. But at every turn, he is confronted by anthropologist Melissa Dermot. Is she just an innocent girl in over her head, or is sh ...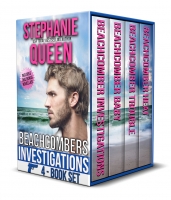 Dane never wanted a partner, especially not one like Shana George. She was trouble in a killer body with an attitude to match. And she was far too much like him. Except he was broken. His soul had been irreparably damaged by a life of fighting causes against punishing odds. Shana was fresh an ...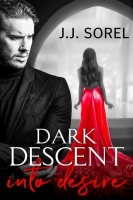 PLEASE NOTE RELEASE DATE APRIL 26 FREE ON KU FROM THEN ON... Hiding his past behind a veneer of sophistication and mystique, billionaire Blake Sinclair is extremely handsome, and by his own admission, an ineligible bachelor who doesn't do relationships. Romance for him is art and beauty. But sex is ...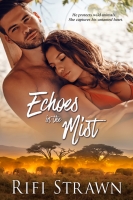 He protects wild animals… She captures his untamed heart. City girl, Stanley Howard risks losing a multi-million-dollar inheritance to charity if she fails to fulfill her deceased aunt's last wish. Torn between obligation and fear of exotic animals, the pampered northern California diva is force ...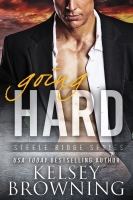 Slick sports agent Griffin Steele is living the highlife in Los Angeles, far from the shadow of the North Carolina mountains where he grew up. But when his hometown falls on hard times and needs his help, Grif reluctantly agrees to commute between coasts. He never expects the lush scenery, in the fo ...
Police Chief Lolly LaTullipe's professional life runs amuck when dead drug dealers start floating up on the beach. Port Serenity, Texas is known for bird watchers and bikini clad co-eds–not murder and mayhem. Lolly's situation becomes even more complicated when a sexy undercover narcotics cop shows ...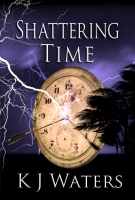 The number one best-selling thriller Stealing Time continues it's "breathtakingly original" journey. Ronnie Andrews returns from eighteenth century London shell-shocked from her first terrifying time travel encounter. Her boyfriend, Jeffrey Brennan, casts doubt on her sanity leaving Ronnie wondering ...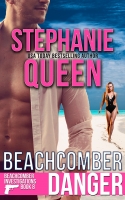 from USA Today bestselling author Stephanie Queen -a Romantic Detective Series Novel The trouble with being stupid-in-love is that it makes you stupid. And you have your whole world to lose… Dane Blaise was once a special ops legend, so he'd been in danger before. But not like this. This time it cou ...
Justice is best served messy. Sometimes love is too.
To the people who prey on the innocent, the mundane, and the "lesser;" whose brute savagery escapes the scales of justice, time and time again; who place no value on a human life...
They're coming for you. ...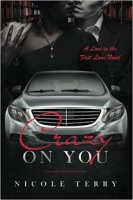 Diane Thompson wakes up in the backseat of her car, shocked to find she's acquired a chauffeur. Realizing she's been inadvertently kidnapped, she swears off tequila—and Chili's—then dials 9-1-1. But her rescue comes at a cost. Her savior, too-macho-for-words Lt. Cole Anderson, refuses to let Diane o ...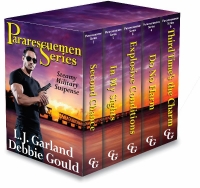 This series of steamy, suspense romances follows each member of a pararescue team as they find true love while bringing a terrorist to justice. 1. Second Chance 2. In My Sights 3. Explosive Conditions 4. Do No Harm 5. Third Time's the Charm This series gets hotter and more dangerous with each book.
LJ Garland & Debbie Gould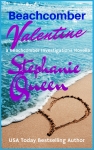 From USA Today Bestselling Author Stephanie Queen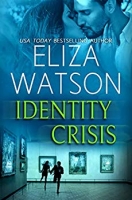 USA Today Bestseller! When Olivia Doyle's father dies under suspicious circumstances, rather than inheriting a family fortune, she inherits a new identity. She learns they were placed in the Federal Witness Security Program when she was five years old. Her father was involved in an art forgery ring ...
An Anthology A Savage Ghost Lia Savage reluctantly puts her dream of opening a dessert boutique on hold to help her dad remodel a castle he's inherited in Washington State. Soon, a specter targets her younger sister. Lia enlists the help of strapping Coop Montgomery, the head gardener and her former ...
Zahra Foster is good at keeping secrets. But, she's not the only one… By day Zahra Foster is a high-powered hustler with an enviable career, but when the night falls, she's tormented by her violent dreams—dreams she hasn't told anyone about. On Jayce Tohmatsu's f ...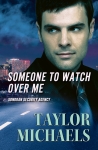 Which is harder, trusting someone with your heart or your life?

Morgan Kennedy is a woman with responsibilities, a lot of them. Since her father's heart attack she's taken over the management of the family's jewelry store and upcoming annual charitable fundraise ...

From USA Today bestselling author Stephanie Queen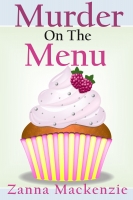 A dead celebrity chef boss. A mysterious and handsome new neighbor. A past she's desperate to forget. Lizzie's got a lot on her plate! A fun romantic mystery with all the right ingredients. Celebrity chefs, a yummy special agent and baking.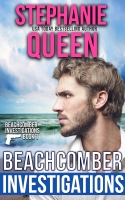 Book One A romantic detective series novel Ex-special ops legend Dane Blaise is desperate to recruit Shana George, but he'd never let her know it. She's too gorgeous, too smart and too much like him. But he needs her. She has impressive skills and if he's honest, he needs her to keep him grounded. M ...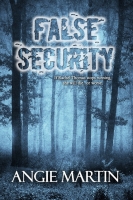 Rachel Thomas longs for normalcy, but if she stops running she could die... or worse. Chased by a past that wishes to imprison her, haunted by dreams that seek to destroy her, Rachel finds solace in a love she could not predict. A love she cannot deter. Mark Jacobson is the man who never needed love ...
Nick Kelley spent years working as a dog handler in the U.S. Marine Corps. His sole focus, to keep his team alive in the midst of chaos. When he fails to notice an IED in time and loses most of his teammates, Nick shuts down. It takes meeting and falling in love with a woman in danger to make him re ...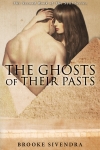 Blood will be shed. Lives will be destroyed. But the power of love should never be underestimated. Zahra Foster is alone again and once more haunted by the night. If Zahra thought Raven's past was bad, nothing could have prepared her for Makare's. While Zahra tries to piece together the fragme ...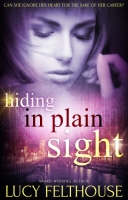 Mallory Scott is an espionage operative, working for the British government. She's travelled all over the world, often going undercover and infiltrating criminal organisations in order to extract the intelligence needed to dismantle their operations and bring the perpetrators to justice. Given her u ...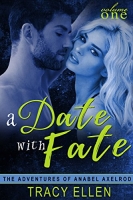 Eyes clash, sparks fly, and worlds collide when Anabel meets Luke, but that's the least of her problems. Many strange things are happening in the town of Northfield, Minnesota and Anabel is a magnet for trouble. From her family to her friends, the sassy, blonde bookseller's perfectly uncomplica ...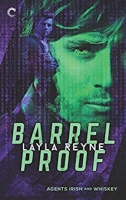 FBI agents Aidan "Irish" Talley and Jameson "Whiskey" Walker can't get a moment's peace. Their hunt for the terrorist Renaud seems to be nearing an end, until a fire allows him to slip through their fingers—and puts Jamie's life in danger. When Jamie is nearly killed, Aidan learns how many forms los ...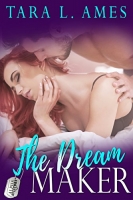 Head Chef and owner of a booming restaurant, Gabby Merrick not only has to prepare for a hurricane, but she has a tough decision to make, too. As much as she wants to marry Andrew Hughes, something is stopping her. In her heart of hearts, she still can't accept the fact that Ethan Hastings, the love ...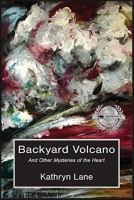 In this collection of short stories, author Kathryn Lane often fulfills the promise of mysteries of the heart while also surprising you with mysteries of life. Some of the stories are fun and humorous while others are ghost stories, romance gone wrong, or a world where fantasy and reality are fused. ...
He was supposed to kill me. I had done the unthinkable. I called the cops on him, on his family, but he let me live. We became friends, and then...we fell in love. Lucy Ives is a foster kid, running from her turbulent past. On her first night in New York City, she accidentally calls the cops on the ...
Parker S. Huntington narrated by Lacy Laurel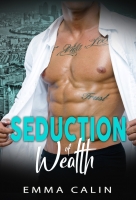 What would you do if your bosses told you to break the law? How far would you go before you questioned them? What if you're a cop and your bosses are the law? London traffic cop Kaitlyn Thorn narrowly escapes a Mafia attack on the world dominating banker Randolph Quinn, a key witness under her prote ...
He likes control and order. She refuses to be controlled. With his family history, Robert Farrell has faced his fair share of problems. Lucky for him, he's never been confronted with a problem he can't solve. And when someone starts manipulating his business deals and threatening the people in his l ...
"Like Grisham and Clancy... this title shines among the genre." -The US Review of Books Espionage. Assassins. Middle East. Homeland meets Syriana in the near future. When the CIA intercepts intelligence on a terrorist attack in Kuwait, Petra Shirazi, a former field agent, comes face to face with the ...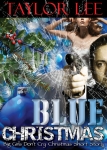 PRAISE FOR Blue Christmas "A Great 17,000 word Christmas short story – part of the Bestselling Sizzling Romantic Suspense "Blond Barracuda " series." RomanceReaderReviews "Gorgeous Army Captain Tiffany Anderson kicks butt with the best of them! And there isn&rsquo ...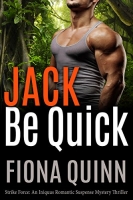 The prayer on her lips is JACK Be Quick. It's been months since ex-Navy SEAL Jack McCullen last saw his fiancée, Suz Molloy. He was on the other side of the world involved in a grueling black ops mission for Iniquus Corporation at the behest of the US government. Mission fail meant a special flight ...
https://www.amazon.com/Memoirs-Senators-Wife-S-Ford-ebook/dp/B07WZGTPY7 https://www.youtube.com/watch?v=u0iqBX1bOXI Memoirs Of The Senator's Wife is an international best selling saga of a dark romance involving a handsome politician, a forbidden love affair between the politician's wife with a sens ...
Unsure if she's drowning or being saved, all Marlow wants to do is run away. Ensnared in a haunting love triangle, she realizes both boys have holes in their hearts; gaping spaces she can never hope to fill. Scars from loving the same girl, a girl who managed to stay dead. Now she is being hunted, f ...
All of Cate's problems are in her head. That may be her greatest strength. Cate Duncan is a promising young therapist, dedicated to her work. But after her mother's suicide, she is seized by a paralyzing depression. To save her job, Cate agrees to enter a program with Dr. Angeline MacGre ...
The most powerful mobster in New York wants me dead—trouble is, he's also my father. I'm a woman on the run from the most feared mobster in the country. Worse, he's my own father. I have my sister to keep safe, and a hot, deadly hit man on my trail. Only one thing to do … see who ...

How scorching hot can the Caribbean ocean waters get? Find out when sexy billionaires Ty and Taylor Montgomery go on steamy island adventures. The stories in this six book box set will keep you guessing until the very end!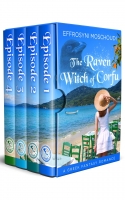 This Greek romance box set makes for perfect reading on the beach. The story oozes with tantalizing suspense, and the final twist will blow your mind! Lizzie is not your average tourist. She may have just arrived on the idyllic Greek island of Corfu, but her mind is not on having a good time. Far fr ...

You don't want to mess with these gals! Special Agent Francesca (Award-winning novel) Book #1 – Undercover FBI: Violence, suspense and sizzling romance explode during Francesca's humorous journey, fighting off the mob! Dr. Sean Collins wants to tame her! Yeah-like that's gonna happen. Only one th ...
...an adult, Dark Romance, with suspense, and horses, and a knife (named Jocelyn) THE BITTERSWEET SANCTUARY STORY (PART 1 OF 3) Putting her black ops past in the rear view mirror, Terese hit the road like a modern day gypsy, pounding along the ribbon of asphalt, staying nowhere long enough to be fou ...
A Calico Jack Walker / Tina Tamiko L.A.P.D. novel... It's 1977 and veteran L.A.P.D. cop Calico Jack Walker and his rookie partner, Tina Tamiko, are planning to make Calico's last shift on the job something special - but plans, as they do, come apart because Walker and Tamiko are good cops no matter ...

What happens when the very beautiful and sexy Maria Brooks, now Elena Johnson, a woman hiding out in Provence, France, from the California legal authorities, meets Jordan Kramer, a handsome art theft detective from Los Angeles? He's looking for stolen California paintings reportedly for sale in Prov ...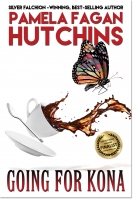 Unforgettable characters, epic love story, page-turning mystery. When her husband is killed in a hit-and-run bicycling accident, it takes all of Michele's strength not to burrow into their bed for the rest of her life. But she promised herself she'd do the Kona Ironman Triathlon in Adrian's honor, a ...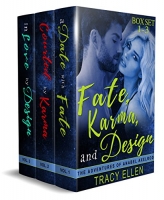 What do you get when a brainy, blonde bookseller who is a magnet for trouble meets a not too tall, deliciously dark, and definitely not handsome new man in town who has his own secret agenda? The Adventures of Anabel Axelrod ongoing series! Welcome to Anabel's world as she banters, spars, and ...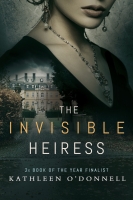 "Dark, disturbing, deliciously inappropriate." – Leslie Wolfe, best-selling author of The Watson Girl. From two-time Book of the Year finalist Kathleen O'Donnell comes a gripping psychological thriller filled with unexpected twists. A psychiatric patient with a dark secret Preston Blair, a blogger w ...
Pinkerton Agent Sadie Michelson poses as a casino singer to investigate a Texas Senator. Before she can cozy up to her quarry, she must get past his bodyguard, William Cassidy, her long-lost lover.

An outlaw seeking redemption, Cass was lured to Texas by the promise of a Ranger badge ...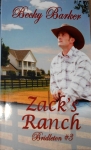 Zack Bartell is a strong, determined Texan who knows what he wants and is willing to fight for it. What he wants most in life is Meredith Courtland and to develop his share of the family's ranching dynasty at Bridleton.

Meri has experienced the deep heartache of a lost love. She&rsq ...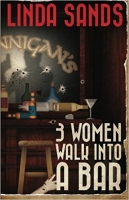 It might sound like a joke, but there's nothing funny about three beautiful women murdered in an Irish pub in Syracuse. The cops think it's an open and shut case, pointing the finger at the dead guy with the gun, bar owner James John Smith. But when a mother of one of the victims hires her lover, Bi ...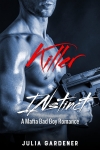 "I had no choice but to turn to the most dangerous man I knew…"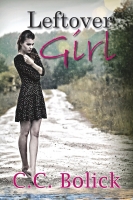 Jes Delaney can't remember anything before she was found at four, barefoot in the headlights of an old Ford. At fifteen, she has adjusted to moving without notice and never fitting in, but everything changes with her adopted mom's hometown. There Jes falls for her mom's nephew, a love she hides when ...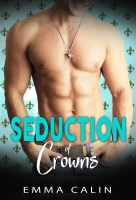 A boy-band heart throb. A violent kidnap. A female cop's daring rescue. A spark to fire the passion of love.

When Sergeant Sophia Castellana stumbles into an international terrorist attack, things are not as they seem. Global forces beyond her grasp sweep her up into an a ...
From Top 20 bestselling author Parker S. Huntington comes a steamy, slow-burn love story full of unexpected love and banter. It started with my bladder. I didn't mean to witness a shady deal in the restroom hallway. I didn't think twice when I called the cops. And I certainly didn't know who ...

Monster: Hidden away from society by his criminal father, there lives a man who has never entered the outside world. Now, having taken over his father's business, he has all the money and power he could dream of, yet still he refuses to let himself be viewed by the rest of society. Lily: Traum ...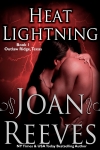 Amnesia stole Tessa's memory--her life! Now her husband has found her, claimed her, rescued her. David's touch makes Tessa throb. Desire flashes between them like heat lightning on a summer night.

Her body know ...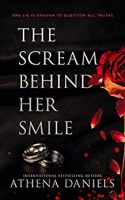 Secrets, lies, betrayal and passion - A thrilling and emotionally gripping novel of love, marriage, deception and... murder. "An unforgettable thrill-ride that had me hooked from the first page." 5 Stars It's one thing to discover your husband is not who you believe him to be. It's another thing ent ...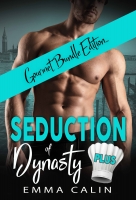 Bargain book bundle – includes the steamy romance novel 'Seduction of Dynasty' PLUS 'Seduction of Taste', an illustrated companion recipe book. Read the romance – feel the passion – taste the love! A sexy aristocrat. A wild-child inner city cop. A crime wave of passion. ...

What happens when the past threatens the future Miranda and Jason fought for? Miranda thought she finally had it all -- love and a family. But when a rich and successful ex-lover from her past surfaces, Jason's insecurities flare up. Unable to bear watching Miranda give up her dream because of finan ...
Cate's enemies aren't just surrounding her―they're inside her head. Therapist Cate Duncan has just accepted a job with the MacGregor Group, a unique collective of alternative healers. She's excited by the prospect of honing her empathic healing techniques among others like herself―aura readers ...

Covert Danger The Mata Hari Suspense Series, Book #1 A single woman — A double life High fashion model, Sadie Stewart, is a dedicated undercover CIA agent used to getting her man. But this time she's chasing a power-hungry international arms dealer stealing ancient Egyptian amulets. Bril ...
Please only review if you enjoyed the book and on goodreads and amazon. Please review as soon as possible or within a week or two of download. If willing please state verified purchase so that it will be classed a real review. Please don't say received in exchange for a review. It is frowned upon. T ...
Psychics Levi Wolfe and Trudy Tucker join forces to help identify the murderer and stop him. Levi can channel the deceased victims and Trudy can tap into the mind of the killer. As a psychic detective team, they're formidable. As lovers, they discover that they're insatiable.

As the ...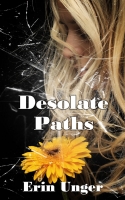 When rehab is Brooke Hollen's only chance at redemption, she runs straight to it. But can she survive the serial killer who hides amongst the damaged and healing? And can she trust Kyle Reston, another rehab resident, who wants to take her under his wing? Or is he responsible for the residents who k ...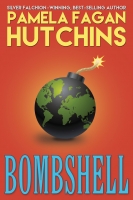 A sassy, sexy, exotic, and lightning-fast romantic mystery. Temp worker by day, lounge singer by night, single mom Ava is having a rough go of it on St. Marcos, until she lands a too-good-to-be-true job with a boss who sends her to New York to record a demo. But when Ava stumbles across the raped an ...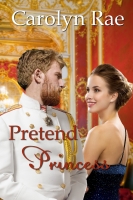 Mistaken by chance for a missing princess, Tricia is caught up in a tangle of excitement and danger while hiding her hopeless love for Cordillera's crown prince. Will the public believe her as the princess as she helps him hunt his missing cousin on the Isle of Capri?

Can she win th ...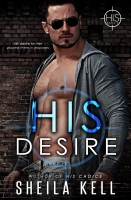 Romantic Suspense BESTSELLER And AWARD WINNER • Will his stubbornness prevent him from trusting the woman he desires? In Sheila Kell's provocative novel of suspicion and need, a handsome security specialist and a feisty FBI agent are tied by grief and attraction… and the fervor of the unknown. He's ...
From Book 1: Have you ever made a mistake that keeps coming back to haunt you?On the run from her ex-boyfriends powerful criminal family, Sara Jones hides in Billings, Montana. But when people around her start dying from poisonous spider bites after she receives a mysterious package containing ...
The War Between the States ended 5 years ago, but she still pursues her enemy...

Rebel spy turned government rabble rouser Adella Willows receives her mission straight from a Washington senator—play havoc with the Katy Railroad & derail its bid to win the race. The senato ...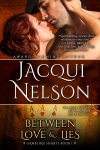 Kansas, 1877. Sadie Sullivan lost everything when a herd of longhorn cattle bound for Dodge City trampled and destroyed her farm. Now she works in Dodge—one of the most wicked and lawless towns in the West—at the Northern Star saloon. But her survival in this new world of sin and violence depends on ...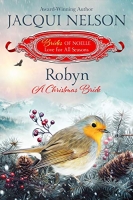 Colorado, 1877. Who's the perfect match for a flame-haired Welsh tomboy who loves driving wagons?

Raised by three free-spirited older brothers, Robyn Llewellyn has learned to fight for what she wants—and now she wants to transform her boss and best friend, Max Peregrine, into a l ...
Three deaths, one clue and twenty-four hours before it'll be too late... Homicide detective Calamity Dresden has twenty-four hours to catch a killer before he kills again and disappears underground. Estranged lover Sebastian Rourke wants justice for his murdered father and every other victim of Melb ...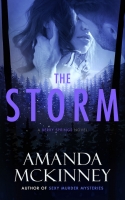 *Winner of the 2018 Golden Leaf for Romantic Suspense*, *2018 Maggie Award for Excellence Finalist*, *2018 Silver Falchion Finalist*, *2018 Beverley Finalist*, *2018 Passionate Plume Honorable Mention Recipient* "The Storm is a beautifully written whodunit, packed with suspense and hot romance. I co ...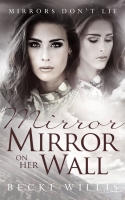 … The forgotten envelope was like the proverbial can of worms… now that she had opened it, she knew the past would come crawling out, one slimy piece at a time…
Photojournalist Kenzie Reese has spent the past eight years trying to forget her past. Now the Mafia is looking for her f ...
Staff Sergeant Zeke "Diz" Matthews never forgot the woman he rescued from a burning boat. She invades his dreams at night and thoughts of her distract his days. Fed up with his cranky change in demeanor, his teammates urge him to take advantage of Madame Eve's 1Night Stand dating service. ....Kaci ...
L.J. Garland & Debbie Gould
Betrayal! Obsession! Revenge! Can love conquer all? Deep beneath the veneer of luxury, beauty, and wealth, lie secrets that could be used to destroy the Vanderville family. Secrets that a cold, calculating, and vengeful person has been collecting, patiently waiting for the perfect moment to exact a ...
Luz de Maria's dreams have been reduced to a notebook of newspaper clippings about famous artists and museum exhibits. She keeps it under the bed in the room she shares with the other maid who works for the wealthy Vega family in Mexico City. When Luz's father died years ago, she became ...
One cruise ship. Multiple kidnappers. In the dark waters of the South China Sea, a handful of Black Raven agents are the only hope anyone has of living to see Christmas... Seventy-five of the world's wealthiest gamblers are ringing in the holidays with a high-stakes, three-day tournament aboard the ...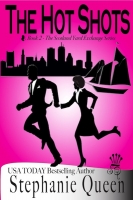 What happens when a spitfire decorator is sent to meet a hot shot detective who's being chased by a terrorist? Thrills and chills—and that doesn't count the danger…
When you're a woman on the run the last thing you need is a complication. A complication that can unravel and expose your secrets, one that can undo the new life you're trying to build. A complication in the form of an irresistable, tattooed guy, that brings out feelings and emotions that are as fri ...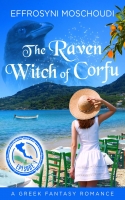 A terrible evil lurks in the mountain… Lizzie is not your average tourist. She may have just arrived on the idyllic Greek island of Corfu, but her mind is not on having a good time. Far from it, Lizzie has a daunting task to undertake: to claim back her twin brother who was kidnapped twenty years ea ...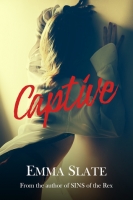 Where am I? Who am I? Here, I have no name. I am one of many. No one special. And yet— He wants to chain me. Enslave me. Break me. He may be the king, but I am no pawn. He may be the master, but I am no slave. I bow to no one. Least of all to the man who made me his captive. I'll show him.
When you're a Montgomery, the sex is hotter, the stakes are higher, and the money never runs out. Follow sexy billionaires Dominic, Hunter, and Nash Montgomery as they go on wild rides in this six-book box set. You're sure to fall in love with them both in AND out of the bedroom!
What Lexi wants is a simple life. What she gets is simply terrifying.