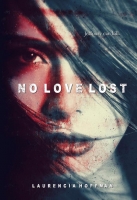 When Aaron Stryder was forced into marrying Mary Doyle – a criminal mastermind – he knew that his life would never be the same. Trapped in a loveless marriage under the threat of violence, he soon falls for Mary's younger sister Sara, who is everything that her sister is not. They knew that their re ...

What happens when the past threatens the future Miranda and Jason fought for? Miranda thought she finally had it all -- love and a family. But when a rich and successful ex-lover from her past surfaces, Jason's insecurities flare up. Unable to bear watching Miranda give up her dream because of finan ...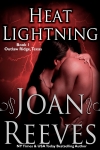 Amnesia stole Tessa's memory--her life! Now her husband has found her, claimed her, rescued her. David's touch makes Tessa throb. Desire flashes between them like heat lightning on a summer night.

Her body know ...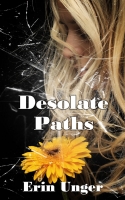 When rehab is Brooke Hollen's only chance at redemption, she runs straight to it. But can she survive the serial killer who hides amongst the damaged and healing? And can she trust Kyle Reston, another rehab resident, who wants to take her under his wing? Or is he responsible for the residents who k ...
An introvert, Special Agent Francesca moves to Las Vegas to escape her powerful, domineering mother. On arrival, multiple obstacles challenge her. She needs to approach a father she's never met, a man who doesn't even know she exists. Then she must play the role of a loving fiancée with a stranger. ...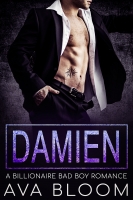 Damien The toughest part about trying to keep my hands off Alejandra is knowing that I'm doing business with her father, the head of the local cartel. Both of our families would kill me if they knew what was going on between us. She's so intoxicating though, I just can't get her out of my mind. I ke ...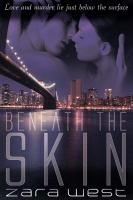 Ex-Olympic wrestler and reclusive billionaire artist Aristides Stavros has one mission—to rescue his sister, a popular tattoo artist from the old enemy who has kidnapped her. But at every turn, he is confronted by anthropologist Melissa Dermot. Is she just an innocent girl in over her head, or is sh ...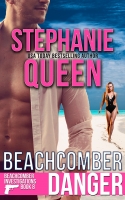 from USA Today bestselling author Stephanie Queen -a Romantic Detective Series Novel The trouble with being stupid-in-love is that it makes you stupid. And you have your whole world to lose… Dane Blaise was once a special ops legend, so he'd been in danger before. But not like this. This time it cou ...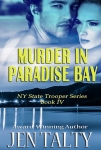 Things were finally looking up for Douglas Tanner. His divorce was about to be final. His construction company was doing better than ever and he was ready to start a new beginning. He just hadn't expected that new b ...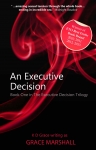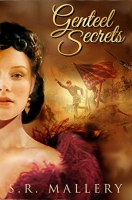 What do a well-bred Southern Belle and a Northern working class Pinkerton detective have in common? Espionage . . . and romance. At the start of the U.S. Civil War, while young men begin dying on American battlefields and slavery is headed toward its end, behind the scenes, female undercover work an ...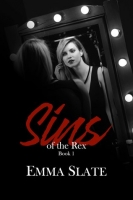 It's complicated, dark, and nothing is as it seems. My name is Barrett Schaefer and I thought I knew myself. And then I met Flynn Campbell. The mystery and danger surrounding him called to me. He changed my wants, my needs, my life. Love can destroy a person. So can death. Ethics. Morals. Hono ...
In the twisted mind of a clever killer, her intelligence makes her a prize worth taking. By whatever means. Matthew Smart has lost his Assistant, Cameron, in a brutal killing. Devastated, Matthew has to find out who murdered his employee while interviewing potential replacements. Strangely, th ...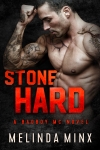 One look, and I'm stone hard. One night, and she's carrying my baby. When I'm not riding my bike, I'm riding a woman, and no one does it better than me. If they want more than a night, they can hit the road. Until I meet her. Joanna Jensson. She's everything I'm not. Innocent ...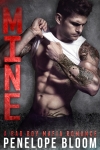 My enemies wish they had never met me, and women wish they could forget me. I'm busy carving a name for myself in the mafia underworld, and I don't have time for the women who chase after me and wanna tie me down. They can get in line for the wildest f*ck of their lives and then they can get lost. I ...
I moved to the mountains to get away. Just a small cabin tucked into the hills, it was perfect. I needed some solitude after a rough stint in the military. It changed me, and I needed some time to reflect. Now my demons and the big city are just tiny dots in the rearview mirror. Small town life was ...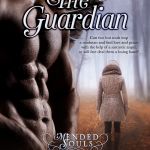 Can two lost souls stop a madman with the help of a sarcastic angel? Lucas Carmichael and Scott Anderson had it all, money, fame, and fortune. But one night's stupid mistake takes everything they thought they cherished and dumps it upside down. A car accident ends Lucas' life and leaves Scott injure ...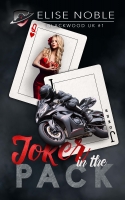 Life has dealt city girl Olivia Porter a series of bad hands, but just as she's about to fold, fate intervenes and leaves her with a full house. Out of other options, she takes a gamble and moves to the countryside, hoping Lady Luck will follow along. Olivia's decision to embrace the single life is ...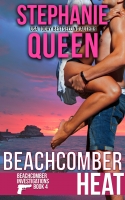 from USA Today bestselling author Stephanie Queen Book 4 in the Beachcomber Investigations Series This summer's heat wave on Martha's Vineyard is breaking records--and so is the crime wave. A rash of jewel thefts creates a demand for more security than the police can handle. Shana insists that Be ...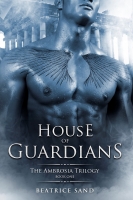 The first installment in a dark, gripping paranormal romance trilogy steeped in Greek mythology: When Laurel moves to Vancouver Island, the last thing she expects is to meet a demigod... A compelling storyline, a trilogy, demigods, mystery, naked wrestling, a handsome hero and gorgeous heroine, roma ...
One cruise ship. Multiple kidnappers. In the dark waters of the South China Sea, a handful of Black Raven agents are the only hope anyone has of living to see Christmas... Seventy-five of the world's wealthiest gamblers are ringing in the holidays with a high-stakes, three-day tournament aboard the ...
Please only review if you enjoyed the book and on goodreads and amazon. Please review as soon as possible or within a week or two of download. If willing please state verified purchase so that it will be classed a real review. Please don't say received in exchange for a review. It is frowned upon. T ...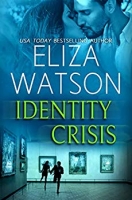 USA Today Bestseller! When Olivia Doyle's father dies under suspicious circumstances, rather than inheriting a family fortune, she inherits a new identity. She learns they were placed in the Federal Witness Security Program when she was five years old. Her father was involved in an art forgery ring ...
Maestro's music creates mindless puppets, who commit crimes at his command. To lure the sinister jewel thief out of hiding, Pinkerton Agent Sadie Michelson poses as a wealthy widow.

Fearing for her safety, William "Cass" Cassidy, her hotheaded lover, hatches his own plot to end Maest ...
Never back down, never turn your back, and never fall in love. Those are the rules Vernon Newell learned from his father, and he applies them with a vengeance. Head of a multi-million dollar criminal enterprise, Vernon Newell doesn't let family ties or misplaced sympathy get in his way. But there is ...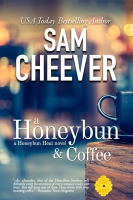 Surprised into hiding in a men's room stall at work, Angie Peterson, owner of the Dunk and Run Coffee Shoppe, overhears two men talking about killing someone named Alastair Honeybun. Picturing a frail, helpless old Englishman, Angie rushes to warn him. There's only one, small problem, Alastair Honey ...
Jake: "I make my living by killing people. Drug lords, terrorists, and gangsters. I figure I'm making the world a better place, and getting paid well to do it. I won't hurt an innocent person and I make sure my clients know this. I did my job and I did it well. There was a witness, but I let her go. ...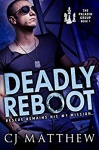 DEADLY REBOOT

Paladin Group Book 1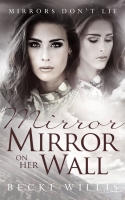 … The forgotten envelope was like the proverbial can of worms… now that she had opened it, she knew the past would come crawling out, one slimy piece at a time…
Photojournalist Kenzie Reese has spent the past eight years trying to forget her past. Now the Mafia is looking for her f ...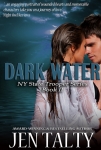 Award-Winning and Bestselling Author Jen Talty

...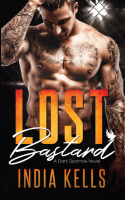 Deva Landry is relieved to be rescued from the MC princess life. But now the angel who saved her is back to collect payment. The cost? Deva is assigned to babysit bad-boy cage fighter Aleksei Voronov, forcing her back into the murky underworld of Chicago. Prepared for the worst, she's shocked to unc ...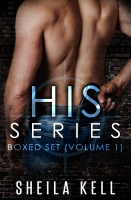 THREE Romantic Suspense BESTSELLING And AWARD-WINNNING Books • In Sheila Kell's passionate novels of heat, desire, and suspense, prepare to meet the hot-bodied men of Hamilton Investigation & Security (HIS) as they do whatever it takes to protect the women who have stolen their hearts. Box Set inclu ...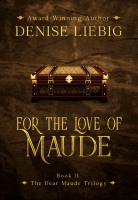 Hiding in history isn't the thrill Emily thought it would be—but neither is time travel. When her husband, Dell, was seriously injured in an accident meant to free her from her past, Emily is left to await his recovery alone.
Traversing time without the man of her dreams becomes a nightma ...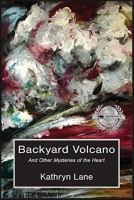 In this collection of short stories, author Kathryn Lane often fulfills the promise of mysteries of the heart while also surprising you with mysteries of life. Some of the stories are fun and humorous while others are ghost stories, romance gone wrong, or a world where fantasy and reality are fused. ...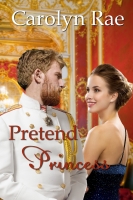 Mistaken by chance for a missing princess, Tricia is caught up in a tangle of excitement and danger while hiding her hopeless love for Cordillera's crown prince. Will the public believe her as the princess as she helps him hunt his missing cousin on the Isle of Capri?

Can she win th ...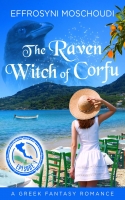 A terrible evil lurks in the mountain… Lizzie is not your average tourist. She may have just arrived on the idyllic Greek island of Corfu, but her mind is not on having a good time. Far from it, Lizzie has a daunting task to undertake: to claim back her twin brother who was kidnapped twenty years ea ...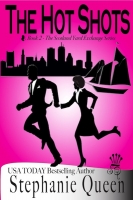 What happens when a spitfire decorator is sent to meet a hot shot detective who's being chased by a terrorist? Thrills and chills—and that doesn't count the danger…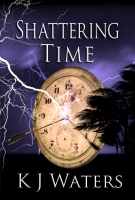 The number one best-selling thriller Stealing Time continues it's "breathtakingly original" journey. Ronnie Andrews returns from eighteenth century London shell-shocked from her first terrifying time travel encounter. Her boyfriend, Jeffrey Brennan, casts doubt on her sanity leaving Ronnie wondering ...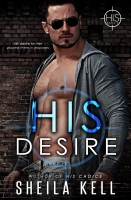 Romantic Suspense BESTSELLER And AWARD WINNER • Will his stubbornness prevent him from trusting the woman he desires? In Sheila Kell's provocative novel of suspicion and need, a handsome security specialist and a feisty FBI agent are tied by grief and attraction… and the fervor of the unknown. He's ...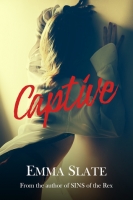 Where am I? Who am I? Here, I have no name. I am one of many. No one special. And yet— He wants to chain me. Enslave me. Break me. He may be the king, but I am no pawn. He may be the master, but I am no slave. I bow to no one. Least of all to the man who made me his captive. I'll show him.
From Book 1: Suspenseful and fast-paced, this short story will introduce you to Aurora Morelli and Kai Lawson; the characters who star in the full-length sequel "Roll the Dice" (to be released September 15, 2012). Forced to take on a new partner, after a serial rapist attacks her former one, an ...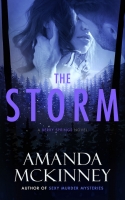 *Winner of the 2018 Golden Leaf for Romantic Suspense*, *2018 Maggie Award for Excellence Finalist*, *2018 Silver Falchion Finalist*, *2018 Beverley Finalist*, *2018 Passionate Plume Honorable Mention Recipient* "The Storm is a beautifully written whodunit, packed with suspense and hot romance. I co ...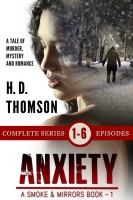 Jake Preston is on borrowed time. If he doesn't stumble upon a miracle and soon, he'll end up dead. And even if he does, he ...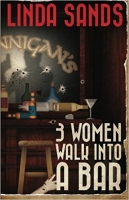 It might sound like a joke, but there's nothing funny about three beautiful women murdered in an Irish pub in Syracuse. The cops think it's an open and shut case, pointing the finger at the dead guy with the gun, bar owner James John Smith. But when a mother of one of the victims hires her lover, Bi ...
Pinkerton Agent Sadie Michelson poses as a casino singer to investigate a Texas Senator. Before she can cozy up to her quarry, she must get past his bodyguard, William Cassidy, her long-lost lover.

An outlaw seeking redemption, Cass was lured to Texas by the promise of a Ranger badge ...
Welcome to Adams Grove…where the pies are delicious but the lies are to die for. America's beloved country superstar Cody Tuggle never expected to be one of America's most wanted. At least that's how he feels since he's been accused of murdering his scheming agent. Des ...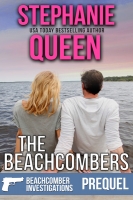 Prequel - Beachcomber Investigations Series
Ex-special ops legend Dane Blaise takes on a new partner for a kidnapping case, gorgeous Scotland Yard detective Shana George. Mistake? Maybe. The fireworks between them could get them killed before they have a chance to find the missing ...
Luz de Maria's dreams have been reduced to a notebook of newspaper clippings about famous artists and museum exhibits. She keeps it under the bed in the room she shares with the other maid who works for the wealthy Vega family in Mexico City. When Luz's father died years ago, she became ...
Ambrosia Severn went to California to go treasure hunting…what follows will change the course of her destiny. Niven, the man whose excellent collection of limbs and musculature Ambrosia was so privileged to have seen, explains calmly that someone is trying to kill her. A descendant of a star- ...
A Mafia conspiracy. A female undercover cop. A honed and fit suspect - international boxer and billionaire playboy, Freddie La Salle. Interpol cop, Anna Leyton, spirals down into a hopeless vortex of sexual and emotional turmoil as she fights to keep her professional cool in her latest assignme ...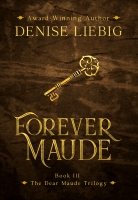 Heartbroken, carrying a bag of antique coins and the heavy burden of her aunt's untimely death, Emily leaves the world of time travel and her beloved husband, Dell, behind. It doesn't take long for her youth, beauty, and valuable coins to assist her in finding a new life in the Italian nightclub ...