Honor. Duty. Ritual. When she took the newborn prince to his homeland for a ritual, she never dreamed what she would bring back. The Vhalgenn is a warrior, bedmate, soulmate, companion, and friend. Trusted by the king. Hated by the queen. To save the newborn prince, the Vhalgenn will risk her positi ...
Davis Summerfield thought he was retired and living the good life; that was before he had to accept an offer he wasn't at liberty to refuse. Interplay, a secret government agency wants him to head up their space exploration/research department, but he soon learns there is an infiltrator from w ...
It's New Year's Eve, the year of 2099, but the distinguished guests aboard the Pearseus won't get to countdown seconds; soon they'll be counting bodies and survivors after the spaceship's crash landing on another planet. The good news? The planet is seemingly hospitable both in resources and in t ...
In the last interplanetary war a bio-weapon killed or sterilized all the males on Vensoog. To keep the colony alive, the Matchmaker Program finds ex-soldiers like Zack Jackson, a hard-as-nails ex-recon soldier who no longer has a home planet and offer him a new home on Vensoog if he is willing to ma ...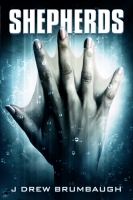 The oceans are dying. In an effort to provide sustainable tuna stocks, genetically engineered humans have been reconfigured to live at sea, using dolphins to herd large tuna schools. Olga is one of these shepherds. Independent fisherman are having a hard time catching fish and Toivo is among the bes ...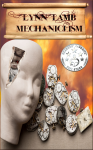 In 1632, Lord August Godwine, an Austrian nobleman, commissions Swiss clockmaker Frederick Jori to create a miniature city of automatons to amuse himself and impress the aristocracy. When Jori refuses to commit offenses against God, he undergoes brutal, unimaginable torture until the once-pious craf ...