It should have been a simple job. All archaeology student Jane Barnaby had to do was pick up a box her professor needed and deliver it to him at his dig site, along with his new car. Yes, his office was in Oxfordshire, and his dig site was in Spain, a trip of 1,400 miles across three countries and t ...
When her eyes were finally opened to the truth, she couldn't recognize her own life... Italian-born Lella York is trying to figure out who she is. Her husband has died. Her son is grown and, for the most part, gone. And now, her best friend is missing. Upon returning to Southern California after a ...
In a darkened warehouse in Colombia, a father of two and the second highest-ranking executive in one of the largest oil companies in the world is murdered in what the company claims is a botched kidnapping attempt. Three thousand miles away, on a rock wall in New Mexico, a renowned environmental sci ...

"When the home security alarm awakens Cait in the middle of the night, she assumes there are bugs in the new system and has it checked out the next day. When the security company technician arrives, he finds a halberd -- a Shakespearean weapon -- and a knife on the ground, which are construed as evi ...
Late one night, a resident of Santa Rosa reports that someone was banging on his front door and screaming for help. A raging fire which threatens homes and an armed robbery stretch police resources. Officers do not respond to the neighborhood until the following morning, when the resident calls agai ...
The last thing Andi needs is a cocky FBI agent… Badboy FBI agent Cole Lucas always gets his man. So when the unthinkable happens and one gets away, Cole grits his teeth and hunts the human trafficker all the way to Antioch, Texas, where he collides with Detective Andi MacLaren. Cole doesn't do small ...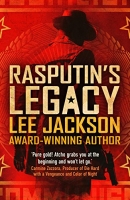 Historical/espionage thriller (not a romance).
The Cold War. A backdrop to betrayal. A playground for power. A rogue Soviet general mobilizes to overthrow the Soviet regime and gain control of the USSR's military arsenal. The world is on the brink of war. To stop him, the US president sen ...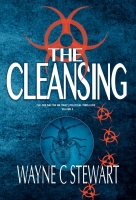 Humanity suffers. All else has failed. The 1% must be removed… Iraq/Afghan Vet Zeb Dalton is tired. Keeping America and China from exploding in a mutual firestorm of heat and light will do that to you. Still, he made a promise to himself that he would ask certain questions, were he to emerge from Se ...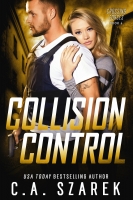 A one night stand can't possibly mean forever… Detective Jared Manning met his match at a bar. After a night of passion, she flees his bed without so much as a note. Problem is, now he can't find her. Kindergarten teacher, Melody Nash doesn't do one night stands. Embarrassment gets the best of her a ...
Five friends. A burned body. So many lies. Reeling from an abusive relationship, Katy Wild sells up her house, puts her belongings in storage and heads for the Scottish Highlands. Leaving all of her troubles behind her, she sets off to explore the rural wilderness and figure out what to do with her ...
What do the defectors really want? Why do these people betray their country and friends? Why are some of those defectors lucky, while some others are not? Why don't they ever have any regrets? What are their true motives? Is it about money? No. Do they do it for fear? No. Do they sometimes wish to b ...
Marissa Rooney stands in her daughter's empty dorm room, a half-used vial of insulin clutched in her trembling hand. Brooke has been missing for days. Her roommate hasn't seen her since that night in the bar. And if Marissa has Brooke's insulin, it means that Brooke does not. But Marissa isn't alone ...