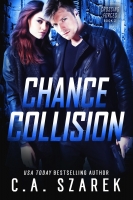 Vowing to protect her has nothing to do with feelings. Detective Pete Crane catches a new shooting case and considers it business-as-usual. But when the lead witness is the Chief of Police's fiery assistant, he never anticipated she'd challenge him—personally and professionally. Little do they know, ...
Still haunted by the loss of her famous father, newly qualified psychologist Gaby McCray is delighted to be invited to join ETHOS, a prestigious psychological counselling service. Assuming her father's reputation swung it for her she determines to both prove herself worthy and figure out what has do ...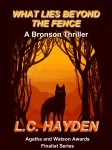 For Bronson, this was going to be an easy assignment. Find Roger and Norma, the teens that stole an important book and return it to its original owners. But when Bronson locates the book, Roger reveals the truth behind the book's existence—a truth so shocking that Bronson is forced to he ...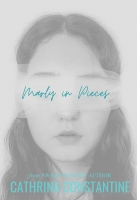 Marly refuses to believe her friend, Rae, committed suicide. Even though her wrists were slit, Marly knows her beautiful, vibrant bestie would never do that. Even though the two had drifted apart, Marly and Rae made a blood promise long ago. Even in death, Marly intends to honor that vow. Determined ...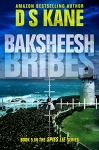 A covert operative is ready for a new life outside of international espionage. But her enemies are far from willing to let her go…
...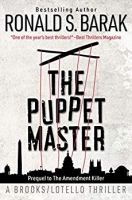 What would YOU do if they took everything you had, your family, your home, your business, your dignity, even--perhaps--your sanity? Ronald S. Barak's latest, The Puppet Master, prequel to The Amendment Killer, and the second in the Brooks/Lotello Thriller Series is a gripping story of a political sy ...
Justice is best served messy. Sometimes love is too.
To the people who prey on the innocent, the mundane, and the "lesser;" whose brute savagery escapes the scales of justice, time and time again; who place no value on a human life...
They're coming for you. ...
From Book 1: What a great murder mystery plot! ★ ★ ★ ★ ★
Fantastic book. Sudden twists that will leave you totally surprised. Loved it! ★ ★ ★ ★ ★

Would you save your daughters killer?

When Evie Butterworth faces every parents nightmare, the death of her da ...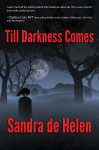 When Beth Vogelsang's Uncle Jerry is tortured and murdered Beth's estranged friend Regan is the first cop on the scene. Regan hopes for reconciliation, but they've led different lives. Beth has been abused, beaten, raped, and has experienced a devastating death in the family. She's also fallen in lo ...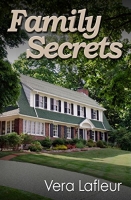 A new husband, a new town, a new job-- Claire O'Connell Whitney expected moving was going to be an adventure. But in one mystifying, horrifying morning, adventure turns to disaster and she finds herself accused of murder! Now she is unable to explain the unexplainable, even to herself.
The sea didn't have her long enough to ravage her broken body. Her beauty is still intact, her pale lips slightly parted in the memory of her last breath, her dark hair clinging to her face in long, wavy strands. Every inch of her skin bears testimony of her terrifying fate at the hands of the man w ...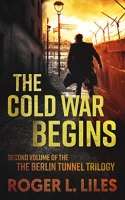 As the Cold War between East and West commences, so does our story. The setting is war-ravaged Berlin in late 1946. From that devastated and divided city, spies from both sides began to move with relative ease throughout occupied Germany. America and its allies need to determine the composition and ...