Milton, a young detective, is sent to Cyprus to find a precious stolen icon. He is short, bespectacled, a scholar of human nature and criminology, but he can handle himself. His arrival causes panic among people who have everything to lose. A cryptic character called The Voice sends an assassin to k ...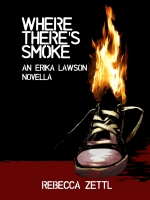 When fires start cropping up on the Gold Coast, it's Detective Erika Lawson's job to put a stop to them. Erika hunts the arsonist, piecing together the clues he's left behind. But the more she learns, the more she realises the boy she's looking for is not who she expected. Meanwhile, TJ is in over h ...
What would you do if your own family hawks you to the highest bidder? Devastated after losing her parents to a fiery crash in East Africa, Asha has no idea what her future will hold. That is, until she's shipped off to a seaside town in India to join an extended family she never knew existed. In a n ...