Undercover Federal agent Timothy Carter seeks to find out from Dr. Stella Hunter, a Medievalist at Michigan University, what caused a riot in Cairo that left him wounded, scarred... and in need of answers. Lurking behind these events, and somehow tied to the book 'Myths and Legends: The Ribbons of T ...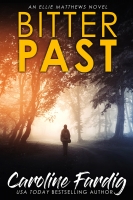 From USA Today bestselling author Caroline Fardig comes a gripping new forensic mystery series. Three years ago, criminalist Ellie Matthews was blindsided when a grisly homicide case suddenly became personal. She abandoned the danger and stress of crime scene investigation for a professorship at a p ...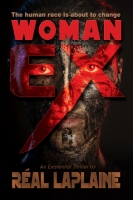 Inspired by the testimony of women around the world, Réal Laplaine's latest book, Woman EX, explores the real impact that a patriarchal history has had on society. When disaster after disaster topples the status quo, the world is forced to rebuild itself from the toxic ashes. "A thriller that will ...
Until tragedy scuttled her dreams, Christina Davenport had been training to become a magician like her father. On her twenty-fifth birthday, a mysterious present reawakens her interest. A pop into the local magic store captures the attention of a charming street performer, who hires her as his assis ...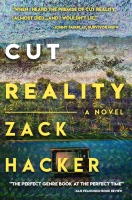 When death washes ashore on reality TV, who's to blame? Join Jason Debord as he seeks clarity following the death of a reality TV co-star and ends up uncovering criminal conspiracy. When Jason returned home from competing on Beached he'd lost weight, couldn't sleep, and felt more alone than ever. Bu ...
To save Darien's life his brother asks, "Can you walk in high heels?"

Erika Bailey, owner/manager of a drag queen club in Bangkok, Thailand has happily settled into all aspects of her new life, except for her lack of a love life. When a new diva auditions, Erika is bewild ...
PRIDE can be the downfall of many. FBI Senior Special Agent Thompson had been trying to catch the paid assassin known as The Lion for many years. Now, as retirement looms, fueled by his sense of being outwitted at every turn by the killer, he takes drastic action, with unforseen deadly consequences. ...
A CIA Operative goes deep undercover in Russia and teams up with a group of SAS Soldiers amidst a growing nuclear threat against America and a ruthless killer stalking them from the shadows. Former Special Operations Sergeant, Roger O'Neil is living quietly on his Montana Mountain ranch with his fam ...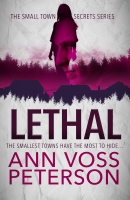 LETHAL
Book One in Small Town Secrets series

A Prison Wedding
Psychology professor Risa Madsen was too late to stop her little sister from marrying incarcerated serial killer Ed Dryden. But it wasn't until he escaped, and took sister Nikki with him, that the ...

A ship wreck-- Dozens of bodies washed ashore-- Clear evidence that evil has made port in London. The horrific case piques the interest of P.I. Lorne Simpkins. It doesn't take long before Lorne learns that young, helpless women are being caged and sold to the wealthy and salacious. Old wounds are wr ...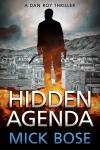 A wronged assassin seeks revenge.

A global conspiracy unfolds against America.

Dan Roy is an elite black ops warrior. The kind Washington looks to when all avenues are closed, and action is the only option.

But in his latest mission, Dan u ...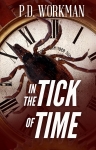 Do things with lots of legs creep you out? This may not be the book for you...

Award-winning author P.D. Workman's In the Tick of Time will leave your skin crawling every time you hike through the woods or long grass, long after you have finished reading it. A well-crafted suspense novel ...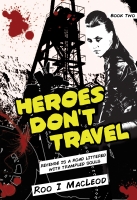 Heroes Don't Travel - #2 Dystopian Thriller Heroes Series is another fast paced ride.
The feral town of Henwell is in turmoil

Guns have been fired and bodies litter the streets

A girl has crossed the Gypsies and they want blood

Anyones blood

Thi ...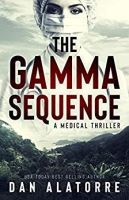 Geneticist Lanaya Kim must do what authorities haven't—tie together the "accidental" deaths of several prominent scientists around the country to show they were actually murdered. Over the past two years, geneticists have died in what appear to be accidents, but Lanaya knows otherwise. If she tells ...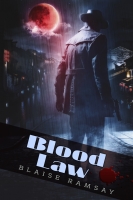 Former ADA Alastair Maddox pursues Prohibition Chicago's most dangerous monsters after witnessing the deaths of his parents and grandparents as a boy. When a former colleague in Chicago PD comes to ask Alastair for help, he comes face to face with the mysterious Alexandra DeLane. But something's off ...
Artist Brody Trent enjoys a simple life living and working in NoDa, an artsy district of Charlotte, North Carolina. He wakes one morning to find himself charged with the brutal assault on a young woman who now lies comatose, unable to testify to his innocence. A fluke accident allows him to escape c ...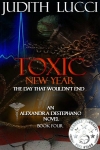 The party of the year in the rural Virginia countryside turns into a day of horror as the enemies of Alex's grandfather, Congressman Adam Patrick Lee, bring the war to his Virginia estate killing, maiming and destroying every thing in their path.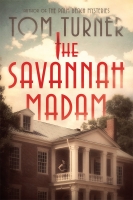 From the author of the Palm Beach Mystery Series The beautiful Farrell sisters are an unlikely duo of gumshoes. Tired of following cheating husbands to no-tell motels, the two catch a case which could either make their bones or get them killed. Maybe both. To crack it, the sisters must dive deep int ...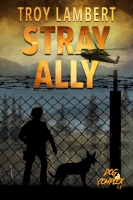 A strange accident on the freeway, accusations of murder, and an encounter in the Idaho wilderness all propel Todd Clarke, not exactly one of the good guys, into a new friendship with a dog named Sparky in this canine military thriller. But Sparky is no ordinary dog, and there is more going on than ...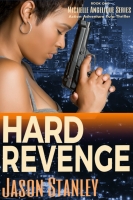 (First of four in the series - so far) Sick at heart. . . Mad to the bone. . .Witness to her brother's murder, Michelle is dead set on revenge. But how? Neither a gangster or a cop, she's just a regular person, an "everywoman." Now, she's also hunted and homeless. Her life in shambles Michelle disco ...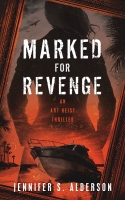 An adrenaline-fueled adventure set in the Netherlands, Croatia, Italy, Luxembourg, and Turkey about stolen art, the mafia, and a father's vengeance. When researcher Zelda Richardson begins working at a local museum, she doesn't expect to get entangled with an art theft, knocked unconscious by a forg ...
The eighth book in the gripping technothriller series, Spies Lie, perfect for fans who love Robert Ludlum, Lee Child, and Barry Eisler. When Stanford University sophomore and budding computer hacker Ann Sashakovich meets senior Glen Sarkov, the CEO of a budding new startup, she is smitten. Glen is y ...

Between adjusting to life as a newlywed and trying to survive the first month of medical school, Sara Alderson has a lot on her plate. She definitely doesn't need to start visiting other people's dreams again. Unfortunately for her, it's happening anyway. Every night, she sees a di ...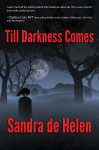 When Beth Vogelsang's Uncle Jerry is tortured and murdered Beth's estranged friend Regan is the first cop on the scene. Regan hopes for reconciliation, but they've led different lives. Beth has been abused, beaten, raped, and has experienced a devastating death in the family. She's also fallen in lo ...
Newly trained and ready to rock her first assignment, Gwynn Reznick goes undercover posing as an accountant. After fending off the unwanted advances of a company executive, she stumbles on a murder scene staged to look like an accident. Then she learns another employee died in a suspicious oil well ...
Two women. One night. So many deaths.

When radio journalist Pete Bailey betrays his wife Meg on his fortieth birthday, he has no idea of the terrible consequences that will follow his infidelity.

His passionate relationship with Meg is on the rocks and they're havi ...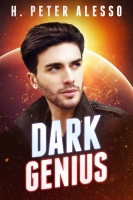 A Sci-fi Techno-thriller -- a quantum computer in the hands of cyber-terrorists. With a profound sense of relief, Andrew Lawrence put his past academic failures and egregious family circumstances behind him. He was ready for a fresh start. At Harvard, Emma Franklin developed quantum computer softwar ...
Excalibur is Missing. A Killer is on the Loose. One Reporter is Determined to Uncover the Truth. James has a nose for trouble. But that's nothing new. This time, things are different... …his life is on the line. James is the chief editor of a small newspaper. It's hardly captivating work. He's bored ...

A Historical Conspiracy Thriller for fans of Glenn Cooper, Kate Mosse and James Rollins A healing herb kept secret for centuries. A TV show host who stands to lose everything. Castile de Granada, 1492: Risking her life, Spanish author Ana-María de Carbonela vowed to keep an unknown yet powerf ...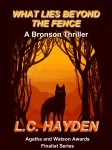 For Bronson, this was going to be an easy assignment. Find Roger and Norma, the teens that stole an important book and return it to its original owners. But when Bronson locates the book, Roger reveals the truth behind the book's existence—a truth so shocking that Bronson is forced to he ...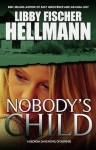 Finalist in the Daphne du Maurier Award for Excellence in Mystery and Suspense.
Finalist for the 2015 Shamus Award, Best PI Indie Novel.
Finalist in the Chicago Writers Association — Fiction Category
Shortlisted for the Kindle Book Review Awards: Mystery/Thrille ...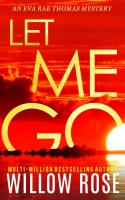 NEW RELEASE from multi-million-copy best-selling Author Willow Rose. What if a stranger told you that she believed your child is about to be killed? What if that woman was an ex-FBI profiler with a disputable reputation? Would you believe her? Eva Rae Thomas is chasing down a vicious killer, but no ...
Some see Alec Winters as a breathtaking, amazing angel, a savior. Others see him as a mind-blowing nightmare, the most terrifying demon their minds could ever conjure. Alec Winters roams the gritty streets of New Orleans as hero and protector of the innocent while he annihilates wicked evil-doers in ...