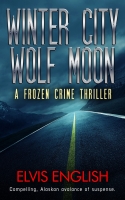 When two young Alaska Native women are found dead along the banks of Ship Creek, and their deaths are ruled "accidental" and "undetermined" by the police, burned out gumshoe Lewis Bocarde, well-acquainted with life on the gritty streets of Anchorage, senses something sinister rising. Allied with a s ...
A cautionary tale about the consequences of blind prejudice, SHE'S MY DAD tells the story of a transsexual woman named Nickie Farrell, who, returning to her Northern Virginia alma mater to teach English to a new generation of scholars, is unaware that in the nearby town lives a son from an illicit l ...
Some see Alec Winters as a breathtaking, amazing angel, a savior. Others see him as a mind-blowing nightmare, the most terrifying demon their minds could ever conjure. Alec Winters roams the gritty streets of New Orleans as hero and protector of the innocent while he annihilates wicked evil-doers in ...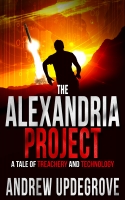 Cybersecurity super-sleuth Frank Adversego finds himself trapped in a power play between the FBI and the CIA as hackers try to destroy the USA. Only by defeating the Alexandria Project can he clear himself. Over 100 four and five star reviews on Amazon!
From Book 1: Read the novel voted Science Fiction Book of the Year*, now in development as a major motion picture. Nomad is the first book in a new four-part epic from million-copy bestseller Matthew Mather.

Humanity only has days to prepare. Can one family surv ...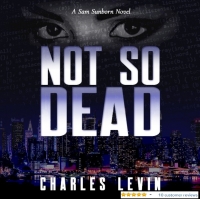 How does Sam Sunborn achieve immortality? He and his quirky team give birth to an invention that digitizes their personalities. What could go wrong? They will face apocalyptic danger as ruthless terrorists try to acquire it at any cost. Mysteries & surprises abound in this fast-paced thriller. " ...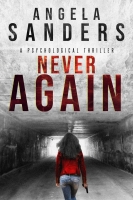 She fought to leave her past behind her, but for Charlotte, there is no escape. New Orleans Homicide Detective, Charlotte Pierce, was on the hunt for a sadistic serial killer who was known for slicing his prey, when she nearly became his ninth victim. In an effort to leave her past behind her, she w ...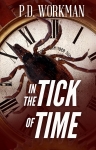 Do things with lots of legs creep you out? This may not be the book for you...

Award-winning author P.D. Workman's In the Tick of Time will leave your skin crawling every time you hike through the woods or long grass, long after you have finished reading it. A well-crafted suspense novel ...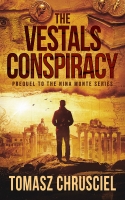 Nina Monte, a renowned professor of ancient religions, receives a cryptic message. Her former mentor and a prominent Italian archaeologist, Filippo Oliveri, needs her to come to Rome—he believes only Nina is capable of understanding the true significance of his new discovery.
But when she finall ...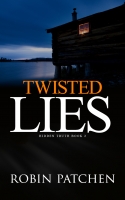 "Marisa peered down the stairs, toward the street, at the sidewalk. Her sister and her daughter had been there just a moment before. They should have been staring back up at her, waving, smiling. But they were gone." --Robin Patchen, award winning author of Finding Amanda and Convenient Lies About T ...
Suspense, intrigue, and dazzling plot twists power this tale of an FBI special agent and rookie investigator racing through the darkest layers of Minneapolis to chase a sinister Federal Reserve robber. FBI Special Agent Jack Miller, pulled into a high-profile case to mentor a new agent, finds himsel ...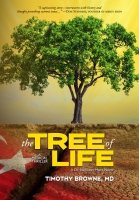 A massive earthquake hits Eastern Turkey, the ancient area of Mesopotamia, unveiling hidden secrets and opening an epic battle between good and evil. Dr. Nicklaus Hart has lost his moral compass. As an orthopedic surgeon in a busy trauma practice, the cares of the world overshadow what Nick knows is ...
When Sophia Cordova-Jones set out to build a better life for her autistic son, she couldn't have known she'd put herself in the sights of a killer. A responsible single mother, Sophia invested in a business with a new friend, Eddie Caruso. He swore they would turn a profit. He promised to make t ...
Donnie Brasco meets The Pelican Brief... Headstrong and impulsive, reporter Cassie Phillips hitchhikes across Missouri to get a prize-winning story. Instead, she's attacked and ends up abandoned and lost in East St. Louis…until drug dealer Tony Scarlotti finds her and takes her home. The inconsisten ...
Dr. Amelia Rimgold is about to testify in a generic drug fraud. Two days before she's scheduled to go before the House Committee, she's shot during an intermission at the New York Fowler's Opera. The hit man takes the victim's antique gold locket. And then the spell on the locket, cast by an innocen ...
An ancient artifact holds the power to change history… or destroy it. Archaeologist Samuel McCarthy is on the verge of a groundbreaking discovery, deep in the Egyptian desert... The treasure map has led him this far, but the ancient defenses and advanced cloaking technology guarding the cave prove i ...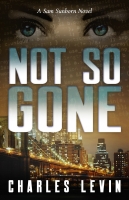 NOT SO GONE, a new fast-paced thriller from the bestselling author of NOT SO DEAD . . . In NOT SO GONE, Sam Sunborn is forced to come back from the Dead to save his son and protect his country from a sadistic terrorist. Can the genius scientist, Frank Einstein, free Sam from the Cloud and bring him ...
The finale to the gripping, disturbingly realistic Downriver Trilogy The pandemic is over. Whole swaths of humanity are its victims. In the aftermath of the plague caused when an attempted genocide backfires, a majority of the Caucasians on the planet are wiped out, dramatically reforming social, po ...