Dana Kane, the Area Master of Michigan, knows how to handle a heavy workload. With monsters lurking at every turn, her hunting abilities have never been in such high demand, but the number of Hunters available in the area has never been lower. Iva Morrell, her rival out of Ohio, has been busy too, b ...
Chrishaun Keller-Hanna, K D Brock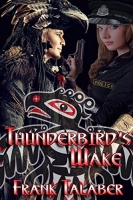 Agatha Christie, roll over in your grave, new sleuths on the prowl. Haida shaman Charlie Stillwaters convinces Carol Ainsworth, a Vancouver detective, to join him as he breaks his way into a high security prison. The duo are determined to find out who killed the previous native elder before all ligh ...
Winner of six literary awards, including Gold Medal, Science Fiction, Readers Favorites 2013.

When the perfect human, Galahad, escapes from Pioneer Laboratories, the illusory peace between humans and their derivatives—the in vitros, clones, and mutants—collapses ...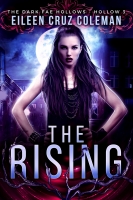 In Crimson Hollow, darkness rules, and those who seek the light are eliminated. Twenty-one-year-old fae, Isabel, is kidnapped and tortured by a half-vampire, half-fae hybrid who is part of an army raised with one goal: the enslavement and killing of all good fae and humans. During her captivity, she ...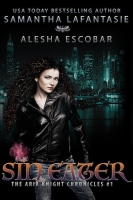 Aria Knight has an unusual set of skills: she will hold back the hounds of Hell so that you can fly toward the Pearly Gates, and she will wipe your slate clean so you don't become karma's bitch…for a price. A Sin Eater has to make a living in today's world somehow. But when she's called in the dead ...
Zoe Jabril needs to devise a kick-ass plan to save the world ASAP. Otherwise, Armageddon starts the day she turns eighteen—and if that happens, everything is going to hell. Literally. She could be any other 17-year-old attending parties and checking out cute guys—except she discovers her ...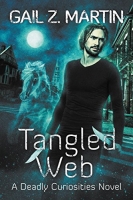 Cassidy Kincaide runs Trifles & Folly in modern-day Charleston, an antiques and curios shop with a dangerous secret. Cassidy can read the history of objects by touching them and along with her business partners Teag, who has Weaver magic and Sorren, a 600-year-old vampire, they get rid of cursed ...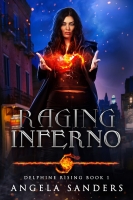 Two years have passed since Abigail Blanque's life was changed forever. After suffering a great loss, she fed into her darkness and pain, killing every rogue vampire within her reach. Abby finds herself marked by an evil ancestor hell-bent on returning from her talisman-encased prison. She needs Abb ...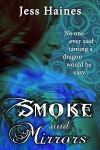 Read the book readers are comparing to Harry Potter, Throne of Glass, and Anne Bishop's Others Series!
A girl who uses her illusions to fool the world into thinking she's just like all the other magi.

...
2017 Distinguished Favorite Award-Independent Press Awards A Tea Party activist discovers that he is growing another head. A playboy befriends a fickle female only six inches tall. A lonely librarian answers a matrimonial ad from a demonic farmer. Darkness abounds in James Hanna's cryptic stories. I ...
My life used to be so simple. Get in, outsex a pesky incubus and get out with the cash. The vampires changed that. I hate vampires. Firstly, the Demon Child woke and went on a feeding spree. He's strong, lightning fast and as cute as a button. I fight demons by using my sexual aura, which makes hunt ...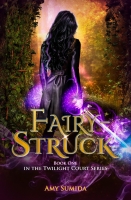 I keep the world safe from Fairies but now one of them is protecting me. The Sluagh has come for me and nothing stops them. The monsters of Fairy chitter and cackle and screech all around us while Tiernan holds me tightly, hiding us within his magic. Under the cover of some roots, his body laid over ...