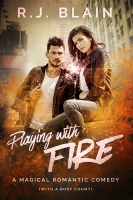 "What do you get when you mix gorgons, an incubus, and the Calamity Queen? Trouble, and lots of it. Catering to the magical is a tough gig on a good day, but when Bailey's sexiest enemy's ex-wife angles for revenge, she's tossed into the deep end. Warning: This novel contains excessive humor, action ...
From Book 1: The head of Orsino Security was hired to protect her for a week. Instead, his bear wants to claim her forever.

It takes one look for bear shifter Salvatore Orsino to know that Natale Durante isn't just his client… shes his mate. His first instinct is to lay Natales ...
Please only review if you enjoyed the book and on goodreads and amazon. Please review as soon as possible or within a week or two of download. If willing please state verified purchase so that it will be classed a real review. Please don't say received in exchange for a review. It is frowned upon. T ...

Paris marshal Danni Metreaux has her hands full with criminals preying on a local Weeia merchant, a fresh trainee and the happy distraction of a new love interest. Her instincts tell her that a powerful Weeia has been forcing humans to commit a series of crimes, and wiping their victim's memor ...
In the land of the great red sun, wolf-shifters reign—able to wield magic and shift form at will while privileged wolves serve them. Dogs rove through the woods in packs speaking, singing, and scavenging—afraid to befriend the humans who live repressed. As the lowest of all four races, the humans wo ...
An otherworldly tale with indelible characters in a realistic wartime setting. Hoffmans novel sublimely fuses world history and Jewish folklore.---Kirkus Reviews

In the fires of World War II, a child must save his people from darkness…

Ten-year-old Uriel has al ...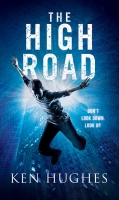 "A new take on urban fantasy... an action-packed adventure that will have you on the edge of your seat." - bestselling author Nat Russo The sky was never the limit. Enter a world of gangs, vigilantes, and magic that's powerful enough to kill. Mark has never been the survivor his friend Angie is, but ...
Luke was forged in the fury of a massacre. Seizing the mantle of alpha from the tyrant bear shifter responsible for the carnage, he works to rebuild his broken pack. His elders insist he find a mate to calm the animal raging inside him, but Luke doesn't believe it's possible. Cassie has ...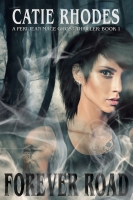 A world full of ghosts. A reluctant psychic medium. Destiny only knocks once—then it kicks down the door. Peri Jean Mace thinks seeing ghosts is a curse, but her murdered trailer trash cousin doesn't care. She wants Peri Jean to expose her killer. Peri Jean figures out everyone in her one-stoplight ...
Gunner Wilkes is sure of one thing: his rock idol, Horatio Slice, didn't explode in a pyrotechnics mishap like the press is claiming – he was sucked through a portal into another dimension. After building a machine he hopes will bring the rock god back to Earth, Gunner falls into an adventure beyond ...
Zac Montclair's first priority is to protect his people. With the escalating war between factions of shifters over land and resources, he has agreed to an alliance between his polar bears and the Shadowcat Nation of cougar shifters. But the treaty comes with a condition…he must accept o ...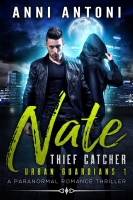 Can the thief he's sworn to capture be his one true mate? Guardian Nathan Hawke loves catching criminals. Emily has her own brand of justice which takes her outside the law. This paranormal romance/ urban fantasy story is a thrilling mix of danger, suspense and white-hot sizzling romance. Emily, thi ...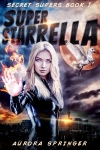 Teen superhero, Starrella, and her flying horse combat vicious killers in the skies of Atalanta. The quiet summer before her freshman year turns frighteningly weird after Estelle Wright trespasses onto an Army base. Blown into the air and knocked unconscious, she wakes with a nascent superpower. Not ...
First in Caroline Hanson's new urban fantasy trilogy, Forgotten is the story of a young woman who has both everything and nothing.
...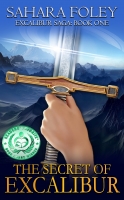 The world is changing . . . . . . and no one sees the danger. However, one man – accidentally imbued with extraordinary powers – could be the answer to it all. As visions compel him on a journey involving the legendary Excalibur and The Lady of the Lake, Arthur finds himself in England. The ...
Computer hacker, Lorcan, is finishing the last spy job so that he could come home and propose to his childhood sweet heart. Unfortunately, the job goes wrong and he is trapped in a magical world underneath the deep sea where mer-creatures hunt for a secret key they think he has stolen.

P ...
Nia hates people. She also hates vampires. Too bad she is one. An innocent bit of fun finds Nia tangled with a dangerous man and the powers that be send her to live with the vampire lord of Las Vegas. Their efforts to get Nia back on the straight ...
Phoenyx Blake has a secret. When she wakes in a dungeon with three strangers, she is forced to face it, which isn't easy seeing as her cellmate, Sebastian, has starred in her dreams. As days pass, they learn they are each one of the four elements bound in human form and they have been abducted by an ...
She found her happy ending, or did she? Isabel It was like a fairy tale. A handsome misunderstood prince with more money than he knew what to do with and he wanted her. A plain bookworm with a penchant for numbers. She should be happy, right? Then why couldn't she get that cocky grin out of he ...

Every gift has its price ... There is a world that exists within our own. A world brimming with extraordinary wonder and ruthless brutality. A world Emelynn Taylor doesn't yet know she's part of. The Gift she naively accepted years ago branded her as one of them. And now, if the Gift doe ...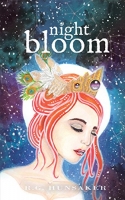 All Sophie Bloom has ever known is a quiet, sheltered life with her abysmally normal parents. She has no idea that one morning will change everything about her ordinary life. Because by the end of her usual run, she's seen something she can't explain—something that can't be human— Sophie is plunged ...