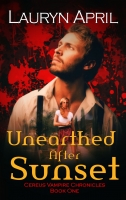 When Greg Erickson is killed by sultry and seductive vampire Lila, he wakes up cold and alone in a wooden box. After clawing his way out, he finds himself thrust into a vampire turf war, unsure of exactly whose side he's on and why he's fighting. Greg discovers that it's not easy to be human one day ...
Out of the spotlight, in the darker corners of the studio backlots, Hollywood hides a remarkable secret. Actor or actress, set designer, electrician, best boy, or grip—in la-la land, it pays not to be human. Vampires, succubae, trolls, elementals, goblins—studios hire anyone and anything that can ta ...
"I broke the fourth law of Kanaloa. I made physical contact with a human." Running from her past, a jazz singer finds refuge on the island paradise surrounding Pearl Harbor, but her life is forever changed when Japanese fighters attack and a mysterious man emerges from the sea to save her life.