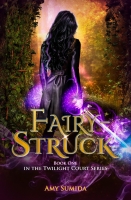 I keep the world safe from Fairies but now one of them is protecting me. The Sluagh has come for me and nothing stops them. The monsters of Fairy chitter and cackle and screech all around us while Tiernan holds me tightly, hiding us within his magic. Under the cover of some roots, his body laid over ...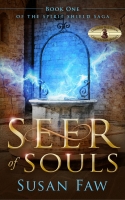 The time for hiding is finished. The dead are restless. Fate and destiny collide. Twins Cayden and Avery Tiernan have grown up in isolation on the fringe of the realm. Gifted with forbidden skills, they hide their growing magical powers. Ancient prophecies speak of the ones with the power to depo ...
Lies. Shifters. And space vampires. When Elly Morgan, a foxkin ex-cop-turned-PI on a mission from the Seannach Council, encounters her murderous quarry in an alley he is far more than she expected or can handle. Detective Blaine Cornell, the Chief Inspector from Lumina, is also sent to track the sam ...
Prelude is a prequel to Crescent City (An Alec Winters Series, Book 2). Get a behind-the-scenes look at sixteen-year-old Alec Winters, a New Orleans teen-jock, before his strange, supernatural transformation. Discover little-known facts about the cultural differences of the deep-south and a good-ole ...
Straight out of the pages of the legendary vampire novel Dracula comes a demon hunter for the modern world. Mina Murray and Jonathan Harker had a son. They named him Quincy. His guardian angel calls him Q. Dracula calls him nephew. Demons call him The Reaper. "There are things in this world that men ...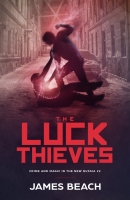 First someone stole Aurelian's luck. Now they were coming for his life.
The day Shane Callahan lost his wife and was forced to run from the only home they'd ever known was the day he'd vowed he'd kill every last man responsible. He's waited years in hiding, but is finally on the verge of taking his revenge. Until he is assigned to protect a Heale ...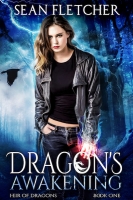 A secret organization wants to help her. An ancient order wants her dead. And she doesn't even know what she is... Kaylee Richards just blasted her first date with lightning. She has no idea how, but when the creep pulls a sword on her, what's a girl to do? Turns out Kaylee is a dragon-kin, a ...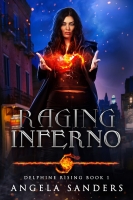 Two years have passed since Abigail Blanque's life was changed forever. After suffering a great loss, she fed into her darkness and pain, killing every rogue vampire within her reach. Abby finds herself marked by an evil ancestor hell-bent on returning from her talisman-encased prison. She needs Abb ...
Lead Council member, Christoph, is dead by Elyse's hand, and Descendants have begun to emerge, exposing their secret to the world. Some see this as the prophecy come to fruition, but the prophecy caries a heavy consequence. It was never meant to be as peaceful as most had hoped. Humans and Descendan ...