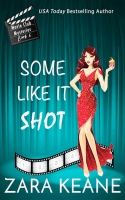 "Danger was part of my job description, but none of my contingency plans anticipated an attack by a Maine Coon." It's summer on Whisper Island. Ex-cop-turned-private-investigator Maggie Doyle is looking forward to sun, fun, and romance. Instead, she gets bills, an assault allegation, and a busted wr ...
Hollywood starlets are supposed to be happily on set in sunny California, and not trapped in drafty manor houses during ferocious snowstorms. But after Cora Clarke's best friend and fellow actress elopes with an English earl, Cora visits England to help her friend brave the aristocratic disapproval ...
Who knew a New Year's trip to Budapest could be so deadly? The tour must go on – even with a killer in their midst… Recent divorcée Lana Hansen needs a break. Her luck has run sour for going on a decade, ever since she got fired from her favorite job as an investigative reporter. When her fresh star ...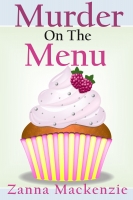 A dead celebrity chef boss. A mysterious and handsome new neighbor. A past she's desperate to forget. Lizzie's got a lot on her plate! A fun romantic mystery with all the right ingredients. Celebrity chefs, a yummy special agent and baking.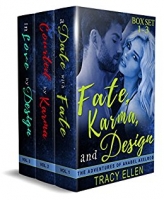 What do you get when a brainy, blonde bookseller who's a magnet for trouble meets a not too tall, deliciously dark, and definitely not handsome new man in town man operating under his own secret agenda? The Adventures of Anabel Axelrod 8 Volume ongoing series! Welcome to Anabel's world as she banter ...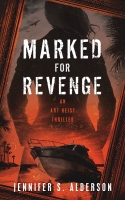 An adrenaline-fueled adventure set in the Netherlands, Croatia, Italy, Luxembourg, and Turkey about stolen art, the mafia, and a father's vengeance. When researcher Zelda Richardson begins working at a local museum, she doesn't expect to get entangled with an art theft, knocked unconscious by a forg ...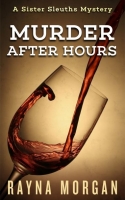 Whose secret is a motive for murder? Sandra is murdered while working late at the office and the investigation drives Detective Elliot crazy because everyone has secrets. Ian is trying to hide illicit activities, Henry has a darker, hidden side, George needs money and will make it any way he c ...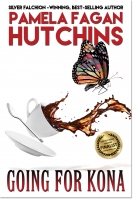 Unforgettable characters, epic love story, page-turning mystery. When her husband is killed in a hit-and-run bicycling accident, it takes all of Michele's strength not to burrow into their bed for the rest of her life. But she promised herself she'd do the Kona Ironman Triathlon in Adrian's honor, a ...
Stilettos can be Deadly... Enlisted as a child and living out the vicarious dreams of her adoptive mother as a covert-ops sleeper, Kefira fights against a ticking clock. Flashbacks provide sanctuary from the political intrigue, adding depth to the real-to-life personalities of Kefira's team. In ...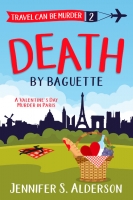 Paris – the city of love, lights… and murder? Join tour guide Lana Hansen as she escorts five couples on an unforgettable Valentine-themed vacation to France! Unfortunately it will be the last trip for one passenger… Lana Hansen's future is looking bright. She has money in her bank account, a babysi ...
"Man is least himself when he talks in his own person. Give him a mask, and he will tell you the truth."
-Oscar Wilde

College journalist Adele Plank has been granted a rare interview with one-time bestselling author, Decklan Stone. He is a man largely withdrawn from the world f ...
DELIGHTFULLY SOUTHERN, SURPRISINGLY EDGY, DELICIOUSLY UNPREDICTABLE "Cherry Tucker finds trouble without even looking for it, and plenty of it finds her in Still Life in Brunswick Stew…this mystery keeps you laughing and guessing from the first page to the last. A whole-hearted five sta ...
Three deaths, one clue and twenty-four hours before it'll be too late... Homicide detective Calamity Dresden has twenty-four hours to catch a killer before he kills again and disappears underground. Estranged lover Sebastian Rourke wants justice for his murdered father and every other victim of Melb ...
When she's assigned to cover a murder, reporter Jenessa Jones jumps at the chance — until her aunt becomes the prime suspect. Jenessa must enlist the help of her detective boyfriend Michael to clear her aunt's nam ...
A Mafia conspiracy. A female undercover cop. A honed and fit suspect - international boxer, Freddie La Salle.

Interpol cop, Anna Leyton, spirals down into a hopeless vortex of sexual and emotional turmoil as she fights to keep her professional cool in her latest assignment. When th ...
Postmen. Poltergeists. Poteen. When former San Francisco cop, Maggie Doyle, extends her stay in Ireland, dealing with more murder and mayhem isn't on her to-do list. The instant Maggie and her UFO-enthusiast friend discover the dead body of the Whisper Island postman, Maggie's plans to chill for the ...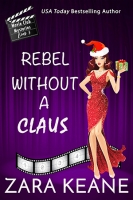 Makeup. Mannequins. Murder. When ex-cop-turned-P.I. Maggie Doyle scores a lucrative undercover job at the makeup counter at a fashionable Galway department store, she expects discounted lipstick and an easy paycheck. After an altercation with a customer leads to a dead body in Maggie's bathtub, she ...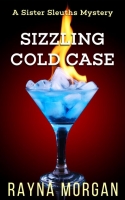 Sizzling Cold Case…Tragic Accident or Cold Blooded Murder? Warren gets a chance to solve 'the one big case that got away.' But will he put the people he loves in serious danger by accepting this challenge? The first client of the Conley Austin Detective Agency brings an unsolved case from Warren's p ...