SEEKING THE SMART ONE Twenty-four-year-old Jen Reid had her life in good shape: an okay job, a tiny-cute Seattle apartment, and a great boyfriend almost ready to get serious. In a flash it all came apart. Single, unemployed, and holding an eviction notice, who has time to remember trying out for a r ...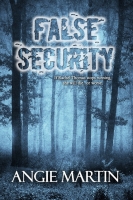 Rachel Thomas longs for normalcy, but if she stops running she could die... or worse. Chased by a past that wishes to imprison her, haunted by dreams that seek to destroy her, Rachel finds solace in a love she could not predict. A love she cannot deter. Mark Jacobson is the man who never needed love ...
The greatest gifts of all are love and hope. Elizabeth Mitchell is spending Christmas with her children and grandchildren, but the recent death of Elizabeth's ailing husband and the absence of her son-in-law, missing in Afghanistan, hangs like a shroud over the family gathering. Then Elizabeth begin ...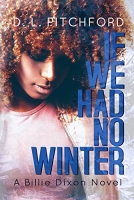 Dive into the first installment of this gritty slow burn college romance series about love, loss, and second chances. Introverted Billie Dixon has life planned to a T, and Bradford College is her chance for comfortable solitude. Her best friend lives across the hall, her roommate ignores her, and to ...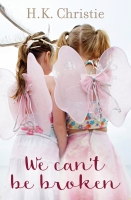 Always the youngest and tired of being called the baby, nine-year-old Casey is thrilled when her little sister, Anna, arrives in the winter of 1986. Once Anna is born everything changes for the better: a new sister, a new house and a perfect life. It's as if nothing can go wrong—until Anna gets canc ...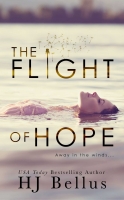 A tragic accident. A mother in mourning. Can a second chance rise from the wreckage? Marlee Foster's life was just getting started. She couldn't wait for the return of her husband from deployment. After all, he'd be there just in time for the birth of their daughter. The welcome home party is full o ...
HJ Bellus Narrated by Lacy Laurel
"Sometimes, you have to take a chance." As a marketing executive, Heather Stanton is used to spinning anything negative that comes her way into gold, but now both her personal and professional lives have hit a glitch, so she cuts her losses and boards the first train out of town, leaving it all behi ...
Jessica is looking to change her life after becoming single again. Leading trail rides and wine tastings in the California wine country sounds perfect. What could possibly go wrong? Is it a good idea to date the handsome vintner? Is he right for her, or is he too arrogant? How about her quiet male f ...
Six years ago, Dr. Marla Grant gave into temptation with a gorgeous man. Now a single mom to a little girl, Marla finds herself in a dilemma when the funding for her community clinic is threatened by none other than the powerful billionaire of her long-ago fling and unsuspecting father of her child. ...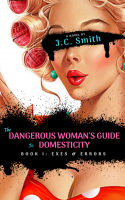 Lily secretly hates kids' birthday parties. It takes a finger of whiskey on the rocks to get her through wrapping yet another girl birthday gift. They're just one more reminder that she's trapped -- knocked off of her career path and stuck in a place where no one knows her as anything more than a wi ...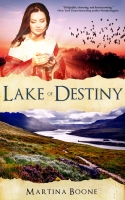 A magical novel about destiny, family, food, intrigue, healing, men in kilts, and the sometimes twisted path to love from the award-winning author of Compulsion. "Delightful, charming, and heartwarming." --NYT bestselling author Wendy Higgins

Helping her aun ...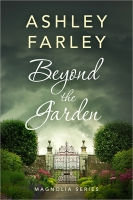 From the bestselling author of the Sweeney Sisters Series comes the much-awaited sequel to Magnolia Nights, a novel of fate, discovery, and determination. All is right in Ellie Pringle Hagood's world. Recently married to the man of her dreams and in anticipation of the big family she's always wanted ...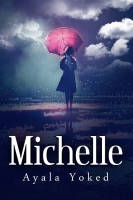 Michelle is in trouble --- but she's fighting for her ideals! In this psychological romance a group of university students and soldiers go underground to try to implement ideas about which they are passionate. The French police are after them. Michelle has just been released from jail in France afte ...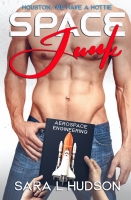 NASA engineer Dr. Jackie Darling Lee is a genius about many things... the male species is not one of them (despite the many cowboy romances she reads). Then a little friendly blackmail from a co-worker has Jackie walking into a Texas saloon ready to initiate Operation Social Life. After making f ...
NASA Flight Surgeon Dr. Rebecca Sato has earned her dream job. Now she's ready to explore the next frontier…having a family. While responsible for the health of astronauts who fly through space in the International Space Station, her feet are firmly planted on the ground. But at thirty-six, the me ...
Harriet has begun to despair of her life. With a failed relationship behind her, a business on the rocks and a flat that's falling apart around her ears, she could really use some luck. Elena Banbury, née Guseva, an elderly but imposing Russian woman who is Harriet's neighbour and landlady, frequent ...
A quirk of fate puts a Blatina in the Oval Office. What now?
Toni Madison never dreamed about becoming President. It simply wasn't even an option for someone like her, a Black Latina after all.
Life had a different plan as a heart attack places her behind th ...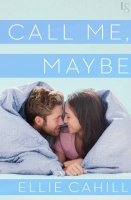 "Ellie Cahill is definitely one to watch!" raves bestselling author Cora Carmack, and this steamy, upbeat modern romance about connecting in all the best ways proves it once again. Clementine Daly knows she's the black sheep. Her wealthy, powerful family has watched her very closely since she almost ...
A heartfelt and hilarious mystery. A dead body swan-dives into the pool at a wedding, bringing gossip about disgraced paralegal and former rodeo queen Emily to a halt. Enter Jack, a secretive attorney and sexy mix of cowboy and Indian, and a job offer. Emily refuses the man and the job, until she le ...