Three best friends met every Tuesday for twenty-six years. And then they stopped. From the author of the bestselling Sweeney Sisters Series comes a novel of friendship, family and hope. When new next-door neighbors Georgia, Midge, and Lula first assembled on Georgia's porch in Charleston for sweet t ...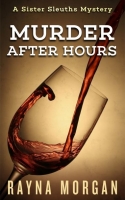 Whose secret is a motive for murder? Sandra is murdered while working late at the office and the investigation drives Detective Elliot crazy because everyone has secrets. Ian is trying to hide illicit activities, Henry has a darker, hidden side, George needs money and will make it any way he c ...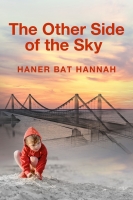 Telma confidently marches over the bridge of her life and then… Telma is an opinionated little girl who doesn't quite fit into the world around her. She becomes a physics professor, happily married to Uri, a bridge engineer, whose life seems secure as the bridges her husband builds. However, the lit ...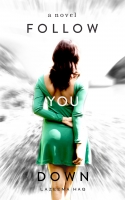 Vesper Malik, full-time cynic, part-time waitress, is having a terrible day at work. As if it isn't bad enough she has a drink thrown at her by the Kardashian clone, she almost gets fired thanks to an argument with Tristan Winthrop. Rich, smug, arrogant and insolent, he's a jackass who swaggers in d ...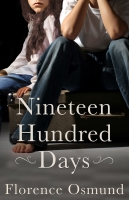 Free February 5-9, 2019. When twelve-year-old Ben's parents don't come home from work one day, he doesn't know what to think—they've shown lack of responsibility before, but nothing like this. His six-year-old sister Lucy is more scared than he is and clings to him for support. Unwittingly fearful o ...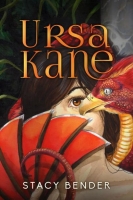 On her way to a martial arts convention, Danielle Kane's plane crashes on an island in the Bermuda Triangle with cities trapped in time. She is furious to learn that on this island teetering on the brink of civil war, women are chattel. The sixteenth century Spaniards want to lock her in a tower. Th ...
Is True Love for Everyone? That's what Morgan Maxwell wonders, an introverted secretary whose feelings for her boss begin budding secretly. When he shows interest in her, as well, she hopes that true love has found her. Just as a relationship blooms, her old flame Tony Brown bursts back into her lif ...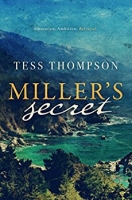 Miller's Secret Obsession. Ambition. Betrayal. Left in an orphanage as a young child, Miller Dreeser vowed to someday live a life of wealth and prestige. He obtained that life, with no thought of the consequence to those he used as puppets on a string to get there. His acceptance into the world of t ...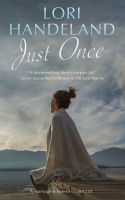 What do you do when you are forgotten by the man you've loved for twenty years? What do you do if you are the one who is remembered? Frankie Sicari is roused from sleep late one night by a key rattling in the front door lock. It's her ex-husband, Charley Blackwell: a man she hasn't seen for nearly a ...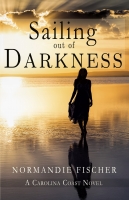 Love conquers all? Maybe for some people. Samantha flees Dodge--or rather Beaufort, NC--to free herself from a relationship that should never have happened. But does she leave in time to stave off trouble for others as well as herself? Teo isn't looking for romance or anything other than the next pl ...
A shocking announcement prompts Inbal to just get up and run out of the house Inbal is an attractive independent woman, a biology researcher who hides the fact that her father disappeared under strange circumstances when she was only ten. He left her, her mother, and her sister struggling in a home ...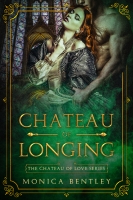 Monica Bentley makes history sexy.
France, 1356
At a time when women were merely chattel, one woman forges her own path.
M'Lady Lela, countess of Brionde, has survived the bloody sack of Chateau Brionde. Her husband did not.
Far from enjoy ...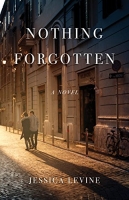 Nothing Forgotten, Winner of Next Generation Indie Book Award. "An intricately layered, deeply heartfelt, and bittersweet novel," Starred Review, Booklist. "Delicious insights into Italian life," San Francisco Chronicle. When Anna is contacted by the Italian lover she knew decades before, she recall ...
"Sometimes, you have to take a chance." As a marketing executive, Heather Stanton is used to spinning anything negative that comes her way into gold, but now both her personal and professional lives have hit a glitch, so she cuts her losses and boards the first train out of town, leaving it all behi ...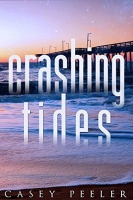 "Be prepared to CRASH! What I love about this novel is the "REAL LIFE" aspect. We all plan out our futures and know EXACTLY how we want them to play out...well rarely does that happen." ~ HJ Bellus, USA TODAY bestselling author Prepare to make the BEST mistake of your life! You can predict the tides ...
A heartfelt and hilarious mystery. A dead body swan-dives into the pool at a wedding, bringing gossip about disgraced paralegal and former rodeo queen Emily to a halt. Enter Jack, a secretive attorney and sexy mix of cowboy and Indian, and a job offer. Emily refuses the man and the job, until she le ...