...an adult, Dark Romance, with suspense, and horses, and a knife (named Jocelyn) THE BITTERSWEET SANCTUARY STORY (PART 1 OF 3) Putting her black ops past in the rear view mirror, Terese hit the road like a modern day gypsy, pounding along the ribbon of asphalt, staying nowhere long enough to be fou ...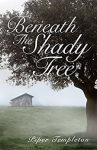 Payton Montgomery wishes she could remember her early childhood; Joel McIntyre wishes he could forget. Payton is excited about restarting life in New Orleans, but she is plagued by sketchy nightmares and two child abductions that pervade the community and her inner psyche. As she tries to cobble her ...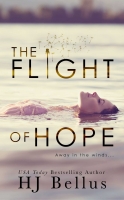 A tragic accident. A mother in mourning. Can a second chance rise from the wreckage? Marlee Foster's life was just getting started. She couldn't wait for the return of her husband from deployment. After all, he'd be there just in time for the birth of their daughter. The welcome home party is full o ...
HJ Bellus Narrated by Lacy Laurel
Six amazing short stories, one from the North West Frontier Province in Pakistan, and five about life in Vietnam. Poppies A Night Time Swim The Bike Chopsticks Twenty Four House The Post Office There's romance in the story telling. Rating: PG13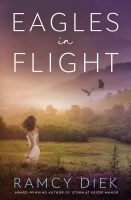 Be like the eagle in flight that soars above the troubles of the world. Emma's life changes the day Ruben Templeton walks in and asks her out on a date. Over dinner, Ruben's undivided attention flatters her and she's a little disappointed when his best friend, Jesse Kimball, joins them. Accus ...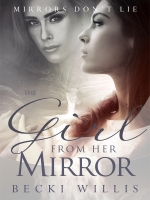 A good deed gone dangerously wrong….
Kindred spirits Makenna Reagan and Kenzie Reese have been best friends since college. There is nothing one would not do for the other. So when a car wreck lands Kenzie in the hospital, Makenna agrees to pose as her friend on a photo assignment for ...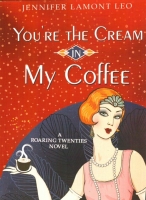 Winner of the ACFW Carol Award for Debut Novel
Winner of the Grace Award for Women's Fiction
Selah Awards Nominee





In 1928, Chicago rocks to the rhythm of the Jazz Age, and Prohibition is in full swing. Small-town girl Ma ...
Chanel Bissett believed in one fundamental truth---the power of love. She's adored and loved Zachary Marlowe long before she knew what life meant. And they've built a bond so strong that it is beyond untouchable....
For Emma and Lucie, the art of lying appears all too easy . . . Emma Wilson has it all. Beauty, wealth, a loving and successful husband. But appearances can be deceptive. Bored and restless, her need for more fuels a dangerous craving; one she intends to keep hidden. Against her husband's wishes and ...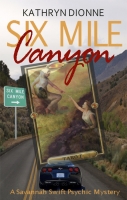 " . . .please let someone find me!" Seventeen year old Savannah Swift has been plagued with reoccurring nightmares about a woman being buried alive in her car. Savannah's father, a Baptist minister, says it's because she watches too many scary shows on TV. But deep down Savannah knows these dreams m ...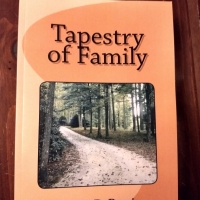 Hired to care for her elderly Great-Aunt Rosalyn, newly graduated nursing student, Danielle Petit, moves to Western North Carolina. There she finds herself intertwined in the life of a woman whose life and influence is much more expansive than expected and who has been underestimated by her son. Dan ...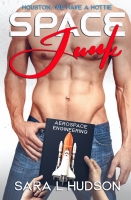 NASA engineer Dr. Jackie Darling Lee is a genius about many things... the male species is not one of them (despite the many cowboy romances she reads). Then a little friendly blackmail from a co-worker has Jackie walking into a Texas saloon ready to initiate Operation Social Life. After making f ...
"At death we are but the memories of our battles, our kindnesses, and our conversations with God . . ." Sheehan Xavier Donovan is a famous Irish pianist, and the world is his playground. That is, until a night of drinking and driving kills his only brother and another man–the son of a prominent judg ...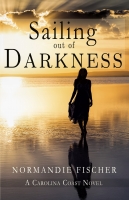 Love conquers all? Maybe for some people. Samantha flees Dodge--or rather Beaufort, NC--to free herself from a relationship that should never have happened. But does she leave in time to stave off trouble for others as well as herself? Teo isn't looking for romance or anything other than the next pl ...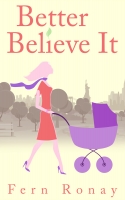 Jada Marlone's life appears to be perfect on social media. She has a loving husband, a beautiful child, and a successful career. What she doesn't post about is the disconnect she feels in her marriage, the difficulties of motherhood, and her strained relationship with her mother. Resigned to never b ...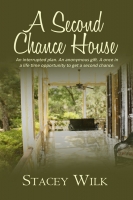 Grace Starr plans. She likes order, organization, and the smell of bleach. When her ex-husband evicts her from her predictable life, she's faced with the hit-you-between-the-eyes realization she's been a bystander in her own life. Then a letter arrives. An anonymous donor gifts her a worn-out house ...
A shocking announcement prompts Inbal to just get up and run out of the house Inbal is an attractive independent woman, a biology researcher who hides the fact that her father disappeared under strange circumstances when she was only ten. He left her, her mother, and her sister struggling in a home ...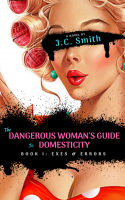 Lily secretly hates kids' birthday parties. It takes a finger of whiskey on the rocks to get her through wrapping yet another girl birthday gift. They're just one more reminder that she's trapped -- knocked off of her career path and stuck in a place where no one knows her as anything more than a wi ...
In 1967, Julie was searching for something. She wasn't certain what she would find, but her search took her to San Francisco, England, Spain, Scotland, Denmark, and eventually back home to Michigan. Along the way she discovers the psychedelic lifestyle of Haight-Ashbury, difficult friends and even m ...
Renee Lockhart has her eye on a lofty goal…to fill the open position of morning radio show host at the station where she works. When her co-workers sign her up for a local TV version of The Bachelor, Renee goes along with it in order to raise her profile. Upon seeing her bumbling audition, Ben McCon ...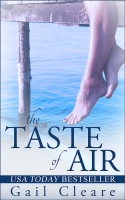 USA Today Bestseller! Mary Reilly's had a secret cottage in Vermont for 40 years. Why did she never tell her daughters? Nell and Bridget stumble across their mother's hideaway when she turns up in a hospital, far from home. Mary'a lakeside cottage is a vault for family secrets never suspected, and t ...