Tara grew up playing and laughing with her two best friends — twins Noah and Mitch. Life is uncomplicated and carefree — until she falls for one of them. The wrong one. Tara is the first born of her pack, and with the title comes responsibility — the expectation that she will bond with an Alpha heir ...
The first ambush of adulthood happens in high school. It happens when you realize your future belongs to you. Rory knew instantly what he had to do, it took Victoria a little longer. Together they believe they can navigate their own best path. Rory drops out of the band and basketball programs to pu ...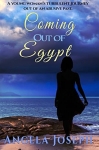 Fueled by years of abuse and anxious to protect June her younger sister, Marva Garcia commits a horrible crime. Even though she has not been discovered, Marva fears that one day she will be. The stress of holding down a job, looking after June, and trying to elude the police drive her to drink. Her ...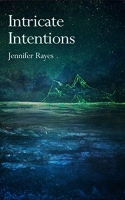 Blow after blow has tried to knock her down, but Gaia is determined to fight till the end. Now Queen of Ica, the tables have turned. The hunter becomes the hunted as the balance of justice is forced to shift. As her name and actions begin to spread across the kingdoms, she sets out to wage war again ...
They don't know their own magic... 10 quests. If one fails, all fail. And one will never return. ... Melissa is the first. Lost and bewildered after being unceremoniously dumped by her boyfriend, seventeen-year-old Melissa wants nothing more than to curl up with her pain. But then she's summoned by ...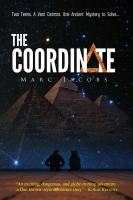 Logan West and Emma James grew up together but are now high school seniors going in totally opposite directions after graduation. When they are assigned to work together on one last history project, they hardly expect the monotony of high school life to change. Instead, as they decode a series of un ...
Behind the waterfall waits 1796--and the girl who is slowly capturing his heart. But if Mark travels through time to save Susanna, will her brutal world trap him too?
This book is a WINNER of the Kindle Book Award 2014 Two boys meet on a voyage that transforms their lives. Madu, a young African, is captured by the English slave-trader, Sir John Hawkins. Tom Oakley is a young sailor in charge of the slaves. At first the two boys boys hate each other. But as ...
Torn Fox is a new Mage series about young magicians who find mystery and adventure in their everyday world. In a post-apocalyptic world where magic works instead of electricity, teenage twins Craven and Tom try to master new Mage skills even as they struggle to pass school tests, survive werewolf at ...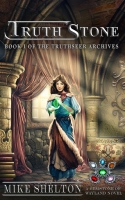 One little lie won't hurt, will it? When fifteen year old Shaeleen unexpectedly is given a TruthStone, every lie she hears or tells causes her immense physical pain. As she struggles to control her new power and curb the pain, she learns a powerful truth that could thrust an entire continent into ci ...
From Book 1: "A bright fantasy for readers who are tired of exaggerated violence and slippery morals." -- Kirkus Reviews

Lana can draw arcane powers from gemstones. When she started reading the folklore, it sounded farfetched. Maybe she should have closed the books right then an ...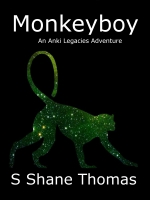 Hanuman is one of a kind. A monkey turned person thanks to the same magic gemstones that created the powerful Anki race. His friends are not the typical human colonists either. Follow Han on a space fantasy adventure as he battles the dangerous Rakshasa who have been working in secret to overthrow t ...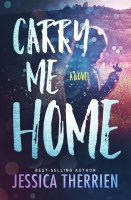 Lucy and Ruth are country girls from a broken home. When they move to the city with their mother, leaving behind their family ranch and dead-beat father, Lucy unravels. They run to their grandparents' place, a trailer park mobile home in the barrio of San Jose. Lucy's barrio friends have changed sin ...
You've heard of the Sand Man. Meet his counterpart, the Sand Maiden.
Alissandra thrills to help her human charges make sense of thoughts that need refinement, problems that need solutions, worries that beg for action, and things they should or shouldnt have said, as she weaves their
...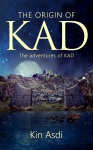 Book 2
John and Lena are hoping for some downtime after their exciting adventure to save the alien disk, named KAD. As they plan their well-deserved holiday, a group of hostile aliens bursts in on the two, imprisoning them and transporting them to a totally different planet. KAD is nowher ...

Brad's twin brother T.J. has gotten himself out of the fancy prep school his father picked for him and into the public high school Brad attends. Now T.J., the bright light in his father's eyes, is a shining new star on the hockey team where Brad once held the spotlight. And he's testing his populari ...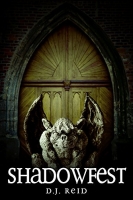 Welcome to the Holy City at Summer's End. The border with the Otherworld is razor thin. Shadowfest is coming. Malevolent spirits and monsters roam. Dark forces are plotting to seize power. The past has come back to haunt Brona the Apothecary and Aurelian the Investigator. Revenge can be a double-edg ...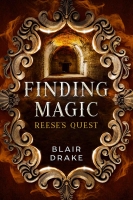 Not all magic powers come with a wand. 10 quests. If one fails, all fail. And one will never return. ... Now it's Reese's turn. With only weeks until graduation from Gray Cliffs Academy, Reese has his eye on breaking free. He wants out of this school and to get away from the people who sent him ...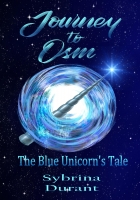 Facing extinction, the Metal-Horned Unicorns of MarBryn are desperate for hope. Any hope. . .So when the Oracle reveals the prophecy promising just that, the remaining members of the tribe pin their future on the birth of a young foal. Hope becomes despair when the baby unicorn is born without metal ...

Would you protect a girl whose forbidden abilities condemn her to death? Welcome to the world of Myrrah, ruled by the Church of Four Orders - Fire, Earth, Water, and Air. But there exists another gift, dubbed magic, which is considered an aberration by the Church. To be born with the powers of magic ...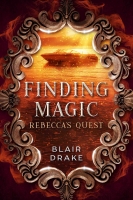 Rebecca is in a nightmare. Can magic save her and those she loves? 10 quests. If one fails, all fail. And one will never return. ... Now it's Rebecca's turn. On the eve of Rebecca Martin's eighteenth birthday, fate throws her into a mysterious and thrilling adventure. Bounced around like a pinba ...
Hannah and Tamar are looking forward to spending Thanksgiving break with their grandparents. On the long ride to Vermont, the sisters are quick to offer assistance when a fellow passenger – a girl in her late teens – is hassled by a rough-looking young man. Grateful as she may be for the ...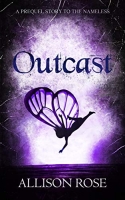 In the face of defeat lies true strength. Kelty now lives as an outcast faerie in the human world. But before she was cast out, an encounter with a deceiving faerie resulted in a devastating trick—one that changed Kelty's life forever in this enthralling untold story. For fans of YA fantasy, Outcast ...
The asteroid hurtling toward the earth will kill billions. The Emperor and his Gold Court will be safe in their space station, watching from the stars. The Silvers will be protected underground. But the Bronzes must fight it out at the Shadow Trials for the few remaining spots left on the space stat ...
In Little White Lies, Book # 1 of the Girlfriends Series –Eighth grader Rachel Scott finally has the perfect boyfriend. He's good looking, athletic and wealthy. The only problem is he doesn't actually exist. Rachel's escape into her fantasy world worries her parents and they insist she meet with the ...
Despite the perks of living with her rich aunt, Ella's new life in Napper, Indiana, is pretty much tragically boring.

Until Ella starts hearing strange voices.

As rogue wolves begin to stalk the edges of town and a serial killer with a penchant for silver bullets draws closer, ...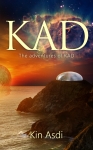 John is an unassuming but talented high school sophomore who finds a strange object while walking in the woods one quiet Sunday morning. There, catching beams of sunlight shining through the trees is an alien object! The object is a Kinetic Assistant Disk, or KAD. It's smooth, silver, and about the ...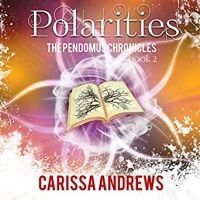 Runa, the prophesied Daughter of Five, needs to learn how to master herself, or all of Pendomus will perish. In a world where mythical creatures are either controlled, or on the brink of extinction - a prophecy reveals there's one who can restore balance. The only problem is, she has no idea how ...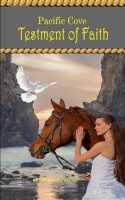 Jason and Naomi's son, Peter, returns home from college and back to the ranch he loves. A series of devastating events will test their strength, faith, and their hope for the future. Can they endure the hardships? Through their own personal loss and that of their friends, they learn to lean on ...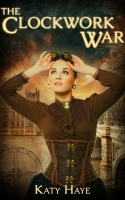 Imagine Queen Elizabeth I never ruled. England and Scotland never unified. It's 1845 and the two countries are again at war. Mechanical genius Clara Lissing cares little for the war. She just wants to keep her five brothers safe. But when her youngest brother Tom enlists with the army, the happy fam ...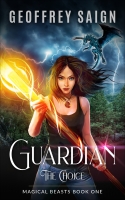 Sam has the perfect life. Take care of the animals, hang out with her quirky crush Jake, enjoy summer. Until a dragon attacks her… The dragon poisons Sam's father and Jake's mother and tells the teens to go to the Amazon to get the antidote. Things get even crazier when a supernatural cat and a faer ...
Beth forgot her past. What if there's nothing to remember?
Beth has spent six months at the remote Steptoe House in the English countryside and still can't remember a single thing from before her car accident. The doctors say that's normal. They say traumatic brain injuries heal at thei ...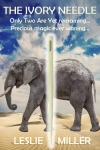 An ancient ivory needle… A desperate plea from beyond the veil… On a trip to Kenya, 16-year-old Chessie Chandler finds an ancient ivory needle and is suddenly connected to the spirit of the eons-dead elephant that was murdered for its tusks... a spirit who begs for her help. The Ivory ...