Behind the waterfall waits 1796--and the girl who is slowly capturing his heart. But if Mark travels through time to save Susanna, will her brutal world trap him too?

When twenty-something Michelle Vermont decided to open Beans Cafe, she'd thought it would be fun, particularly with charming Clive Banks as her business partner. Not only is Clive a professional coffee buyer, he's also drop dead gorgeous. But Clive suddenly vanishes, leaving Michelle with nothing mo ...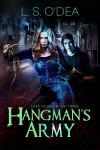 A rebellion is brewing in the world of the Lake of Sins while Hugh Truent sits in prison days away from his execution. After taking his findings about the genetic similarities between the classes to the Supreme Almighty and the Council, Hugh had been arrested for treason and all his evidence had van ...
In the land of the great red sun, wolf-shifters reign—able to wield magic and shift form at will while privileged wolves serve them. Dogs rove through the woods in packs speaking, singing, and scavenging—afraid to befriend the humans who live repressed. As the lowest of all four races, the humans wo ...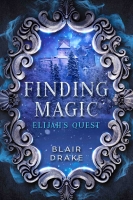 How can you stop a magic war when you don't believe in magic? 10 quests. If one fails, all fail. And one will never return. ... Now it's Elijiah's turn. Life as a seventeen-year-old jock at Gray Cliffs Academy is hard for Elijah Davies. Failing grades? Check. On the headmaster's hit list? Check. ...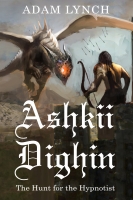 The region of Autumnum is in a dire state: a nationwide civil war, foreign enemy Sky Pirates, and to top it all, a new mass murderer headlined as the Hypnotist. Reclusive hunter, Ashkii Dighin cares little of these affairs. But when his tribal chief accounts him with hunting the Hypnotist, he is for ...
A contemporary YA romance with a dark edge. Ava has everything planned to finish senior year at the top of her class and help put on the greatest prom ever. But her best friend, Cade, convinces her to abandon the rigid schedule and enjoy her last year of high school. After letting her hair down for ...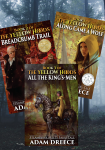 "...intriguing contraptions, appealing characters, snide villains, humor, and an exciting story." — Kirkus Reviews ...
Hannah and Tamar are looking forward to spending Thanksgiving break with their grandparents. On the long ride to Vermont, the sisters are quick to offer assistance when a fellow passenger – a girl in her late teens – is hassled by a rough-looking young man. Grateful as she may be for the ...