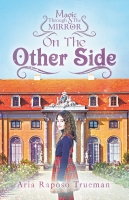 This book offers reimagined stories of classic fairy tales. If you are a young YA lover than this book is for you! Rachel, an orphan girl with a tragically dramatic past, finds herself in a rigid and miserable academy for girls. She dreams of an escape where she can start a new life. She and her bes ...
Despite the perks of living with her rich aunt, Ella's new life in Napper, Indiana, is pretty much tragically boring.

Until Ella starts hearing strange voices.

As rogue wolves begin to stalk the edges of town and a serial killer with a penchant for silver bullets draws closer, ...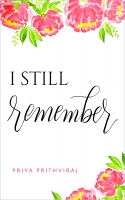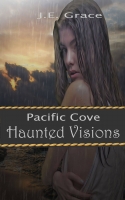 Naomi & Jason Sanders, move to Pacific Cove Ranch shortly after their wedding. Prior to her graduation from college, Naomi's younger sister is killed in a hit and run accident. Naomi is having a hard time accepting her loss, and the isolation of her new surroundings bring a new type of ter ...
Would you rather be the conquered or the conqueror? In a world where gods pull the strings of mortals and people wield the power of the elements, the nation of Libera is attacked by its age-old enemy, the Kem, who lay waste to the land and its armies with their demonic powers of fire and steel... ...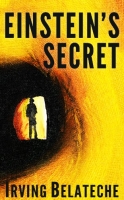 Uncover secrets from the past in this time-travelling adventure centered around history's most notable scientist. From the mind of a Hollywood screenwriter Irving Belateche comes this suspense thriller solving Einstein's final mystery.


---
Finalist, Best Science Fiction Novel, 2016 A ...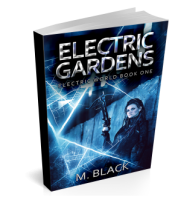 Terminator meets Divergent In our future, robots known as Tins keep us protected from the floods, fires and diseases of the outside in what are called Compounds. But when the Tins become more our masters than protectors, humans rebel. Lexi019 is turning eighteen, and will then be sent into what Tins ...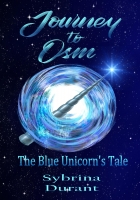 Facing extinction, the Metal-Horned Unicorns of MarBryn are desperate for hope. Any hope. . .So when the Oracle reveals the prophecy promising just that, the remaining members of the tribe pin their future on the birth of a young foal. Hope becomes despair when the baby unicorn is born without metal ...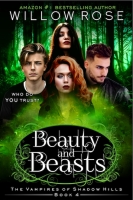 For fans of Twilight and The Vampire Diaries comes a new addiction impossible to put down. Amy thinks she is the only normal person living on her street since she found out her friend's parents are all supernatural beings. But what about her? Why is she in such deep pain? Is she actually dying like ...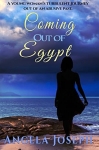 Fueled by years of abuse and anxious to protect June her younger sister, Marva Garcia commits a horrible crime. Even though she has not been discovered, Marva fears that one day she will be. The stress of holding down a job, looking after June, and trying to elude the police drive her to drink. Her ...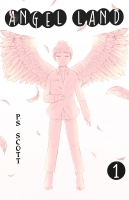 Gabriel Perez has a dream. Thirteen-year-old Gabriel wants to become the Ruling Archangel of Celestia. The catch? He doesn't have wings. And, that means he can't get into one of the eight prestigious guilds. He spends his days polishing wings, dreaming of going to a guild. An unexpected opportunity. ...

Sworn to protect the secrets of their race, marshals are trained to police Weeia hiding among humans. After completing her advanced marshal training, Danni is blown away by her new plum assignment to Paris. But, all is not well in the City of Lights; the offices are a shambles, her boss is apathetic ...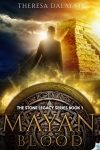 Their empires have fallen, but their mythology lives on... Zanya Coreandero is a seventeen-year-old orphan with only a single friend and no hope for a normal life. Diagnosed with anxiety and night terrors, no one believes her cuts and bruises are a result of an evil entity, and not a brutal case of ...
Hundreds of years ago, the Great Death desolated the planet, killing most humans and animals. The world that was reborn is filled with human-animal hybrids. The descendants of humans rule over the others using segregation and subjugation to enslaved and command. Trinity, a sixteen year old P ...
It was supposed to help her—not turn her into a monster. Now, Lena's stuck with this cybernetic arm, and her friends are terrified of her. And maybe they should be. The arm's artificial intelligence takes Lena's thoughts to the extreme. It acts when she doesn't tell it to, even when she's asleep. Ev ...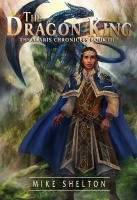 Evil is spreading across the Western Continent. One by one, kingdom, king, and wizard are falling under its influence. Dragon King Bakari, Battlemaster Alli, and High Wizard Roland are now powerful leaders in their own right. Differing missions and responsibilities have separated them; Bakari flies ...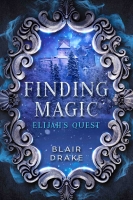 How can you stop a magic war when you don't believe in magic? 10 quests. If one fails, all fail. And one will never return. ... Now it's Elijiah's turn. Life as a seventeen-year-old jock at Gray Cliffs Academy is hard for Elijah Davies. Failing grades? Check. On the headmaster's hit list? Check. ...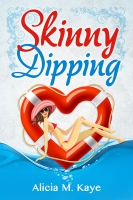 Everyone has a fear. Fear of spiders? Arachnophobia. Fear of small spaces? Claustrophobia. And of course, the fear of being tickled by feathers: pteronophobia. Sophie Smart fears drowning. No, her fear isn't some made up malarkey like exposedflabophobia (acute paranoia when wearing a swimsuit and ba ...
Eleanor, a timid orphan, has no clue to her real purpose, but she also has no desire to become a subservient old maid, like the miserable nuns she grew up with. Eleanor believes Edward, whom she loves, will save her from being forced to take vows. She knows Mother Superior has no intention of lettin ...