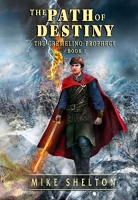 A Prophecy. A Powerful Sword. A Reluctant Wizard. Darius San Williams, son of one of King Edward's councilors, cares little for his father's politics and vows to leave the city of Anikari to protect and bring glory to the Realm. When a new-found and ancient magic emerges within him, he and ...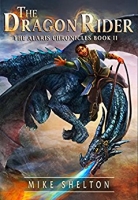 The barrier is down, war is brewing and dragons fill the skies once more. Bakari is the first dragon rider in centuries but he alone cannot subdue the growing tensions among the kingdoms around Alaris. He begins a quest to find more dragon riders -- the only way to secure peace in the fractured land ...
How much wizard power is too much? Some people are born with magical powers. Others are not. It's that simple. Roland Tyre, High Wizard of the Citadel, has always wanted to be the most powerful wizard in the land and adored by all. But there is already someone else that vies for that title – Bakari, ...
The fate of a kingdom rests on the shoulders of three young wizards who couldn't be more different. Bakari is a brilliant scholar wizard who's more at home in a library than a battlefield. Alli is a beautiful young battle wizard whose grace in battle is both enchanting and deadly. Roland is a cou ...
He lost his family. He's got voices in his head. And he's more powerful than they ever imagined… Fifteen-year-old apprentice Kyril is sick of being bullied. And after a tragic fire leaves him orphaned with out-of-control thoughts and powers, he can't wait to escape constant taunting at the wizard ac ...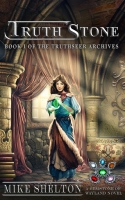 One little lie won't hurt, will it? When fifteen year old Shaeleen unexpectedly is given a TruthStone, every lie she hears or tells causes her immense physical pain. As she struggles to control her new power and curb the pain, she learns a powerful truth that could thrust an entire continent into ci ...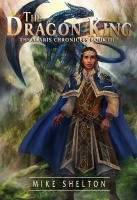 Evil is spreading across the Western Continent. One by one, kingdom, king, and wizard are falling under its influence. Dragon King Bakari, Battlemaster Alli, and High Wizard Roland are now powerful leaders in their own right. Differing missions and responsibilities have separated them; Bakari flies ...