MYSTERY, HISTORY, AND ADVENTURE ON THE OUTER BANKS Witchery & Mayhem! Welcome to PORT OF REFUGE - another island mystery steeped in Outer Banks culture, from the author who took you to PORT STARBIRD. Storm 'Ketch' Ketchum, a damaged emigre to Hatteras Island on North Carolina's Outer Banks, gene ...
Can Ketch save his home and his favorite boatyard from a predatory and possibly murderous developer? This award finalist has everything that a fun, summer weather novel should have - adventure, romance, intrigue... and a 5-STAR RED CITY REVIEW!
MISERY meets CABIN IN THE WOODS and FIFTY SHADES in an erotic horror thriller that'll blow your socks off! Gerald Grimes, Failed Writer, needs a miracle to salvage his writing career and save him from becoming the next Assistant Night Manager at the local CrapMart. 'Canny Danny' Jackson is a fugitiv ...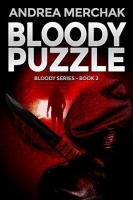 From the author of 'CROWLEY'S CULT' (a New Apple Book Awards OFFICIAL SELECTION!), and 'BLOODY LEGENDS'. Daniel is back, and he's more evil than EVER! Oakville is in another panic! The most hideous serial killer the city has ever known has returned with a new theme. The murders are more violent. The ...
A Storm Ketchum Adventure! Ketch is at it again in the magical Outer Banks of North Carolina, in this new adventure from the author of PORT STARBIRD and PORT OF REFUGE. It's a picture-perfect summer afternoon on a pristine beach near a ghost seaport on an uninhabited island. What could go wrong? But ...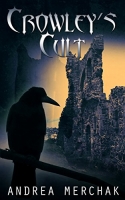 "Rosemary's Baby meets The Sentinel … but much more erotic." When Zane, a renowned painter, and his fiancée have their lives threatened by a stalker, the couple find sanctuary in a centennial building famous for its macabre history. But appearances can be deceptive, and Zane's presence unleashes a d ...