Dragons, Curses, and Time Travel... A dragon, a hapless hero, a kick-ass heroine and destiny meet in this fiery, time traveling adventure. Jaz has always felt like a fish out of water in modern America. When a chance discovery leads her to realize she is actually a dragon, she travels to a parallel ...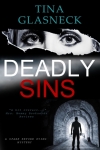 Some things are worth killing for! Alexandria "Xandy" Caras was charged with murder--a mass murder. The charges were dropped; the case dismissed. Or was it? A serial killer with a "Moses Complex" is out for blood--Xandy's blood--and the blood of those who have sinned against the Ten Commandments. Th ...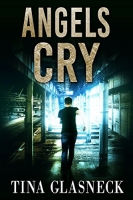 The city is plagued by a heroin epidemic and women are disappearing without a trace. Everyone knows the Brotherhood Syndicate is behind it, but they never leave any blatant evidence. Undercover cop Peter Lazarus is tasked to find the smoking gun to cripple them. He's on the verge of success when his ...