The complete five-book series box set! The Maya civilization has fallen, but their mythology lives on... This complete box set follows the journey of seventeen-year-old Zanya Coreandero, who not only discovers the secrets of her unknown past, but is pulled into a new and unsure future of Mayan myth, ...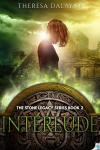 Tara may have spent years in an asylum, but that doesn't make her crazy-just fearless. Dropped in Moscow with a the group of enchanted Mayan descendants, seventeen-year-old Tara Weeble is forced to wait on the sideline while her best friend--the Stone Guardian-- battles to reclaim a friend's soul tr ...
A collection of six folklore retellings that will twist your mind and claim your heart. SHIMMER: A heartbroken boy rescues a mermaid... but is it too late to save her? BETWEEN is about a girl, a genie, and a ton of bad decisions. SUNSET MOON: Eloise doesn't believe in Native American magic--until th ...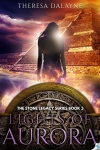 After living her entire life in an orphan asylum, Zanya fears she may actually be losing her mind... Following the discovery of her ancient Maya bloodlines, eighteen-year-old Zanya Coreandero is faced with a daunting responsibility. She must protect the relic stone while Sarian, the underworld gener ...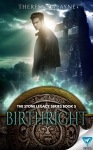 Born as a damned soul, Arwan has fought his entire life to embrace the path of virtue--even when his inner beast makes it impossible to forget... Through the will of the heaven deities, Arwan has been chosen to bond with Zanya, the Stone Guardian, in the most sacred of Mayan rituals. But there are s ...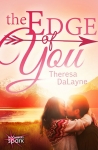 Maya knows she's doing the right thing by moving to Alaska with her parents, but that doesn't mean she has to be happy about it. Forced to give up a scholarship to a prestigious art school, she relocates to a Podunk town with one college the size of her high school cafeteria, all to help hold her fa ...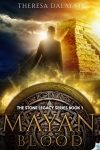 Their empires have fallen, but their mythology lives on... Zanya Coreandero is a seventeen-year-old orphan with only a single friend and no hope for a normal life. Diagnosed with anxiety and night terrors, no one believes her cuts and bruises are a result of an evil entity, and not a brutal case of ...
A single mistake has torn Jayden's life down the middle, leaving him at a crossroads... After an ancient Mayan ceremony goes horribly wrong, Jayden is left to face reality--the girl he once loved is pledged to another. At his breaking point, he steals a cab to leave behind the group of enchanted des ...