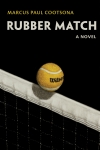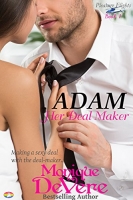 Making a sexy deal with the deal-maker... Flying sightseers over California is part of helicopter pilot Lacey Sanders' job. The other part is denying her attraction for hot-bod fellow pilot Adam Swank. A painful experience taught Lacey never to date her co-workers. So regardless of how sizzling t ...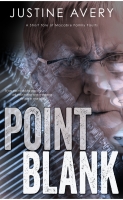 If you can't stand the pressure... ask your mother to stop pointing the gun at your head. Steven is a writer, by all accounts of self-proclamation. But no artist can be expected to work under serious pressure, especially not when the pressure consists of his own mother indenting his tender skull wit ...
The four MacLeod sisters are no strangers to sisterly rivalry and with one of them about to be married, there are bound to be fireworks. Perfectionist Natalie wants the 'wedding of the year'. Harassed mother, Milly, just wishes her bridesmaid's dress wasn't the size of a tent. Career-obsessed Avril ...

Fate and idiocy has brought Johnny to Maui. In the final book of the first Johnny Trilogy, Johnny in Maui, working for an international crime organization against his will. Johnny is finally valuable because of his natural born ability to drive. He will have to drive anything and everything in order ...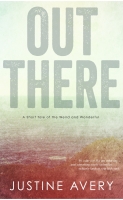 It's a day just like any other day... until something utterly unfamiliar suddenly lands in your back yard. Susan is the epitome of the happy housewife, contentedly conducting her daily ritual of cleaning her home and keeping everything just as it should be. Wrapped up in her own little world within ...
Ever wonder what Elvis would tweet? Or what exactly is in a Grateful Dead cocktail? Does ZZ Top use their beards for good or evil? Does Ozzy Osbourne have bat breath? And what ever happened to Maroon 4? Discover things ...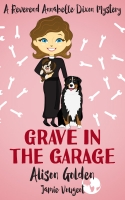 A lifeless hand rises ghost-like from a car mechanic's pit. Who does it belong to? And what happened? Annabelle and DI Nicholls set out to solve the murder, but find themselves wrapped up in not one, but three different mysteries. A puppy helps, too.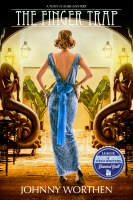 Tony Flaner is a malingering part-time comedian, full-time sarcastic, who's never had it hard, and never finished a thing in his life. He's had twelve years to prepare for his divorce and didn't. He had his entire life to choose a career and hasn't. Now time's up, and he's in a world of trouble. But ...
Trouble has a way of finding Johnny Tee. That's why after years of consorting with organized crime types, he is set on finding a legitimate job and making a go of it as a functional member of society. He will fail miserably. As a new trilogy begins, Johnny is off to join the world of real estate. ...

Cathy is riding high in her brand-new job at a (surprisingly bitchy) top London advertising agency working with best friend Rosa. But when Rosa's pregnancy goes amiss and enemies sabotage her new career, she finds herself leading a chaotic double life of lies and deception, hiding a shameful secret ...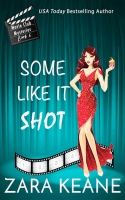 "Danger was part of my job description, but none of my contingency plans anticipated an attack by a Maine Coon." It's summer on Whisper Island. Ex-cop-turned-private-investigator Maggie Doyle is looking forward to sun, fun, and romance. Instead, she gets bills, an assault allegation, and a busted wr ...