Johnny Books 1-3 make up The Organized Crime Trilogy. Johnny Tee is a wandering vagabond with a troubled past and an even bleaker future. His decision to go the straight and narrow goes haywire when he gets mixed up in the city's dirty underbelly. Coming out on top is going to be tougher than he thi ...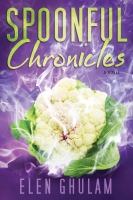 Thaniya Rasid grew up in the Middle East dreaming of becoming a surgeon. Now living an ordinary life as a mother, wife and a hospital lab tech in Vancouver, Canada, she garners unexpected fame as youTube's Queen of Hummus when her video demonstrating the recipe goes viral. How could blending c ...
The follow up to this years amazing premiere MISSING AMANDA, Lou, Monk and Cassie are hired to find...Nazis. In America in 1960, the idea of Nazis is crazy. But Lou meets one then a whole crowd of them. They have a plan, too; a mysterious plot that Lou and Monk will have to discover to save the life ...
#3 in THE DEAD RED MYSTERY SERIES "Janet Evanovich meets aero-ag pilots." The Kindle Book Review What if quitting your boring job put you in line for murder? Her beloved great aunt wants to bar-b-que dad's side-kick, Bruce the goat, and her man-hungry cousin has her sights set on her numb ...
Top Customer Reviews 5.0 out of 5 starsI really enjoyed this book By Ben I really enjoyed this book even though I had not read the previous book The Paladin Project: A Legend is Born (The Paladin Project Chronicles Book 1) I soon caught up with the characters and who was who, but I do advise readers ...
For fans of SNL'S DEEP THOUGHTS BY JACK HANDEY and BILLY COLLINS, a new book of humor from New York Times bestseller Andrew Shaffer. In his debut chapbook, bestselling humorist Andrew Shaffer explores alienation in its myriad forms, from cultural ("Don't try to explain Fortnite to me/I don't care") ...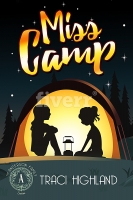 t's 1980. And at summer camp, there are some rules: 1.When making out with your boyfriend in his cabin, be sure not to draw attention to any of his odd collectibles… and we don't mean his action figures. 2.Do not, under any circumstances, tell your sister what you found. 3.If you do tell your sister ...
Writer, Beth, visits the same café every afternoon, enjoying her latte and a chocolate truffle while scribbling in her notebook. The delicious treats keep her coming back day after day, not to mention the inspiration she finds there – Samuel. The barista is tall, dark and delicious, and ...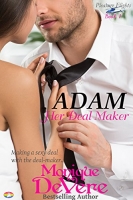 Making a sexy deal with the deal-maker... Flying sightseers over California is part of helicopter pilot Lacey Sanders' job. The other part is denying her attraction for hot-bod fellow pilot Adam Swank. A painful experience taught Lacey never to date her co-workers. So regardless of how sizzling t ...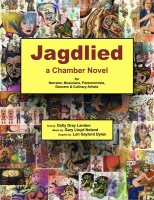 WARNING to prospective readers as to this title's potentially shocking and disturbing (read: X-RATED!!!) graphic and literary content: A reviewer at LITERARY TITAN, tho ...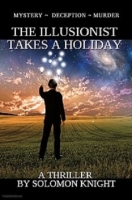 Benjamin Wolf, a highly intelligent and inscrutable man with an intense sense of compassion for the vulnerable and threatened, and an unusual kind of illusionist, is in need of a respite. He sets out on a walking holiday in the Lake District and after a somewhat disconcerting ramble he arrives at Mo ...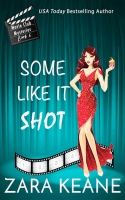 "Danger was part of my job description, but none of my contingency plans anticipated an attack by a Maine Coon." It's summer on Whisper Island. Ex-cop-turned-private-investigator Maggie Doyle is looking forward to sun, fun, and romance. Instead, she gets bills, an assault allegation, and a busted wr ...
Orgasms, Chocolate & Zombies?
Just an average day for Jonah, Judas & JJ.
The Zee Brothers have a strange and dangerous vocation. While some hunt rodents or pests in the dark, Jonah and Judas tackle much larger prey… Zombies. Equipped with a well-loved artillery gun, DeeDee ...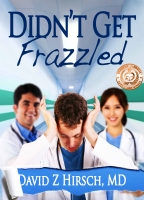 A provocative and humorous novel about four years in the life of an intrepid young medical student, set in the grueling world of an elite NYC medical school. "…the best fictional portrayal of med school since ER." – BlueInk Review, starred review 2017 International Book Awards Bronze Medal Winner in ...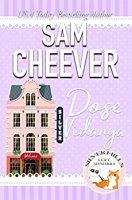 Silver Hills Senior and Singles Residence isn't exactly a boring place. Home to a death predicting cat named Tolstoy, a night manager who may or may not suck blood and float above the floor, a cook with mad voodoo and pie baking powers, and a trio of nosy sleuths who are determined to get to the bot ...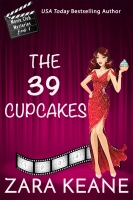 Ex-cop-turned-P.I. Maggie Doyle is stuck chaperoning a group of bratty summer camp kids to an archaeological dig on Whisper Island. After a day of fart jokes, fidget spinners, and fist fights, Maggie's regretting volunteering—and then one of her feral charges discovers a skeleton. At first it looks ...
NASA Flight Surgeon Dr. Rebecca Sato has earned her dream job. Now she's ready to explore the next frontier…having a family. While responsible for the health of astronauts who fly through space in the International Space Station, her feet are firmly planted on the ground. But at thirty-six, the me ...
Cheese Tarts and Fluffy Socks: Complex, Enthralling Romance Novel Proves Sex & Work is a Cocktail Best Left Unshaken The most recent in a long line of celebrated romance novels from Nikki Ashton, 'Cheese Tarts and Fluffy Socks' zeroes in on a steamy one-night stand that, unknown to e ...

Reckless Traveler: an autobiographical novel of adventuring in South America, sure to delight anyone with a passport. Perú and beyond: Through the alchemy of travel, youthful folly may bring disaster or wisdom . . . and more. The instructional travel guide for aspiring backpackers: learn how ...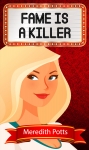 Hollywood actress Hope Hadley doesn't think that things can get any worse for her. In the last twenty-four hours, her boyfriend has broken up with her and her long-running police procedural TV show has been canceled.&nbsp ...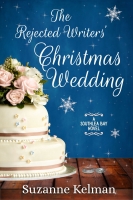 Southlea Bay's favorite sweethearts, Flora and Dan, are getting married and the members of the Rejected Writers' Book Club are excited to help. Especially the group's head honcho, Doris Newberry, who, much to Flora's frustration, wants to control every detail, attempting to strong-arm Flora into acc ...
#6 in the Dead Red Mystery series Like Janet Evanovich? Sue Grafton? You'll love this humorous mystery series! What if building a case against corruption gets you killed? On track to a successful political career, a charismatic young judge's detour into corruption will uncover the scandalous truth o ...
From the best-selling author of "Perhaps I've Said Too Much" and "Romantic as Hell."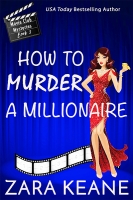 Murder. Millionaires. Mankinis. Armed with her newly issued private investigator's license, Maggie Doyle is on the case…of a sheep that went missing twenty-two years ago. When she trips over a dead body on the first day of the investigation, Maggie realizes there's more to this cold case t ...