Orgasms, Chocolate & Zombies?
Just an average day for Jonah, Judas & JJ.
The Zee Brothers have a strange and dangerous vocation. While some hunt rodents or pests in the dark, Jonah and Judas tackle much larger prey… Zombies. Equipped with a well-loved artillery gun, DeeDee ...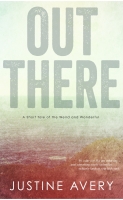 It's a day just like any other day... until something utterly unfamiliar suddenly lands in your back yard. Susan is the epitome of the happy housewife, contentedly conducting her daily ritual of cleaning her home and keeping everything just as it should be. Wrapped up in her own little world within ...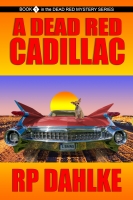 #1 in THE DEAD RED MYSTERY SERIES Like Janet Evanovich? Sue Grafton? You'll love this humorous mystery series! Deeply buried and deadly secrets resurface with a drowned Cadillac Her trophy red Caddy has been hijacked and now police ask how an elderly woman, who couldn't possibly see beyond ...