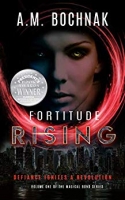 Evolution threatens magic. Ebony is the key to reversing the flaw that weakens all of humankind. It's her life or war. — "A studiously chilling post-apocalyptic tale." —Kirkus Review (for Fortitude Rising) — Ebony has spent her entire life isolated on an island institution run by her father, Dr. Hun ...
All it takes is one look, and I can't breathe. The slightest touch from him unhinges me. But a single kiss is my undoing. Love is complicated, and from Liv's experience, it hurts like hell. But she refused to let that stop her from living and loving again. The perfect guy was out there waiting for h ...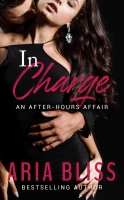 Maya was not the kind of woman he expected to see working for his father. His father didn't hire hot women. He married them, then ruined their lives. Robbie's plans to take down his father's company just got a lot more interesting. Deliberately late for his first meeting with his new boss, Robbie is ...