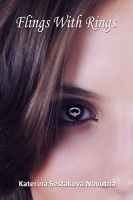 Evelina is a Hawaiian beauty with a strange hobby: she collects engagement rings from successful men without intending to marry them. She is showing her collection to a pious friend while revealing her secret tricks and opinions on men. Evelina's motivation to share her life story seems as mysteriou ...
Katerina Sestakova Novotna
The Ghost of Normandy Road (Award Winner (Silver) - Readers Favourite International Book Contest 2016 - YA Horror) : Haunted Minds: I is a ghost mystery thriller suspense for teens to adults from British Horror fiction author John Hennessy. Especially good for Halloween, it's a dark fairy tale that ...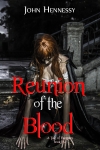 "By her blood we are made, by the spilling of her blood will we become undone." – Nina O'Hara, Innocent While She Sleeps *** Bound by the vampire's blood, two men embark on a mission that may result in their deaths. They plan to do, what no human has yet achieved; and p ...
Following Book One, the best selling Ghost of Normandy Road, Book Two in the Haunted Minds series is entitled Clara's Song - a gripping psychological horror thriller, and a dark twisted tale full of romantic suspense, paranormal mystery, featuring a new group of characters who fight for their sanity ...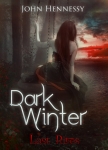 The final chapter in the Dark Winter series. * * * What would you risk losing, in order to win? As the Crescent Moon set on that last day of winter, the residents of Gorswood realised that the horrors that had been contained in the woods for so long, had finally risen, and were coming for them. With ...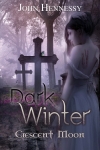 Demons. Witches. Devils. Friends, or Foes? Find out who survives in Dark Winter 2 The terror rises and then some in Dark Winter: Crescent Moon Romilly protected the Mirror of Souls and won a decisive victory over the demons of Gorswood. She believes her job is done, and prepares to leave her hometow ...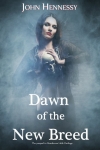 Just how long will a vampire wait for revenge? Buy Dawn of the New Breed to find out in the prequel to the best selling vampire series. The full length prequel to Murderous Little Darlings (A Tale of Vampires #1). * England, 1472. A teenage Mariana Claremont is having a secret liaison with England&r ...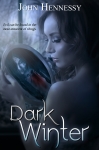 It's either the end of her life, or the saving of everyone else's. What would you do if the undead were after you? A spine chilling thriller of a girl's fight to survive in this best selling survival horror Romilly Winter is no ordinary heroine, just a reluctant one. She has a gift. She can see the ...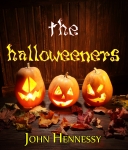 Halloween Trick or Treating - the buck stops here. A super children's scary story for Halloween and all year round Award winning author John Hennessy brings you his latest scary story but this time, it's for the kids. Recommended for children aged 9+ and over Four children are all dressed up and rea ...