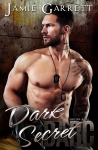 Will stumbling on a far-reaching conspiracy expose a dark secret or will the truth be lost in translation? Her childhood filled with global exploration that sparked a gift for learning languages, Mira Swanson's chosen career as a translator makes perfect sense. After she lands a position with ...

Fiona Marshall usually loves her job as a nurse at Lambert Memorial Hospital, but lately her mind has been elsewhere. Her sister lies in a coma on the other side of town—close to death—even if their parents won't admit it. Plus there are rumors that the hospital has brought in spie ...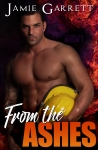 I don't remember what happened. How I ended up in the fire that I was dragged from, unconscious and minutes from death. I don't know what I was doing in a town hundreds of miles from where the police say I live. I don't remember…anything. Not even my own name.

I h ...