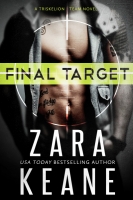 His last hit turns out to be his first love… As a final job for his mob boss uncle, Lar Delaney agrees to eliminate one last target. Through the crosshairs of his sniper rifle, he realizes that his target is a former girlfriend—a woman who supposedly died five years previously. Moira Collins is an i ...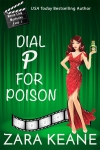 You can take the girl out of the force, but you can't keep her away from the action...

Maggie Doyle moves to Ireland to escape her cheating ex and crumbling career in the San Francisco PD. When the most hated woman on Whisper Island is poisoned at her aunt's Movie Theat ...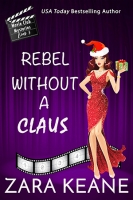 Makeup. Mannequins. Murder. When ex-cop-turned-P.I. Maggie Doyle scores a lucrative undercover job at the makeup counter at a fashionable Galway department store, she expects discounted lipstick and an easy paycheck. After an altercation with a customer leads to a dead body in Maggie's bathtub, she ...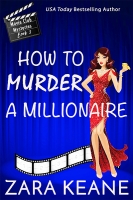 Murder. Millionaires. Mankinis. Armed with her newly issued private investigator's license, Maggie Doyle is on the case…of a sheep that went missing twenty-two years ago. When she trips over a dead body on the first day of the investigation, Maggie realizes there's more to this cold case t ...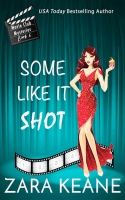 "Danger was part of my job description, but none of my contingency plans anticipated an attack by a Maine Coon." It's summer on Whisper Island. Ex-cop-turned-private-investigator Maggie Doyle is looking forward to sun, fun, and romance. Instead, she gets bills, an assault allegation, and a busted wr ...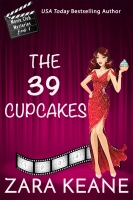 Ex-cop-turned-P.I. Maggie Doyle is stuck chaperoning a group of bratty summer camp kids to an archaeological dig on Whisper Island. After a day of fart jokes, fidget spinners, and fist fights, Maggie's regretting volunteering—and then one of her feral charges discovers a skeleton. At first it looks ...
Postmen. Poltergeists. Poteen. When former San Francisco cop, Maggie Doyle, extends her stay in Ireland, dealing with more murder and mayhem isn't on her to-do list. The instant Maggie and her UFO-enthusiast friend discover the dead body of the Whisper Island postman, Maggie's plans to chill for the ...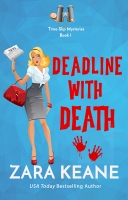 Two Times, Two Crimes… Dee Flanagan loves Irish history, bad rom-coms, and red lipstick. Dead clowns, injured time travelers, and shoot-outs don't make it onto the small-town reporter's Top Ten list. After the bullets stop flying in Dunleagh Castle's courtyard, it's up to Dee to convince people she ...