He warned her. People die in lonely and empty places. But she didn't listen. Peter Brandt is a war-scarred news service reporter who has seen more than he can bear to remember. Returning to the States, he discovers his former wife, TV reporter Robin Anderson, brutally murdered and the local cops doi ...
A killer lurks beneath the waves of the western Pacific Ocean. The USS Encinitas, the first attack submarine crewed by both men and women, stalks the Crescent Moon, a renegade Iranian sub armed with nuclear-tipped missiles. But another predator hides aboard the American sub, a murderer who has alrea ...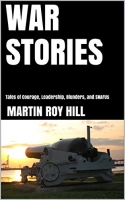 The first nonfiction book by award-winning novelist Martin Roy Hill, WAR STORIES describes acts of great heroism and acts of pure blundering, intrepid leadership and self-serving vainglory, brilliant wartime technological developments and not so brilliant ideas. Some will awe the reader with their i ...
They call it simply "the object." It sits at the bottom of the Arctic Ocean, waiting. Waiting . . . for what? An American research ship disappears in the Arctic's Chukchi Sea only to reappear a few days later. When a special U.S. Coast Guard unit boards the vessel, they find it deserted, its power g ...
Named 2020 Best Mystery - Best Independent Book Awards Association On May 8, 1945, WWII in Europe ended with Germany's surrender. But did the Nazi Party itself surrender? Some say no. 1943: A German ship moors in a clandestine anchorage in western Mexico with a cargo of gold intended to bribe ...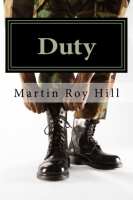 A collection of previously published and new short stories by author Martin Roy Hill. In the title story, "Duty," a Cold War soldier faces the prospect of starting WWIII. In "Something Far Away," a former Coastguardsman must face his ghosts from the past. A Navy investigator faces a different kind o ...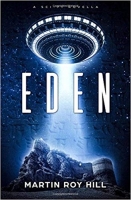 "If this is Paradise, how bad could Hell be?" A sandstorm uncovers a long buried secret in the Iraqi desert, an ancient Sumerian temple dating back at least 6,000 years to the beginning of civilization. An American army patrol sent to investigate the ruins is trapped inside the temple's eroded walls ...
Iraq, 1991: Operation Desert Storm. In a terrible friendly fire incident, a U.S. helicopter massacres a small convoy of American MPs. Among the dead: a mysterious American civilian engineer discovered by the soldiers behind enemy lines. San Diego, CA, 1993: A freelance journalist is hired to write a ...
2017 Best Mystery/Suspense Novel (Best Independent Book Awards)2017 Clue Award for Best Suspense Thriller (Chanticleer International Book Awards)2018 Silver Medal for Thrillers (General) (Readers Favorite Book Awards)2018 Winner, Adult Fiction (California Author Project) Meet William Butcher, aka Th ...