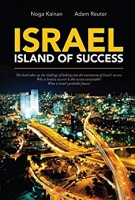 Israel --- What is it really all about? What is the mechanism behind the incredible success of Israel? How can one small country in the turbulent of the Middle East, be such a success story? An intriguing - best-selling book, combining first hand experiences and stories of many Israeli leading figur ...

Reckless Traveler: an autobiographical novel of adventuring in South America, sure to delight anyone with a passport. Perú and beyond: Through the alchemy of travel, youthful folly may bring disaster or wisdom . . . and more. The instructional travel guide for aspiring backpackers: learn how ...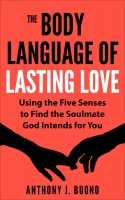 This is a book in the Christian Dating market and explores how the five senses play a major role in the dating process and finding the right person, specifically by how non-verbal communication affects the relationship.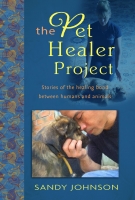 The Pet Healer Project is a collection of stories about internationally known animal healers. From energy healing (Reiki) to subtle manipulations and movements (Feldenkrais) and animal communicators, these healers work on all animals, motivated by a deeply held belief, that life—all life—is precious ...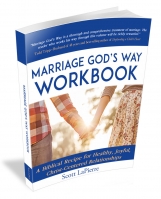 The perfect companion to Marriage God's Way! God intended marriage to be a great joy, but we can only experience this joy if we obey the principles in His Word. This workbook will help you apply the biblical recipe in Marriage God's Way. Inside you will find: Clear instructions on prayer, communicat ...
Flight of the Forgotten is the true story of one of the most closely-guarded American military secrets of all time. It is intriguing, controversial and thought-provoking. The story traverses 50 years, two generations and the realities of our physical world. The triggering event is the tragic loss of ...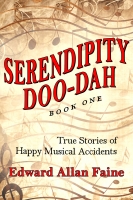 "A fun and breezy reminder that a lot of talent and a little luck can be a powerful force." In this collection of entertaining anecdotes, Edward Faine celebrates the role luck has played in the creation of many of our beloved songs. Favorites like "Somewhere Over the Rainbow," "Blue Skies," "Strange ...
Becoming a published writer doesn't start with someone else out there somewhere, it starts with YOU. This short book shows you how. Work through a series of exercises to discover outlets for your work, and you'll end up with your very own resource list - tailored to you. Start taking your writing se ...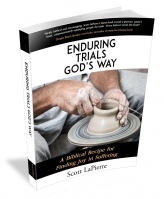 Trials are part of life on this side of heaven, and God wants to use them for your good! Pastor Scott LaPierre presents scriptural principles that give believers the encouragement they need when suffering. Every chapter concludes with questions that help you apply what you are reading. With Enduring ...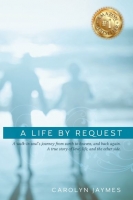 A Life by Request is an extraordinary true story about the power of love and its ability to transcend any barrier, including the boundary between heaven and earth. It reads like a romance novel: neither the deepest valley nor the highest mountain can keep Carolyn and Jay apart—not even death. But no ...
Justice, courage, loyalty, self-control: these are more than words limited to the study of ancient wars and the martial arts. They are essential to the workplace wars we face daily. So, what if you could use the way of the Samurai in your daily life---especially at work? The martial arts skills of t ...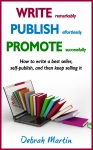 WRITE, PUBLISH, PROMOTE is the complete guide to building a successful indie publishing career. Whether you write fiction or non-fiction, this is all you need to write, publish and launch your book to bestseller status in one hit! Over the last 4 years, Debrah Martin has written and published 9 book ...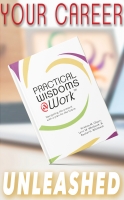 Looking for career success? This quick-read guide teaches you how to supercharge your opportunities. Broaden your career with skills that will set you apart. Transform your habits and emerge a leader. Insights to navigate situations, challenges, and opportunities that arise every day in business. Ho ...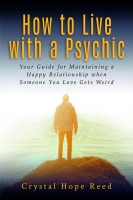 So they're psychic. Now what? The emergence of psychic or healing abilities in one partner often causes anxiety, stress, or confusion for the other. How to Live with a Psychic teaches you not only how to survive this shift but how to thrive and strengthen your relationship when your life has detoure ...
Potty Train Your Child WITHOUT Going Crazy! Parenting is stressful. Just when you've figured out feeding, you have to learn how to deal with colic. When your little one has outgrown that colicky phase, there's teething. And then your precious baby is suddenly mobile and you frantically run around wo ...
LIMITED-TIME BONUS INCLUDED: RIGHT NOW, you can get full FREE access to this MEGA BUNDLE BONUS of 10 video articles about Health and Fitness, Plus an EXTRA BONUS - You can get access to this extra bonus even if you decide not to purchase this book by going through the sample of the book, this powerf ...
This book is about life. To describe the latter with a single metaphor would be like putting the universe into a single equation. With how complex it is, everyone's always trying to figure everything out, their minds kicking up dust as they run and run. But when they sit and breathe, the dust settle ...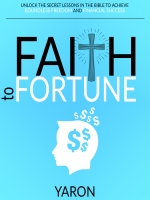 Can I be, do and have whatever I want? Is ANYthing possible? The Bible says so. To those who believe. But how do I believe in something I don't know? This is where FAITH TO FORTUNE comes in. FAITH TO FORTUNE contains powerful and profound but simple-to-apply wisdom to bring about personal transforma ...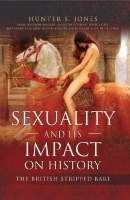 Would you swig a magic potion or plot to kill your husband in order to marry your lover? These are just two of the many romantic and sexual customs from British history that you will explore as eight authors take us through the centuries, revealing that truth is stranger than fiction when it comes t ...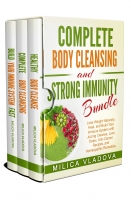 ** ALL DETOX RITUALS YOU NEED IN ONE PLACE! ** Here's everything you need to know about cleansing and building a strong immune system! "Complete Body Cleansing and Strong Immunity Bundle" is your ultimate healthy living bible! You can find everything from basic wellness habits, building a powerful i ...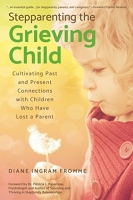 In Stepparenting the Grieving Child, Diane Ingram Fromme shares the assumptions and presumptions, steps and missteps that occurred within her own stepfamily. Diane faced the key challenges any new stepparent to grieving children experiences, including helplessness to know how and when to offer comfo ...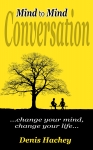 Do you ever feel like you could do more with your life, but you don't know where to start? After Dave comes out of the hospital, he goes to spend some time with Aunt Sally and his world begins to radically change. As his new mentor, Aunt Sally shows him how to start looking at the world in a totally ...
Women...Here's Your Answer To Less Fat, Toned Muscle And The Body You've Always Dreamed Of! Are you fed-up of trying every form of exercise there is – yet still not seeing any changes in your bodyshape? Is your fitness program boring you to tears – and making you feel like you're wasting your time? ...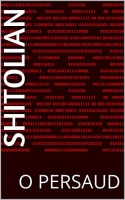 Shitolian is a collection of my poetry, the third book in a series of 4. Shitolian's themes explore politics, religion, spirituality, racial divides in today's America, and lessons learned through my meaningless existence thus far. I must inform you that the book does contain some adult language. It ...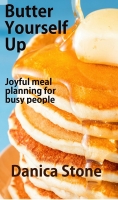 Meet yourself where you are, and make each day delicious! This special planner has a full, undated week on one side of each two-page spread, so that you can start achieving your goals and dreams any time -- not just at the new year. The other half of the spread helps you meet your goals around food, ...
CLEAN LIVING FOR PETS! You want it for yourself--and that extends to your furry family members, to ensure a longer, happier and healthier quality of life. From the author who brought you THE FIRST-AID COMPANION FOR DOGS AND CATS, award-winning pet journalist and certified animal behavior consultant ...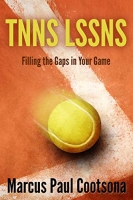 I keep taking lessons, but I'm still not winning. What's keeping you from playing your best tennis? In this entertaining sequel to his best-selling first book, Occam's Racquet – 12 Simple Steps to Smarter Tennis, tennis pro Marcus Cootsona tells you how to win more matches with the strokes you have ...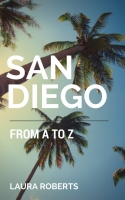 Tired of the same old guidebooks? Learn where to go and what to do from a local! This alphabetical city guide looks at San Diego - and tourism - from a whole new angle, letting readers browse the city at their own pace. Learn about local favorites, tourist attractions, cultural oddities, and enjoy u ...
Students graduate college with an average loan debt of over $30,000. Wouldn't it be amazing if there were ways to reduce or even eradicate college loan debt prior to graduating from college? Sullivan's book identifies the reasons and typical college expenses that are the root cause of the heavy loan ...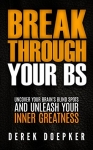 Tired of Bullshit Holding You Back from the Greatness You Deserve?
Whether it's bullshit excuses, limiting belief systems, or the hidden blind spots created by a biased brain keeping you stuck in mediocrity, the barrier of BS is the reason the current reality of your life pales in co
...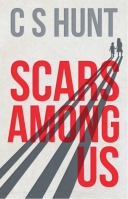 Catherine is a dream come true for her parents. Their first born child is their most precious gift. The love and joy they feel for her is obvious to everyone who knows them. When tragedy unexpectedly hits, Catherine's world is turned upside down and the course of her life is forever changed. In this ...
Happy childhood, horrors of war and the miraculous rescue of the only child survivor from Obertyn Krystyna Carmi's childhood in Obertyn was full of happy moments. Her childhood was filled with friends, both Polish and Ukrainian, and she attended a Ukrainian school. Krystyna Carmi was gifted with an ...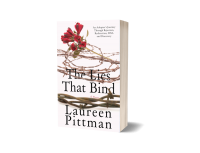 Born in a California women's prison in 1963, Laureen Pittman was relinquished for adoption. As a child, Laureen was conditioned to believe that being adopted didn't matter. So, it didn't . . . until it did. As with most sealed-records-era adoptions, the truth about Laureen's birth in a California wo ...
Carrying on with an existence of Praise isn't just the most pleasant approach to live, but at the same time it's a standout amongst the most capable approaches to change your life. Praise isn't care for the rear that just takes after what happens, yet it's more similar to the motor of a prepare that ...
Unexplained Disappearances. Missing People. Strange sights. Strange sounds: These are the things in the woods that will haunt your dreams.
Parent and Educator, Barbara Woster, takes you on a journey through the joys and trials of being a parent. Whether you're contemplating having a child, you're a new parent, or you are seeking advice on how to contend with your teenager, the author offers advice on surviving your children from birth ...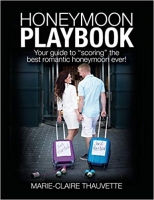 Light a romantic fire in your relationship that will last longer than any vacation tan! In The Honeymoon Playbook, relationship coach and AASECT certified intimacy educator Marie-Claire Thauvette shares activities, games, tips, and tricks to make this trip the best of your life. It is not just for t ...