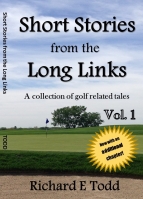 Short Stories from the Long Links is a collection of 25 golf related tales for those that love golf but can't always play. Some stories are inspired by real life events, daily activities, and golf endeavors while other stories are extremely outlandish, funny, scary, motivational, surprising, and unu ...
You've dreamed of writing a book. You thought it would take years to do it (and it can, especially if you lack guidance). But today is the first step in making your dream a reality. NIGHT WRITER offers these easy-to-implement tactics: • Develop a successful writer mindset • Establish a manageable wr ...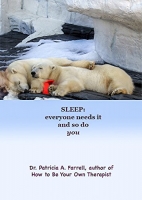 An easy-to-read book on sleep, what happens when we sleep, why we need to sleep and what happens if we don't get sufficient sleep. Written in a consumer-friendly fashion, the book provides insights into sleep that most people know nothing about like why you should sleep on your left side, how sleep ...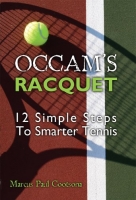 Written by tennis teaching professional, Marcus Paul Cootsona. Occam's Racquet focuses on the twelve most important parts of the physical and mental games of tennis. No matter what strokes you use, the ideas in here will make you the most effective player you can be.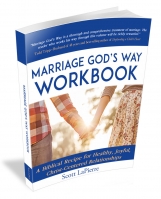 The perfect companion to Marriage God's Way! God intended marriage to be a great joy, but we can only experience this joy if we obey the principles in His Word. This workbook will help you apply the biblical recipe in Marriage God's Way. Inside you will find: Clear instructions on prayer, communicat ...
Kick-start your writing habit This book of writing prompts will kick-start your writing habit and challenge you to schedule your writing for 30 days. It's more than a set of productivity tips for writers – it gives you writing briefs to follow until your writing habit is up and running. If you want ...
In difficult times, our auras weaken. We feel run down, stressed, tired, hopeless. And while there's no denying these times are difficult, there are some things we can do to literally raise our spirits. This book takes a look at time-honored ways to raise our vitality, strengthen our auras, center u ...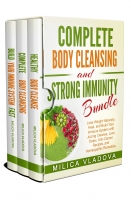 ** ALL DETOX RITUALS YOU NEED IN ONE PLACE! ** Here's everything you need to know about cleansing and building a strong immune system! "Complete Body Cleansing and Strong Immunity Bundle" is your ultimate healthy living bible! You can find everything from basic wellness habits, building a powerful i ...
Are you unsure how to market your book? Do you feel overwhelmed by the sheer number of author platform options out there (or not even sure what the term means)? Do you wish someone could break it down for you in simple steps?

Then this is the book for you!

Over the ...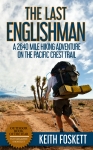 The Pacific Crest Trail stretches some 2,650 miles from the Mexican border to Canada. It meanders through the scorching deserts of California, the dramatic Sierra Nevada, the volcanic landscape of Oregon and the vast forests of Washington. Every year scores of hikers attempt to walk its entirety. Fo ...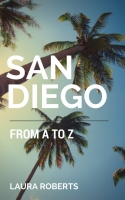 Tired of the same old guidebooks? Learn where to go and what to do from a local! This alphabetical city guide looks at San Diego - and tourism - from a whole new angle, letting readers browse the city at their own pace. Learn about local favorites, tourist attractions, cultural oddities, and enjoy u ...
Hangry Beyond Belief is a love child between my obsession with pressure cookers and the desire to eat healthy, well-balanced, and reasonably priced family friendly meals.

In this ebook full of Pressure Cooker recipes, you'll receive 36 recipes total: 28 full meals, 4 bonus breakfasts, and ...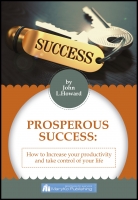 Success is the process of achieving a number of set goals within a definite period. When one puts his mind, time and resources into something, he should perform the task in spite of all obstacles until he achieves the set goals. It is also the condition one finds himself in when he has defeated all ...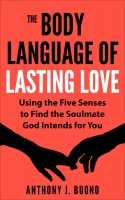 This is a book in the Christian Dating market and explores how the five senses play a major role in the dating process and finding the right person, specifically by how non-verbal communication affects the relationship.
Real stories of resilience told by real people demonstrate how spirituality makes a difference when it comes to a person's ability to bounce back after trauma or stress. What do a Syrian refugee fleeing his homeland, a woman who suffered a machete attack by her husband, a US soldier afflicted by war ...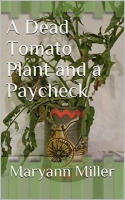 What on earth do a dead tomato plant and a paycheck have in common? Maryann Miller explores the fun and foibles of how to survive parenting a large family, while vainly keeping body and mind intact. From School Daze to Summertime Blues, and everything in between, the book airs the Miller laundry wit ...
Have you been training hard, eating clean, doing everything you're supposed to do…but still not getting the fitness results you want? Are you seeing small changes in your body, but not the lean muscle and fat loss the health magazines or the expensive PT promised you? Are you frustrated - and feel l ...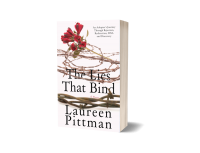 Born in a California women's prison in 1963, Laureen Pittman was relinquished for adoption. As a child, Laureen was conditioned to believe that being adopted didn't matter. So, it didn't . . . until it did. As with most sealed-records-era adoptions, the truth about Laureen's birth in a California wo ...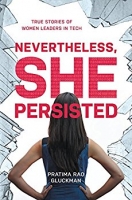 This book is a collection of stories of nineteen women leaders in several levels of technology industry, including VPs, CEOs, and directors. Whether you are a young woman thinking of a career in software, a middle-career or executive woman, a parent, or a man curious about the role gender plays in t ...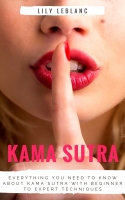 Kama Sutra is an ancient book best known for giving insights and advice on how to conduct your sex life, among others. This book partakes a large part of the Kama Sutra plus additional information about sex and how to conduct your sexual relationships to ensure pleasure for both you and your partner ...
The moving, inspiring story of Barbara A. Robinson's journey from poverty to the State Senate. Suffering through abuse from her stepfather; on-the-job gender, age, and racial discrimination; homelessness, rape and other modern horrors, Barbara's determination and faith makes her an inspiration to he ...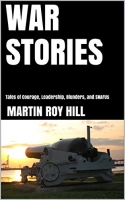 The first nonfiction book by award-winning novelist Martin Roy Hill, WAR STORIES describes acts of great heroism and acts of pure blundering, intrepid leadership and self-serving vainglory, brilliant wartime technological developments and not so brilliant ideas. Some will awe the reader with their i ...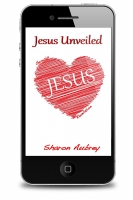 Christian nonfiction exploring the biblical details of God's prophetic calendar, Passover, Easter, the Mosaic Law vs. the Covenant of Grace, events surrounding the Crucifixion Week, and the Resurrection of Jesus. As Jesus exhaled His last breath, the Temple Veil was violently ripped apart by God to ...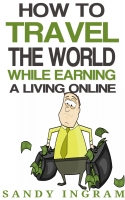 How to travel the world and make money online. No job, no boss, no hassles. Details on travel and money, how it works, what you can do and how to get started. No get-rich schemes here. This book includes doable and proven ways others are earning a living with mobile offices Each recommended industry ...