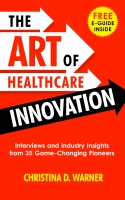 What if you had a crystal ball that revealed the future of the healthcare landscape? Wouldn't you want that ball? Think of how that information could boost your success and impact your future. You could be on the cutting-edge of change and reap the rewards. Accept that change is inescapable. Discove ...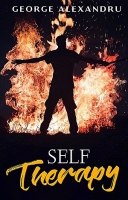 Free yourself from chronic pain, anxiety, and depression, and heal chronic fatigue syndrome (ME/CFS), complex post-traumatic stress disorder (CPTSD), and emotional trauma with this life-changing guide. Born out of author's personal experience with prolonged illness and disability, Self-THERAPY will ...
Are you looking for help to increase your ACT score? Are you not sure how to start studying for the ACT test? Then this book is for you! You can use the book on its own, but to get the biggest benefit from the book, I HIGHLY recommend that you purchase The Official ACT Prep Guide 2018 for practice, ...
"An epic journey with a master philosopher."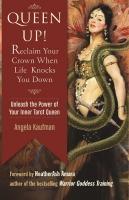 Each of the four Tarot Queens in this empowering year-long system represent an archetypal part of our personalities as well as our experience of being human. Detailed explanations of each archetype, and workbook-style exercises and practical tips are provided for aligning with and balancing the ener ...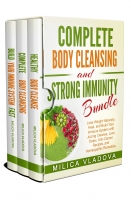 ** ALL DETOX RITUALS YOU NEED IN ONE PLACE! ** Here's everything you need to know about cleansing and building a strong immune system! "Complete Body Cleansing and Strong Immunity Bundle" is your ultimate healthy living bible! You can find everything from basic wellness habits, building a powerful i ...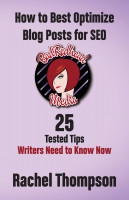 Are you unsure how generate more traffic to your blog? Do you feel overwhelmed by all the SEO articles out there (or not even sure what the term means)? Do you wish someone could break it down for you in simple steps? Then this is the book for you! Rachel provides you her top 25 tips laid out in eas ...
What is wisdom? Have you ever really considered the question? There are many definitions but the one I like best is this: wisdom is knowing how to live one's life well. You might think this knowledge is easy and common, and yet the opposite is true. Confucius once said: To know that we know what we ...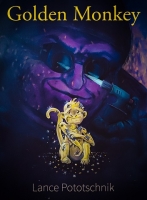 Little Lance Pototschnik wanted to grow up and play pro football, but that pipe dream got smoked by his lethargic growth hormones and a terrible skin disorder. The death of his childhood aspirations did, however, plant the seeds for Lance to find comedy in rejection and suffering. In this gaspingly ...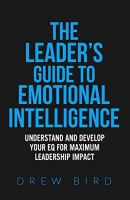 It has been said that great leaders have great emotional intelligence. But what is emotional intelligence, and how can you use it to develop your leadership? Drawing on his experience of working with literally hundreds of leaders from a broad range of industries and sectors, seasoned organizational ...
"I never thought I would have reason to say to someone, 'Sorry I'm late, it took longer to dismember the goat than originally planned.'" I was twenty-six years old, worked at a well-paid job, rented a fantastic apartment, and enjoyed a large circle of friends. I had everything, except I didn't. I co ...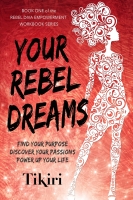 *This is an advanced copy for reviews* Your Rebel Dreams is an interactive workbook designed to help you unveil your purpose, discover what you love doing and show you how to follow your calling. Through a series of introspective exercises and a 60-day plan, this workbook will help you unlock your p ...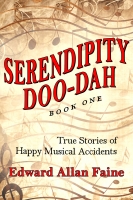 "A fun and breezy reminder that a lot of talent and a little luck can be a powerful force." In this collection of entertaining anecdotes, Edward Faine celebrates the role luck has played in the creation of many of our beloved songs. Favorites like "Somewhere Over the Rainbow," "Blue Skies," "Strange ...
Our families are our most precious resource. They serve as a support system, an educational network, a source of inspiration and a grounding influence for each other; now and for generations to come. The "Five Lessons From Geese" help us express our values and encourage family connectivity and conti ...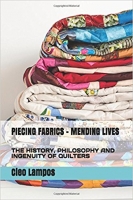 Every quilt tells a story. Within its stiches are the dreams, the challenges, the tears and the joy of the quilter. Binding the fabric is the history of the circumstances that propelled many woman-hours of creation. Cleo Lampos seeks to understand the stories of these textile masterpieces. She looks ...
Everyones mother is dead or dying. It is nothing new, nothing ceasing, nothing fresh or interesting. But when your mother is dying and when this dying insists at once that you take notice of it, you feel her bones in your own and that insistence stretches into the vision you have of your own life....
LIMITED-TIME BONUS INCLUDED: RIGHT NOW, you can get full FREE access to this MEGA BUNDLE BONUS of 10 video articles about Health and Fitness, Plus an EXTRA BONUS - You can get access to this extra bonus even if you decide not to purchase this book by going through the sample of the book, this powerf ...
Written in a series of essays, this book is your guide to simplifying all areas of your life in order to unwrap the gift of joyful parenthood. Beyond just validation for the overwhelm so many mothers feel, this book offers a solution to it. Getting rid of old beliefs, stuff, thoughts and activities ...