In the twisted mind of a clever killer, her intelligence makes her a prize worth taking. By whatever means. Matthew Smart has lost his Assistant, Cameron, in a brutal killing. Devastated, Matthew has to find out who murdered his employee while interviewing potential replacements. Strangely, th ...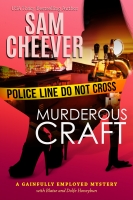 Dead End Job: When the only thing on tap is death. A corpse in the bathroom of a popular bar. An old acquaintance still nursing a mad-on from fifteen years earlier. And a cast of characters possessing secrets they'll do almost anything to keep. It's enough to make reformed (sort of) party girl Blais ...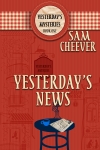 Antiques can be a dangerous business. Especially when you're dealing with a desperate politician, a sexy ex-cop, and a couple of "spirited" companions.

Anna Yesterday owns Yesterday's Antiques in small town USA. When she finds an old newspaper clipping lini ...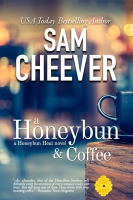 Surprised into hiding in a men's room stall at work, Angie Peterson, owner of the Dunk and Run Coffee Shoppe, overhears two men talking about killing someone named Alastair Honeybun. Picturing a frail, helpless old Englishman, Angie rushes to warn him. There's only one, small problem, Alastair Honey ...
Making chocolate is a labor of love and an age-old art. As a connoisseur of the sweet, creamy stuff herself, Blaise is excited to be working at an exclusive confectioner's shop, run by a woman whose reputation for being a creative chocolatier is legendary. Madeline Foss's past might be murky and sli ...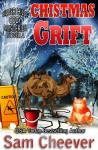 A corpse, a cantankerous camel, an entertaining array of suspects, and a yule tide of problems along the way…it must be a Flo and Agnes Christmas! Who would have guessed Agnes would rub Penelope the cranky camel the wrong way? Or that Flo would find herself ankle deep in camel dung while fend ...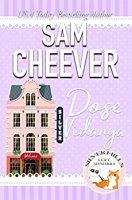 Silver Hills Senior and Singles Residence isn't exactly a boring place. Home to a death predicting cat named Tolstoy, a night manager who may or may not suck blood and float above the floor, a cook with mad voodoo and pie baking powers, and a trio of nosy sleuths who are determined to get to the bot ...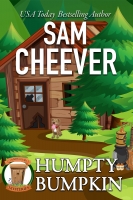 She's just a country girl who loves her dog. But her life is about to get less countrified and more...erm...homicide. Deer Hollow is a small community built in a verdant, rolling countryside. The nearest big city is over an hour away and big city ways are rejected at the Hollow. Unfortunately, the b ...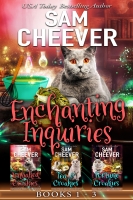 3 full-length novels of paranormal cozy adventure fun! This is no boring librarian shushing people from behind a desk. This librarian corrals rogue magic. But more importantly, she has a frog and a cat, and she's not afraid to use them!