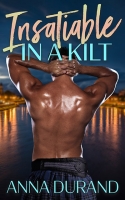 One steamy night in Paris, I had a quick and dirty fling with a Scotsman who wouldn't tell me his name. Ten months later, my boss sends me to Scotland to broker a business deal with tech mogul Evan MacTaggart. There's just one problem. The seductive billionaire is the man from Paris, and I still can ...
Eighteen year old Rosalind, a German Catholic descendant, left South Africa for Israel with her doctor boyfriend, Foxy, so they could pursue their dream of helping the wounded soldiers together. But when his jealous temper again gets the better of him, she decides to end their relationship, but stil ...
LOVE...REDEMPTION...AND SECOND CHANCES HE'S GOT NOTHING TO LOSE... Fate has taken away everything former hot-shot Air Force pilot J.D. Rivera ever held dear--his family, his fiancée and his career. Inheriting his crazy aunt's broken down ranch in Los Rios, Arizona, is the last thing he wants. For J. ...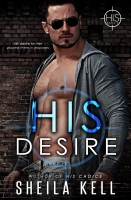 Romantic Suspense BESTSELLER And AWARD WINNER • Will his stubbornness prevent him from trusting the woman he desires? In Sheila Kell's provocative novel of suspicion and need, a handsome security specialist and a feisty FBI agent are tied by grief and attraction… and the fervor of the unknown. He's ...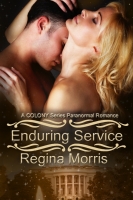 Colony Agent Sulie Metcalf, the President's private physician, has been in love with the same human man for nearly thirty years. She refuses to allow herself the joy of true love because her feelings are unrequited by her human boss, Jonathan Dixon. As Dixon's retirement looms near, and his memories ...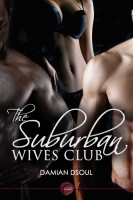 The second novel in the Suburbia Trilogy. One summer afternoon, Jolene Briggs, along with four other wives are discussing their mundane sex life in Gail Cavanaugh's backyard, when Gail, their matron, makes this declaration: "I'm talking about us coming together like a horny wives' soccer team and ha ...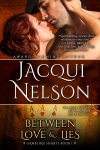 Kansas, 1877. Sadie Sullivan lost everything when a herd of longhorn cattle bound for Dodge City trampled and destroyed her farm. Now she works in Dodge—one of the most wicked and lawless towns in the West—at the Northern Star saloon. But her survival in this new world of sin and violence depends on ...
When a man tells you who he is, believe him. Billionaire entertainment investor and resolute bachelor Derek Damon Wright and dance studio owner Samantha Rose are unprepared for their mutual attraction to one another. She desperately wants to have a baby, and family doesn't match Derek's sophisticate ...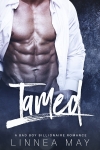 The more that stands between us, the more I want her. Love isn't something I'm capable of feeling, but if a marriage is what it takes to become my father's successor and save my family's fortune from ruin, then it'll have to be arranged. However, I have a reputation and for good reason. ...

Fiona Marshall usually loves her job as a nurse at Lambert Memorial Hospital, but lately her mind has been elsewhere. Her sister lies in a coma on the other side of town—close to death—even if their parents won't admit it. Plus there are rumors that the hospital has brought in spie ...
The world that they live in is always dark, hideous, and mute. The outside is as dangerous as the inside, because for all he knows, Ghost always found the worst things not inside a suitcase full of dead body parts, but inside the human soul. The most destrctive weapon of all times.

Bambi ...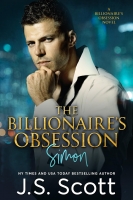 *****A NY TIMES AND USA TODAY BESTSELLER**** Down on her luck, nursing student and full-time waitress Kara Foster gets a massive blow to her already desperate financial situation that will surely find her living on the streets. Needing nothing less than a miracle to save her, Kara gets rescue f ...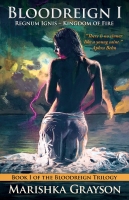 Since time immemorial, they have been among us.  Fierce creatures with a lust for human blood and an insatiable desire for human flesh.  To fornicate brings the highest pleasure, to beget, the deepest satisfaction. But what they cannot foresee, although it was foretold, is that one of them will aris ...
If only she'd met Theo first.

Maya Hinley has a thing for bad boy rockers. But the one she dated in college isn't the one that got away, it was his younger brother. With her dream radio job waiting for her on the other coast, it's the worst time for the brothers&rs ...
Kasey (K.K.) Blakely never meant to fall in love with her business partner, but she did. When she accidentally stumbled into Joshua Crawford, he was just a man…a beautiful, sexy man that renders her not only breathless, but turns her world upside down. He said he always got what he wanted and when h ...
From NY Times and USA Today Bestselling Author Josie Litton
"The Hunger Games meets Fifty Shades of Grey"--Goodreads
A beautiful young woman awakens in the garden of a secluded estate w ...
In my darkest days, I found solace in the words of rock star god Noah Hart. He saw into my heart. And I saw into his. Even though we'd never met, I felt as if I knew the man behind the music. Then I met him. Noah isn't a wounded poet. He's a jerk. He's abrasive, cutting, and guarded as hell. He says ...
Beth wasn't looking for commitment. She was running from a disaster of a relationship, and now she's looking for a little fun while on vacation. Matt wasn't looking for a girlfriend. But he needed one for his parent's anniversary trip. It was just a steamy vacation fling, love was never part o ...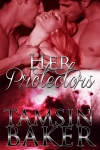 Jacky is visiting Alaska, on holiday's with her best friend Karen. She's just broken up with her horrible ex-boyfriend, and a trip over-seas to see some Polar bears and the beautiful wilderness that America offers, is exa ...
Book 1 of Forbidden Secrets series. Ursa is unassuming and practical. She never craved glamorous things until she accepted an invitation to the Halloween Masquerade, a carefully arranged erotic event featuring voyeurism, public sex, kinky games and role-play. She is captivated by a handsome man&mdas ...
Betrayal! Obsession! Revenge! Can love conquer all? Deep beneath the veneer of luxury, beauty, and wealth, lie secrets that could be used to destroy the Vanderville family. Secrets that a cold, calculating, and vengeful person has been collecting, patiently waiting for the perfect moment to exact a ...
Being "soul sisters" is a way of life for Dalton, Aneelia, Charlotte and Florence. Growing up together means they've shared all of life's major highs and lows and managed to survive with a friendship so strong, that real blood sisters would be jealous of it. Dalton Frobisher ...
It wasn't meant to be like this. Dylan's life in the spellster tower has everything he should want: magical knowledge, safety from the King's Hounds and frequent clandestine affairs with women. All at the cost of his freedom. So when the chance to leave the tower—even as a leashed weapon for the Kin ...
If you like smart mouth heroines, witty banter, and sizzling hot chemistry, you'll love the romanticcomedy series Liar, Liar. Get it today. Investigative reporter Cleo Morgan believes a successful tabloid needs is the ability to lie. Now that she's one herself, she's getting a lot of practice. She's ...
Mystical, sensual, passionate, intense... Their love is as magical as the woods it was born in, but can it survive in the real world? Princess Lilliana is fighting for her freedom in a world governed by men and falling in love with its dominant, charismatic leader is not part of her plan... When Pri ...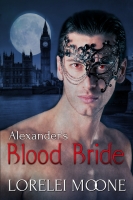 Cat has never been a social butterfly. The only reason she even agreed to go to the stupid Halloween party was because her friend and room mate Shelly wanted to attend. When she gets spooked upon almost falling into bed with the host, she's convinced it was all a big mistake. And what's ...
Tennyson: He threw mud in my hair in third grade, and from that moment on, Chase Evans and I were inseparable. He was the rich football star, and I was from the wrong side of the tracks, but everybody knew our love would conquer all. A twisted setup in our senior year ended with me breaking his hear ...
It was wrong, but maybe that's why it felt so right.

To save Darien's life his brother asks, "Can you walk in high heels?"

Erika Bailey, owner/manager of a drag queen club in Bangkok, Thailand has happily settled into all aspects of her new life, except for her lack of a love life. When a new diva auditions, Erika is bewild ...