Out of the spotlight, in the darker corners of the studio backlots, Hollywood hides a remarkable secret. Actor or actress, set designer, electrician, best boy, or grip—in la-la land, it pays not to be human. Vampires, succubae, trolls, elementals, goblins—studios hire anyone and anything that can ta ...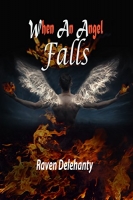 Ofc. Michael Simon struggles to solve a wave of killing. His Nephlimi blood cries out for justice. The only problem is the human world needs evidence.
He cannot dispense justice in the way he likes.
When the case takes an unexpected turn. He meets the woman that intrigues him. In ord ...

Her father had superpowers . . .

Pamela does too . . .

And life ain't easy.

A self-imposed outcast, Pamela struggles with her psychic abilities. She yearns to be herself without jealousy or fear from her friends or acquaintances.

How did her father ...