Maili Beach, a crime noir novella set in Hawai'i He didn't want to return to Hawai'i, but before he could escape again the bodies started to pile up... "The Company" had one rule, talk, and you get buried alive! A bite of the big pineapple! A nightmare in paradise! A tale of innocence, vice, and dum ...
Betrayal is always the last place you expect. When her mother decides to leave, Millie's life is turned upside down as she faces life with a father who has a mysterious dark pallor shrouding his countenance. Millie grows up relying on her own strength and the comfort that comes from a friend and a r ...
Tom Bracks is ...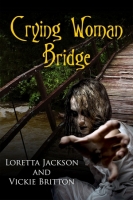 While returning from Professor Dawson's lecture on haunted places, the last thing Sheriff Jeff McQuede and Dawson expect to encounter is a terrified woman clinging to the railing of Mirabella's Bridge, crying for her lost baby. It looks as if Rae Harris has thrown the infant over the bridge in a fit ...
Vickie Britton & Loretta Jackson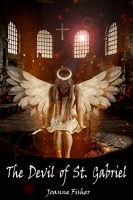 The beautiful, seductive and ruthless Lucy has a rap sheet as long as her golden blonde hair. She will do anything to stay out of jail and although her intentions are good, the devil inside her takes over and has her undertaking continuous acts of evil. On the other side of the spectrum, Nicholas, b ...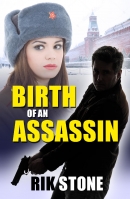 A moment of weakness and Jez is framed for murder. The authorities are hot on his heels, but that should be his only worry; the people who set him up won't be satisfied until he's dead and buried. Birth of an Assassin is first in a series of explosive thrillers from Rik Stone. If you like complex se ...