Discover a gripping collection of time traveler romance stories… With period-perfect details, dashing heroes, and settings ranging from 1950s New York to war-torn 387 BC Ireland, this page-turning anthology will leave you begging for more! 
 Stories included: 
 Traveler by JC Cooper Young, strong, s ...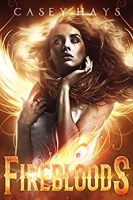 Jude Gallagher thought she was crazy. It all started when the boy next door made her hear music—inside her head. All the time. It was torture. She didn't think things could get worse. But then one hot summer, her best friend Kane O'Reilly decides to tell her how he really feels about her. Music insi ...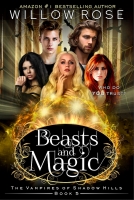 Who do YOU trust? Nothing is the same for Amy since she found out what she was, but how does she control her new powers? A new boy moves into the street, while Robyn gets to know more about her vampire family. Will Melanie survive the claws of Mr. Aran? Will Jazmine's mother pull out of her grief? W ...
Hope and Xavier must fight for their lives and those of the innocents in a battle for good and evil. But will it be enough? Hope just wants to be an ordinary nestling. She went to college and escaped, but now she's back and there's a secret everyone is keeping from her. Xavier is the new master of t ...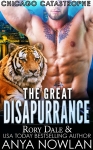 One ex-SEAL weretiger looking to cause trouble + one curvy woman already in too much trouble + an unexpected pregnancy at the worst time = Explosive and sexy as hell shifter romance!

Arlen Johnson has done a lot of things right in life, and a lot of things wrong. What other explana ...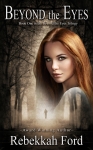 Paige knows evil exists in this world, but she never imagined it would want something from her.

In the small town of Astoria, Oregon, surrounded by deep forest and endless mountains, another world thrives . . . a menacing one where dark spirits dwell in soulless humans. ...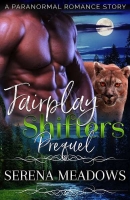 When Justin rescues Beth one dark night on campus, she has no idea that she's about to fall in love with a shifter. That her life would never be the same, or that her dreams of living like a normal person would never come true. What happens when two lost souls discover each other in the most unlikel ...
A she-wolf being hunted by pack males during a claiming rite is rescued by a rogue alpha determined to make her his own, despite her desire to be independent.
When Lyla Chathams brother, the pack alpha, learns of her interference in his criminal activities, he sets her up for a Claiming R ...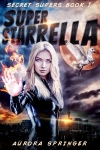 Teen superhero, Starrella, and her flying horse combat vicious killers in the skies of Atalanta. The quiet summer before her freshman year turns frighteningly weird after Estelle Wright trespasses onto an Army base. Blown into the air and knocked unconscious, she wakes with a nascent superpower. Not ...
Claw Mark is the story continued from Lily Harlem's novel Bite Mark, also available on Amazon and Kindle Unlimited. Being married to two sexy vampires is as exciting as it is dangerous. One minute I'm on top of the world, ecstasy my best friend, the next I'm running for my life. But it&r ...
After the meteor destroyed all the technology and most of the people, it took thirty years to scrabble together rudiments of civilization again. Sex is the main currency, for those without any other skills. When the Pacific Ocean is rumored to be spitting up parts of California, the looting is good ...
Best dream ever… Marinda Rhinehart loathes the cold and has been scared to swim ever since she fell through the ice of Lake Huron when she was a teenager. So why is she standing with Gavin, the most handsome man she has ever seen, in a frigid icy place in a formal wedding-type ceremony, and giving u ...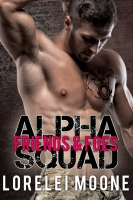 Sometimes doing the right thing… means risking everything.

Excited to receive his very first assignment, Alpha Squad recruit Adam King is ready to jump head-first into the action. With the small town of Sevenoaks experiencing violent attacks on the local population, it's up to Alph ...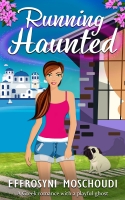 Kelly ran a marathon… and wound up running a house. With a ghost in it. Kelly Mellios is a stunning, athletic woman, who has learned—the hard way—to value herself. Having just finished her first marathon in the alluring Greek town of Nafplio, she bumps into Alex, a gorgeous widower with three undera ...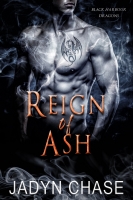 Scalers have overthrown the human race, forcing them to hide underground. Some of the more healthy and beautiful examples are taken as pets by these dragon shifters, while the rest just struggle to stay off the menu. Ashton Cane has been tracking Whisper for as long as he could remember. He never wa ...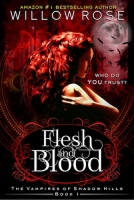 For fans of YA fantasy and romance comes a new addiction impossible to put down. "It's like Twilight meets Harry Potter!" What if you can't trust your own family? Robyn's parents are ruining her life. As if their constant bickering and embarrassing behavior wasn't bad enough, they've forbidden her f ...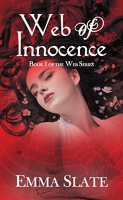 I believe in science. There's an explanation for everything. Logic. Reason. Proof. These are my absolute truths. This is how I live my life. When I meet Hunter Jones, everything starts to change. I. Start. To. Change. I begin to hear a whisper... in my mind. A voice, belonging to someone--something- ...
An enslaved enchantress. A magic mirror. Whose match will be made next? Once upon a time… When Queen Briska is accused of treason, she flees to the mountains, building an icy wall around her broken heart. But she cannot flee her punishment – she is forced to help other couples find love. A tough tas ...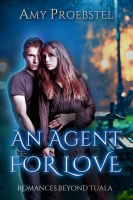 Where did he come from? Who else knows? The truth may be more than Liz can handle. Her life was a wreck. The most terrifying experience she could imagine has turned everything upside down. Now, each day she writes, hoping to get back to normal. But still the memories haunt her. How can she move on? ...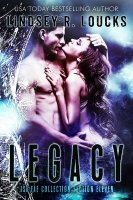 Finding him was easy. Figuring him out is the hard part. Only one thing could make nineteen-year-old Hadley Hawthorn leave her house for the first time in two years—revenge. The Isa fae murdered her entire family, so the promise of ending their control over witches like Hadley is too sweet to resist ...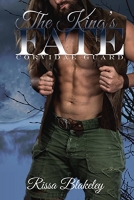 In a world where Fae and Vampire will forever be at odds, a Vampire wins the crown, ruling the Fae Realm for the first time in history. After the execution of the Succubus who attempted to murder the King, her Incubus vows to avenge her, putting a devious plot into action. Breaking Fae law, he creat ...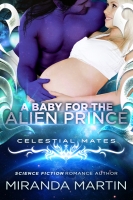 Take a Human female as a mate on the off chance of saving his race? Absurd. At least that's what Prince Elorshin Do'ana thinks. It's true, the Alvan race is dying. There have been no new births in years and if they don't do something, their entire race is doomed. However, Elorshin doesn't want to bi ...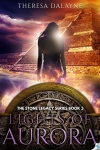 After living her entire life in an orphan asylum, Zanya fears she may actually be losing her mind... Following the discovery of her ancient Maya bloodlines, eighteen-year-old Zanya Coreandero is faced with a daunting responsibility. She must protect the relic stone while Sarian, the underworld gener ...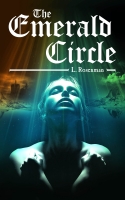 Their daughter's kidnapping plunges the protagonists into a hair-raising calamity A five-year-old child is kidnapped near her home in a small town in northern Israel. The secret behind her disappearance forces her parents to face a terrible crisis. Mutually suspicious, they embark separately on an e ...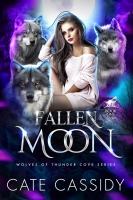 Destiny brought her to their clan. The wolves will bring her to her knees.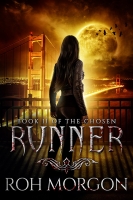 Love comes with a price – especially among the undead. Sunny Martin is on the run from a monster—the monster within herself. Since the night she was drained of her blood and left to die, she has lived alone and in fear of the beast and its violent urges, always on the move. When a tumultuous affair ...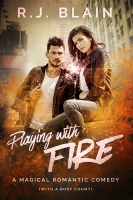 "What do you get when you mix gorgons, an incubus, and the Calamity Queen? Trouble, and lots of it. Catering to the magical is a tough gig on a good day, but when Bailey's sexiest enemy's ex-wife angles for revenge, she's tossed into the deep end. Warning: This novel contains excessive humor, action ...
Supernatural collides with Mortal instruments and Vampire Diaries. Dare to begin the passionate, thrilling, and provocative journey of love, dilemmas, sacrifice, and an epic love story? Prepare to be addicted… Grab the Prequel, Lost Angels, and unveil the mystery behind the romantic and addictive se ...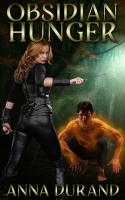 The darkest magics feed the darkest hunger. I will raze the Unseen realm and every abomination that lives in it. The obsidian fae abducted and tortured me, murdered my best friend, and ruined my life. After thirteen years of being the crazy girl no one wants around, I've finally found a portal to th ...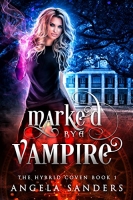 A night of celebrating a new beginning ends in a nightmare that Grace can't escape. When she wakes up in a strange place three days later, she realizes her life has been turned upside down. She's been forced into a world where magic is real along with monsters of myth. The vampire who marked her is ...
Elizabeth Reading and Scarlett Harding travel to Blue Harbor, Maine, hoping to find a bed-and-breakfast to buy and a peaceful town. What they discover instead is much more sinister…
When they visit the local ice cream parlor, a man rushes through the door ...

Jilted by her fiancé, librarian Maddy Jacobson is nursing a broken heart, when her best friend gives her an early Christmas present. Intended to be a fun, psychic reading in a spooky, tea house, the gift turns out to be life changing. Maddy becomes haunted by a mischievous, Highland ghost. Ru ...