To save their planet from a hostile takeover, a warrior/priestess joins forces with a bard from another world and five genetically designed children. Drusilla: A Dragon Talker, born of a line of powerful, psychically gifted women, she has been trained from birth to command the beasts of Vensoog. Alt ...
Abducted from Earth, officer Addy Dawson is caged with Max, a naked alpha gladiator who claims to be her stud. This mating pair will breed the finest warriors for the Survival Races, a deadly blood sport where the last man alive wins. To rebel against their alien captors means torture, or worse, yet ...
A secret bunker. A deep darkness. Can Dan put the pieces together before the whole world is lost?
Dan Tracy figured he was your average teen. S
...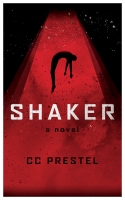 This could happen to anyone. Maybe it already has. SHAKER is an allegorical tale about a man who is abducted and enslaved to fight for an alien warlord on a planet ravaged by incessant warfare. Michael Taylor is an ordinary man with an ordinary life. One day, he wakes up to find himself a prisoner o ...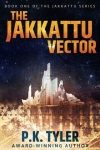 They came as saviors to a deteriorating Earth. Julip Torne questions whether there is more to life beyond the barren dirt, acidic seas, and toxstorms her people work and die in. Living in poverty on the withering Greenland Human Reservation, she wonders if the alien Mezna goddesses are truly as holy ...
An attempt on his life only accelerated his genetic transformation.
In Malden City, Massachusetts, a deaf 17-year-old student, Tobey Tyson, is disregarded and mistreated by society.
An unexpected fight with the underworld's criminals to rescue a girl he doesn't ...
Battle for Earth is an imaginative mix of Sci-fi and Fantasy with plenty of action. Earth has been invaded by alien monsters. Shockwave is an elite special forces team, a diverse group of individuals with unique capabilities. Shockwave is a fitting name for our best hope to overcome the invaders and ...

2016 Finalist in "I Heart Indie" Contest She saved countless soldiers in the wars … but does she have the weapons to fight an outbreak? Dr. Emily Shane, veteran of the Sector Wars, is known as "The Angel of Fantalar" for her bravery under fire as a medic. However, the doctor has her own war wo ...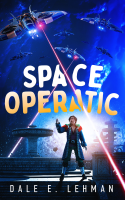 Eternal fame or eternal shame? Hopeless optimist Roberto Maccarone has staked his fortunes on a bold move: he's brought grand opera to the Oort Territories, where there isn't enough culture to fill a petri dish. But it's a tough sell here in the cold dark of the next to last circle of hell, and soon ...
Discover the military dystopian thriller that readers call "riveting" and "hard to put down!" Enter a dark fantasy/dystopian tale with underpinnings of love, betrayal, and tumultuous relationships set in a dark future. Our dark future. In a world devastated by disease and rip ...
Welcome to the last of the great flying Cities! It's 9172, YE (Year of the Empire), and the future has forgotten its past. Soaring miles over the Earth, Autumn, the sole surviving flying city, is filled to the brim with the manifold forms of humankind: from Human Plus "floor models" to the oppressed ...
Hickory is a neoteric, born out of the ashes of World War 3 with a mutant empathy gene. Her first mission for the Alien Corps ends in disaster, and the feisty commander is desperate for a second chance to prove herself. When her father, whom she hasn't seen for sixteen years, asks her to lead a vita ...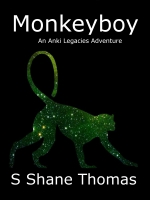 Hanuman is one of a kind. A monkey turned person thanks to the same magic gemstones that created the powerful Anki race. His friends are not the typical human colonists either. Follow Han on a space fantasy adventure as he battles the dangerous Rakshasa who have been working in secret to overthrow t ...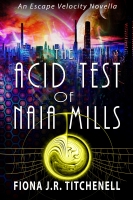 Once upon a time, on a glamorous space station called Eris, there was a young woman who could spin base metals into gold… At least, that's what she tells people to separate them from their money. Naia Mills is a con artist, a Human orphan scraping to get by in a galaxy that doesn't want her, more th ...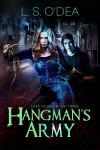 A rebellion is brewing in the world of the Lake of Sins while Hugh Truent sits in prison days away from his execution. After taking his findings about the genetic similarities between the classes to the Supreme Almighty and the Council, Hugh had been arrested for treason and all his evidence had van ...