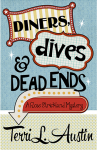 As a struggling waitress and part-time college student, Rose Strickland's life is stalled in the slow lane. But when her close friend, Axton, disappears, Rose suddenly finds herself serving up more than hot coffee and flapjacks. Now she's hashing it out with sexy bad guys and scrambling ...
Dead less than twenty-four hours, with a job that doesn't pay, a fashion disaster for a uniform and more afterlife rules than she can shake a stick at, Bridget Sway thinks it's as bad as it can get. And then she finds a dead ghost stuffed in her locker. Since the police are desperate to ...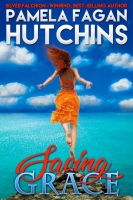 Romance, suspense, and a little voodoo. Sloppy drinking habits. Stunted love life. Professional humiliation in a doomed celebrity trial. It's no wonder high-strung Texas attorney Katie flees for the serenity of a tropical island, even if it's the one where her parents died in a tragic accident. But ...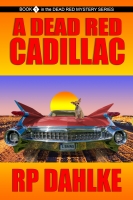 #1 in THE DEAD RED MYSTERY SERIES Like Janet Evanovich? Sue Grafton? You'll love this humorous mystery series! Deeply buried and deadly secrets resurface with a drowned Cadillac Her trophy red Caddy has been hijacked and now police ask how an elderly woman, who couldn't possibly see beyond ...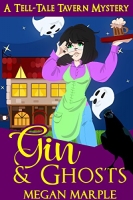 A psychic raven, meddling ghosts, and a few odd locals serve up trouble on the island of Capers Cove! Bartender Edie Allan might be a little odd, she can talk to ghosts and her pet raven, Poe, but she turns sleuth when a body shows up in the sand, and she discovers the cute new tavern owner might ju ...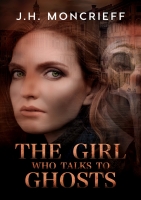 Would you risk everything to save a stranger?

Off the coast of Venice lurks Poveglia, the world's most haunted isle, steeped in centuries of innocent blood. A deranged doctor who took great joy in torturing his patients in life continues to rul ...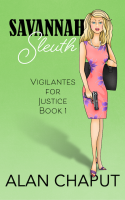 Though born to heirloom pearls, designer dresses and lush garden parties, Savannah social icon Patricia Falcon and three of her closest friends spend their days in Savannah's dark side rescuing abused women. Patricia's darling mother, a prominent philanthropist, drops dead, and the police are baffle ...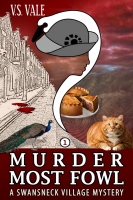 Returning home may not be in fashion, but solving a murder never goes out of style… Despite the Swan family now promoting Swansneck village as a nostalgic Victorian tourist attraction for Lancashire's cotton mill heritage, Jenny Bradshaw had never wanted to set foot in the place again. But a failed ...
"Artist and accidental detective Cherry Tucker goes back to high school and finds plenty of trouble and skeletons…Reinhart's charming, s ...
BE THE FIRST TO READ ANNIVERSARY EDITION OF GRADE A STUPID! Stephanie Plum meets Veronica Mars meets The Blacklist in this #1 Amazon Bestseller in Teens Mysteries & Thrillers, Spies and Detective Stories. Darcy Walker is a 15-year-old girl without purpose--pretty but disheveled, clever but direc ...
A double murder. A mysterious inheritance. One PI is about to follow the money all the way into a den of thieves…
After surviving a bullet, Angelina Bonaparte was certain she could handle any case that came her way. But when her next client walks through the door with an unexplainable s ...
A hard-driving police detective, Ray Slaverson, is perplexed by two murdered lawyers plus a snake-bit activist found dead in a swamp—all within 24-hours in a Florida Gulf Coast city. In the middle of the mess, Ray's fiancée, Kate Garcia, knows far more than she should, but she has plenty of reasons ...
When Meg Stanton walks out of a convenience store to find a dead man sprawled across the hood of her car, she thinks he's been shot. It's the worst assumption she's ever made in her ten-year career as a cop. Forty-eight hours later, a hotel waiter drops dead while serving the CEO o ...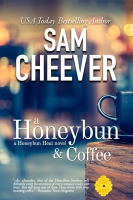 Surprised into hiding in a men's room stall at work, Angie Peterson, owner of the Dunk and Run Coffee Shoppe, overhears two men talking about killing someone named Alastair Honeybun. Picturing a frail, helpless old Englishman, Angie rushes to warn him. There's only one, small problem, Alastair Honey ...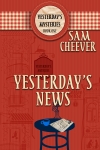 Antiques can be a dangerous business. Especially when you're dealing with a desperate politician, a sexy ex-cop, and a couple of "spirited" companions.

Anna Yesterday owns Yesterday's Antiques in small town USA. When she finds an old newspaper clipping lini ...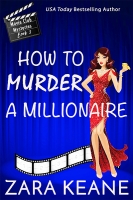 Murder. Millionaires. Mankinis. Armed with her newly issued private investigator's license, Maggie Doyle is on the case…of a sheep that went missing twenty-two years ago. When she trips over a dead body on the first day of the investigation, Maggie realizes there's more to this cold case t ...
A retired detective. A mounting body count. And a vicious serial killer who just won't die. One year ago, Detective Victoria Collins shot and killed a serial killer—the Birdman. A man responsible for the murder of at least fourteen teenage girls, including Victoria's only sister. The case broke her ...
A missing husband. A suspicious obituary. She's not the only one hunting down a dead man's footsteps.
As a divorcee, Angelina Bonaparte knows firsthand the lengths some men will go to escape responsibility. When a worried mother wants the private investigator to track down her missing hus ...

Armed with Victorian etiquette and a dead husband, Beatrice Knight arrives in the small colonial town of Nairobi desperate for a pot of tea. But she will need more than that if she is to unravel the mystery of the Ghosts of Tsavo without being eaten in the process. She must endure all manner of inco ...
Catering to the pampered paws set took Lucie Rizzo from unemployed to entrepreneur. With her dog walking/chic pet accessory business on the verge of success, Lucie's ready to make a name for herself. One not tarnished by her dad's mobster rep. When an art deal she brokered between clients turns susp ...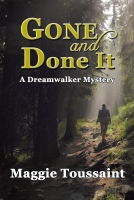 When landscaper Baxley Powell's shovel strikes a human skull, she bargains with the sheriff. If she solves the cold case, she becomes his new crime consultant. She sees the victim's face while dreamwalking, but linking her vision to tangible proof isn't easy. Meanwhile, Native Americans protest that ...
It was supposed to help her—not turn her into a monster. Now, Lena's stuck with this cybernetic arm, and her friends are terrified of her. And maybe they should be. The arm's artificial intelligence takes Lena's thoughts to the extreme. It acts when she doesn't tell it to, even when she's asleep. Ev ...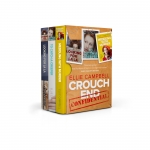 Your chance to buy the three hilarious Crouch End Confidential cozy mystery series in one bargain box set. Follow the misadventures of bored chaotic housewife, Cathy, as she starts out investigating a lipstick-covered love postcard to husband Declan and discovers a talent for exposing murderers and ...
Seattle yoga instructor Kate Davidson has unusually tight hamstrings encased in Miss Piggy-like thighs, and she often acts more like a champion fighting rooster than the Dalai Lama. When she's not teaching yoga, she spends her time hiding from her creepy landlord and dodging her best friend's relent ...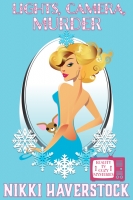 Anything can happen on a reality show, though finding a body on set—and live on air—is new. Melissa McBallister is young, rich, and beautiful but frustrated. She wants nothing more than to be a famous author like her mother. When the opportunity to be on a new reality TV show comes her way, she grab ...
The infamous Puzzle Killer returns to Charity, Florida, in search of a rival murderer, and when two serial killers battle, Charlotte, Declan, Seamus and a naked cat find themselves on the chopping block!
A woman is brutally murdered. That same night Detective Sidney Langston is rushed to the hospital with chest pains. Nothing is wrong, yet the pain persists until the slain victim reaches out from beyond the grave for Sidney's help to vindicate her wrongfully imprisoned husband. Sidney must solve the ...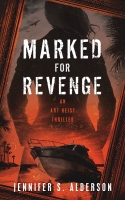 An adrenaline-fueled adventure set in the Netherlands, Croatia, Italy, Luxembourg, and Turkey about stolen art, the mafia, and a father's vengeance. When researcher Zelda Richardson begins working at a local museum, she doesn't expect to get entangled with an art theft, knocked unconscious by a forg ...