Bored stay at home mother, Cathy, finds her predictable routine upturned as she investigates a lipstick-covered love postcard sent to husband, Declan. Who is this mysterious La La? Could Declan really be having an affair? And - wait - is Cathy actually being stalked? With all her friends hiding ...

The first book in the series introduces us to Johnny Tee, a wandering vagabond with a troubled past and an even bleaker future. A fighter, gambler, and liar Johnny Tee has lived a life that has been one misstep after another. He makes a decision to go the straight and narrow that is going to be hard ...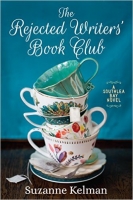 Librarian Janet Johnson is puzzled when she is invited—and practically dragged—to her first meeting of the Rejected Writers' Book Club. This quirky group of women would much rather celebrate one another's rejected manuscripts over cups of tea and slices of lemon cake than actually publish a book. Bu ...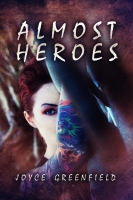 High school senior Santana Harris' parents want her to go to college, to prepare for her future, or---at the very least---to get a job so that she can figure out what life after high school will look like. Santana doesn't want any of that. Convinced that her art will allow her to win a scholarship t ...
He'd never guess that his very courage to commit could be the cause of his own downfall. Jake's loved and lost, suffered failed relationships and felt real sorrow, but the new girl in his life may just be the one to finally put an end to that life. His girlfriend Samantha is sweet and kind, full of ...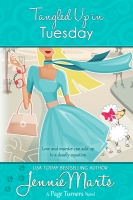 Organized accountant Zoey Allen likes her life neat and tidy. But it goes from managed to messy when a dead body ends up in her apartment on an ordinary Tuesday night. After uncovering a money-laundering scheme in a routine audit at her company, Zoey finds herself the target in a murderous plot that ...
BE THE FIRST TO READ ANNIVERSARY EDITION OF GRADE A STUPID! Stephanie Plum meets Veronica Mars meets The Blacklist in this #1 Amazon Bestseller in Teens Mysteries & Thrillers, Spies and Detective Stories. Darcy Walker is a 15-year-old girl without purpose--pretty but disheveled, clever but direc ...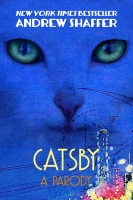 "The funniest take on a bestseller since Harvard Lampoon's Bored of the Rings." — CNBC on Shaffer's Fifty Shades parody, Fifty Shames of Earl Grey Jay Z. Catsby throws the sickest parties on the Jersey Shore. His neighbor Dick has heard all the rumors: Catsby killed a man. He's richer than Blue Ivy. ...
Crouch End Confidential, the agency started by housewife and mother, Cathy O'Farrell, with ex-cleaner, Pimple, is failing badly. Hardly surprising when Cathy's too soft-hearted to charge their only clients, little old ladies seeking lost pets and a school kid searching for his stolen bike. A new ...