Power is her greatest weakness, but love could be her salvation. Dana Hutson is about to make one of the toughest decisions of her life: walking away from her twin and her Pack. But the anger of her late mate's betrayal burns deep, and her guilt threatens to push her over the edge. Combined with the ...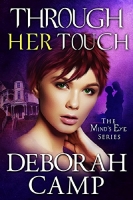 Sometimes being a psychic is murder.

Especially when you're one of the psychics on the killer's hit list.

While attending a funeral of a colleague, psychics Trudy Tucker and Levi Wolfe realize that this death is one of several "accidental demises" of clairvoyants in the small, ...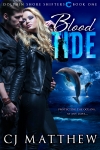 Dolphin Shore Shifters Book 1 The Santa Barbara Channel holds a closely guarded secret… She had more than just her mission… Sy's rotation on land as a dolphin shifter couldn't have come at a better time. With her best friend missing and no answers forthcoming, it was time t ...
Dragon shifter Connor O'Rourke loves his life as a firefighter, but one thing remains missing. His mate. She left him high and dry with only a note and the memory of her kiss. When several mysterious arsons are committed in Dallas, the shifter is called in to investigate and discovers Jenna working ...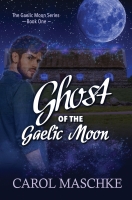 A Ghostly Romance tangled with an ancient druidic power Can a woman from Minnesota find love with an Irish ghost or will the dark manipulations of his former lover keep them apart? Mysterious images haunt her dreams… Mary Kelley, international IT director by day, paranormal investigator by night, is ...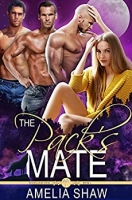 A fated mates isn't born to the pack. She's born human and it's up to us to find her. As the Alpha of my pack, I was resigned to my fate. Never to find my one true partner, the other half of my soul. But when a miracle happens, I discover Claire is not just mine, but belongs to my pack as well. This ...
From Book 1: >The Amazon All-star Bestselling Author Willow Rose draws you into a place that you never want to leave! Death is only the beginning!Meghan is 16 when she dies.

She wakes up on a flying steamboat on her way to a school run by Angels in a white marble castle.
...
1st Place Winner, Fantasy, Royal Palm Literary Award 2014.
When fear exceeds understanding, nothing is as it seems...
Alone for a millennium, since a human murdered her beloved consort, Ashra, the immortal icrathari q
...
Templeton Rawlins is a dragon shifter and lives for one thing. Imprisoned when his dragon heritage was revealed, and on a false charge of murder, he spends his l ...
Scarlet needs a new job, but Horseman of the Apocalypse doesn't sound good on a resume. Three years ago she followed her companions to Earth in an effort to live human lives. But the moment she left her husband Tyr she knew life wouldn't be worth living. Lonely and longing for her husband, Scarlet i ...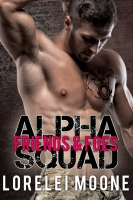 Sometimes doing the right thing… means risking everything.

Excited to receive his very first assignment, Alpha Squad recruit Adam King is ready to jump head-first into the action. With the small town of Sevenoaks experiencing violent attacks on the local population, it's up to Alph ...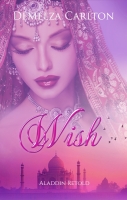 A sultan's daughter. A pretend prince. Can a genie make all their wishes come true? Once upon a time… When Princess Maram and street rat Aladdin meet in the marketplace, sparks fly, and Aladdin swears to move heaven and earth in order to make the lovely courtesan his wife. He steals a magic l ...
Co-written with USA Today Bestselling author Nicole Flockton! Modern-day King Arthur meets Snow White for a surprising happily ever after in this magical mash-up of legends and fairy tales. The victim of an ancient curse, Sasha White has wandered the world alone for centuries. The only way out of th ...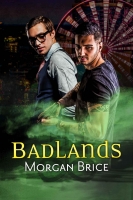 Medium and clairvoyant Simon Kincaide owns a Myrtle Beach boardwalk shop where he runs ghost tours, holds séances, and offers private psychic readings, making a fresh start after his abilities cost him his lover and his job as a folklore professor. Jaded cop Vic D'Amato saw something supernatural he ...
After surviving Adrian's brutal attack, Laurel finds herself on Olympus once again, faced with a trial that could sentence Sam to years of slumber. Meanwhile, Sam is haunted by the torturous vision of Laurel dying in childbirth, and Laurel's determination to continue the pregnancy despite Sam's oppo ...
Danet is a simple servant-turned-physician with one too many voices in her head. How she ended up being able to speak to the royal Prince with only their thoughts is beyond her but their unusual connection may end up saving his life. After his father's death, Prince Ceros was poised to assume ...
AWAKENED- Mia was perfectly happy with her boring mid-twenties life, thank you very much. So she didn't have many friends, or a man. Maybe her job kind of sucked, and hobbies hadn't caught up with her yet. There was still plenty of time, at least that's what she told herself each night before tuc ...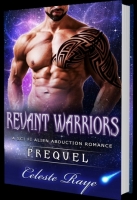 On Revant, like everywhere else in the universe, the Federation holds sway. After the Federation demands use of the wormhole that would allow their trader ships to pass through the universe faster, Harrod and his wife Renée, rulers and royals on Revant, know that they must rebel. But rebellion has a ...
Life has returned to normal for Tamara and Dex after helping a horde of ghosts cross over. Their brush with the afterlife affirmed one thing: happily ever after is real. When odd pranks around the farm escalate to destruction, Tamara fears mischievous teenagers are vandalizing the neighborhood. Then ...
What do you fear? I fear nothing. My heart is empty and my emotions banished to a dark place in my soul. I don't seek love, I repel it. The girls that come into my life do so for just a moment in time. I allow nobody to get close and am happier for it. It appears that my father has other ideas. Cold ...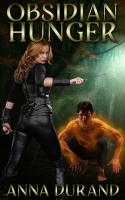 The darkest magics feed the darkest hunger. I will raze the Unseen realm and every abomination that lives in it. The obsidian fae abducted and tortured me, murdered my best friend, and ruined my life. After thirteen years of being the crazy girl no one wants around, I've finally found a portal to th ...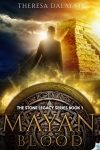 Their empires have fallen, but their mythology lives on... Zanya Coreandero is a seventeen-year-old orphan with only a single friend and no hope for a normal life. Diagnosed with anxiety and night terrors, no one believes her cuts and bruises are a result of an evil entity, and not a brutal case of ...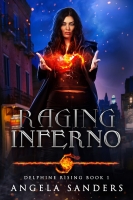 Two years have passed since Abigail Blanque's life was changed forever. After suffering a great loss, she fed into her darkness and pain, killing every rogue vampire within her reach. Abby finds herself marked by an evil ancestor hell-bent on returning from her talisman-encased prison. She needs Abb ...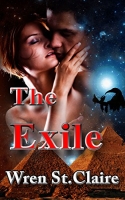 Even gods fall in love. Except Djet, a 4000 year powerful shape changing sorcerer, who manages to so enrage his sister Hathor, the goddess of love, with his ignorance of matters of the heart, she strips him of his powers and locks him in a tomb. Audrey Delany is a student at the American University ...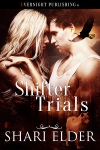 On the night of the full moon, any male shifter can call the Trials to race against Talia Orion. Talia is alpha of the united wolf-eagle clans. Clan law requires that she marry the winner of the Trials, a grueling marathon through rugged terrain.

Talia, the product of an un ...
Confessions of a Pirate Ghost Gambling Ghosts Series, Novella 3 Escaping from the clutches of a mobster, art forger Harley Davis dives off his yacht in the middle of the night and swims ashore at Sunset Cove, where the only light she sees comes from inside a teahouse that looks haunted. Soaking wet ...
Monica was done with hectic life in New York. Leaving to practice medicine at a tiny hospital in Shandaken would surely be the change she needed. Moving into her new house, fate knocked in the form of a tall, athletic man, bleeding to death and needing a doctor. Raul was a rule breaker - constantly ...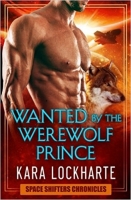 She's bold, fearless and disobedient--which always gets her in trouble. He's controlling, demanding, and superior--which always gets him what he wants. Captain Skye Daring is a space fighter pilot without equal. Rescuing a foreign werewolf prince and his sister from behind enemy lines should be a br ...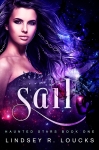 Nineteen-year-old Absidy Jones is a ghost magnet, a sensitive person spirits flock to when they can't cross over. After her brutal past escaping the hordes of ghosts vying for her attention, she spends her reclusive existence melting down iron into bite-sized pieces. Whether alloy or wrought, ...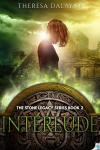 Tara may have spent years in an asylum, but that doesn't make her crazy-just fearless. Dropped in Moscow with a the group of enchanted Mayan descendants, seventeen-year-old Tara Weeble is forced to wait on the sideline while her best friend--the Stone Guardian-- battles to reclaim a friend's soul tr ...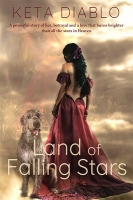 \"Land of Falling Stars lured me in immediately with its lyrical title and instantly captivated me with the haunting love story of Gavin and Sophia.\" * * * The United States is torn asunder by Civil War. Two men, linked together by their love for one woman, Sophia Whitfield, answer the call of duty ...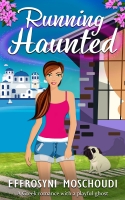 Kelly ran a marathon… and wound up running a house. With a ghost in it. Kelly Mellios is a stunning, athletic woman, who has learned—the hard way—to value herself. Having just finished her first marathon in the alluring Greek town of Nafplio, she bumps into Alex, a gorgeous widower with three undera ...
"Don't do it, Annika," he taunted. His eyes were no longer bright and charming but dark and intense, yet they still twinkled. He was tempting, but was he harmful? Aspiring rock star Annika Brisby thinks she knows where her life is going until she steps through a broken portal that leaves her strande ...