The enemy of my enemy is my friend?


Please only review if you enjoyed the book and on goodreads and amazon. Please review as soon as possible or within a week or two of download. If willing please state verified purchase so that it will be classed a real review. Please don't say received in exchange for a review. It is frowned upon. T ...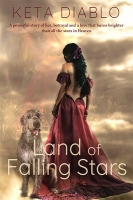 \"Land of Falling Stars lured me in immediately with its lyrical title and instantly captivated me with the haunting love story of Gavin and Sophia.\" * * * The United States is torn asunder by Civil War. Two men, linked together by their love for one woman, Sophia Whitfield, answer the call of duty ...
The past is always present. Independent, spirited Amara Mattersley may live under scandal's shadow, but at least the nineteenth-century Regency society judging her is familiar. That's all about to change when she finds herself in twenty-first-century Charlottesville, Virginia—and locking ...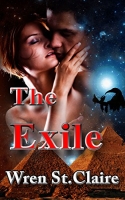 Even gods fall in love. Except Djet, a 4000 year powerful shape changing sorcerer, who manages to so enrage his sister Hathor, the goddess of love, with his ignorance of matters of the heart, she strips him of his powers and locks him in a tomb. Audrey Delany is a student at the American University ...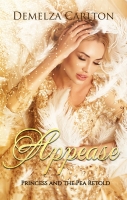 A princess who refuses to be a prize. A prince's promise. Perhaps dragons aren't so bad after all. Once upon a time… Promised as a prize to any hero who can slay the dragon, Princess Sativa flees the palace in search of the prince she was betrothed to as a child. But there are many miles betwe ...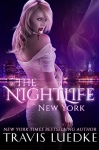 A dark steamy paranormal series for fans of JR Ward's Black Dagger Brotherhood.
Aaron's only thought was to rescue her. Right idea, wrong time and place. Shot and left for dead on the street, Aaron's life is claimed and remade anew when Michelle s ...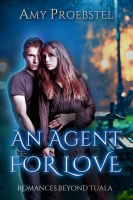 Where did he come from? Who else knows? The truth may be more than Liz can handle. Her life was a wreck. The most terrifying experience she could imagine has turned everything upside down. Now, each day she writes, hoping to get back to normal. But still the memories haunt her. How can she move on? ...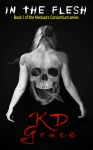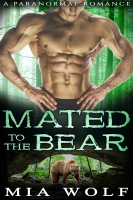 Jessica has hit rock bottom. With no home, job, or the prospect of things getting better, she has no idea how to pick herself up. Until her friend tells her to sign up for a dating website. Where a guy who looks like a bad boy makes her an offer she can't refuse: come and stay at his place for a cou ...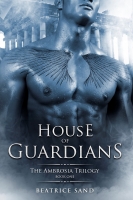 The first installment in a dark, gripping paranormal romance trilogy steeped in Greek mythology: When Laurel moves to Vancouver Island, the last thing she expects is to meet a demigod... A compelling storyline, a trilogy, demigods, mystery, naked wrestling, a handsome hero and gorgeous heroine, roma ...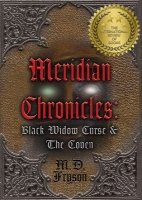 MERIDIAN'S curse has left her in a state all her own of amnesia. The once spirit guide can only recall her name and the two names of very important beings in her life. She is on Earth lost and afraid with only fragments to piece together her mysterious circumstance. Her realm's leader, Warrick and h ...
They say the well laid plans of mice and men go awry and such is the case for Eva and Zoe.Their plans for a family go horribly wrong when Eva is involved in a life threatening accident. Zoe has to contend with the possibility of losing the woman she loves but that's not her only problem. The acciden ...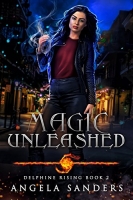 Just when Abby and her family think things are finally turning around, Delphine has the last laugh—literally. With enemies new and old coming out of the woodwork, it's hard to know who's friend or foe. Abby and Liz become trapped in a merry-go-round of illusions while Delphine becomes stronger. Abby ...
From Book 1: Maximus has always known two things: He was destined to be the Bravo of his Pack and he's in love with Gillian Matthews. The problem is, Gillian was raised knowing she was destined to be mated to the Alpha, who is Maximus's best friend.

Although they've kept each o ...
Scarlet needs a new job, but Horseman of the Apocalypse doesn't sound good on a resume. Three years ago she followed her companions to Earth in an effort to live human lives. But the moment she left her husband Tyr she knew life wouldn't be worth living. Lonely and longing for her husband, Scarlet i ...
It is the end of days… Taken from her family at birth, and raised by the mystic Sisterhood, Anne understands she will fight the demons for the rest of her life. Often referred to as the Weird Sister, Anne longs for a life she knows she can never have and dreams of her five guards affections although ...
Can you handle six at once? If so, buy the full series! Erika's spent her entire post-graduate career searching for it. The elusive dragon stronghold her archaeologist professors scoffed at as being only a myth. Now she has the perfect team and has led them into the deepest reaches of the Suma ...

HE SAVES OTHERS FROM THEIR TROUBLES. WHO WILL SAVE HIM? Bus driver Rory Fine has a gift. He can take troubles from others with merely a touch. On a rain-swept night he asks his glum passengers to leave their worrisome emotions in his palm. But when he touches one passenger's hand everything he knows ...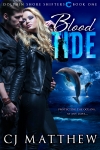 Dolphin Shore Shifters Book 1 The Santa Barbara Channel holds a closely guarded secret… She had more than just her mission… Sy's rotation on land as a dolphin shifter couldn't have come at a better time. With her best friend missing and no answers forthcoming, it was time t ...
A sleeping beauty. A kingdom frozen in time. Only one can save them all. Once upon a time… Lord Siward intended to go hunting, but when he stumbles upon a ruined castle and accidentally wakes the mysterious maiden sleeping inside, he knows his holiday is over. With the kingdom in trouble, S ...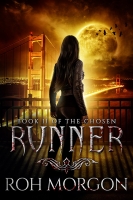 Love comes with a price – especially among the undead. Sunny Martin is on the run from a monster—the monster within herself. Since the night she was drained of her blood and left to die, she has lived alone and in fear of the beast and its violent urges, always on the move. When a tumultuous affair ...

Fleeing from the altar on her wedding day, Abby crashes into a ditch during a heavy snowstorm. Her day gets even worse when help arrives in the form of a sexy, burly beast of a man. However instead of taking her to the hospital he "kidnaps" Abby and takes her to a cabin far from civilisation, thrust ...
You've heard of the Sand Man. Meet his counterpart, the Sand Maiden.
Alissandra thrills to help her human charges make sense of thoughts that need refinement, problems that need solutions, worries that beg for action, and things they should or shouldnt have said, as she weaves their
...
AWAKENING THE WOLF SHADOW-WALKERS BOOK 2 (This is a standalone story.) Dare to be captivated. Do you like paranormal romances with hunky werewolves and a murder mystery? Rock Star meets Supernatural in this exciting new series. The women are the rock stars here, and they command the supernatural alp ...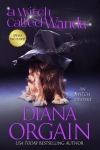 The hilarious first book in a brand new cozy witch mystery
Famous songwriter, Maeve O'Dare, left the drama of Hollywood -- and a broken heart – behind, eager for a fresh start in the small town of Wisteria Pines. As if by magic, she makes a new friend of the local town gossip,
...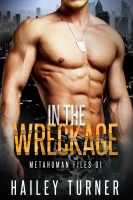 A Marine with honor. After surviving a horrific chemical attack that turned him into a metahuman, Captain Jamie Callahan got a second lease on life. For three years he's been working for the Metahuman Defense Force and leading Alpha Team—all against the wishes of his family. The job ...
Half-human, half-Kindred, Luc Lazare doesn't want more complications in his life. He's focused on protecting his shapeshifting family and love is the last distraction he needs. Skye Cross has the ability to talk to animals. Her most recent animal rescue mission–stopping an alleged dog fight–actually ...
Avelyn is a shifter bride, which means she has been raised and educated to become the wife of a shape-shifter and bear his children. The problem is that she doesn't want to accept this fate. She will do everything in her power to gain her freedom and build a new life far away from shape-shifte ...
A daughter who wants her family back… Dragged into a magical realm, a sassy college student's magic surfaces when an emotionally hardened demon gifts her part of his soul to save her life. Johnna longs for her family, but when a rogue mage goes on a killing spree, her internal alarms are buzzing—and ...
On the run from her old flame's criminal family, Sara Jones hides in Billings, Montana, and finds a new boyfriend. But when people around her start dying from poisonous spider bites after she receives a mysterious package with a spider concealed inside, she worries that the family has found her. Lif ...
The complete five-book series box set! The Maya civilization has fallen, but their mythology lives on... This complete box set follows the journey of seventeen-year-old Zanya Coreandero, who not only discovers the secrets of her unknown past, but is pulled into a new and unsure future of Mayan myth, ...