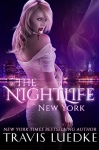 A dark steamy paranormal series for fans of JR Ward's Black Dagger Brotherhood.
Aaron's only thought was to rescue her. Right idea, wrong time and place. Shot and left for dead on the street, Aaron's life is claimed and remade anew when Michelle s ...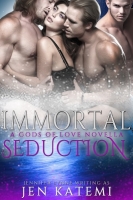 Love. Power. For Aphrodite, the two are permanently entwined, and when the goddess of desire hungers for love, who among mortals could possibly resist her power? Fire fighters Ashur, Kieran and Hugh are damaged men. A tragedy that took the life of their colleague has left them scarred, both physi ...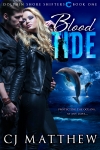 Dolphin Shore Shifters Book 1 The Santa Barbara Channel holds a closely guarded secret… She had more than just her mission… Sy's rotation on land as a dolphin shifter couldn't have come at a better time. With her best friend missing and no answers forthcoming, it was time t ...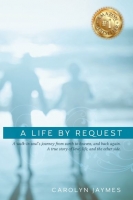 A Life by Request is an extraordinary true story about the power of love and its ability to transcend any barrier, including the boundary between heaven and earth. It reads like a romance novel: neither the deepest valley nor the highest mountain can keep Carolyn and Jay apart—not even death. But no ...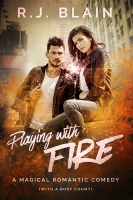 "What do you get when you mix gorgons, an incubus, and the Calamity Queen? Trouble, and lots of it. Catering to the magical is a tough gig on a good day, but when Bailey's sexiest enemy's ex-wife angles for revenge, she's tossed into the deep end. Warning: This novel contains excessive humor, action ...
This is where it all began, the love story that transcended death and time.
In Louisiana just before the War Between the States, Victoria De'Muerre, heiress to a wealthy plantation, must make difficult, life altering decisions. She is torn between her head and her heart, between stability and p ...
After the meteor destroyed all the technology and most of the people, it took thirty years to scrabble together rudiments of civilization again. Sex is the main currency, for those without any other skills. When the Pacific Ocean is rumored to be spitting up parts of California, the looting is good ...

From the secret legacy handed down to Marissa, to the ultimate demon showdown in Sedona, these books spin a new German fairy tale. This box set contains all three of the Mist books. Mist on the Meadow Wolf Harper needs a Kundigerin, "one who knows," to close his grandmother's estate and save the fai ...
Sea Bride
For 200 some years Xavior, a child of the waves, has searched the seven depths for his bride only to find her on land. How could a landwalker be his Queen, the one destined to stop the wars among the sea tribes? But one touch and he knew he'd defy Poseidon himself to make her his.&nbs ...

Jilted by her fiancé, librarian Maddy Jacobson is nursing a broken heart, when her best friend gives her an early Christmas present. Intended to be a fun, psychic reading in a spooky, tea house, the gift turns out to be life changing. Maddy becomes haunted by a mischievous, Highland ghost. Ru ...
On a scale of one to dead, Stephanie's date with the mysterious, uber-sexy Theo ends at a six--as in 'feet under.' She's the country's premiere online matchmaker, but Stephanie's own love life is a disaster. So, when 'Death' phones her for a date, she knows her mom, a fading Hollywood starlet wi ...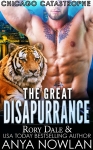 One ex-SEAL weretiger looking to cause trouble + one curvy woman already in too much trouble + an unexpected pregnancy at the worst time = Explosive and sexy as hell shifter romance!

Arlen Johnson has done a lot of things right in life, and a lot of things wrong. What other explana ...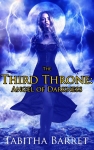 Winner of the Top Medalist Honor in the New Apple Literary 2015 Summer eBook Awards in the category of Adult Romance.
1st Place Winner Urban / Fantasy Romance Series in the Paranormal Romance Guild Reviewer Awards 2015

What if loving someone brought you pure joy, but put you and the ...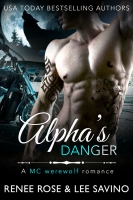 "YOU BROKE THE RULES, LITTLE HUMAN. I OWN YOU NOW." I am an alpha wolf, one of the youngest in the States. I can pick any she-wolf in the pack for a mate. So why am I sniffing around the sexy human attorney next door? The minute I catch Amber's sweet scent, my wolf wants to claim her. Hanging around ...
Renee Rose and Lee Savino
Totem animals. Arranged Marriage. A Willful Daughter. Perfect for fans of Cinder, The Star-Touched Queen, and The Bear and the Nightingale. *A Paranormal Romance reimagining of Beauty and the Beast* Blossom Frane is only weeks away from her transformation. On her eighteenth birthday, she'll find out ...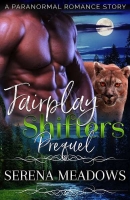 When Justin rescues Beth one dark night on campus, she has no idea that she's about to fall in love with a shifter. That her life would never be the same, or that her dreams of living like a normal person would never come true. What happens when two lost souls discover each other in the most unlikel ...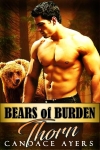 Allie, running from a would-be fiancé, finds a temp job as a barmaid in the little town of Burden, Texas where bear shifter Thorn Canton is livin' easy with good buddies, free-flowing beer, and women in abundance.

Neither have plans of getting hitched, or settling down.
...
A witch on the run, hunted by her father…and pursued by two men who desperately want to make her theirs. You know what they say…what happens in Vegas, stays in Vegas. Peri is haunted by memories of her father's dark, magical cult, who tortured and imprisoned her throughout her ch ...
WHAT IF YOU WENT TO A HYPNOTHERAPIST TO SEE IF YOU HAD EVER LIVED BEFORE? AND WHAT IF YOU DISCOVERED that buried deep in your memory a stranger lived long ago, in Medieval times, a teenage orphan girl being raised by nuns? It could happen, if you became curious about Reincarnation. When this young o ...