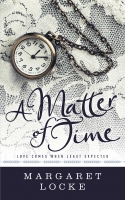 Can a man with a past and a woman from the future forge a love for all time? Nobody would blame widowed doctoral student Eliza James for giving up on Happily Ever After; at twenty-nine, she's suffered more loss than most people do in a lifetime. But Eliza's convinced her own hero is still out there, ...
Fang lives for two things, to fuck and fight. Kicked out of his pack for losing his title as Alpha years ago, Fang's now an illegal cage fighter making ends meet. His routine is shattered when the man who spared his life in the past asks for his help. Shane's spent the last decade keeping his decima ...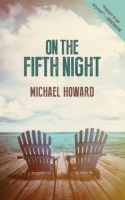 Mark Hanson is haunted by his relationships, one slowly corrupted by terminal illness, and the other compromised by violent conflict. After sinking to rock-bottom, he has to search deep within to recover. His journey blurs the lines between sanity and insanity, between life and after-life. The tale ...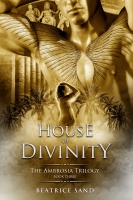 After surviving Adrian's brutal attack, Laurel finds herself on Olympus once again, faced with a trial that could sentence Sam to years of slumber. Meanwhile, Sam is haunted by the torturous vision of Laurel dying in childbirth, and Laurel's determination to continue the pregnancy despite Sam's oppo ...
Freedom comes at a heavy cost...

Lisbetta has powers that shouldn't exist outside old stories.
She is a selkie, a seal shape-shifter, with the power to control the winds and waves.
But when she runs away from the safety of her underwater kingdom, she finds herself in a wor ...
Seventeen year-old Jackie learns she's not human but part of an exciting and dangerous supernatural community. Because of her newly discovered magical abilities, she's picked to train with a group of powerful young shapeshifters who work to defend their territory. During her training, she meets Garr ...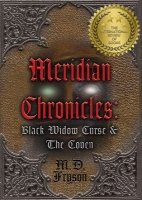 MERIDIAN'S curse has left her in a state all her own of amnesia. The once spirit guide can only recall her name and the two names of very important beings in her life. She is on Earth lost and afraid with only fragments to piece together her mysterious circumstance. Her realm's leader, Warrick and h ...
A daughter who wants her family back… Dragged into a magical realm, a sassy college student's magic surfaces when an emotionally hardened demon gifts her part of his soul to save her life. Johnna longs for her family, but when a rogue mage goes on a killing spree, her internal alarms are buzzing—and ...
Dragon shifter Connor O'Rourke loves his life as a firefighter, but one thing remains missing. His mate. She left him high and dry with only a note and the memory of her kiss. When several mysterious arsons are committed in Dallas, the shifter is called in to investigate and discovers Jenna working ...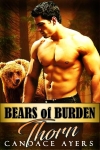 Allie, running from a would-be fiancé, finds a temp job as a barmaid in the little town of Burden, Texas where bear shifter Thorn Canton is livin' easy with good buddies, free-flowing beer, and women in abundance.

Neither have plans of getting hitched, or settling down.
...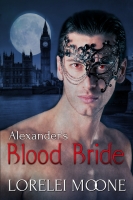 Cat has never been a social butterfly. The only reason she even agreed to go to the stupid Halloween party was because her friend and room mate Shelly wanted to attend. When she gets spooked upon almost falling into bed with the host, she's convinced it was all a big mistake. And what's ...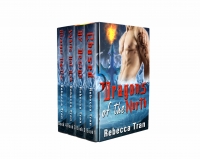 These sexy dragons find love when they least expect it and sometimes when they don't want it. Enter a fantasy where devastatingly handsome men become dragons at will. Split into four territories, their power struggles put the women they love in danger. It's the last mistake their enemy will make. A ...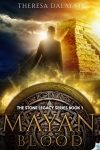 Their empires have fallen, but their mythology lives on... Zanya Coreandero is a seventeen-year-old orphan with only a single friend and no hope for a normal life. Diagnosed with anxiety and night terrors, no one believes her cuts and bruises are a result of an evil entity, and not a brutal case of ...
Love is a disease that destroys and weakens an otherwise strong man or woman. It makes them do foolish things and clouds their mind of judgment. The path we Knight's tread has no room on it for love. We do not feel - we survive. Then I met Luna and everything changed. The looks of a supermodel and t ...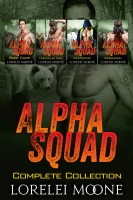 It has only been a few months since humanity found out about the various shifters that live among them. This brave new world is not without its challenges; neither for the humans or the shifters. Alpha Squad is formed to help law enforcement agencies deal with shifter related matters, and not a mome ...
Grace Powell awakened one day with no memory of the previous eight months. Now a relentless enemy hunts her but, blinded by amnesia, she has no clue why. Terrified to trust anyone, Grace has no one to turn to. Except for the sexy stranger who appears out of thin air -- literally. David Ransom sacrif ...
Immortal dragon Belah's crazy, kinky ex wants her back. The worst part is that the ex in question is powerful leader of the dragons' mortal enemy. When Belah decides she's ready to move on and find a new mate, she finds the perfect match—not one, but two gorgeous, musically talented, and espec ...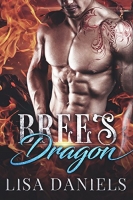 Bree was always known for her wit, beauty, and ready smile. But that smile hid a truth that could have brought the world to its knees. What the world didn't realize was that the sorcerers and sorceresses of long ago had not entirely disappeared. It meant that Bree lived a very lonely life hiding who ...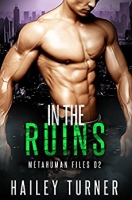 Truth and lies.

Captain Jamie Callahan knows the Metahuman Defense Force frowns on fraternization. For once in his life, he's breaking all the rules. Having Staff Sergeant Kyle Brannigan on his team and in his bed is worth the risk of being found out. When a mission comes dow ...

From the secret legacy handed down to Marissa, to the ultimate demon showdown in Sedona, these books spin a new German fairy tale. This box set contains all three of the Mist books. Mist on the Meadow Wolf Harper needs a Kundigerin, "one who knows," to close his grandmother's estate and save the fai ...
If seeing is believing, then forget what you know... Prison Chaplain Dexter Knight is determined to move past one horror-filled December day—in fact, he has. He's even forgiven the woman responsible for his near-death. Now if only he could shake the empty void in a place he knows was not always that ...
Werewolf brothers Matthew and Isaac have lived in the peaceful village of Eyam, Derbyshire all their lives. The villagers know what happens every full moon, and have their reasons for keeping quiet. But this secrecy comes at a cost—the brothers can't risk romantic entanglements. Then, at ...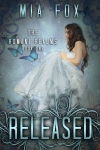 A Genie who has travelled throughout time...
Two Demon Gypsies with an insatiable quest for power...
And the teen girls whose existence threatens them all.


Charlotte and Samantha appear to be average high school teens. In fact, as far as the popular girls are concerned, th ...
Can you handle six at once? If so, buy the full series! Erika's spent her entire post-graduate career searching for it. The elusive dragon stronghold her archaeologist professors scoffed at as being only a myth. Now she has the perfect team and has led them into the deepest reaches of the Suma ...
Brynjar, king of the Drogan Empire is pleased that Asgar has brought a new group of female humans to help them save their dying race. But he is also disappointed there is no soulmate for him. Or is there? That scent, he would know it anywhere? Is his mind playing tricks on him or is Asgar holding ou ...
Gareth, a merman, will do anything to shark fight… Even if it means entering the dreams of Ainsley Peters and making love to her so he can convince her to return with him under the tides to the Crystal Caves. Gareth faces sanctions and won't be able to shark fight unless he gets Ainsley, who thinks ...
Andromeda Reynolds is being hunted. After witnessing her mother's violent death at the hands of a pack of wolf shifters, Andie has devoted her life to protecting her community of cougar shifters from a similar fate. But now, a greater threat lies within her own dare, and she must run. If she s ...