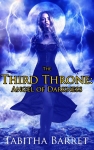 Winner of the Top Medalist Honor in the New Apple Literary 2015 Summer eBook Awards in the category of Adult Romance.
1st Place Winner Urban / Fantasy Romance Series in the Paranormal Romance Guild Reviewer Awards 2015

What if loving someone brought you pure joy, but put you and the ...
The Blood Moon rises and luckless Lucy needs a place to stay. Short, spunky and blue haired, she finds an abandoned cabin in the Shifter Grove woods but little does she know that it's plagued by more than rats. David, the resident bad boy, wants to help the hunters in their quest for Shifter prey if ...
AWAKENING THE WOLF SHADOW-WALKERS BOOK 2 (This is a standalone story.) Dare to be captivated. Do you like paranormal romances with hunky werewolves and a murder mystery? Rock Star meets Supernatural in this exciting new series. The women are the rock stars here, and they command the supernatural alp ...
Life has returned to normal for Tamara and Dex after helping a horde of ghosts cross over. Their brush with the afterlife affirmed one thing: happily ever after is real. When odd pranks around the farm escalate to destruction, Tamara fears mischievous teenagers are vandalizing the neighborhood. Then ...
A little mermaid. A prince to save. Only silence can break the spell. Once upon a time… The mermaid Margareta saved Prince Erik from a shipwreck. Wanting to see the prince again, Margareta strikes a bargain with the Master of Beacon Isle. If she saves his sons from a terrible curse, he will re ...
Does true love stand a chance against a hitman and the mob? When Anna, a young naive girl, is forced to marry William Bakalar, a hitman for the Youngs- town, Ohio mob, she never expects to risk everything by falling for another man. But Tom Marks, is everything to Anna...not just her love, but her d ...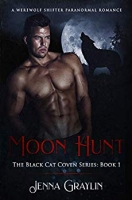 Cassandra Nocturne is the head witch of the Black Cat Coven and a secret practitioner of sex magic. When several werewolf packs approach the witches' council seeking help in solving a string of disappearances, Cassandra comes face-to-face with Primrose, the last person she ever thought she'd see aga ...
Werewolf shifter, Brock Holt refuses to put his paws all over his sexy accountant. She's off limits--no questions asked. But when a perilous situation forces him to turn in front of her, all bets are off. She knows his secrets, and now her life could be in danger. Claiming sultry and smart Elsie as ...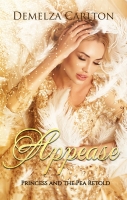 A princess who refuses to be a prize. A prince's promise. Perhaps dragons aren't so bad after all. Once upon a time… Promised as a prize to any hero who can slay the dragon, Princess Sativa flees the palace in search of the prince she was betrothed to as a child. But there are many miles betwe ...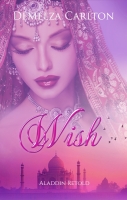 A sultan's daughter. A pretend prince. Can a genie make all their wishes come true? Once upon a time… When Princess Maram and street rat Aladdin meet in the marketplace, sparks fly, and Aladdin swears to move heaven and earth in order to make the lovely courtesan his wife. He steals a magic l ...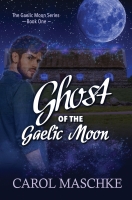 A Ghostly Romance tangled with an ancient druidic power Can a woman from Minnesota find love with an Irish ghost or will the dark manipulations of his former lover keep them apart? Mysterious images haunt her dreams… Mary Kelley, international IT director by day, paranormal investigator by night, is ...
A frantic middle of the night call jolts Gerry from his quiet, but lonely life, back into a world fraught with dangerous creatures of the night. Erin's frenzied call leads Gerry across the country where he finds himself immersed in the luxuries of Beverly Hills and the seedier side of the Hollywood ...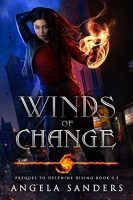 At the age of twenty-one, Abigail Blanque is a fun-loving, naive, and carefree witch, having the time of her life, partying and hunting rouge vampires for the Hybrid Coven. That is until she learns of a murderous stalker who's been watching her every move. After two witches are murdered, all signs p ...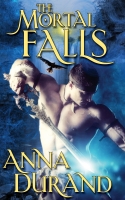 A pragmatic human thrown into a world of magic...

Lindsey Porter fled from her traumatic past, determined to lay low, but now someone has framed her for murder. The quest for answers leads her into a parallel realm where magic reigns, and with a hostile sheriff and a shapeshifting assass ...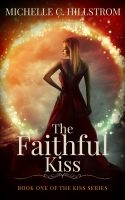 Katelynn Wilder is a normal college freshman, at least she wants to be. She doesn't want to know things about the past that a girl her age shouldn't be able to recall. She doesn't want to have nightmares about a red-haired devil woman or dream about a mystery man. She just wants to be a normal, fabu ...
A sleeping beauty. A kingdom frozen in time. Only one can save them all. Once upon a time… Lord Siward intended to go hunting, but when he stumbles upon a ruined castle and accidentally wakes the mysterious maiden sleeping inside, he knows his holiday is over. With the kingdom in trouble, S ...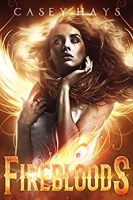 Jude Gallagher thought she was crazy. It all started when the boy next door made her hear music—inside her head. All the time. It was torture. She didn't think things could get worse. But then one hot summer, her best friend Kane O'Reilly decides to tell her how he really feels about her. Music insi ...
"Don't do it, Annika," he taunted. His eyes were no longer bright and charming but dark and intense, yet they still twinkled. He was tempting, but was he harmful? Aspiring rock star Annika Brisby thinks she knows where her life is going until she steps through a broken portal that leaves her strande ...