The Blood Moon rises and luckless Lucy needs a place to stay. Short, spunky and blue haired, she finds an abandoned cabin in the Shifter Grove woods but little does she know that it's plagued by more than rats. David, the resident bad boy, wants to help the hunters in their quest for Shifter prey if ...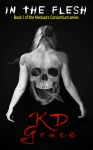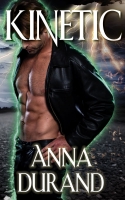 For five years, Sean Vandenbrook has struggled to recover from the shocking truth about his psychic gifts and his late grandfather, a rogue scientist who tried to rip the powers from Sean's mind. When a bombing leaves his closest friend in a coma, Sean will do anything to uncover the truth. Desperat ...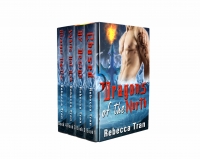 These sexy dragons find love when they least expect it and sometimes when they don't want it. Enter a fantasy where devastatingly handsome men become dragons at will. Split into four territories, their power struggles put the women they love in danger. It's the last mistake their enemy will make. A ...
What makes a villain?
Elisabet Babineaux never saw herself as a villain. She was the protagonist of her life, just as we all are. Born a Princess, her whole life was planned and laid out before her. She knew where her life was headed and what was expected. That all changed the night she met Jua ...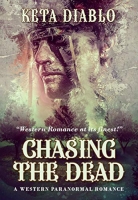 "A Native American vengeful ghost! I highly recommend Chasing the Dead. An absolutely riveting plot line." ⭐️⭐️⭐️⭐️⭐️ ~1884, New Mexico~ Madrid Arrende has been kidnapped by the Apache. Determined to rescue his daughter, her wealthy father knows there is only one man capable of bringing her back ali ...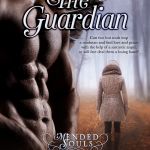 Can two lost souls stop a madman with the help of a sarcastic angel? Lucas Carmichael and Scott Anderson had it all, money, fame, and fortune. But one night's stupid mistake takes everything they thought they cherished and dumps it upside down. A car accident ends Lucas' life and leaves Scott injure ...
Family and blood. After 1100 years, these simple words mean everything to Herald. His life has been ruled by keeping his siblings safe, keeping them from becoming prey whilst feeding on the weaker. His failures have been many and measured by those he has lost. People like his twin brother. There ...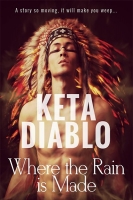 ** Nominated for Bookie Award by Authors After Dark ** The time travelers chant: \"I walk alone on the edge of time, traveling far and near. Born of the sun, kissed by the wind, the call of the raven screams in my ear.\" A decadent-looking savage has captured Francesca DuVall and her brother Marsh. ...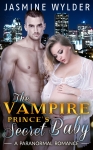 Helena was born and raised in the Hole. It is a dark and dangerous place where the poor reside and survive. Beautiful, independent and known as Hell, she works her job and finds what fun she can. It is the way, where she is from. A fight in a bar to prevent a theft is no uncommon event, falling for ...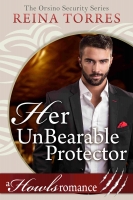 The head of Orsino Security was hired to protect her for a week. Instead, his bear wants to claim her forever. It takes one look for bear shifter Salvatore Orsino to know that Natale Durante isn't just his client… she's his mate. His first instinct is to lay Natale's curvaceous body over his shoulde ...
"Seven stars and a standing ovation. Twice. This author's style is revolutionary." "Jonathan Livingston Seagull of Paranormal Romances" MAYA He's all I've ever wanted, but I can't possibly let myself love him. LUKE Loving her means letting her go, knowing she may never come back. ...

Fleeing from the altar on her wedding day, Abby crashes into a ditch during a heavy snowstorm. Her day gets even worse when help arrives in the form of a sexy, burly beast of a man. However instead of taking her to the hospital he "kidnaps" Abby and takes her to a cabin far from civilisation, thrust ...
Please only review if you enjoyed the book and on goodreads and amazon. Please review as soon as possible or within a week or two of download. If willing please state verified purchase so that it will be classed a real review. Please don't say received in exchange for a review. It is frowned upon. T ...
Bazarok is the son of a king – next in line to the throne of the planet Optorio. And with his father in his last days, his ascension is coming soon. Looking to avoid throwing Optorio into a civil war, Baz renounces his claim to the throne, instead establishing a regent council to rule their wo ...
This is not your daughter's Fairy tale! Cursed by a jealous witch, wealthy recluse Anabel Charming is destined to grow uglier with each passing year. Only by having sex before her twenty-first birthday can this virgin's spell be broken. Yet no man will agree to sleep with the humpbacked, pockmark ...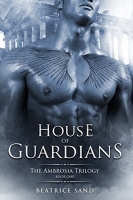 The first installment in a dark, gripping paranormal romance trilogy steeped in Greek mythology: When Laurel moves to Vancouver Island, the last thing she expects is to meet a demigod... A compelling storyline, a trilogy, demigods, mystery, naked wrestling, a handsome hero and gorgeous heroine, roma ...
Love is the journey that never ends. Stella Burberry's life has crumbled to pieces. Drowning her sorrows in booze, she can't get over Ben Ware. No man will ever compare to him, but Stella cast him aside like yesterday's memories. Meanwhile, Ben is struggling with withdrawal symptoms from the steroid ...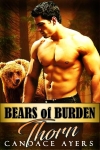 Allie, running from a would-be fiancé, finds a temp job as a barmaid in the little town of Burden, Texas where bear shifter Thorn Canton is livin' easy with good buddies, free-flowing beer, and women in abundance.

Neither have plans of getting hitched, or settling down.
...
A witch on the run, hunted by her father…and pursued by two men who desperately want to make her theirs. You know what they say…what happens in Vegas, stays in Vegas. Peri is haunted by memories of her father's dark, magical cult, who tortured and imprisoned her throughout her ch ...
Avelyn is a shifter bride, which means she has been raised and educated to become the wife of a shape-shifter and bear his children. The problem is that she doesn't want to accept this fate. She will do everything in her power to gain her freedom and build a new life far away from shape-shifte ...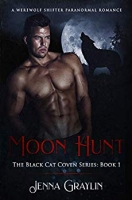 Cassandra Nocturne is the head witch of the Black Cat Coven and a secret practitioner of sex magic. When several werewolf packs approach the witches' council seeking help in solving a string of disappearances, Cassandra comes face-to-face with Primrose, the last person she ever thought she'd see aga ...
All of Cate's problems are in her head. That may be her greatest strength. Cate Duncan is a promising young therapist, dedicated to her work. But after her mother's suicide, she is seized by a paralyzing depression. To save her job, Cate agrees to enter a program with Dr. Angeline MacGre ...
On a scale of one to dead, Stephanie's date with the mysterious, uber-sexy Theo ends at a six--as in 'feet under.' She's the country's premiere online matchmaker, but Stephanie's own love life is a disaster. So, when 'Death' phones her for a date, she knows her mom, a fading Hollywood starlet wi ...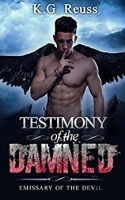 I am not a good man. Wait, that's a lie. I'm not even a man anymore. Signing away my eternity to the Devil kind of erased what makes me human. Corrupting and collecting souls is my job now. The perks are good—fun, sin, highs, sex, and climbing the demonic ranks of the lower kingdom. Now, I'm only on ...