Long ago, a curse was set in stone...no human may touch a faery for if they do, the immortal must serve the human's every whim.... When three courageous women take on the challenge to find true love with three daring heroes, their reckless passion sets off consequences that threatens to destroy both ...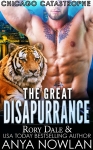 One ex-SEAL weretiger looking to cause trouble + one curvy woman already in too much trouble + an unexpected pregnancy at the worst time = Explosive and sexy as hell shifter romance!

Arlen Johnson has done a lot of things right in life, and a lot of things wrong. What other explana ...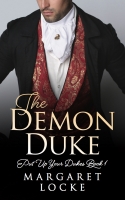 Behind every good man is a great secret. Banished to Yorkshire as a boy for faults his father failed to beat out of him, Damon Blackbourne has no use for English society and had vowed never to return to his family's estate at Thorne Hill, much less London. However, when his father and brother die in ...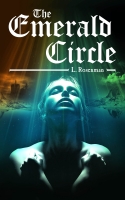 Their daughter's kidnapping plunges the protagonists into a hair-raising calamity A five-year-old child is kidnapped near her home in a small town in northern Israel. The secret behind her disappearance forces her parents to face a terrible crisis. Mutually suspicious, they embark separately on an e ...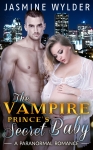 Helena was born and raised in the Hole. It is a dark and dangerous place where the poor reside and survive. Beautiful, independent and known as Hell, she works her job and finds what fun she can. It is the way, where she is from. A fight in a bar to prevent a theft is no uncommon event, falling for ...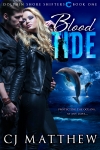 Dolphin Shore Shifters Book 1 The Santa Barbara Channel holds a closely guarded secret… She had more than just her mission… Sy's rotation on land as a dolphin shifter couldn't have come at a better time. With her best friend missing and no answers forthcoming, it was time t ...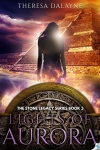 After living her entire life in an orphan asylum, Zanya fears she may actually be losing her mind... Following the discovery of her ancient Maya bloodlines, eighteen-year-old Zanya Coreandero is faced with a daunting responsibility. She must protect the relic stone while Sarian, the underworld gener ...
Expecting a new batch of pups, Gladstone faces first-time parents, a daring winter rescue, and disturbing information from Hezekiah's journals. If that weren't enough, a visitor arrives with a troubled past and a bond gone awry. Join your furry friends for all the fun, drama, and romance you've come ...
On the run from her old flame's criminal family, Sara Jones hides in Billings, Montana, and finds a new boyfriend. But when people around her start dying from poisonous spider bites after she receives a mysterious package with a spider concealed inside, she worries that the family has found her. Lif ...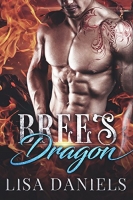 Bree was always known for her wit, beauty, and ready smile. But that smile hid a truth that could have brought the world to its knees. What the world didn't realize was that the sorcerers and sorceresses of long ago had not entirely disappeared. It meant that Bree lived a very lonely life hiding who ...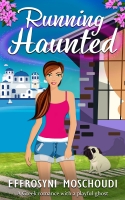 Kelly ran a marathon… and wound up running a house. With a ghost in it. Kelly Mellios is a stunning, athletic woman, who has learned—the hard way—to value herself. Having just finished her first marathon in the alluring Greek town of Nafplio, she bumps into Alex, a gorgeous widower with three undera ...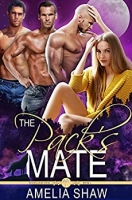 A fated mates isn't born to the pack. She's born human and it's up to us to find her. As the Alpha of my pack, I was resigned to my fate. Never to find my one true partner, the other half of my soul. But when a miracle happens, I discover Claire is not just mine, but belongs to my pack as well. This ...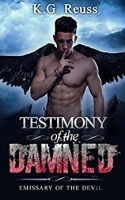 I am not a good man. Wait, that's a lie. I'm not even a man anymore. Signing away my eternity to the Devil kind of erased what makes me human. Corrupting and collecting souls is my job now. The perks are good—fun, sin, highs, sex, and climbing the demonic ranks of the lower kingdom. Now, I'm only on ...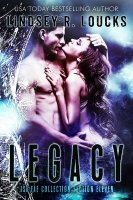 Finding him was easy. Figuring him out is the hard part. Only one thing could make nineteen-year-old Hadley Hawthorn leave her house for the first time in two years—revenge. The Isa fae murdered her entire family, so the promise of ending their control over witches like Hadley is too sweet to resist ...
An enslaved enchantress. A magic mirror. Whose match will be made next? Once upon a time… When Queen Briska is accused of treason, she flees to the mountains, building an icy wall around her broken heart. But she cannot flee her punishment – she is forced to help other couples find love. A tough tas ...
AWAKENED- Mia was perfectly happy with her boring mid-twenties life, thank you very much. So she didn't have many friends, or a man. Maybe her job kind of sucked, and hobbies hadn't caught up with her yet. There was still plenty of time, at least that's what she told herself each night before tuc ...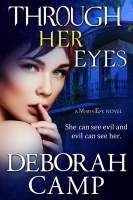 Evil roams the streets of New Orleans... Surrounded by the romance and mystery of the French Quarter, psychics Trudy Tucker and Levi Wolfe search for a taker of lives. Combining their unique skills, they zero in on a serial killer who has been murdering for more than a decade. Their suspect is in a ...

They call me an abomination. A mutant. A curse on their kind. I don't let it bother me. Much. My name is Holly James, and what they say is true. I'm a freak of nature—a null. My mere presence zaps the magic from Others, rendering them powerless. That's why they hate me. But h ...
1st Place Winner, Fantasy, Royal Palm Literary Award 2014.
When fear exceeds understanding, nothing is as it seems...
Alone for a millennium, since a human murdered her beloved consort, Ashra, the immortal icrathari q
...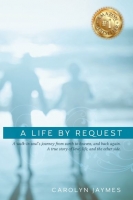 A Life by Request is an extraordinary true story about the power of love and its ability to transcend any barrier, including the boundary between heaven and earth. It reads like a romance novel: neither the deepest valley nor the highest mountain can keep Carolyn and Jay apart—not even death. But no ...
Please only review if you enjoyed the book and on goodreads and amazon. Please review as soon as possible or within a week or two of download. If willing please state verified purchase so that it will be classed a real review. Please don't say received in exchange for a review. It is frowned upon. T ...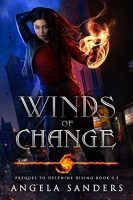 At the age of twenty-one, Abigail Blanque is a fun-loving, naive, and carefree witch, having the time of her life, partying and hunting rouge vampires for the Hybrid Coven. That is until she learns of a murderous stalker who's been watching her every move. After two witches are murdered, all signs p ...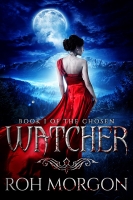 Predator. Killer. Monster. The words echo in Sunny Martin's head each time she looks in the mirror. Since the night she was torn from her car and drained of her blood, only one fear rivals that of the hungry beast within her - the fear of exposure. Her lonely struggle to survive on the edge of the h ...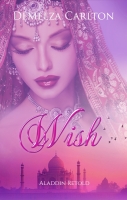 A sultan's daughter. A pretend prince. Can a genie make all their wishes come true? Once upon a time… When Princess Maram and street rat Aladdin meet in the marketplace, sparks fly, and Aladdin swears to move heaven and earth in order to make the lovely courtesan his wife. He steals a magic l ...
Has fate given them everything only to cheat them of their happy ending? A reluctant ruler... When his brother is killed by a dragon slayer, Luca de Rege becomes the unexpected heir to the Dragon Throne. Used to answering only to himself, he's now responsible for finding a mate and ensuring th ...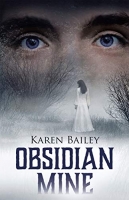 Seven children are ripped from their home in the middle of the night – for laboratory experiments. She loses her mother to the insanity of her once beloved father, who destroyed her once happy home. Her mother sacrifices everything for the mysterious children locked in a lab, vowing to return the ...
A late-blooming ability to hear people's thoughts ruins more than Hallie Barton's carefully constructed FBI career. Shouldn't the man who says he loves her believe in her rather than offer to pay for ...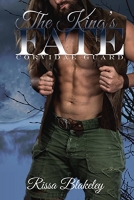 In a world where Fae and Vampire will forever be at odds, a Vampire wins the crown, ruling the Fae Realm for the first time in history. After the execution of the Succubus who attempted to murder the King, her Incubus vows to avenge her, putting a devious plot into action. Breaking Fae law, he creat ...