Justice is best served messy. Sometimes love is too.
To the people who prey on the innocent, the mundane, and the "lesser;" whose brute savagery escapes the scales of justice, time and time again; who place no value on a human life...
They're coming for you. ...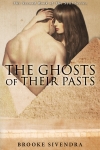 Blood will be shed. Lives will be destroyed. But the power of love should never be underestimated. Zahra Foster is alone again and once more haunted by the night. If Zahra thought Raven's past was bad, nothing could have prepared her for Makare's. While Zahra tries to piece together the fragme ...
Love and Suspense, Heart-pounding romance and thrills!
7 full-length action-suspense romances from New York Times and USA Today bestselling and award-winning authors. Danger and excitement, secret agents, sexy SEALs, hot police detectives, undercover female operatives, and heat! Plus a F ...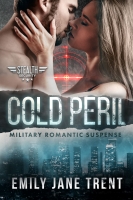 A shooter's sudden attack compels Navy SEAL Garrett Flynn to block the bullet aimed at a beloved movie star's heart. When Garrett takes the job as her bodyguard, he vows to protect her from harm. But he doesn't expect to fall in love. Marlene Parks struggles to the top in Hollywood but with a heavy ...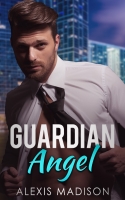 Jack

If I fail, millions will die at the hands of Big Oil.

Ever since I announced my $50 million-dollar anti-fracking campaign, they're aiming to shut me up for good. But I won't relent.

And now that I'm being targeted by a rogue sniper, this pretty little brunette d ...
Does the Stalker seek revenge, justice, or stolen jewels? The Stalker has tracked a target for thirty-nine years and won't be easily stopped by a pair of ship's detectives. Now DNA profiling might lead to the target, endangering innocents along the way. Natalia and Jason work together on the cruise ...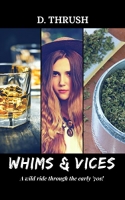 Max is in love with Molly. And so is his best friend, Sam. Young and wild, the three friends share an apartment in the early '70s living by their whims and vices in an endless party of drunken flirtations, freedom and experimentation, transcendent drugs, and easy sex. Sam is charismatic and unpredic ...
Some secrets aren't meant to stay buried forever… Zahra Foster screams in the night, and wakes in a cold sweat. But for the first time in her life, she wants to see her dreams. She needs to. Because this isn't just about her anymore—it involves Jayce, too. And her dreams could save their lives. ...
When Hailey stumbles upon a backpack full of money on her nightly jog, she is forced to flee the security of her secret identity.

Although the sudden appearance of a man that had been flirting with her earlier seems odd, Hailey accepts Parkers help in getting the heavy bag home. ...
Welcome to Adams Grove…where the pies are delicious but the lies are to die for. America's beloved country superstar Cody Tuggle never expected to be one of America's most wanted. At least that's how he feels since he's been accused of murdering his scheming agent. Des ...
An Anthology A Savage Ghost Lia Savage reluctantly puts her dream of opening a dessert boutique on hold to help her dad remodel a castle he's inherited in Washington State. Soon, a specter targets her younger sister. Lia enlists the help of strapping Coop Montgomery, the head gardener and her former ...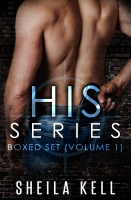 THREE Romantic Suspense BESTSELLING And AWARD-WINNNING Books • In Sheila Kell's passionate novels of heat, desire, and suspense, prepare to meet the hot-bodied men of Hamilton Investigation & Security (HIS) as they do whatever it takes to protect the women who have stolen their hearts. Box Set inclu ...