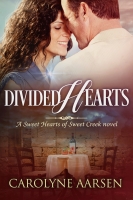 She's running from her past. He's questioning his future. Can small town dreams bring them together? Cory Luciuk never wanted to think about her manipulative stepfather again. But when she learns that he's left her his enormous estate, she's forced to confront her painful past. Was Cory's stepfather ...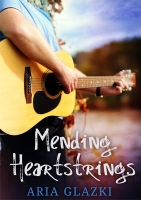 Kane's a country singer who's tangled with too many deceitful women. He's learned his lesson: girls are for flirting and fun; emotions are for his music. But after spending a night with an earnest woman unlike any he's known, he can't force her out of his mind. So he goes in search of the woman he k ...
From Book 1: Beth is in love with Jonah, a love that would seem could never be broken, but when Jonah informs her he has to leave their community because of a duty to his Englisher friend, Beth's world is thrown into turmoil
Beth Fisher is living the dream. Strong and happy in her fa ...
She will be his salvation... And he will build her empire." Jenga Rollins Hollywood... The ultimate dream. One of the hardest goals to accomplish for anyone brave enough to climb the entertainment ladder, especially for a woman. Yet fiercely independent cinematography student, Jenga Rollins, is dete ...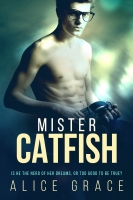 Sweet Romantic Comedy!
A Romantic Comedy Novella About Online Dating in the Face of Genital Pictures and Kinky Requests Legal investigator Nicole is great at her job—but unlucky in love. That is, until she meets Matt on an Internet dating site. The geeky app developer is ...
Kaitlin McSanders is a bad girl by reputation. Her choice to date the bad boy ended up in a life-changing situation that she'll carry with her the rest of her life. Giving in to the expectations of others Kaitlin finds herself losing control of everything she values, including her very life. A ...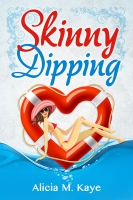 Everyone has a fear. Fear of spiders? Arachnophobia. Fear of small spaces? Claustrophobia. And of course, the fear of being tickled by feathers: pteronophobia. Sophie Smart fears drowning. No, her fear isn't some made up malarkey like exposedflabophobia (acute paranoia when wearing a swimsuit and ba ...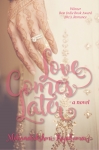 When newlywed Abdulla loses his wife and unborn child in a car accident, the world seems to crumble beneath his feet. Thrust back into living in the family compound, he goes through the motions—work, eat, sleep, repeat. Blaming himself for their deaths, he decides to never marry again but know ...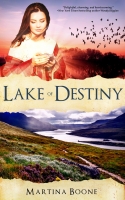 A magical novel about destiny, family, food, intrigue, healing, men in kilts, and the sometimes twisted path to love from the award-winning author of Compulsion. "Delightful, charming, and heartwarming." --NYT bestselling author Wendy Higgins

Helping her aun ...
Dance Me Home can be read as part of the Bright Lights series or as a stand alone novel. He's a lawyer trying to outrun his past. She's a ballerina who's been broken. Adrianna, a ballerina nearing the end of her career, has one last chance to become a principal dancer with a famous New York ballet c ...
They used to call her the Bon-Bon Heiress. As one of Bon-Bon Chocolates heiresses, Tiffany Bonander grew up in New York with a silver spoon, a heart of gold, and a lifelong supply of sweets. But now her life is falling apart. Recent changes in cocoa supply from Ecuador are threatening the quality of ...
I know I am a rebel. I can't help it. It's who I am. Who needs God anyway? Constantly being under the restrictive thumb of her parents, Libby Armstrong grew up wishing she had the chance to discover herself freely. She was always thought to be a troublemaker, but her hidden heart is in the right pla ...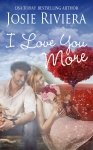 A billionaire and a single mother have more in common than they know.

Handsome, self-assured, every inch the successful billionaire, Luciano is out of Anastasia's reach. But when a hurricane strands them together and they must trust each other to survive … things heat up despite th ...
"I broke the fourth law of Kanaloa. I made physical contact with a human." Running from her past, a jazz singer finds refuge on the island paradise surrounding Pearl Harbor, but her life is forever changed when Japanese fighters attack and a mysterious man emerges from the sea to save her life.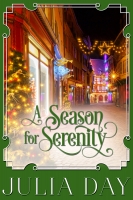 A toymaker with a dilemma, twelve hours to make it right, and a special ops paramedic at her side? Not exactly the Christmas Eve Serenity planned…

Serenity Yates is an hour from closing her toy shop for the holidays and starting a much-needed break. But first, she'll hand over a ...
She's a journalist on a mission. He's in her heart… and in her way. Will they have to choose between justice and love? As the older sibling to two beautiful twin sisters, Nadine Laidlaw is used to being overlooked. But she refuses to let her late father's employer overlook his suspicious death. She ...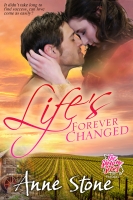 After Alejandro Alvarez's best friend dies of kidney disease while in high school, Alejandro vows to change his life. Determined to help others suffering from his friend's illness, he rejects joining his father's pediatrics practice and instead trains as a nephrologist and a transplant surgeon. Four ...
My plan was simple. Retreat to Hope Falls for the summer, seclude myself in one of the many picturesque mountain homes and study for the test that had kept me from advancing my career. No distractions. No interruptions. I should've known fate would have its own agenda. All it took was a few sarcasti ...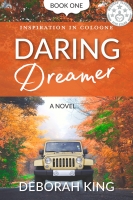 Two best friends. Two fresh starts. Will old regrets sabotage their second chance? Janna's heart is heavy with grief and broken by betrayal. But as she leaves the big city for a quaint midwestern town, the future feels less frightening with her best friend, Shelby, by her side. After landing a jo ...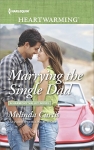 Building a new life for himself and his preteen daughter brings Joe Messina home to Harmony Valley. That and showing his town that the onetime bad boy is now a responsible single father. His first move is to get his grandfather's defunct garage up and running. Except now he's got the FBI poking arou ...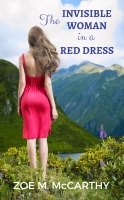 Candace Parks lives a passionless life in Richmond, Virginia. The computer programmer returns to the empty family home in the Blue Ridge Mountains to evaluate her job, faith, and boyfriend. Her high school crush, star football player and prom king Trigg Alderman, is in Twisty Creek visiting his gran ...