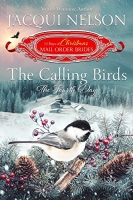 Colorado, 1876. Many years have passed since Bernadette Bellamy fled the Cariboo Gold Rush and her reputation as the sister of a French-Canadian gang of thieves. Armed with only an honest talent for sewing and a willingness to lead a solitary life on the run, she stays one step ahead of everyone see ...
Jonathan Greenley, a gentleman botanist, has brought back orchid cuttings from the Amazon and hopes to be the first to culture an orchid in England. Penelope, while on a quest of her own, tries to help in her aunt's new conservatory. One disaster follows another until Jonathan makes a surprisi ...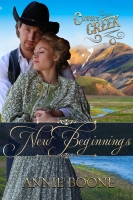 Audrey Norris is worried but determined. Her life has taken a drastic turn. A short year ago, she was a happily married woman with a young daughter and a warm, cozy home. Now she's a widow responsible for her daughter, her mother, and a big fat mortgage she didn't even know about. She can't pay the ...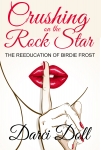 She had no idea he was going to rock her world to pieces. Birdie Frost graduated from college two years ago, top of her class. She wants to change the world for the better so she interned at a production company called Change The World Media. She listens to Beethoven and doesn't even like rock music ...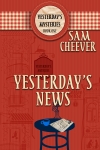 Antiques can be a dangerous business. Especially when you're dealing with a desperate politician, a sexy ex-cop, and a couple of "spirited" companions.

Anna Yesterday owns Yesterday's Antiques in small town USA. When she finds an old newspaper clipping lini ...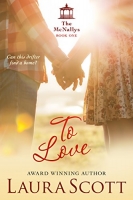 Eager for a fresh start, Jazz McNally throws herself into renovating her grandparents' mansion in time for the grand opening of the McNally Bed and Breakfast. When vandals strike, she accepts help from drifter Dalton O'Brien. Dalton is willing to lend a hand, until it's time to move on. But when dan ...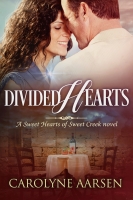 She's running from her past. He's questioning his future. Can small town dreams bring them together? Cory Luciuk never wanted to think about her manipulative stepfather again. But when she learns that he's left her his enormous estate, she's forced to confront her painful past. Was Cory's stepfather ...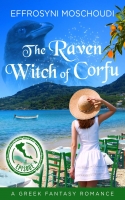 Lizzie waited twenty years to return to Corfu... Lizzie plucks up the courage to tell Stamatis everything about the witch, who has now revealed her true motive and doesn't seem to ever intend to let her go. Soon, Lizzie teams up with a powerful ally who proves to be her only hope. All she has to do ...
Madison: He's gorgeous, like a Greek God Adonis, at least in appearance. Young and wealthy and apparently my new CEO. He looks very trustworthy. Or not? I was expecting to join the unemployed but apparently the hot guy from the bar last night is the new saviour and CEO. I can handle this. Its very s ...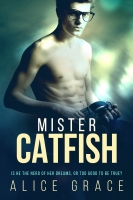 Sweet Romantic Comedy!
A Romantic Comedy Novella About Online Dating in the Face of Genital Pictures and Kinky Requests Legal investigator Nicole is great at her job—but unlucky in love. That is, until she meets Matt on an Internet dating site. The geeky app developer is ...
With shades of It's a Wonderful Life, one man must face his past to find his future this Christmas. In the last year, George's life has drastically changed. The formerly homeless veteran now has a job he likes, a family in the residents of Darling, VT, and for the first time in years, a home. But wh ...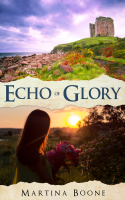 Where Bantry Bay in Ireland meets the wild Atlantic, three lost souls stumble together united by their inability to forgive themselves. A heart-pounding and magical tapestry of romance, history, legend, and complex themes of inequality that resonated as deeply centuries ago as they do today. Perf ...
They used to call her the Bon-Bon Heiress. As one of Bon-Bon Chocolates heiresses, Tiffany Bonander grew up in New York with a silver spoon, a heart of gold, and a lifelong supply of sweets. But now her life is falling apart. Recent changes in cocoa supply from Ecuador are threatening the quality of ...
Alone and suddenly jobless, I found myself at a crossroads for the first time in my life. I did what any rational person would—bought a home in the small town I'd spent most of my childhood summers in. The last thing I needed was to move next door to a charming, selfless and, not to mention, handsom ...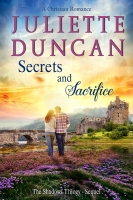 When Grace O'Connor arrives in the Scottish Highlands, she's hiding a secret and trailing more baggage than she cares to admit. Grace's sister, Brianna, has a history linked to Grace's secret. There, amongst the rugged Scottish Highlands and a community of caring, loving Christians, Grace meets the ...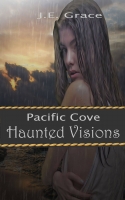 Naomi & Jason Sanders, move to Pacific Cove Ranch shortly after their wedding. Prior to her graduation from college, Naomi's younger sister is killed in a hit and run accident. Naomi is having a hard time accepting her loss, and the isolation of her new surroundings bring a new type of ter ...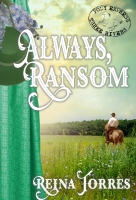 The Express took men and rode them hard across the West. That adventuring spirit belonged to men full of life, ready for whatever met them on the trail, everything, except for love. Ransom McCain was the last man hired to ride for the Three Rivers station, but he was chosen to take the first ride we ...
Vicki had always felt growing up on Maui was truly paradise in every way. Meeting Marshall her senior year made it that much more perfect. Flying to Oahu with him and losing her most valuable possession—her virginity—comes with a high price. Having just turned eighteen and now pregnant, she still do ...
Have you ever wondered what happened to the Centaurian race? The tale begins with a blossoming friendship that turns into more than human Lanae Broma could ever imagine. Follow the story as the humans and centaurs battle over the territories and the emerging new life that compels them forward to the ...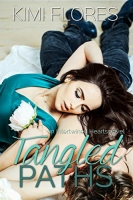 Is it possible to flee your past? Or does it sit patiently, waiting for your return? Tired of traveling the world in order to escape reality, Bri Hunter has finally found a place to call home. Settled into Santa Barbara, close to her brother and cousin, she's ready for a little peace. Wanting to avo ...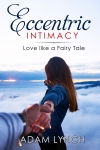 He's no normal person—but that's what intrigues her the most. And he likes the fact that he can't deduce everything about her at first glance. She does things that aren't recognizable—simply because these things are original. There's something about these two that makes the other curious—and that cu ...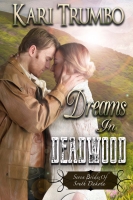 He has a vice as bad as her father. Jennie Arnsby wants nothing more than to turn around and go home. Her family is on their way to Deadwood, SD, when Aiden finds his way to their small wagon train. His teasing and banter leave her wanting to toss him out the back and in the dust. When they are sepa ...
Eve Taylor, a self confessed Christmas addict, should be at home decorating her tree and baking cookies for Santa. Instead she's stuck in a snowed in airport the night before Christmas Eve. Another lonely Christmas seems ...
After a year away from the stress-inducing, workaholic lifestyle of being an Executive Assistant at Hart Hospitality, Emily Potter is ready to get back to work. But is returning to the same place that caused all her problems really the best choice? It's not just her worry that she'll slip back into ...
This Novella is the first of seven in the Billionaire Royal Series. Home for the summer, Jo Finley struggles to save her family's marina, comfort her ailing father, and find a way to break up with a controlling boyfriend. She quickly becomes distracted by a newcomer to their small town. Immediate at ...
A kiss isn't just a kiss … Struggling actress Addison Duvall hustles background acting jobs at the Hollywood studios in hopes for her big break. When she's cast as the stand in for the lead actress in a blockbuster spy film, she can't believe her luck. The surprises rush in―her first test shot is wi ...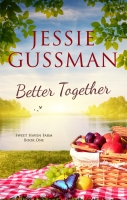 Love kindles when a fake engagement brings best friends together. World Champion snowboarder, Wyatt Fernandez, should be hitting the slopes in the Andes and spending his days teaching as the new ski instructor. But an emergency means he's heading off the family's tree farm with his best friend, Harp ...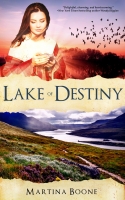 A magical novel about destiny, family, food, intrigue, healing, men in kilts, and the sometimes twisted path to love from the award-winning author of Compulsion. "Delightful, charming, and heartwarming." --NYT bestselling author Wendy Higgins

Helping her aun ...
From acclaimed author Melissa Storm comes the first in a brand-new series of sweet and wholesome small-town love stories with the community church at its center… Summer Smith is at a crossroads in life. Fresh out of college with no idea what comes next, she agrees to take over her aunt' ...

When Alex O'Donnell's world falls apart, she finds it hard to imagine that a door to a new world will open. Leaving everything she knows behind, Alex moves from her Baltimore apartment to a villa in Italy where she discovers the inherited vineyard she never knew existed and a life of pos ...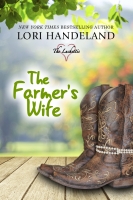 The secret they've kept can either bring them together or tear them apart. Youngest sibling and only sister, Kim Luchetti returns to the Illinois family farm after her father's heart attack. Eight years ago she vowed never to return, believing only distance would allow her to forget the tragedy that ...