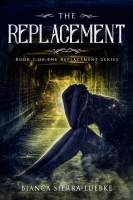 Angelica was willing to do almost anything for Merrick, until they were caught. Her punishment for breaking Lymerian law is unthinkable, but at least she will live. In fact, she might live forever. This YA Sci-fi novel is the first in a series by debut author Bianca Sierra-Luebke. The Lymerians have ...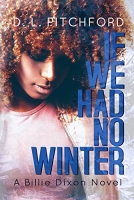 Dive into the first installment of this gritty slow burn college romance series about love, loss, and second chances. Introverted Billie Dixon has life planned to a T, and Bradford College is her chance for comfortable solitude. Her best friend lives across the hall, her roommate ignores her, and to ...
The most tantalizing of temptations… Growing up in the small Missouri town of Heron's Landing, Grace Danvers has loved Jaime Martínez from afar for five long years. A young artist and painter, Grace feels adrift, but one thing is constant: her love for Jaime. To her, he is everyt ...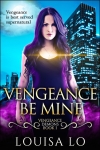 Megan is a typical university student trying to figure out her place in the world, except she's studying to become a licensed vengeance demon.

Nineteen-year-old Megan Aequitas is the only vengeance demon and trickster hybrid ever born. In a world where vengeance demons are respecte ...
What would you do to celebrate your freedom after your first serious relationship breaks down?
After nearly four years with Jeff, everything fell apart. I found myself single, scared, but somehow liberated as well. Rather than stumble into another ill advised relationship, my be ...
Please only review if you enjoyed the book and on goodreads and amazon. Please review as soon as possible or within a week or two of download. If willing please state verified purchase so that it will be classed a real review. Please don't say received in exchange for a review. It is frowned upon. T ...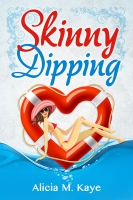 Everyone has a fear. Fear of spiders? Arachnophobia. Fear of small spaces? Claustrophobia. And of course, the fear of being tickled by feathers: pteronophobia. Sophie Smart fears drowning. No, her fear isn't some made up malarkey like exposedflabophobia (acute paranoia when wearing a swimsuit and ba ...
Swim Season is the fast-paced, drama driven story of Olympic hopeful Aerin Keane, starting senior year in her third high school and trying NOT to win. But can she hide her natural talent and competitive streak? Especially when a 50,000-dollar scholarship is on the line?

Kindle Scout Author, brings you Kickoff For Love Ashley (Ash) Hovey has been living with her football coach father for the past five years, so she has been around college and Pro football players most of her life. There isn't much Ash doesn't know about football, yet when she is introduced to Andy a ...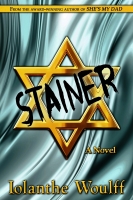 New York City, 1975: Decent-hearted but spoiled Jewish college kid Ben Steiner is naively possessed by an overwhelming desire to be cool. At a springtime party on the night of his twenty-first birthday, he meets two people: Rebecca Glaser, the longed-for sweet girl of his dreams, and P.T. Deighland, ...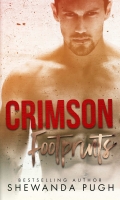 On the night of her brother's murder, Deena Hammond stumbles upon Takumi Tanaka, lost and on the wrong end of a .32. After rescuing him from the certain fate driving through her neighborhood in a Porsche will bring, a sweet kind of friendship begins. A balm for her grief. Maybe, Deena likes to think ...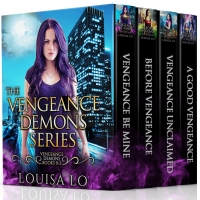 Treat yourself to a heaping dish of ice-cold revenge with the Vengeance Demons Box Set, complete with the first 4 books in the series. Read over 800 pages of the unforgettable series that already has over 300 four and five star reviews—it's vengeance, supernatural style! VENGEANCE BE MINE (NOVEL) Me ...

Is he still the boy I fell in love with, or are the rumors true? After all, everyone knows rock stars don't date nice girls. Rock stars *use* nice girls.
A collection of six folklore retellings that will twist your mind and claim your heart. SHIMMER: A heartbroken boy rescues a mermaid... but is it too late to save her? BETWEEN is about a girl, a genie, and a ton of bad decisions. SUNSET MOON: Eloise doesn't believe in Native American magic--until th ...
Eighteen year old Rosalind, a German Catholic descendant, left South Africa for Israel with her doctor boyfriend, Foxy, so they could pursue their dream of helping the wounded soldiers together. But when his jealous temper again gets the better of him, she decides to end their relationship, but stil ...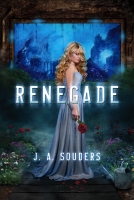 J.A. Souders's haunting debut―Renegade Since the age of three, sixteen-year-old Evelyn Winters has trained to be Daughter of the People in the underwater utopia known as Elysium. Selected from hundreds of children for her ideal genes, all her life she's believed that everything is perfect. Her world ...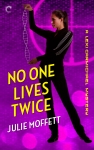 I'm Lexi Carmichael, geek extraordinaire. I spend my days stopping computer hackers at the National Security Agency. My nights? Those I spend avoiding my mother and eating cereal for dinner. Even though I work for a top-s ...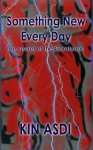 "It was too good to be true: having Estrella and Ellonary as lovers."
Struck by lightning while in the midst of an audacious jewellery heist, Xander is rescued by a beautiful young alien and taken back to her planet for life-saving treatment. Under the watchful eye of the ...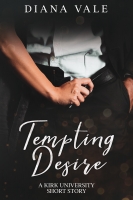 An erotic romance short story about growing sexual tension between two students. Brian and Eliana, two second year Kirk University students are tired of flings and one-night-stands, so when they start dating, they decide to leave sex out of it. However, they find that resisting their desires prov ...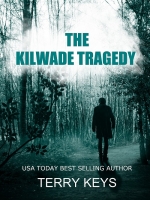 "Amazingly graphic, terrifyingly real-life and current time. A parental must read." Terry Keys, USA Today bestselling author of Lie No More and The Missing pens his most captivating book to date. This is the heart-breaking story about a small-town boy who'd taken everything from everyone until he co ...
Top Gun Navy Aviator Michael Merrick thrives living on the edge but when he refuses to abort a mission, he is forced on leave and heads home. Missing the action, he needs a distraction and what could be better than a green-eyed blonde with a quick tongue and a hot bod for rockin'? Commercial Artist ...
Savor all four novellas in the Life Shocks Romances Collection. With 90+ reviews and an average of 4.6 stars, you'll find an enchanting story for every occasion:

"AROUSED…is the perfect blend of heartache, humor, heat, and happiness ...
No Way. I can't be falling for him. No freaking way...,. Alexandria I've been the acting chief at this station ever since they let Larry go. There's no reason why they shouldn't make my position official. I'm a seasoned firefighter and I'm the best man for the job. Besi ...

Sworn to protect the secrets of their race, marshals are trained to police Weeia hiding among humans. After completing her advanced marshal training, Danni is blown away by her new plum assignment to Paris. But, all is not well in the City of Lights; the offices are a shambles, her boss is apathetic ...