Why? Is a story set in a web of despair, sex, unreachable emotion and love. One man's crippling injuries, caused by an unprovoked, vicious attack, ruins the lives of everyone around him. This includes Terry Meadows, a nineteen-year-old boy who falls in love with the main character's daughter Laura, ...
Troubled Aussie football star, Rhett Williams' infamous off-field misdemeanours land him in front of his club's board with an ultimatum: clean up his bad-boy image or lose his contract.

There's one catch: appear on a reality show to reinvent himself.

Football ...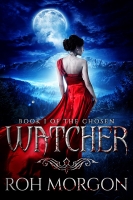 Predator. Killer. Monster. The words echo in Sunny Martin's head each time she looks in the mirror. Since the night she was torn from her car and drained of her blood, only one fear rivals that of the hungry beast within her - the fear of exposure. Her lonely struggle to survive on the edge of the h ...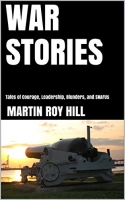 The first nonfiction book by award-winning novelist Martin Roy Hill, WAR STORIES describes acts of great heroism and acts of pure blundering, intrepid leadership and self-serving vainglory, brilliant wartime technological developments and not so brilliant ideas. Some will awe the reader with their i ...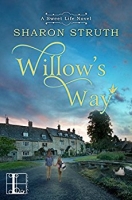 The breathtaking promise of the English countryside can lift even the heaviest spirits . . .

Willow Armstrong, the once-famous Queen of Weight Loss and president of Pound Busters, succumbed to stress eating after her divorce. Now the scandal of getting caught on camera binging on pizza, a ...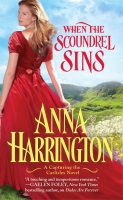 A MOST INDECENT PROPOSAL Annabelle Greene needs a husband—and quickly. To inherit the only home she's ever known, she must be married by her twenty-fifth birthday. But finding a suitor has been next to impossible after a reckless rogue named Quinton Carlisle seduced her into a scandalous midnight tr ...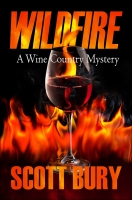 Wildfires swept across California wine country in 2017, destroying thousands of homes and businesses and killing dozens of people. Law school grad and single mother Tara Rezeck finds herself in the middle of the catastrophe. She has to evacuate with the rest of of the staff of Sonoma's most award-wi ...
What if you are stuck in a wheelchair with nothing to do but think about love? The life of Kobi, a cynical, pessimistic sixty-year-old retiree, turns upside down overnight due to a leg injury. He finds himself wheelchair-bound and helpless with little to do except reminisce about his life and past l ...
Co-written with USA Today Bestselling author Nicole Flockton! Modern-day King Arthur meets Snow White for a surprising happily ever after in this magical mash-up of legends and fairy tales. The victim of an ancient curse, Sasha White has wandered the world alone for centuries. The only way out of th ...
A terrible misunderstanding separates high school sweethearts, Jo and Callum. When they meet again years later, will they be able to get past their hurt pride and old wounds, or will they go their separate ways permanently?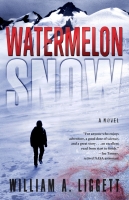 Deep within the melting Blue Glacier in the Washington wilderness, climate scientist Dr. Kate Landry uncovers a long-held secret, triggering a series of tragic events that threaten her research, her career—and the lives of everyone around her. A story of adventure, mystery, loss, and hope, this cli- ...
Monica was done with hectic life in New York. Leaving to practice medicine at a tiny hospital in Shandaken would surely be the change she needed. Moving into her new house, fate knocked in the form of a tall, athletic man, bleeding to death and needing a doctor. Raul was a rule breaker - constantly ...