The four MacLeod sisters are no strangers to sisterly rivalry and with one of them about to be married, there are bound to be fireworks. Perfectionist Natalie wants the 'wedding of the year'. Harassed mother, Milly, just wishes her bridesmaid's dress wasn't the size of a tent. Career-obsessed Avril ...
Only his return can determine her future. Wounded Jake Cavanaugh can't seem to escape his regrets. He's still haunted by that fateful night when everything and everyone he held close was ripped from him, leaving him alone and fleeing. For four long years he stays away, all the time doubting he made ...

Teagan Becker comes home to save the family business, putting her dreams on hold for the holiday season. A professional video blogger, Teagan is determined to see the world without anything tying her down. No car, no apartment, and definitely no boyfriend. Riley McSorley teaches music to fourth gr ...
Seven long stories by seven bestselling and award-winning authors. The perfect gift for readers who love good, clean, traditional mysteries.
"Hickman's novel takes a lighthearted approach to serious issues, including illnesses, body image, and sexuality. Harmony to Heartburn is the ideal book for fans of contemporary fiction about characters who are believable, funny, honest, imperfect, and a joy to spend time with." (Self-Publishing Rev ...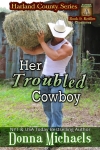 Some incidents from the past are not easily forgotten… For over a year, former National Guardsman Keiffer Wyne left his past in Pennsylvania to start a new life, drifting from ranch to ranch across the southwest. Unrestricted, nomadic, unaccountable—he embraces the new lifestyle, until ...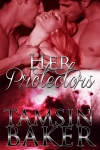 Jacky is visiting Alaska, on holiday's with her best friend Karen. She's just broken up with her horrible ex-boyfriend, and a trip over-seas to see some Polar bears and the beautiful wilderness that America offers, is exa ...
Emilia Draper commits to saving a dying girl, but an enemy vows to stop her. Emilia's younger sister died of a rare disease, a loss she feels deeply. She's devoted her biotech career to finding the cure. Yet on the verge of delivering a new drug to save a girl's life, a vicious enemy will kill to bl ...
When the high school's float explodes five days before the National Farmer's Day parade, Principal Calvin Finkenbinder sees his chance at the promotion to Superintendent disintegrate. Unless he enlists the help of Ellie Bright, the most annoying, disorganized and kissable woman he knows. Standing in ...
Learn how Silicon Valley started raising capital. In this book you will see our character Rick transform into the Saintly figure by God and attempt to take his rightful position at the head of God's drug smuggling ring. Half Moon Bay Part II What will we see now… Rick loses his father, and God that ...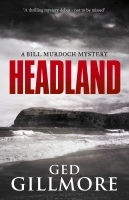 What happens when a drug dealer is forced to turn detective? Meet Bill Murdoch, the world's most reluctant private investigator. Bill Murdoch's doing just fine, thanks for not asking. He's dealing drugs for a professional crime syndicate in Sydney and saving for a house by the sea. But what does he t ...

Zobie Marsh hides the fearsome talent of prophecy. Young, poor and grieving the loss of her beloved Black Gram, she leaves home suddenly to avoid the advances of her mother's latest boyfriend. Her decision to travel to South Carolina sets in motion Heavenscribe, a spiritual transformation devi ...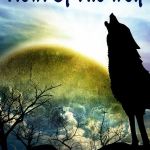 "The concept behind 'Howl Of The Wolf' is absolutely fascinating. Telepathic wolves have been the dominant sentient life-form on the distant plant of Drako for untold years, and each member of the pack carries within them the voices of their ancestors; many lifetimes of soul and memory on which they ...

It's 1950 in Australia where Eva Muller and Zoe Lambros have found peace in a land that doesn't understand or tolerate their love. Their peace comes to an end when the end of the brutal Greek Civil War brings unwelcome news for Zoe. She must return home to Greece to reclaim her family property or lo ...
Something unusual is happening to Quinn Montgomery. Trapped inside her unconscious mind, the sound of her father's soothing voice seeps through, and the past twenty-four hours comes flooding back. She wakes to find herself in the hospital. Her childhood best friend Evie is dead. But not just d ...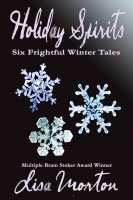 Gather around the holiday hearth and share these six chilling tales by multiple Bram Stoker Award-winning author Lisa Morton. In "The Christmas Spirit", a couple taking a holiday break in the countryside find their secluded cottage is anything but idyllic. "Daddy's Girl" pits a desperate mother agai ...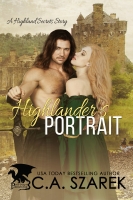 From the world of the Highland Secrets Trilogy! Historical romance author Ashlyn George is an uninspired author. Writer's block plagues her imagination, so her agent encourages her to go on a trip to Scotland that's geared toward writers. She'll try just about anything to put words on the page, sinc ...
He wants out of the friend zone…she doesn't believe in happily ever after. Relationships are not in Lauren Gentry's playbook. The only kind she's willing to consider are friends-with-benefits and even a red-hot and sexy hockey player like Dave Martin isn't going to change that. Right? When those cho ...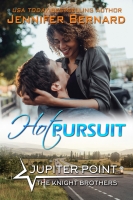 USA Today bestselling author Jennifer Bernard returns to Jupiter Point, where the smokin' hot Knight brothers are taking the town by storm… Deputy Will Knight and reporter Merry Warren couldn't be more different—she's the queen of questions, he's the king of no comment. The inquisitive beauty drives ...

Ah, Autumn! Crisp weather, colorful leaves, cozy fires, and Halloween, with candy, costumes and … corpses?! Newly-widowed Bunny Elder draws solace from the fall season as she recovers from the shock of her pastor husband's accidental death. With a new home, new job and renewed relationships, she ...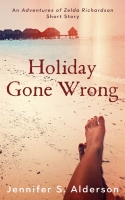 After a tiresome year of computer programming, Zelda Richardson is back on the road – destination Panama and Costa Rica. Learning to scuba dive, exploring Central American rainforests, and climbing a volcano sounded like the perfect antidotes to Seattle's spring rains. When a banana farmer tells her ...
Help your children actualize their uniqueness and fulfill their purposes and dreams! An outgrowth of the author's extremely successful parenting website, How to Raise Happy Kids is comprised of 61 short chapters, each containing expertly reasoned, loving advice and practical tools for a different as ...
Escape to California's beautiful Santa Ynez Valley and follow the heartwarming love story between Livi, widowed with a young daughter, and Matt, the handsome vet, who befriended her, then set out to win her broken heart. This is the second book in the Walnut Grove Series. The first book,'We Can Laug ...
At the age of 16, Victoria discovers that maybe the strange condition that causes her bones to break like twigs is not osteoporosis, but a legacy from her late father's ancestors. However, by then she is already tangled up in an intricate web of old legends and secret organizations. In order to find ...
May-Britt & Martin Brændstrup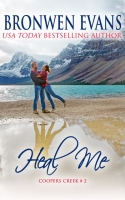 After her fiance dies, Kate Donoghue has picked up the broken pieces of her heart and moved on. She's sworn off men and is building a new life in Coopers Creek, Colorado as the local vet and senior member of the mountain rescue team. So why now is she suddenly distracted by the seriously sexy invest ...
All Shane wanted was to get away from the wreckage of his career for a while. He picked New York City to provide him with a distraction from his early, unwanted retirement from the police force. New York City delivered, distracting him with three corpses and a miniature llama with a spitting problem ...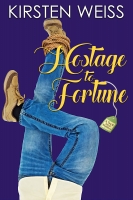 Abigail and Hyperion uncork a murder… Tea and Tarot room owner Abigail Beanblossom is used to running interference for her socially-awkward former boss, tech billionaire Razzzor. So when he invites her on a stakeout to investigate the sale of counterfeit wine from his latest venture – an upscale win ...