Mike Lewis boldly narrates his fantastical story and confesses his secret: He sees horrifying visions of disturbing future events through a kaleidoscope each time he closes his eyes. He'd like to live a normal life, but an elusive threat prohibits him from doing that. Someone wants to study his myst ...
At first glance, Martha appears to be just another pedestrian teacher at Valleyville High School whose job is to make sure students get good grades. But that's just it... we only see things on the surface at a first glance because Martha had more than one hundred and eleven head shots by her eightee ...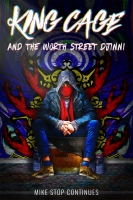 One thing stands between the djinni warlords and their dominion of Earth—spray paint. In the secret recesses of New York City, King Cage battles the djinn, a race of ageless elementals who seek to make our world slave to their desires. Only the King can stop them. Not with his brawn or his brain, bu ...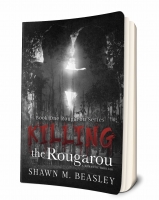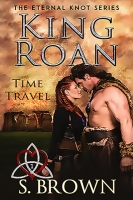 This is the first book in The Eternal Knot Series; King Roan. 3,000 years ago, after the neighboring Princess rejects King Roan, he sets out to prove she is his soulmate with a sacred necklace from his holy man. However, he time travels to 2017 Texas to find his soulmate. Kendra Blue is a young, ind ...

Kindle Scout Author, brings you Kickoff For Love Ashley (Ash) Hovey has been living with her football coach father for the past five years, so she has been around college and Pro football players most of her life. There isn't much Ash doesn't know about football, yet when she is introduced to Andy a ...
Loyalty to the Brotherhood comes before all. Including women. Formidable Viking leader Rurik knows the law. His loyalty to the Forgotten Sons is his bond, and no woman will threaten what he's built from the ground up. But the Sons are a roving band of Vikings, and Rurik is growing restless—so when N ...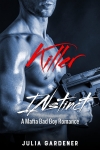 "I had no choice but to turn to the most dangerous man I knew…"

Category:Romance Suspense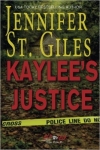 Eva St. Claire, along with her siblings, carry a heavy burden. Each, in their own way, see the nightmare of evil hidden beneath the surface.
Serial killer Mason Smith rots in prison for the murder of a young woman. However, the secret of another killing, still resides within him. Through Eva's ...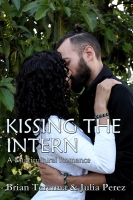 The path to true love is never easy… but it's always worth it. Nova Velez, a sassy Dominican, has a busy life, working two jobs, volunteering at the hospital, and finishing graduate school. It's all necessary to fulfill her dream of helping troubled children. To graduate, she has to complete her sch ...

Major Dante Regiment must find a way to protect Beth, as the Emperor is not the only one causing chaos in Khandarken. The Emperor has been defeated. New countries have arisen from the ashes of the old Empire. The citizens swear they will never need to fight again after that long and painful war. Bet ...
Meet Chloe: she has a house, a best friend, and absolutely no idea how to say "no." So when her elderly neighbor asks her to surrender a little dog named Theo to the animal shelter, of course Chloe agrees. And when Theo pulls out his big puppy dog eyes, Chloe reluctantly gains a dog. And that's when ...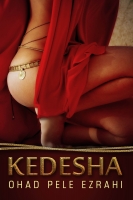 Sacred sexual rituals bring Taras soul to the ancient Temple of Astarte

Tara is a young American who travels to Jerusalem, where she meets Yoni, a handsome Israeli who is a sexual shaman. Yoni and his wife Hagar take Tara on journeys of deep self revelation, using ancient rituals and sacr ...
Running from her past lands Kat in whole lot of trouble in the present.

...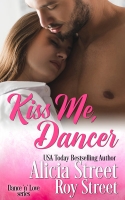 Ballet instructor Casey Richardson takes an immediate dislike to the wealthy, arrogant single dad Drew Byrne when he pulls his nine-year-old son out of her "silly" dance class. Still, she cannot help noticing his smoking hot body and bedroom eyes ...
3 standalone novellas Feeding a Broken Heart Her first night in a sex-for-hire job, Abbie enthralls Mark as both discover how hot honesty is. Anything But Safe Jennifer falls for working man AJ. He knows she's out of his league, but together they're magic. Listening to Her Officer Perry cha ...
Four years ago he crushed her heart. Now - surprise! - He turns out to be her new best friend's boyfriend. George When my girlfriend's best friend turns out to be my ex, the love of my life, I know the fates have aligned: I have to get her back. I have to show her that she was the path I should have ...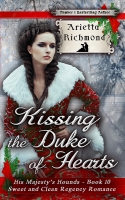 A Duke renowned for breaking hearts and wild ways, who despises the lower classes, an innocent young woman, born to the merchant class, a chance meeting at a Masquerade Ball, a carriage accident, a snowbound Christmas, an irresistible love. Lucian Merryhew, the Duke of Hartswood, feels jaded and bor ...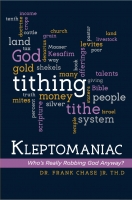 KLEPTOMANIAC, Who's Really Robbing God Anyway is a trek through the pages of the Bible to find the untwisted truth about the centuries-old false teachings on tithes and offerings. Every page of this book has information that will make you become an analyst in getting to the bottom line of what tithi ...

Kari Riley has more problems than she can shake a stick at: Her ex-boyfriend Anthony is a crazed mobster. He REALLY wants to murder her for snitching to the police. She's been put into Witness Protection - on a farm in the middle of nowhere. And Flynn, the cowboy who runs said farm? He is annoying, ...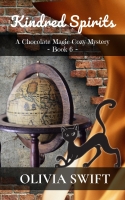 Nothing stays buried forever! Join café owner Magda, her husband Sam and their friends, as the group pool their resources to purchase an old bank building which they plan to renovate into an art gallery. Problems arise, especially when they encounter an angry spirit! Meanwhile, Magda's beautiful psy ...
Jake: "I make my living by killing people. Drug lords, terrorists, and gangsters. I figure I'm making the world a better place, and getting paid well to do it. I won't hurt an innocent person and I make sure my clients know this. I did my job and I did it well. There was a witness, but I let her go. ...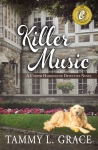 GOLD MEDAL WINNER of the 2016 Global E-Book Awards in Mystery.
Killer Music is a clever and well-crafted whodunit. The vivid and colorful characters shine as the author gradually reveals their hidden secrets ...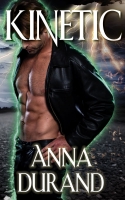 For five years, Sean Vandenbrook has struggled to recover from the shocking truth about his psychic gifts and his late grandfather, a rogue scientist who tried to rip the powers from Sean's mind. When a bombing leaves his closest friend in a coma, Sean will do anything to uncover the truth. Desperat ...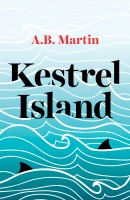 An action-packed story of friendship and courage, with evil villains and desperate escapes. Sophie Watson isn't expecting much excitement when she visits her uncle on the English coast. But when she befriends a strange and charismatic girl called Sienna she is drawn into a thrilling adventure where ...
Twelve-year-old Kassy O'Roarke wants to win the Thompson prize at her school newspaper. Her pesky little brother Percy and his key-stealing ferret try to help . . . and that's when the trouble begins. When Apollo the cougar cub goes missing from their family's petting zoo, Kassy puts her detective s ...
Alone in prison. No recollection of the past. A baby growing inside her. In a futuristic world where women are scarce and only the wealthy can afford a wife, Melissa Alexander is trapped in a prison rehabilitation center with no memory of who she is. The unborn child growing inside her is all that k ...
Hiding on Earth for thousands of years and taking a new host every hundred years, she uses her eighty thousand years of knowledge to nudge human civilization forward. But Earth is sending signals into space, unaware of the war above us between the eagle-like Aquilans and lion-like Pantherans. To kee ...
Killer Eyes: A Steamy Military Romance Novella is the action-packed prequel to Killer Instincts, and tells the story of Jake Delgado's beginnings. From the gang-infested inner city where he was raised, to the battlefields of Afghanistan where he fought as a Green Beret sniper, this alpha male was dr ...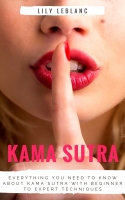 Kama Sutra is an ancient book best known for giving insights and advice on how to conduct your sex life, among others. This book partakes a large part of the Kama Sutra plus additional information about sex and how to conduct your sexual relationships to ensure pleasure for both you and your partner ...
A serial killer on the loose. Another victim. A sudden turn of events...A short psychological thriller. Enter the mind of a psychopath EXCERPT They never see it coming. Never suspect or wonder. Too busy chasing money and relationships, desperate to prove themselves to people who don't care. Consumed ...
If seeing is believing, then forget what you know... Prison Chaplain Dexter Knight is determined to move past one horror-filled December day—in fact, he has. He's even forgiven the woman responsible for his near-death. Now if only he could shake the empty void in a place he knows was not always that ...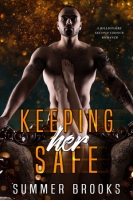 She is the one that got away, leaving me to fantasize about the curve of her hip and the taste of her lips. I have everything I could ever want, except for Grace. She is unlike any woman I've ever met—wild and free. And impossible to pin down—even for a man of my considerable resources. Now, maybe I ...

Hawaiian born Karma Aneko, high-end divorce attorney, is pulled from the ocean just before drowning. Officer Joe Porter is on his third transfer since an undercover drug bust nearly killed him. A hero even when off-duty, Joe fishes the woman from the angry waves, knowing he's caught trouble as soon ...
Cara Mia Delgatto's cup runneth over with worries. Her ex-husband is refusing to pay their son's college tuition, her evil sister is pulling mean pranks, and her old boyfriend has broken her heart. And that's just the personal stuff. She's also concerned about keeping the cash register ringing at Th ...

A mysterious woman appears on the doorstep of Great Aunt Sybil's Attic in the middle of the night. Owner Anne Hillstrom lets her in, only to have the woman die in her arms. With no final words, and only an old lantern clutched to her chest, the dead woman provides Anne and her partner CC precious fe ...
Kill the Teachers takes readers through this agonizing period of contemporary Mexican history. It begins with the decision by the 70,000 member Section 22 of the national teachers' union to stage a sit-in in the city of Oaxaca's Zocalo and chronicles the brutal state police attack on the strikers, w ...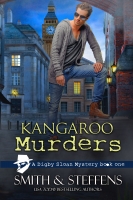 The Kangaroo Murders, A Digby Sloan Mystery, is the first in a humorous, irreverent new mystery series from USA Today Bestselling Authors Smith & Steffens. Digby Sloan, a good-natured Aussie private eye is in London to watch over a much treasured ancient Aboriginal artifact on loan to a London m ...
Sally J. Smith & Jean Steffens